Create your landing page
First we need to understand what is Landing Page?
What is a landing page?
The basic definition of a landing page is a dedicated page on a website that you land on directly from an external source such as a paid ad or email.
The landing page is the digital version of the direct marketing letter, highly targeted and focused on one specific outcome. The aim of the landing page is to stimulate a predetermined action using targeted copy to connect with a user and persuade them to act.
Landing pages can be constructed for SEO purposes to capture organic search traffic. They can also be used with paid advertising through search engines or social media.
You can read fully article about landing page from: https://www.semrush.com/blog/what-is-a-landing-page
So we can understand Landing page is like a normal page but their purpose is different. Landing Page is created for a specific purpose such as collecting customer information, introducing a product specifically (for example, your company has just launched a new product and needs to collect information of customers for marketing purposes).
How is the Landing Page in EComposer created?
EComposer allows you to create custom landing pages or import sample landing pages from the library and change the content and images to suit with your product.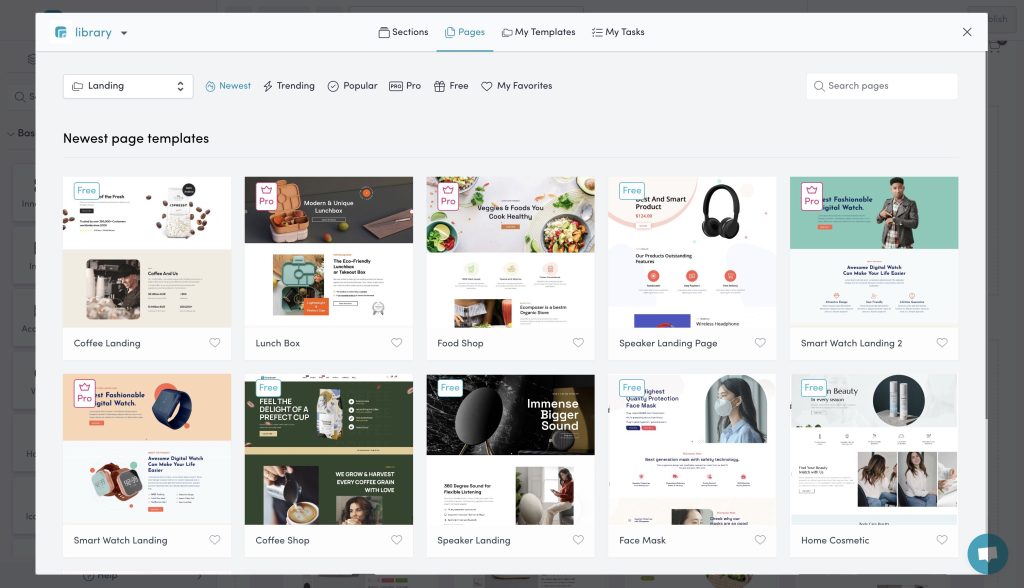 In addition, you can also create your own landing page layouts through the elements provided by EComposer. We're constantly filling our library with new landing page themes so you can choose the layout that best suits the product you're selling.
You can also create standard pages
As mentioned above, Landing Page can also create standard pages so with EComposer you can create pages like Contact Us, About Us, FAQs… easily, the layout library also provides themes for About Us, Contact Us…and we keep updating new layouts monthly.