How to upgrade to EComposer paid plan?
EComposer offers clients a variety of pricing plans to help you find one that fits the needs and budget of your business. If you are unsure about which pricing plan to choose, you can experiment with the Free plan to know the features and usage of the EComposer. The app has 4 plans: Free, Basic, Pro and Premium. To see the Pricing plans, please go to App Dashboard -> Subscription.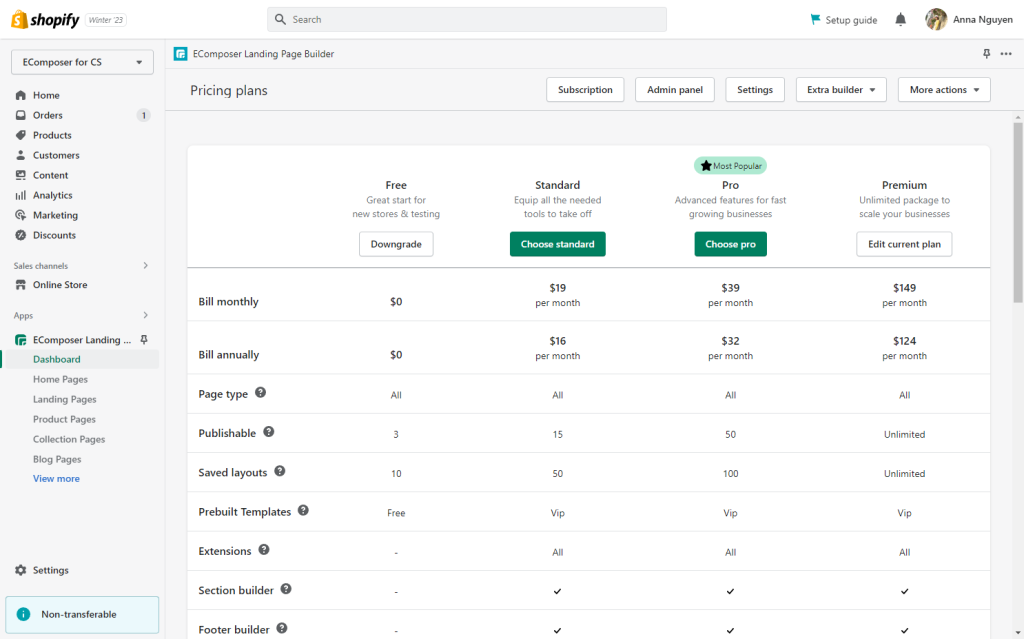 How can I Upgrade to the EComposer paid Plans?
If you want to Upgrade to the EComposer paid plans, you can always proactively Upgrade your pricing plans. Please follow these steps: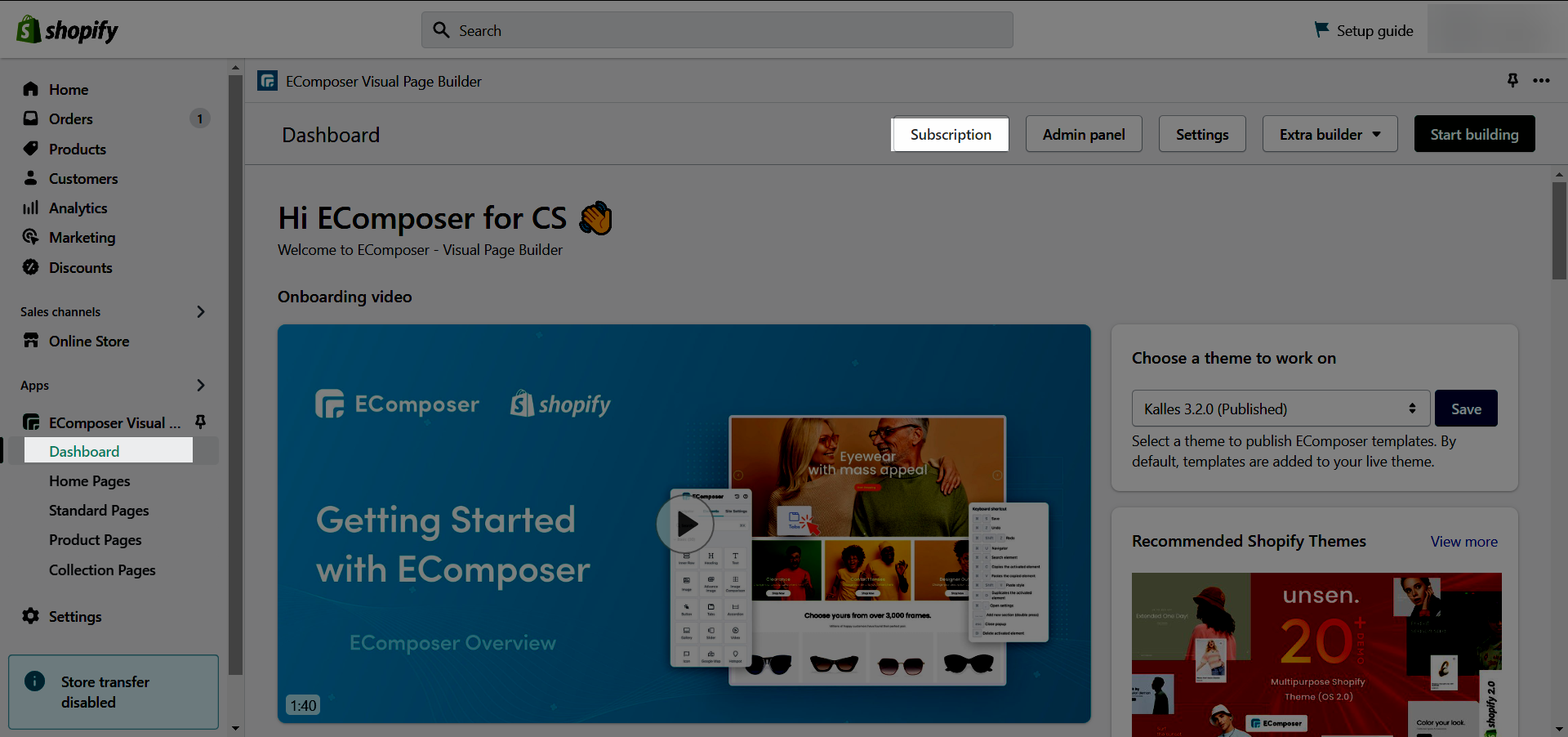 From the EComposer dashboard, click on Subscription button.
On the lower-left corner of the screen, click the Pricing plans button.
Click on the Choose plan button of the plan you want to Upgrade into.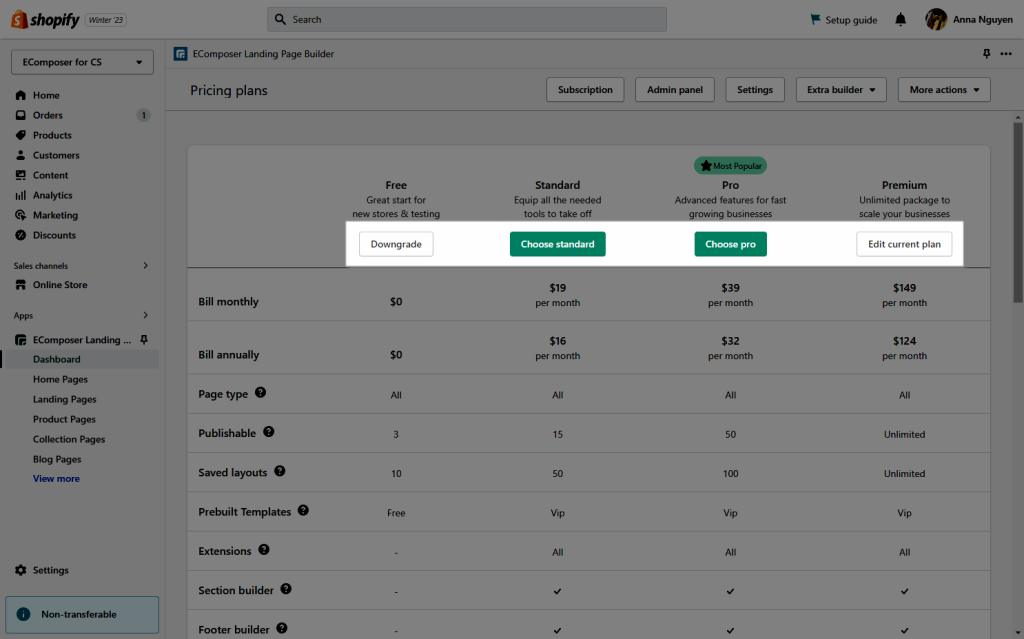 Note: You will be charged as soon as Upgrade your plan and receive the correct features according to the Pricing Plans you have selected.
How can I use a Discount code?
If you have a discount code, please follow the step below to use it.
Click on Choose "plan" button on the plan that you want to upgrade to.
On the bottom of the pop up screen, click the Have a promo code? text.
Enter the Promo code and hit Apply. You will see the discount of the price show here.
Hit Checkout, after this hit the Approve button.