Uninstall EComposer
We are so sorry to see you leave. If possible, please contact us via the live chat or [email protected] if you faced any issues while using the app, or if we missed any features.
When you installed EComposer to your store, we added some code to your theme to make the app work. So in case you want to uninstall the app, please follow the below steps to remove all code of EComposer from your theme.
Step 1: Restore to Shopify default templates. Please do this with all Homepage, product, collection, blog and article templates.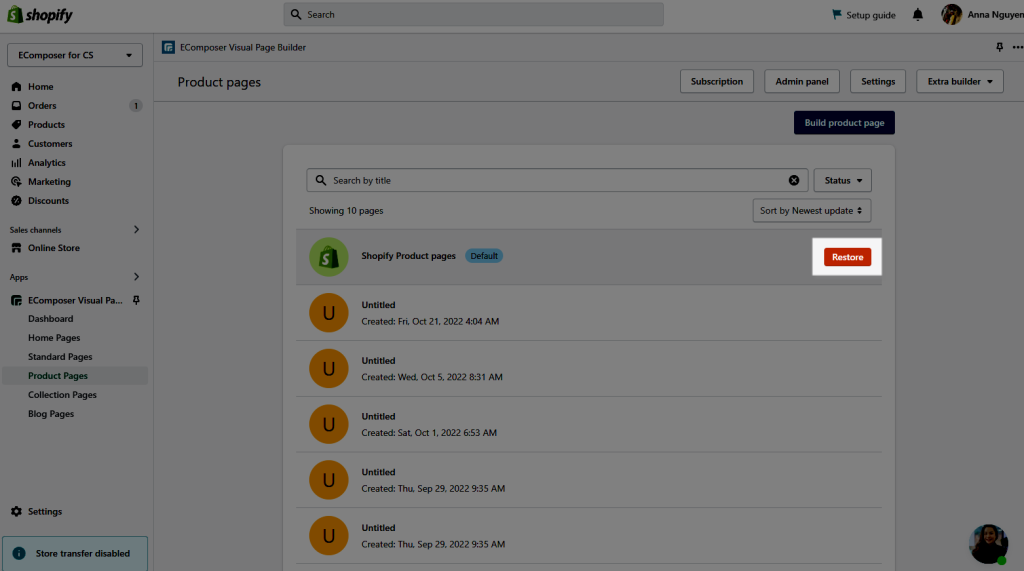 Step 2: Delete all pages/templates that you created in EComposer.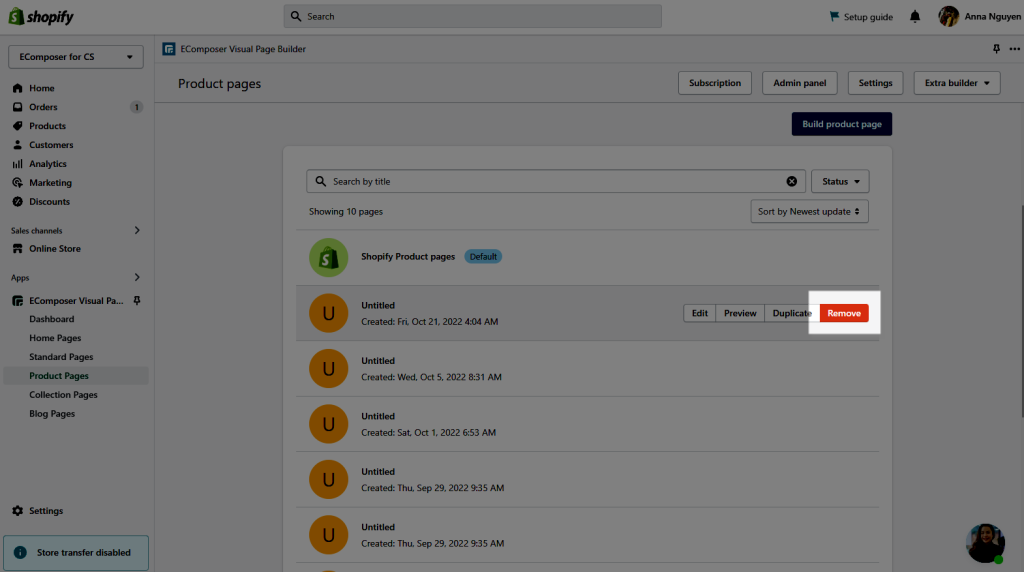 Step 3: Cancel the subscription, please follow this article.
Step 4: Go to App settings, and click on the Reset button to reset to the Shopify default theme. This action will remove all coed of EComposer from your theme.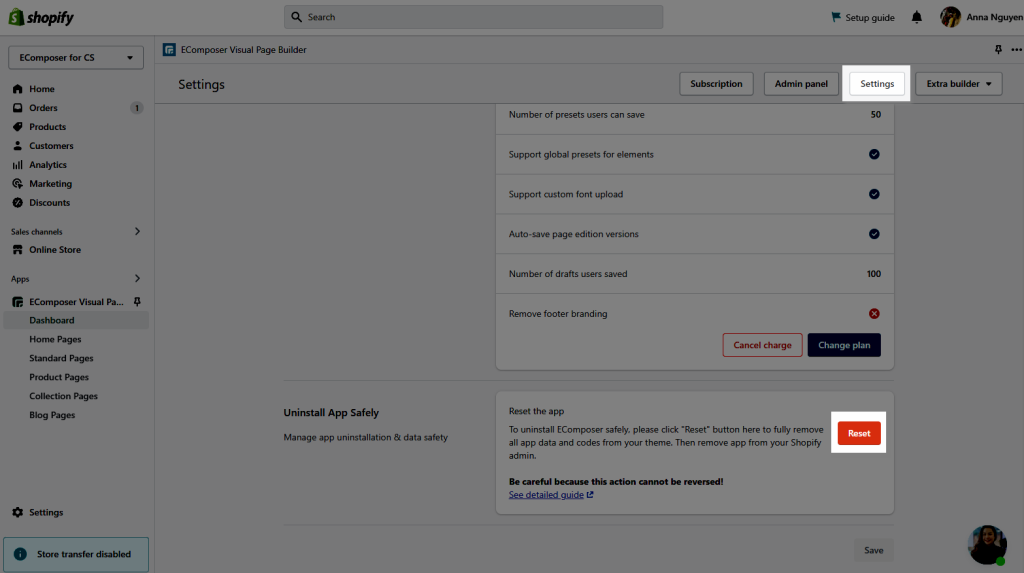 Note: If you delete our app without restoring to the original theme, we will not be responsible for problems that occur after that.
In case you delete the app in Shopify admin without Reset to the default theme, please refer to this document to understand about the code that we added to your theme, so you can remove the code manually way.