General Settings
These options from the Settings menu allow you to fill in all your private store information, such as Store details, App plan, and Danger zone.
Go to:
App -> Settings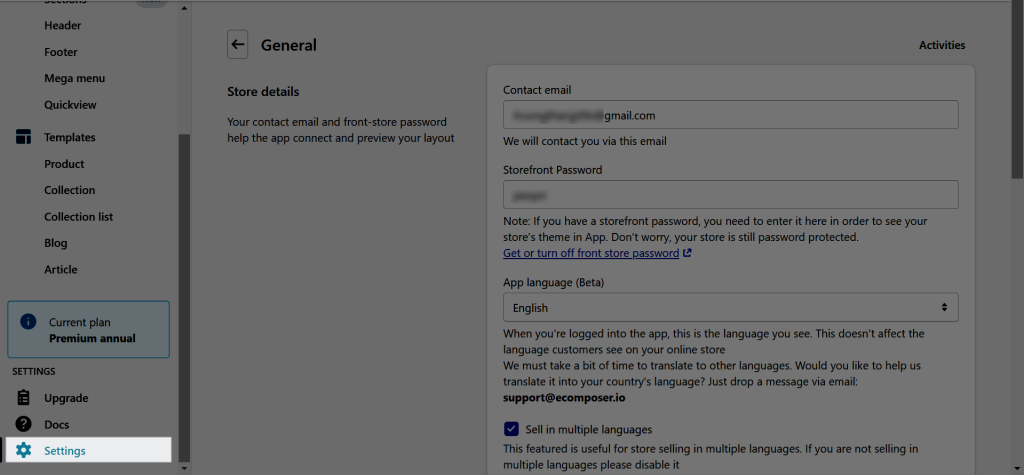 1.Store details
Contact Email: Our support team will contact you using the email address you provide in the field.
Storefront password: If you have a password, you have to fill in the blank to recognize your store's theme in the App. Do not worry about information security, your retail outlet's storefront password is password-protected.
App language (Beta): When you select one of those languages, you will see that type of language at the time of login. Otherwise, your customers will still see the original language of your online store.
Sell in multiple languages: This option will help your store turn on various kinds of global customers who can easily get more business information. Do not select it if you want to keep turning on the original language. Click on Learn more to research extra details about this function.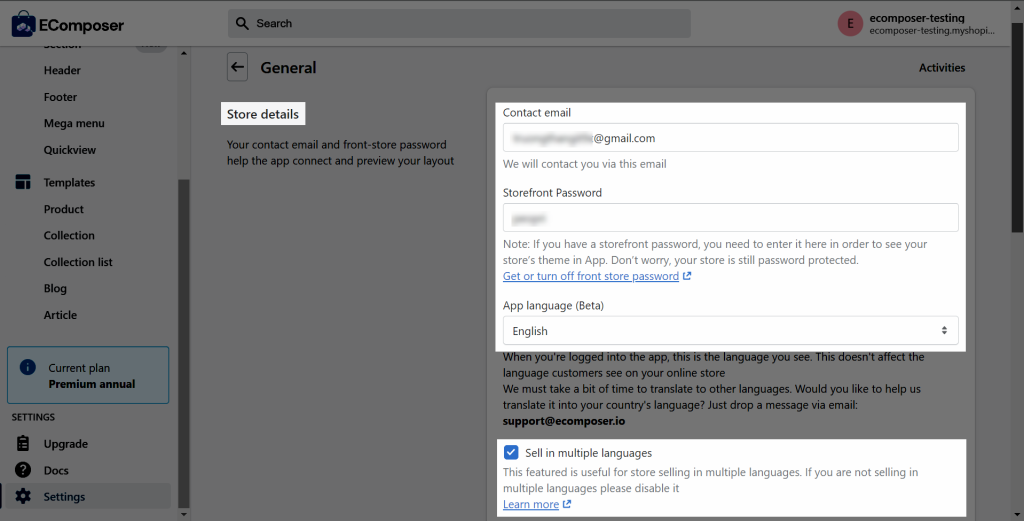 2. App plan:
This board may help you to update which plan you are in and may also help you to upgrade your App plan ( also known as your App level).
"Page & Templates: 33/1000", which means that you are using 33 of 1000 page templates.
"Drafts: 1000 revisions", which means you can save the draft after editing your page, and at a maximum of around 1000 revisions.
"Import & Export: Yes", this function is available for you to "Export" the design from the old layout, and after that "Import" it to the new one, without all of the steps to make and design a totally new look.
"My templates: 4/999", known as you are using 4 on 999 templates for your store from our app.
"Page & Templates buildable", which means you can edit or fix things in the page, product, collection, list-collection, blog, article, section, quickview, ajax-cart, menu, home.
"Support: Live chat 24/7. You are going to have one of us from our support team whenever you need a hand to edit or fix your store functions.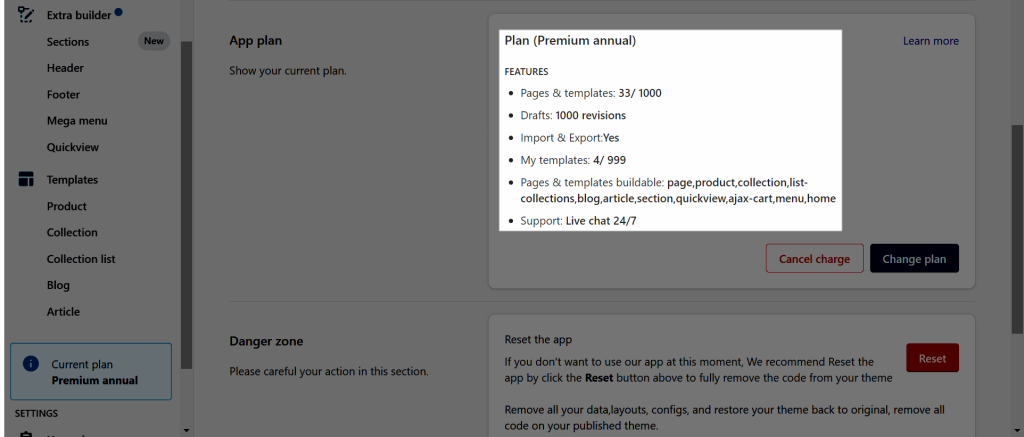 Click into Change plan to research more features of higher plans that you would love to change and consider which plan is better for your business.
Click on Cancel change to delete your current plan.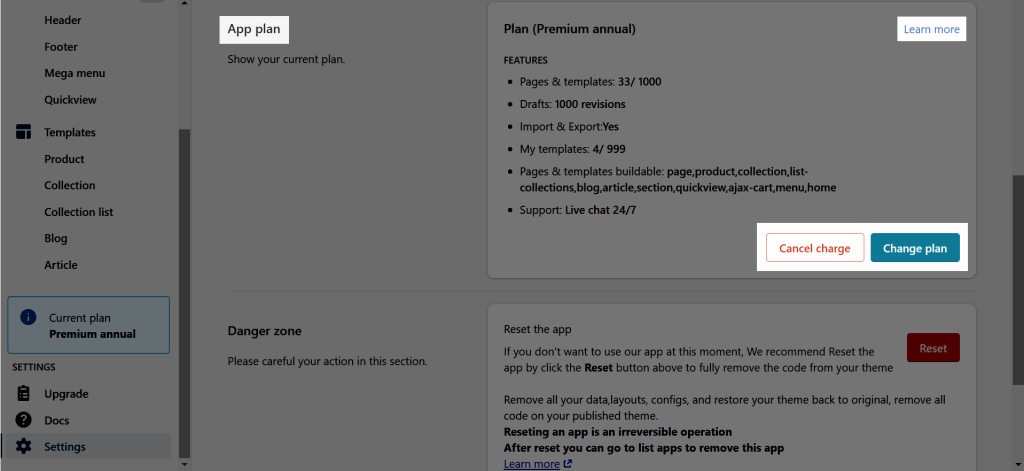 3. Danger zone
If you consider removing our App from your store, we highly recommend clicking on Reset.
Reset for deleting all your data, layouts, and configs, and also restore your theme back to the original, including removing all code in your published theme.
Note: Please consider deeply before removing/fixing in this stage of the process.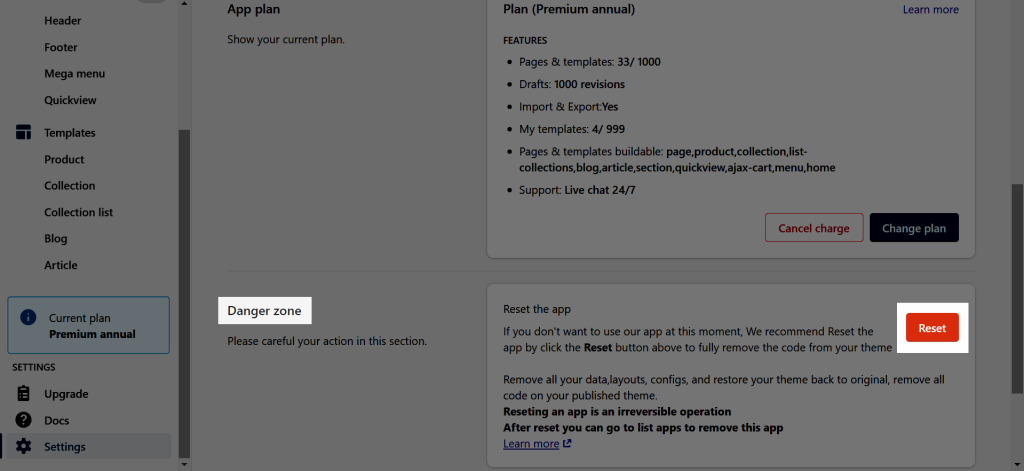 If there is anything that we could help with during the time that you get in trouble with the setting step, feel free to contact our support team. We are all ready to help.