Installation
1.Install App
How do you install EComposer Visual Page Builder in your store? This guide walks you through the entire process of installing the app on your store.
Open this link Ecomposer
On the app page, click Add app
In your Shopify admin, to authorize the use of the app, click Install app.
After the app is installed, in the Shopify admin sidebar, you can click Apps > EComposer Visual Page Builder to open EComposer dashboard on a different page.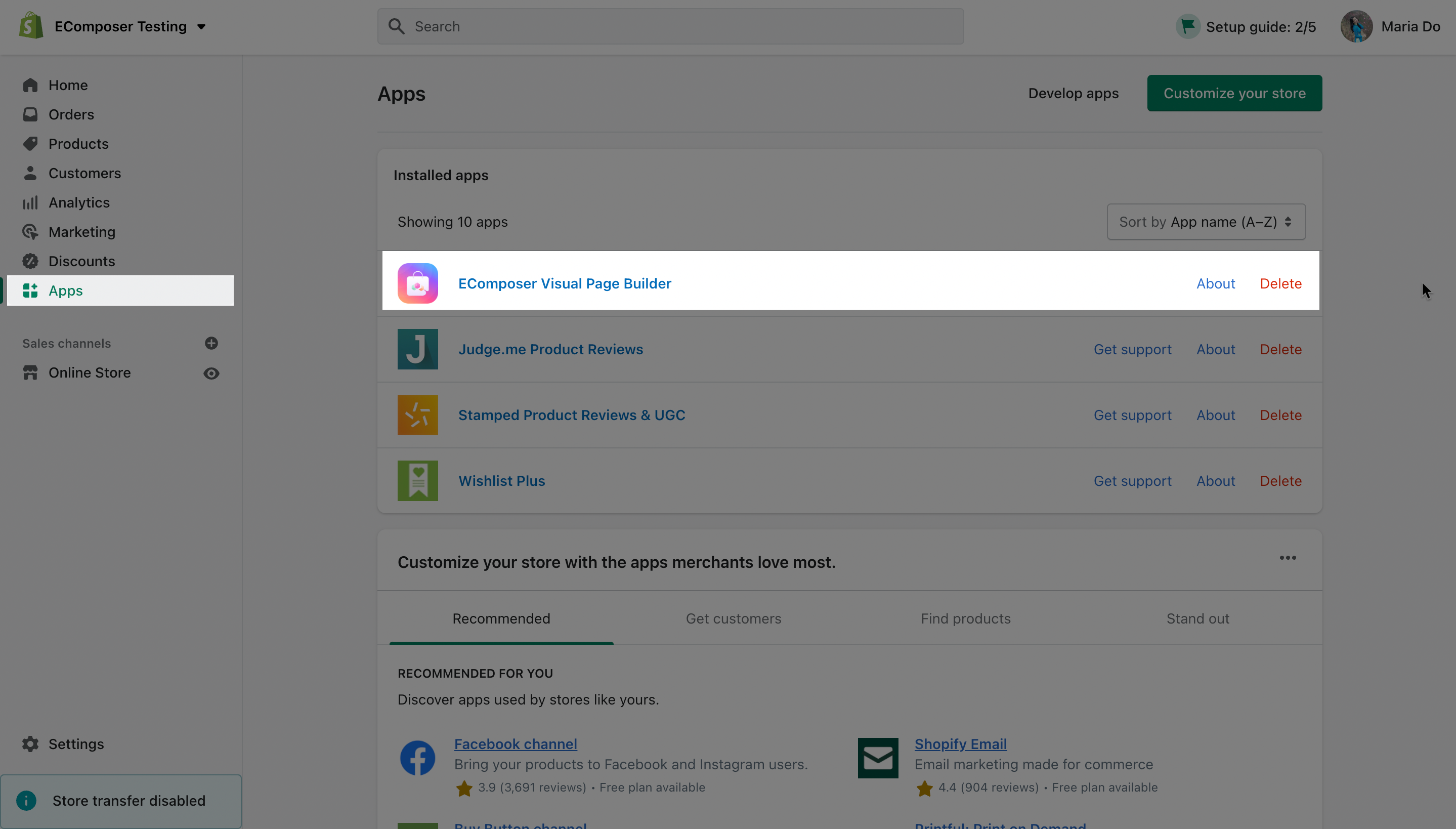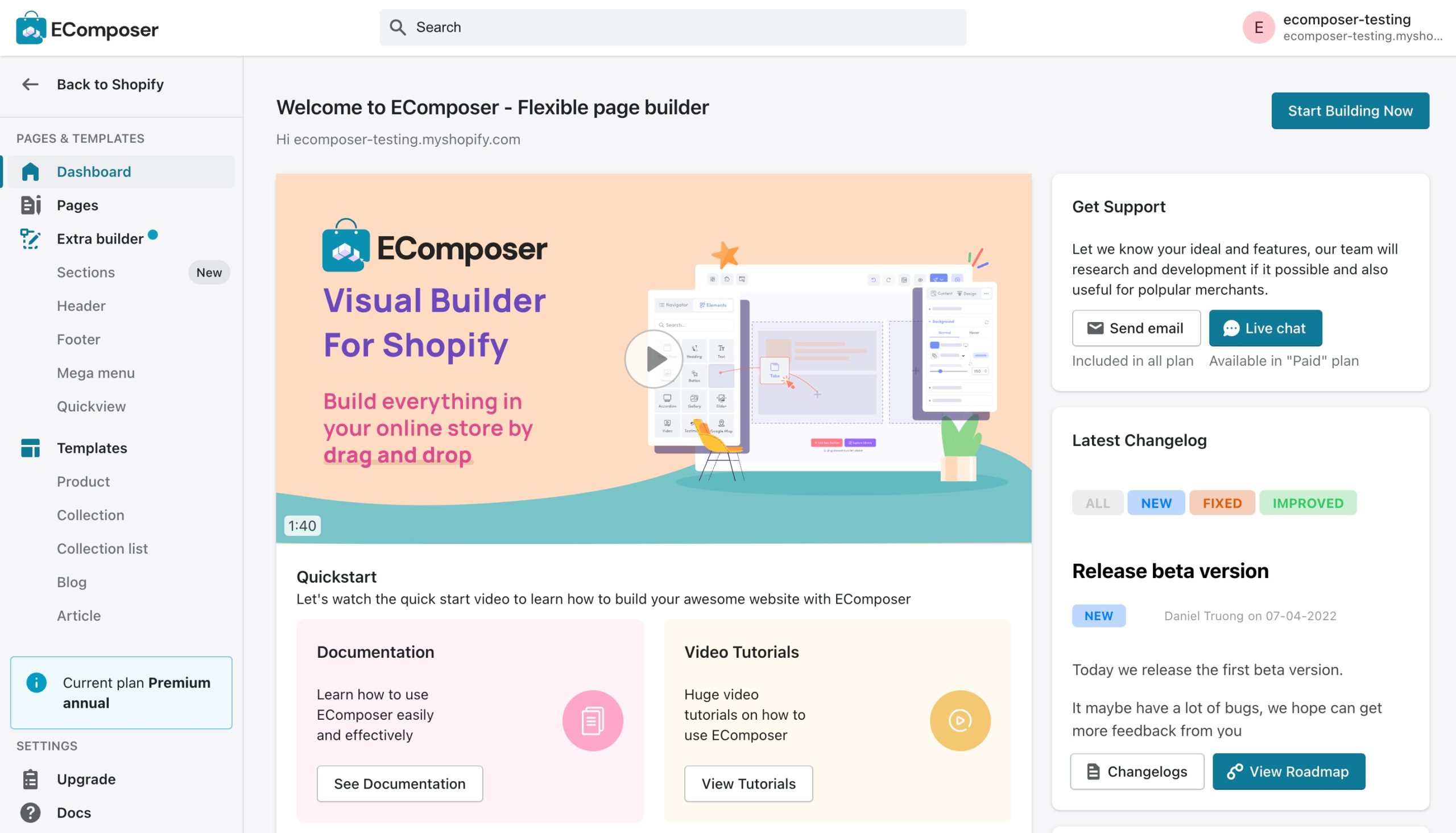 2. With themes which does not support Shopify 2.0
If you are using old theme (does not support OS2.0) then you will see below message: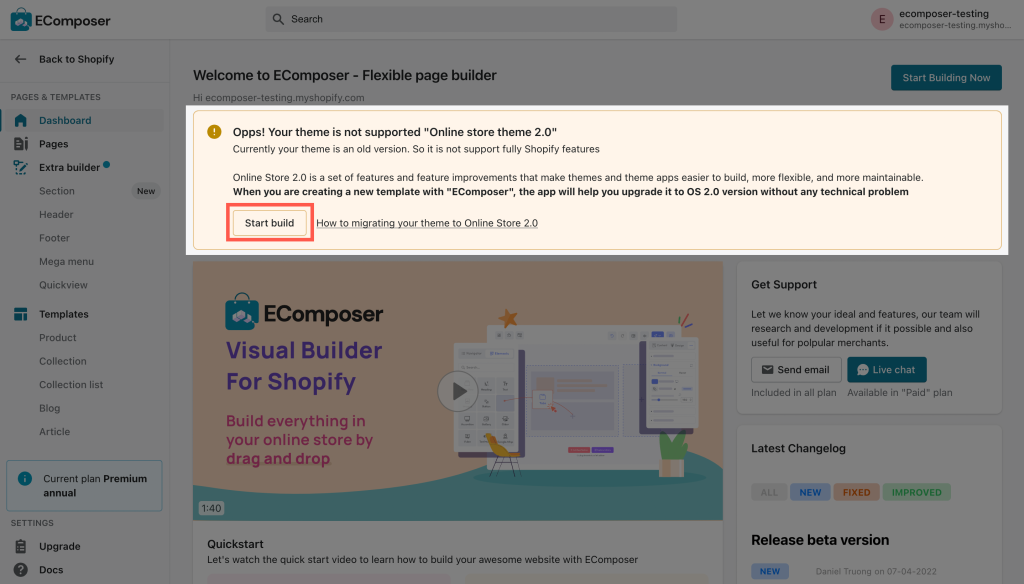 You don't need to do anything, just click on Start Building and everything will work perfectly, for themes that already support OS2.0, you won't see this message.
What happens when I click Start Build? will it affect my website?
Many people are concerned that when they click on an action (in this example, Start Build), that will have an effect on their website. Please keep in mind that clicking this button will bring you to the editor, where you may begin designing the webpage (including the landing page, home page, product, collection, and so on), but it will not replace your current website. Even if you publish that page, it will be a new page that will not conflict with any of the current pages on the website.
3. With themes which supports Shopify 2.0
Once you have installed app, you have to enable the "EComposer theme Helper" option to start using page builder for theme. If you don't do so you will get the following error warning and won't let you start: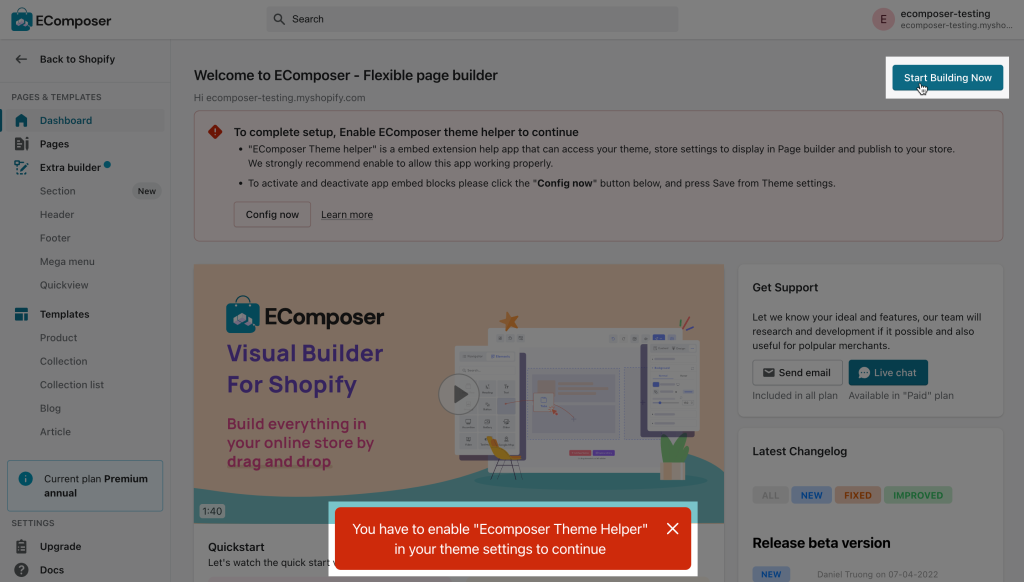 Simply click on the button "Config now" it will redirect you to Shopify > Customize > Theme Settings > App Embeds tab.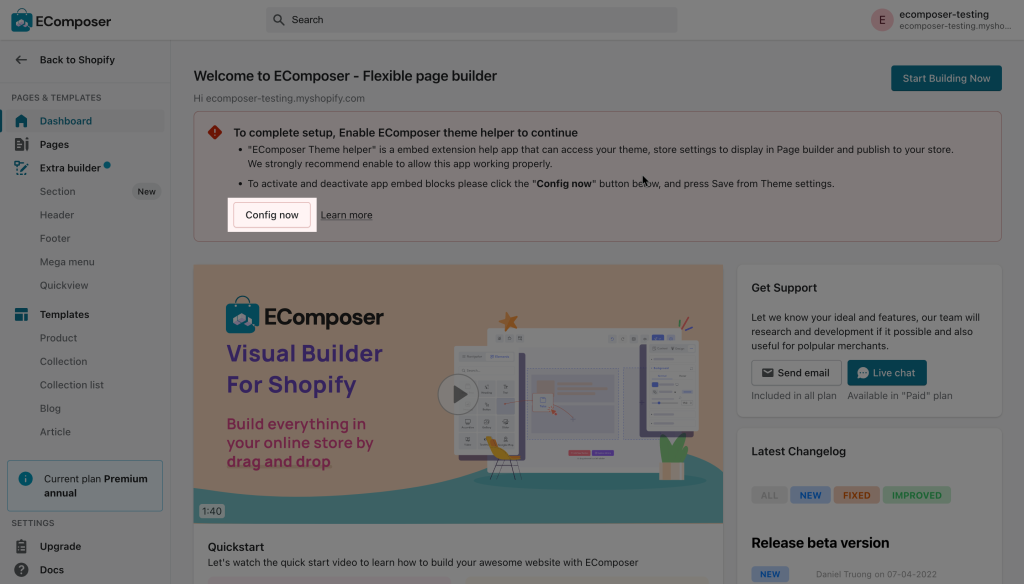 Then click Save button on right side:
Creating Page & Templates is the next step you need to do. Please check next tutorial, we are going to learn how to play with Page & Templates.