Installation
How do you install EComposer Landing Page Builder in your store? This guide walks you through the entire process of installing the app on your store.
Open this link EComposer Landing Page Builder
On the app page, click Install app
In your Shopify admin, to authorize the use of the app, click Install app.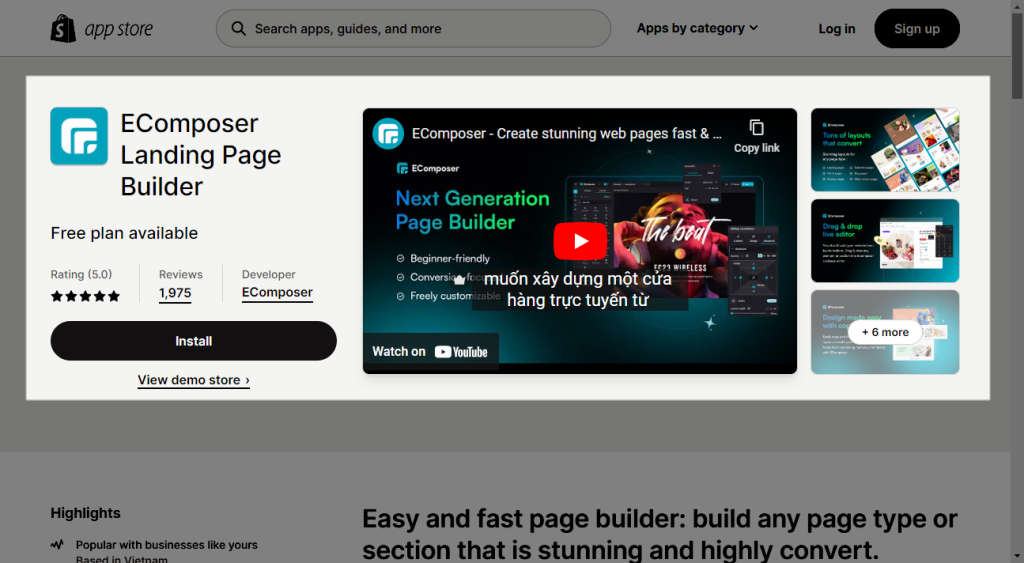 After installing the app, you can click App -> EComposer Builder in the Shopify admin sidebar to open the EComposer dashboard.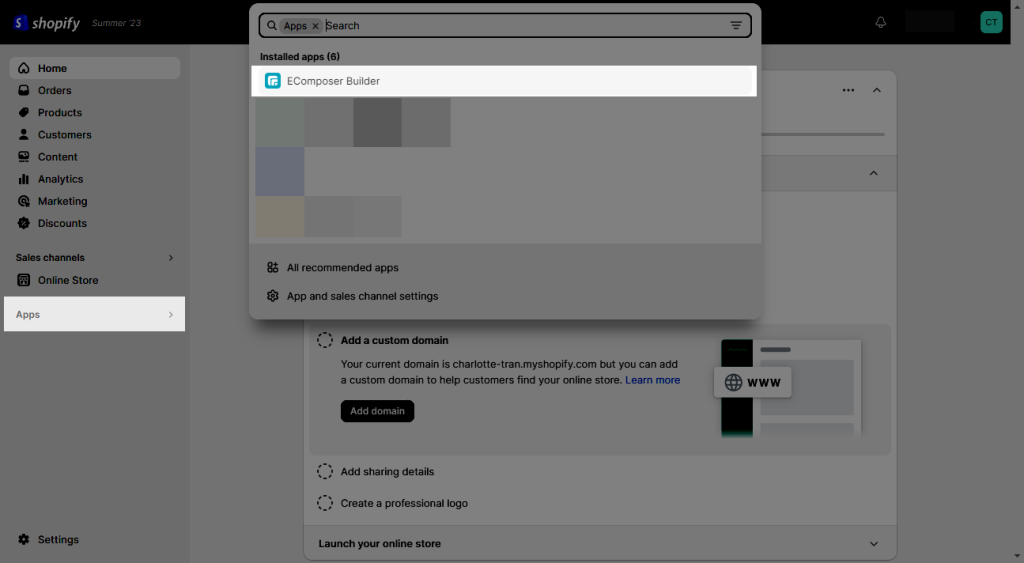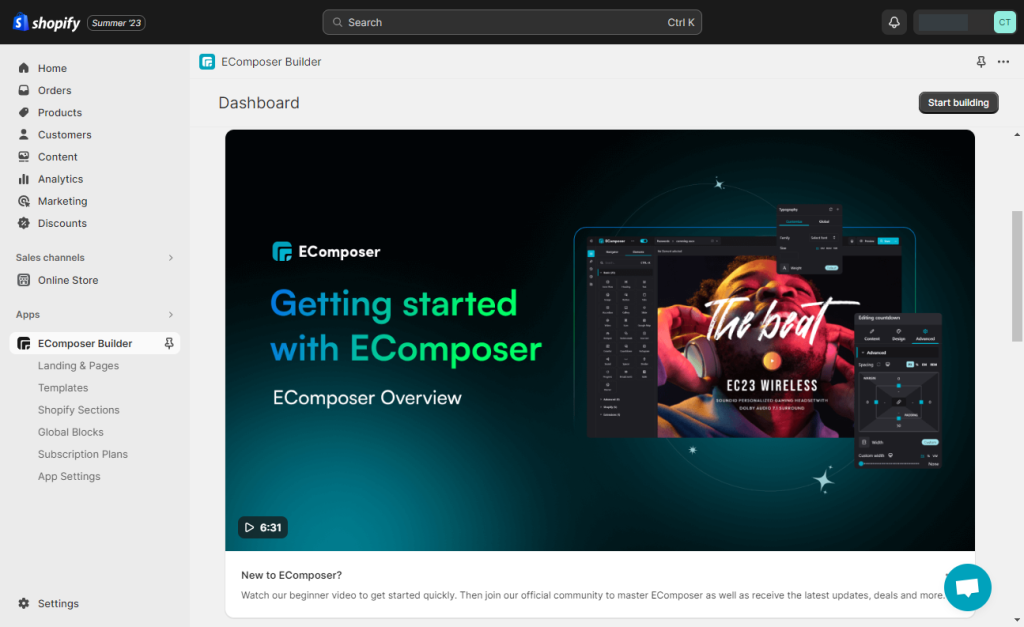 One more thing, if your store is enabling the Protection password, please fill it to the Storefront password as in the example below. Kindly help us do this important step to use the app.

Go to the App setting -> Store details -> Storefront password.