Resolve issue: "the page looks different between the editor and when previewing the pages on mobile or another browser"
Have you ever encountered a situation where you are creating a layout using the EComposer app with a Draft Theme (Unpublish Theme, but, whether viewed from a mobile device or another browser, you may see a different layout from the EComposer's editor?
If yes, we would like to show you the correct way to view the design from Draft Theme.
From the very first step, you should decide on whatever Unpublish Theme you want to work on.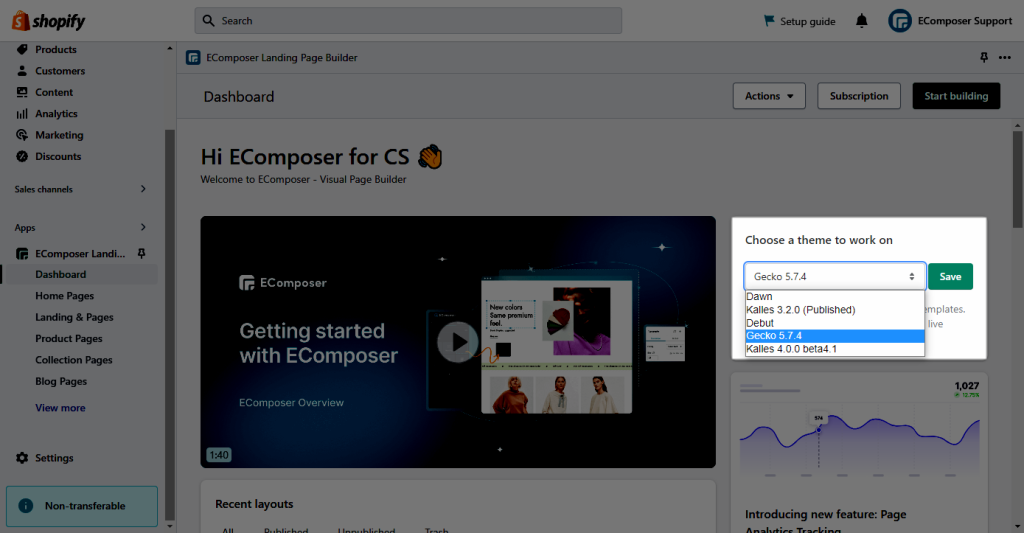 And then, go to edit your page and hit the Save button > Save and Publish button to publish the page to the Theme that you just applied above.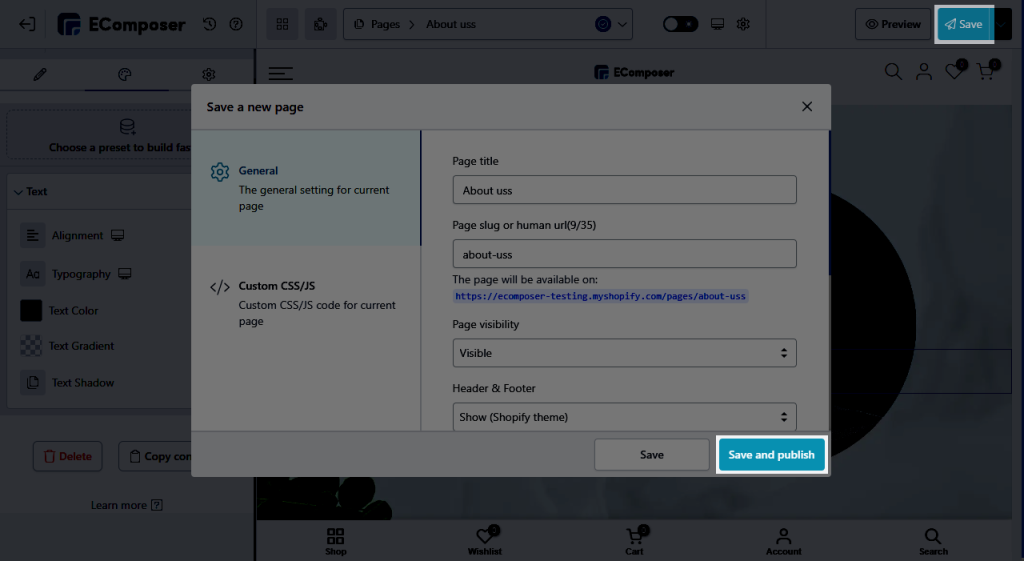 After that, hit the View button to view the result from the Live site from the same Browser as the editor.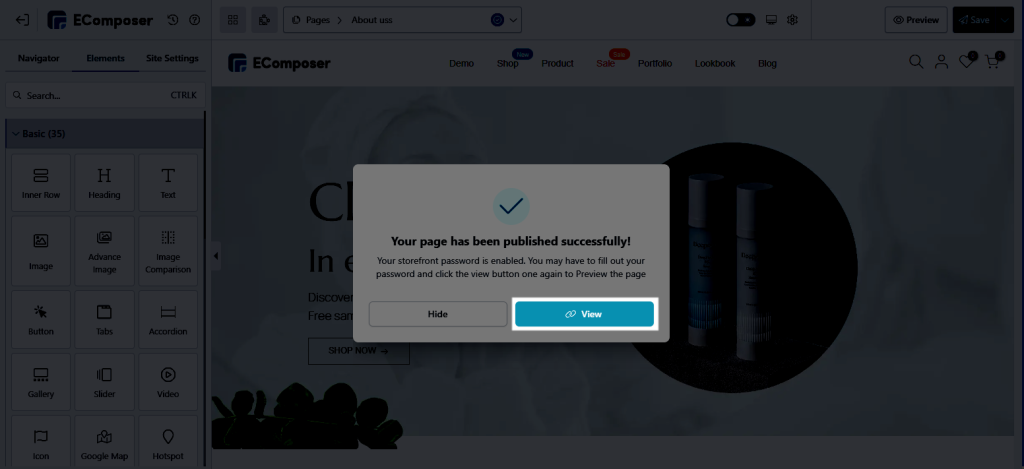 As you can see, the results correspond to the Theme that you have decided to work on. If you want to see the final outcome on a real mobile or another browser, utilize the Preview Link from Shopify or the Share Preview button in the Draft Theme.