What should I do when creating a page and have problem with network or computer?
Numerous issues might arise while building a page with EComposer. For instance, your home loses electricity, your laptop's battery dies, you unintentionally switch it off, or even you have an issue with the internet connection. So, we make two assumptions and give you the solution.
1. You create the page for the first time and haven't saved it yet
If you are in this case, don't panic. We predicted this situation and had a solution for it.
When you build a page again after the problem, you will see a Revisions (Auto saved) popup like the below image, and just hit Yes, continue to continue editing the page you lost.

2. The page is already saved or published, but the problem occurs when you are editing that page again.
We have an Auto save feature. Your page will be saved as a draft version every 5 minutes. You can try to open your page and click on the clock rotate icon next to the Logo to check to see if you can find the old version of the page.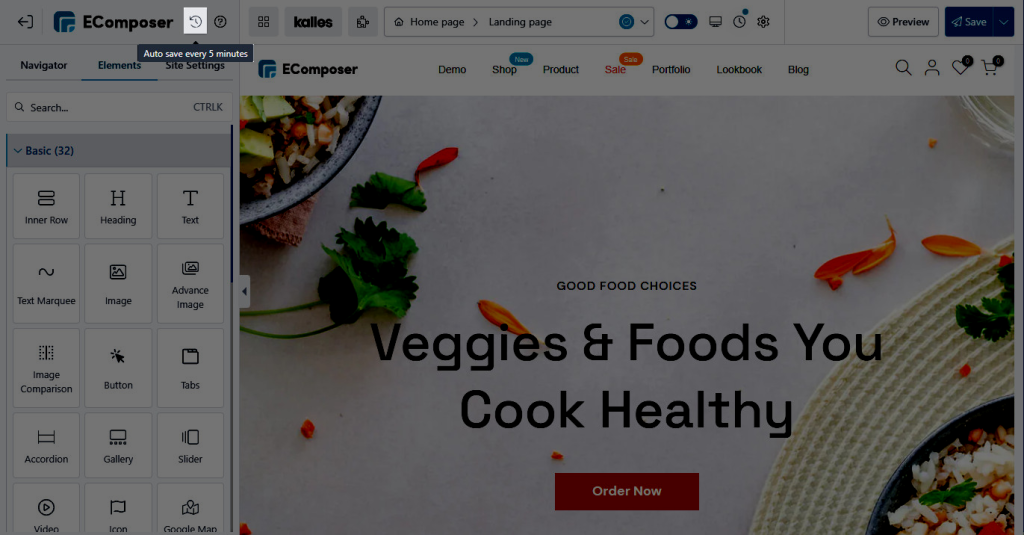 Or you can try to check the clock icon (see image below) to see if you saved your page as a draft version before: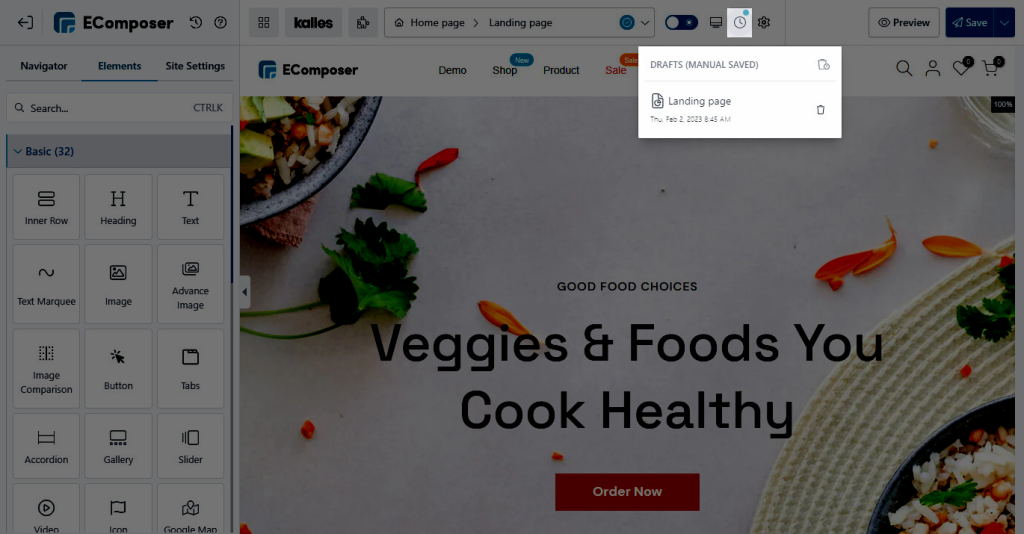 In case you don't see the Revisions popup or you didn't save or publish the page before, sorry there is no way to revert the page. Please recreate your page.