What should you do when facing an issue when publishing your page?
If you are creating a Standard page (landing page) and see a notice Handle has already been taken or The slug exists, please choose another slug when publishing it, this means that you have a page created in EComposer or in Shopify with the same page URL. The page URL must be unique, this is Shopify's policy.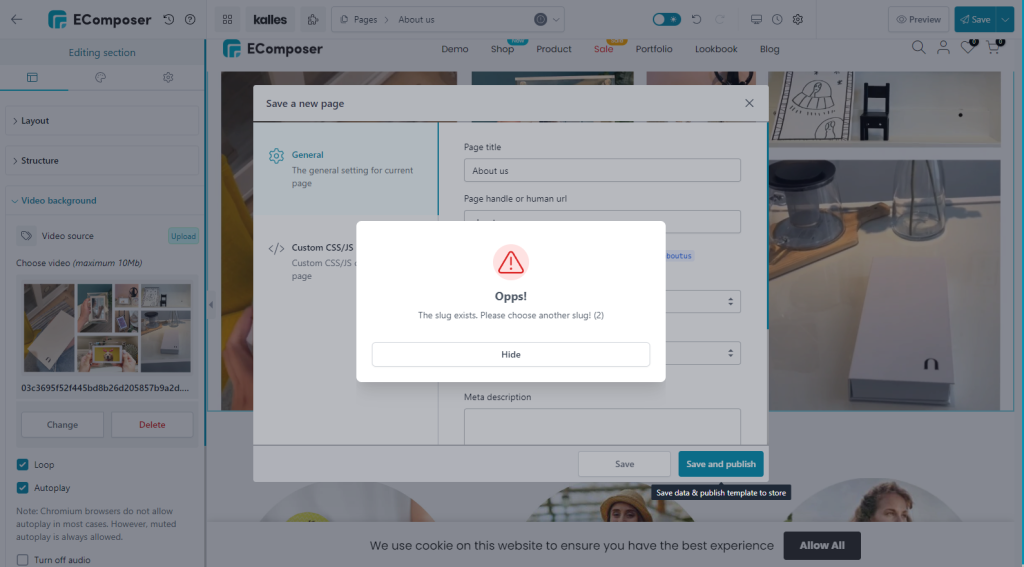 To solve this, please try to change the page URL to another one to continue saving your page and publishing it to your store.