How to find or turn off Storefront password?
Enabling the password page will allow you to limit customers' access to your online store. Your online store now has password protection thanks to the password page landing page. Customers who want to enter your store can receive a password from you. This link from Shopify might provide you with further information.
1. How to find your Storefront Password and fill it to EComposer settings?
From your Shopify admin, go to Online Store > Preferences.
Scroll to the Password protection area and get your storefront password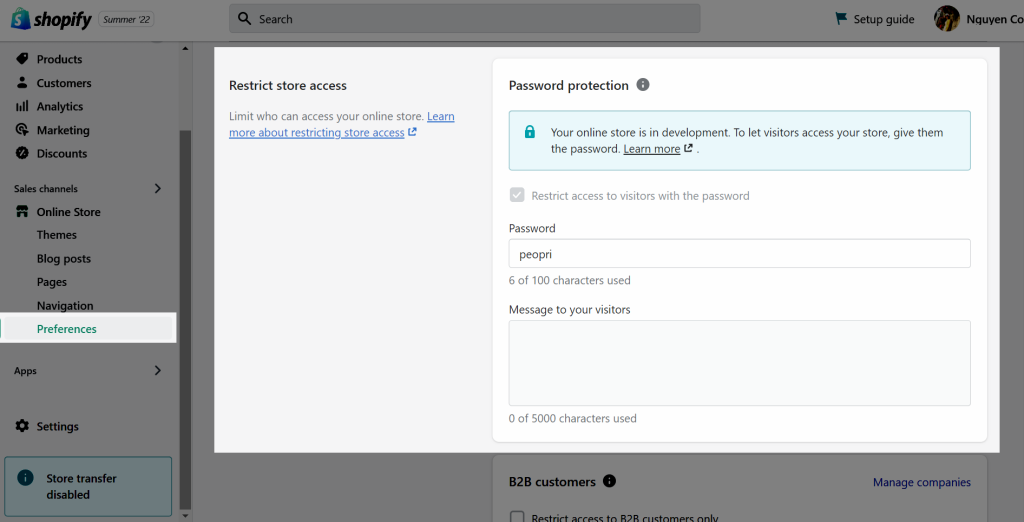 After getting the password, enter it to the App settings to allow us to show your theme in EComposer editor.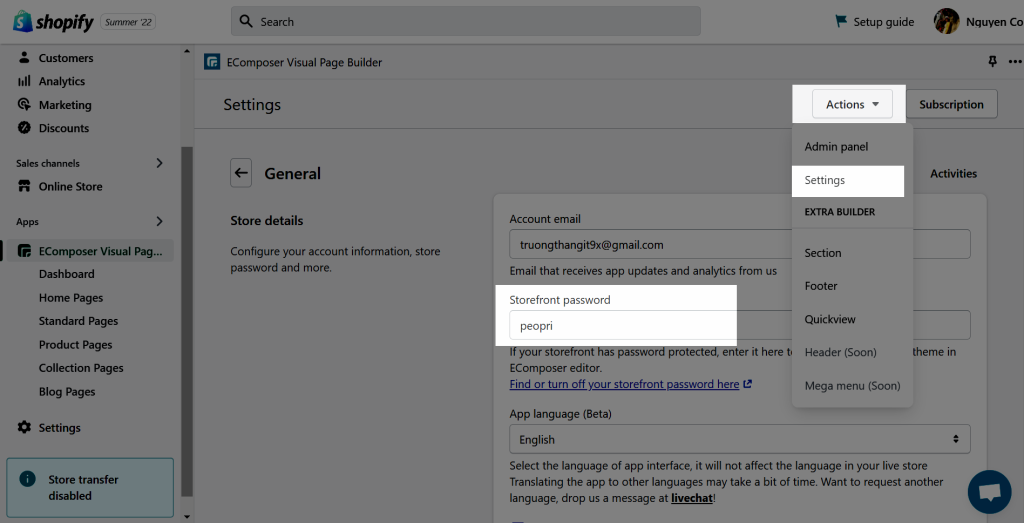 2. How to turn off your storefront password?
If you remove password protection, anyone can visit your online store without needing to fill in the EComposer settings.
This document from Shopify will provide you with further details about it.