What is the "Use google rich snippet" option and how to use
A Google Rich Snippet, often referred to simply as a "Rich Snippet" is a feature in Google's search results that provides users with more information about a web page before they click on the link.
This option is available on the Publishing popup of the templates such as Home, product, blog list, blog posts, and page in EComposer.
To use the option, please open a page and then Click Publish -> Turn on "Use Google Rich Snippet" -> Save & Publish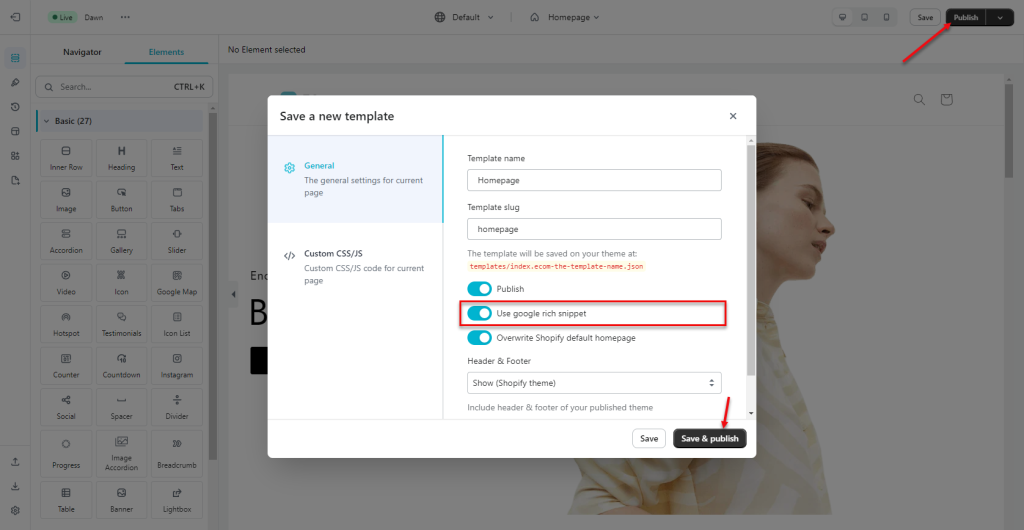 As an illustration, when you search for the EComposer keyword on Google, it will display the Title, Description, Rating, and any other information they have about your pages.