How to show/hide the currency on the price?
The Currency is a part that will appear before or after the product price depending on your currency. For example, it is USD, EUR, and so on.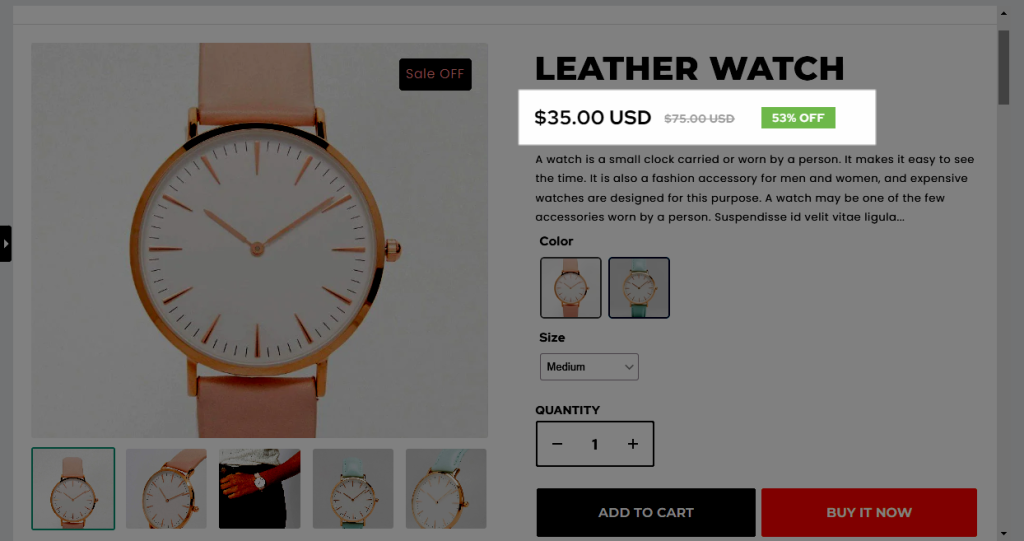 EComposer takes the settings from Shopify to work in the app, so to change it, please go to Shopify settings. Kindly use one of the two solutions listed below to turn it on or off.
First way: Please go to Shopify setting -> Store details -> Store currency -> Change Formatting. You can fill in/remove the HTML with currency option for the currency that you want to show.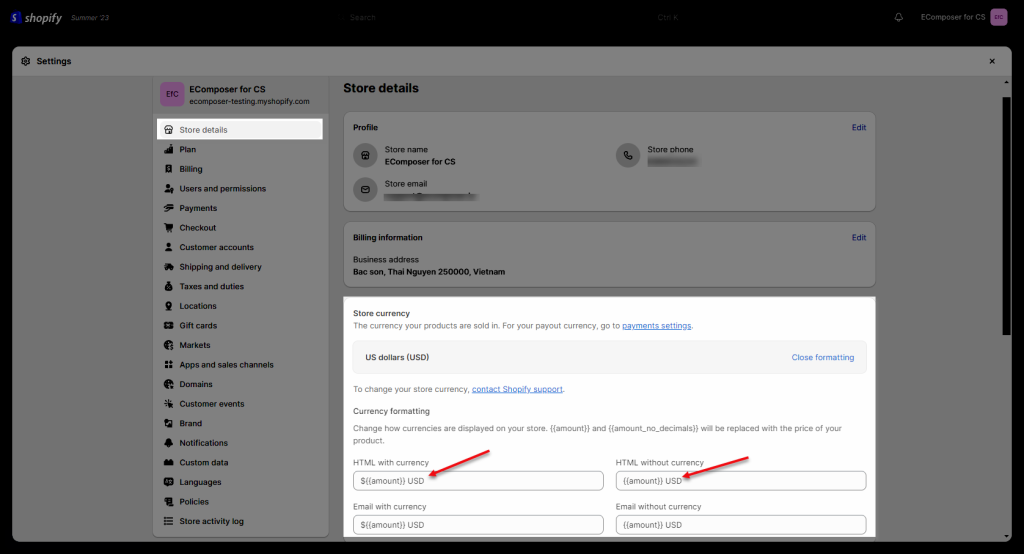 Please watch this video for more detail.
Second way: Go to Online Store -> Customize -> Untick "Show currency codes" in the Theme setting.