What should you do when seeing the "Template content exceeds 256KB limit" notice?
When saving or publishing your page, you may see a message "Template content exceeds 256KB limit" like the below image.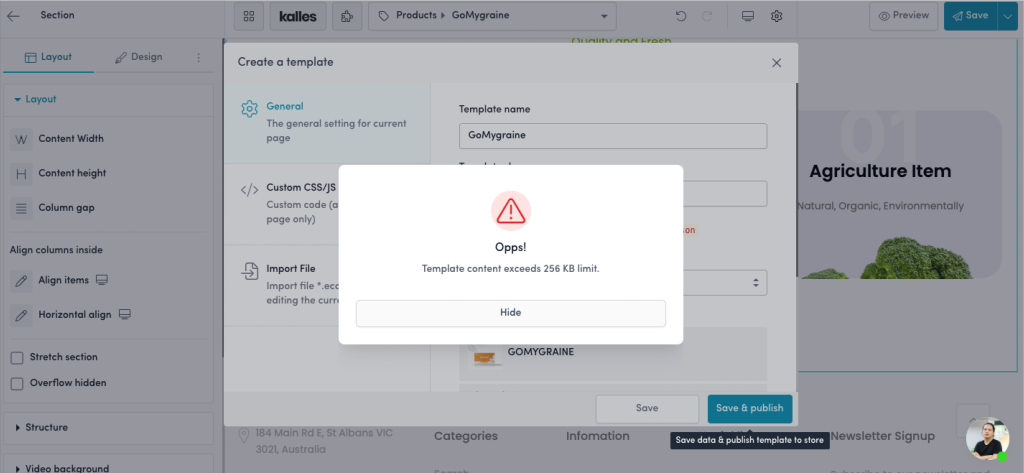 While EComposer is super flexible, we still need to abide by Shopify's rules regarding themes and templates. One of those requirements is that template files in themes are less than 256KB in size. When building a page you might exceed that limit in a few ways. But in general, it is probably because there are too many elements on the page or you are using big chunks of code in custom code blocks.
One of the reasons is that your content contains too much HTML code. For example, when you copy content from somewhere else and paste it into our app, you accidentally copy the HTML code of that content. The way to solve this problem is when pasting content, please use the key combination ⌘ + shift + v to paste text only instead of using ⌘ + v
If you can not solve it yourself, don't hesitate to get in touch with us via live chat, we will help you check and solve the problem.