What's new in EComposer Interface & How to switch back to old version?
EComposer New Interface is officially released on August 10, 2023. This update is to align EComposer UI with Shopify design standards. Make sure our users have streamlined experiences, just as everything in one Shopify.
What's new in EComposer Interface?
App Dashboard
App Dashboard content has a new design, which structure is not much different from the old version. However, you will see a cleaner look. Especially a new update notification block is now added at the top of the dashboard sidebar. This helps our users grab important updates easier & quicker whenever they access EComposer.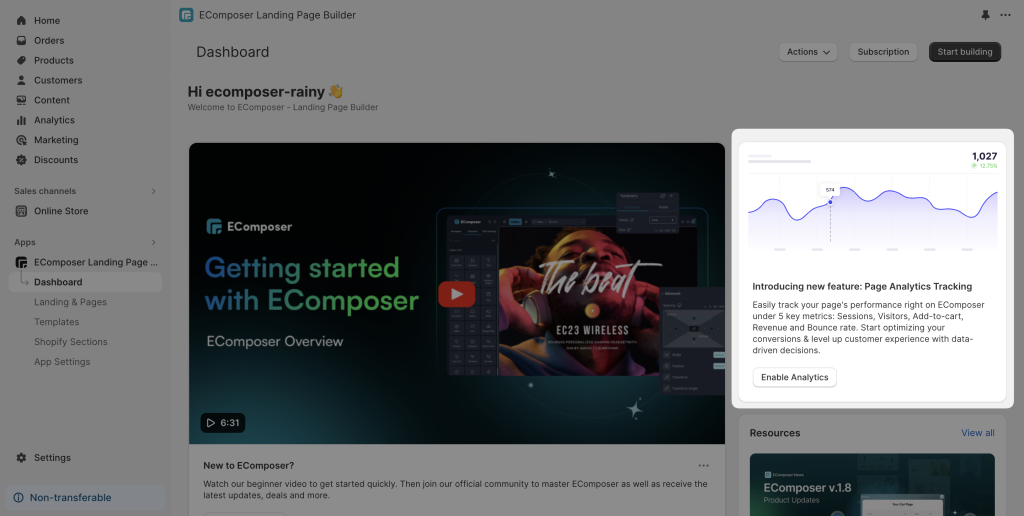 Page Type Navigation & Management
Initially, EComposer separates each page type into a single management page in-app. That makes users take more time to navigate and manage all pages together. That's why the new version is redesigned to combine all pages in one place. Users can easily switch between different page types now.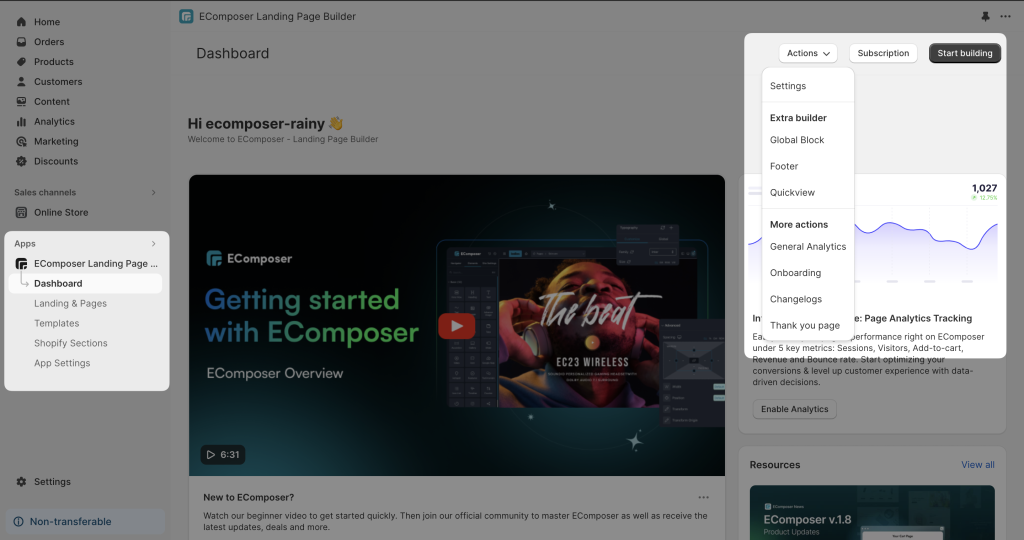 You can see from the app dashboard, left navigation now includes:
– Landing & Pages: Where you can manage all landing pages & other standard pages such as Contact us, About us, Policy, etc.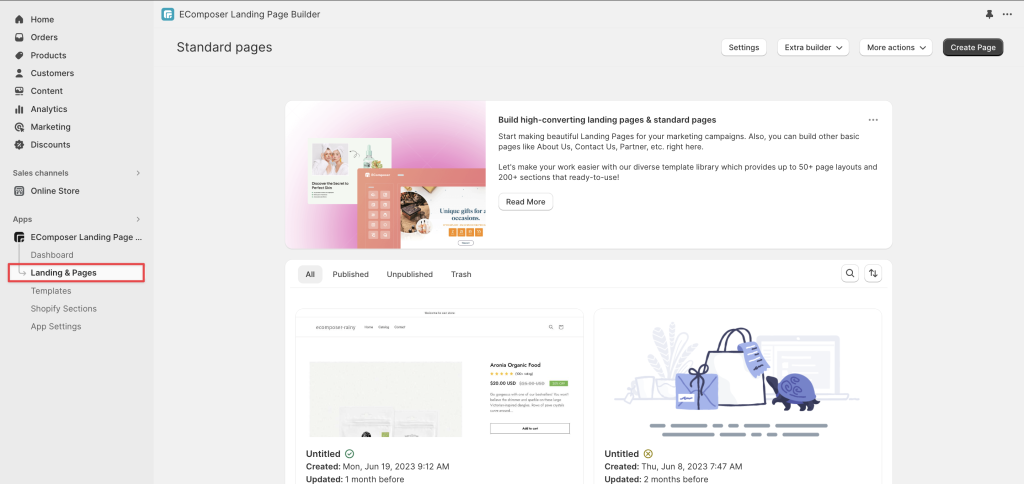 – Templates: Where you can manage all other page templates, including Home, Product, Collection, Cart, Password/Coming Soon, 404. Differing from Landing/ Standard pages, Templates can apply to specific objects then replace to Shopify default templates. For example, a product template built in EComposer can apply to some specific products only or apply to all products. Similarly, a collection template can apply to a single collection or all collections which depend on your choice.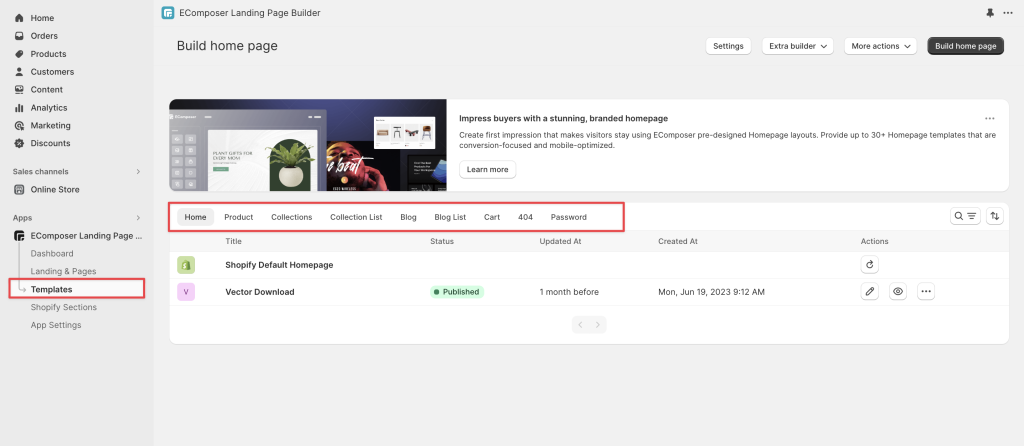 – Shopify Sections: Where you manage all single sections
– App Settings: Where you manage all app general settings
Top bar navigation now includes (quite same as old version):
– Settings (app general settings)
– Extra builders: Global Block, Footer, Quickview
– More actions: General Analytics, Onboarding (new), Changelogs, Thank you page (app recommendation)
Editor
EComposer Page Editor is in a totally new UX, UI:
– Better navigation: Main navigation is now moved to the left side.
– Smoother editor
– Cleaner UI
– Shopify familiar
Let's see the new quick start building UI: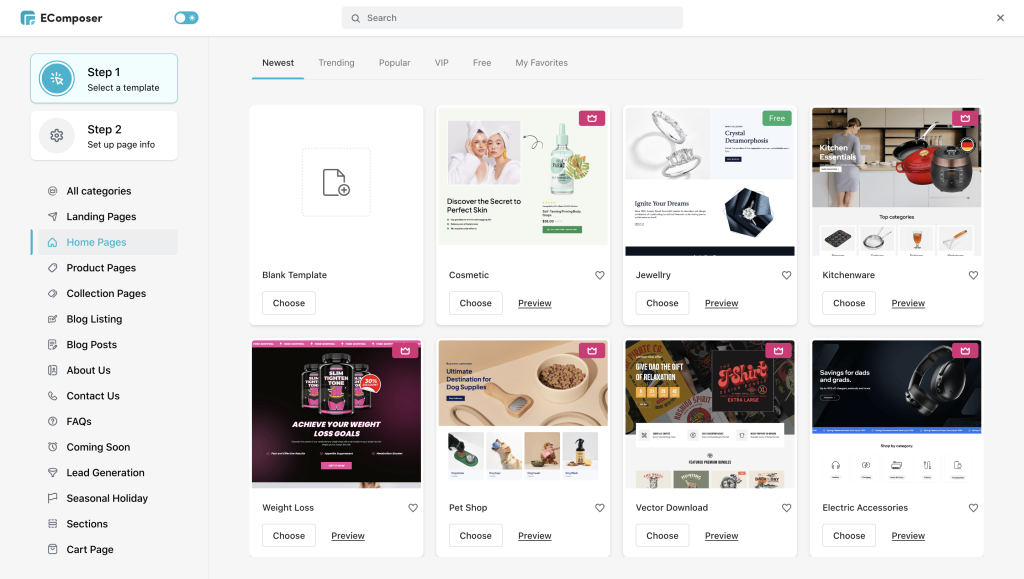 Editor page redesigns with more beautiful left navigation: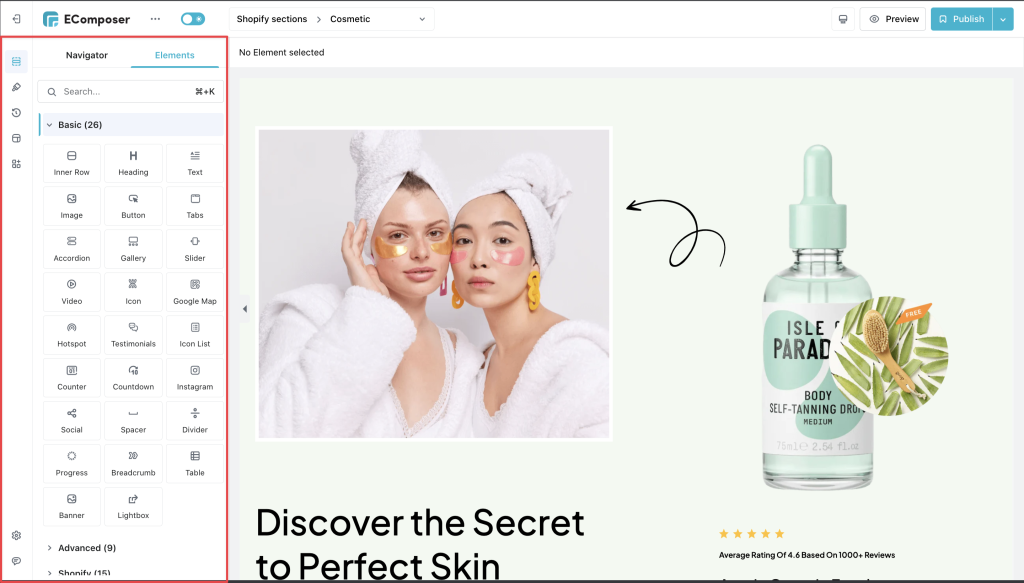 Pricing
Introducing Customizable Pro Plan:
You can now buy more pages in Pro plan and pay as you go.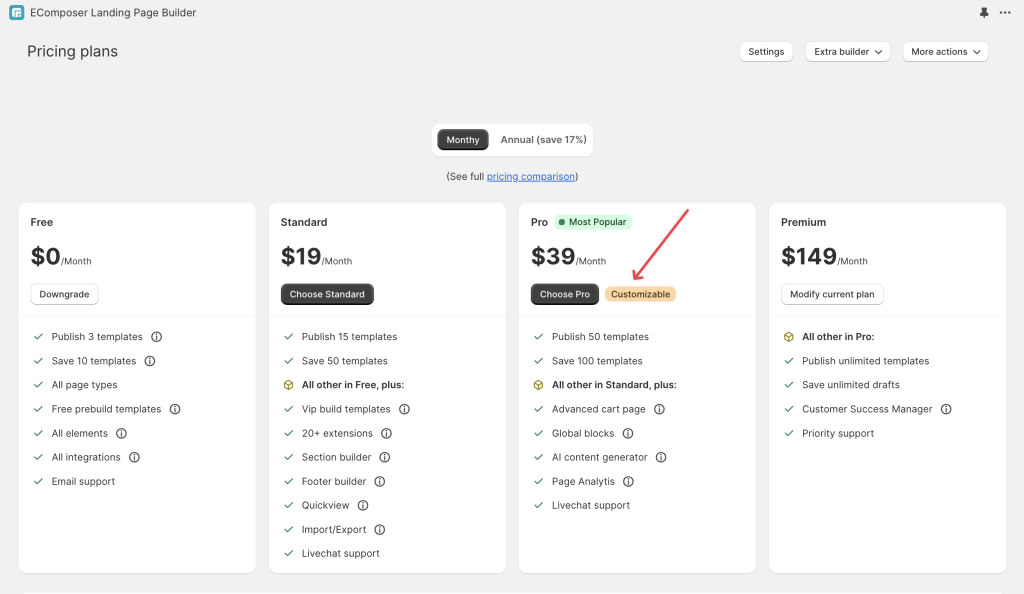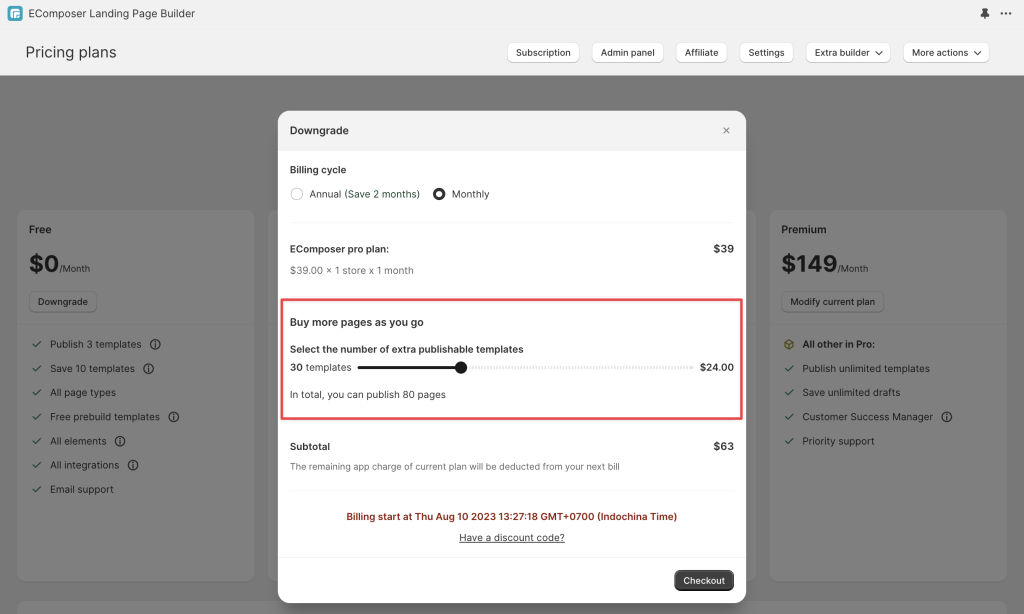 How to switch back to the old version?
New EComposer UI is applied to all users. In case you want to revert to the previous UI, you can chat with support in app 24/7 or contact [email protected] so that they can help you promptly.
You can request to switch back old version for either or both:
– EComposer editor only
– EComposer app interface only