How to show the swatch color on multi languages?
When your business offers support for multiple languages, you might not be able to view the variant because the different languages conflict with the default one. Don't worry, we'll show you how to show the swatch colour in multi-languages.
As an example, I'll switch the default language from English to Vietnamese.
Please follow the guidelines that are provided in the Language app you are currently using.
From Shopify side, go to the Translate app to translate the variant name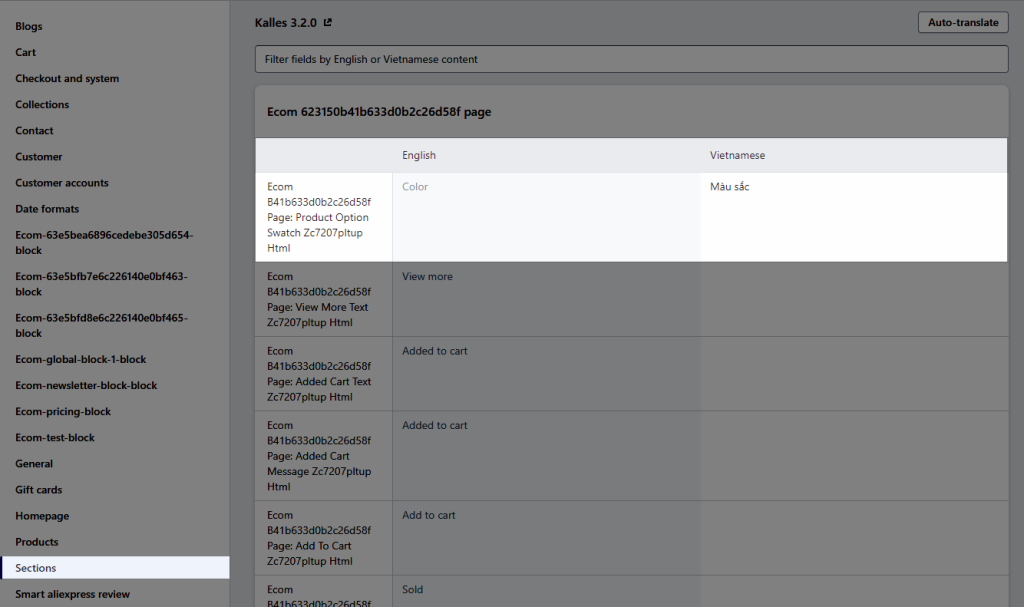 Then go to EComposer app, open the Custom Color Swatches extension to set the color in various languages.