Why the product grid doesn't show on live page?
In this article, we will explain to you why there are some Product Grid elements don't show up on the live page.
On the Product Grid element, if you choose the source "Specific product", you will see a notice "Specific products have a limit of 20 unique products to show per page. If you want more than 20 products, then consider using a collection instead". This is because Shopify limits the total number of products per page to not more than 20. You can read more here.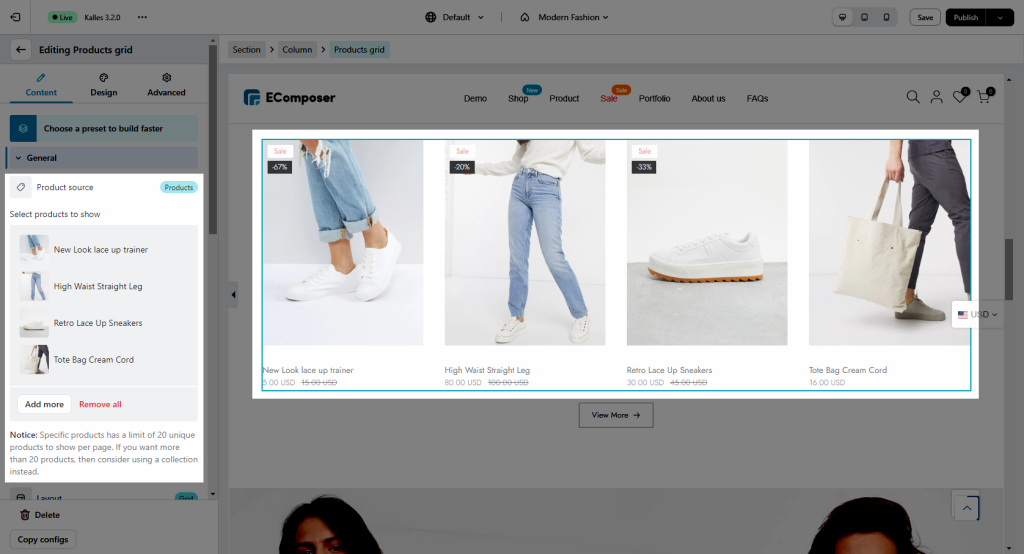 For example, you have 3 Product grid elements on your page, and each element has 10 products, so the total number is 30 -> it reaches out the limit and the issue will happen.
To solve the issue, you can create the collection in Shopify with the products that you want to show, then select the Collection source in the app instead of products.
Create the Collection > Add the Products that you prefer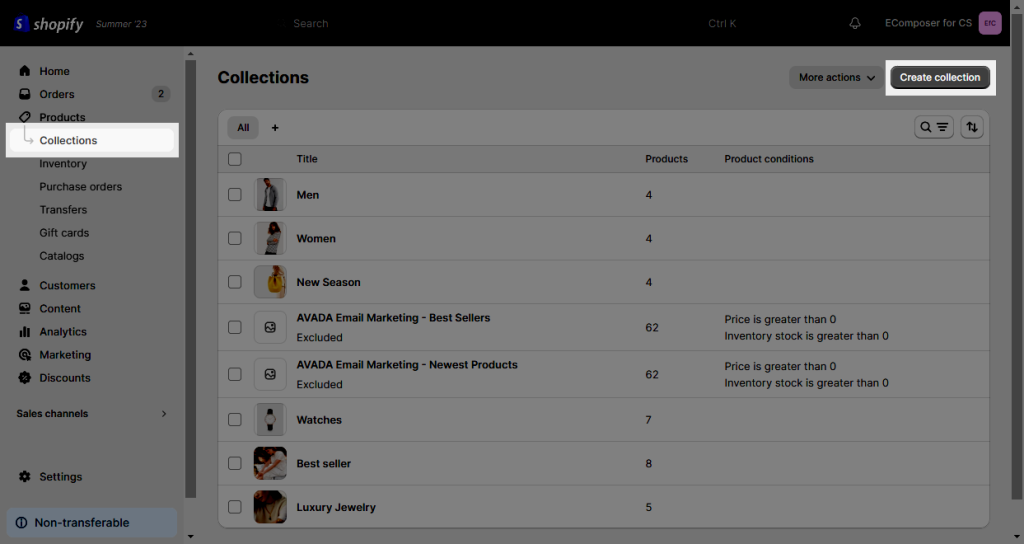 Go to EComposer editor > Choose source Collection > Pick the one you want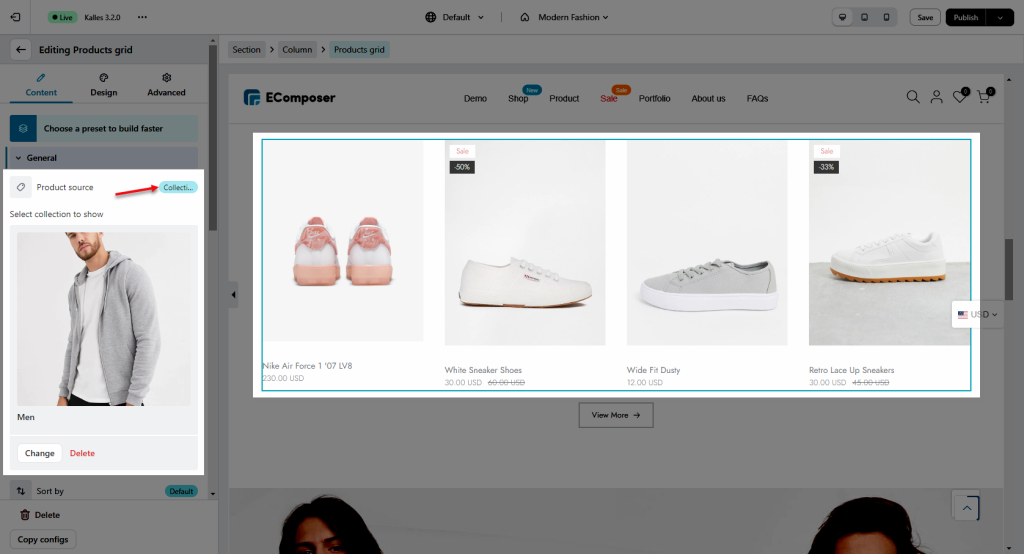 You can display as many products as you wish this way. Please do not hesitate to contact us if you have any questions.