Ali Reviews
Ali Reviews is a Shopify app for importing product reviews from AliExpress, Oberlo, and DSers. It allows you to manage your reviews and choose how they will be displayed and what store visitors can see them. The free plan includes 5 reviews per product
Integrations cases:
Rating star in Product
Rating star in Collection
Review Box Widget
Carousel slider
1. How to install the Ali Reviews extension?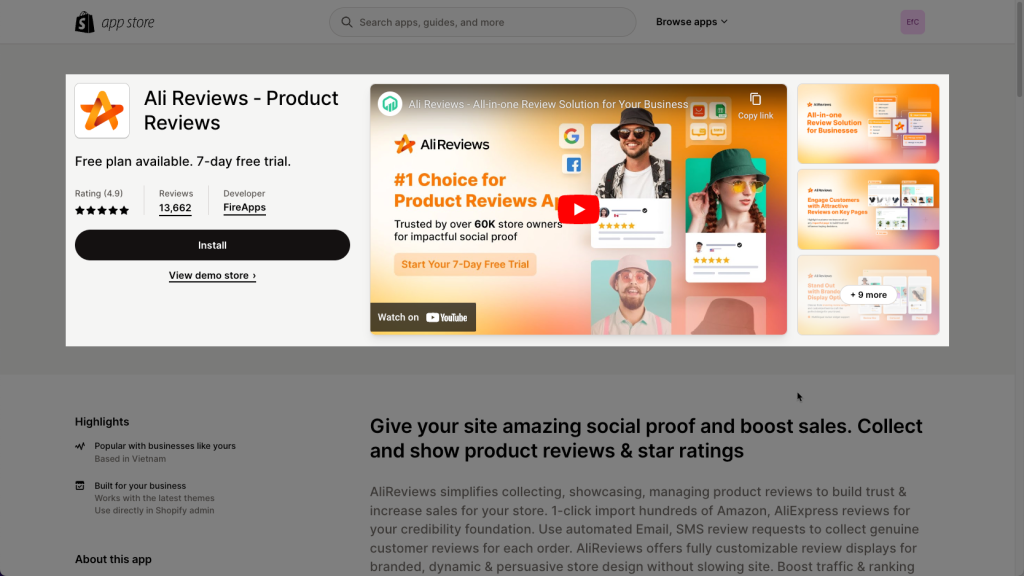 Make sure to enable Embed Core Snippet of Ali Reviews for themes in Theme -> Customize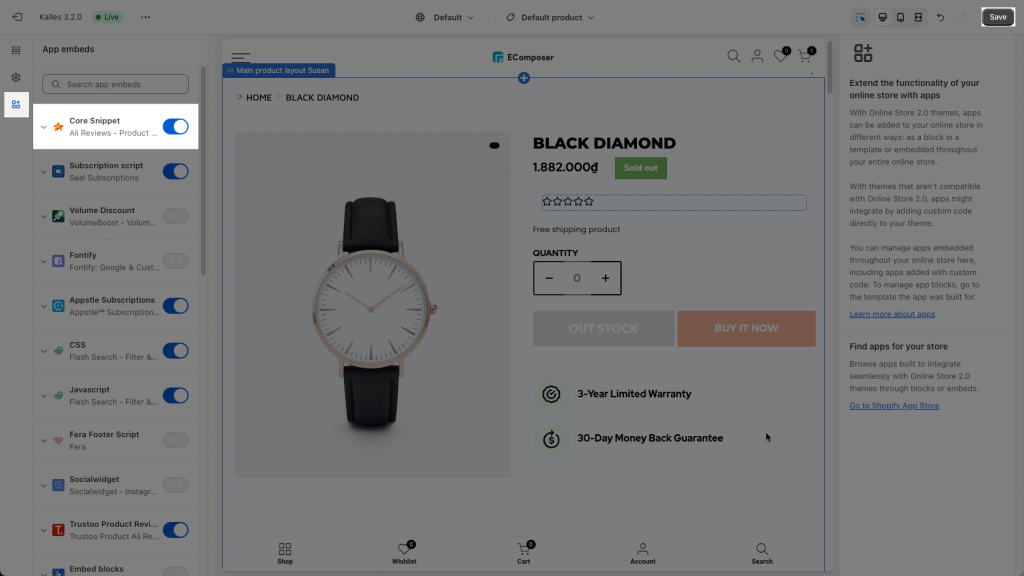 After installed the app on Shopify, please go back to the extension in EComposer App to open the Extension popup, there are two options for you to open it such as:
– Click on the Extension icon at the top left corner.
– Under the Extension tab, click Add more.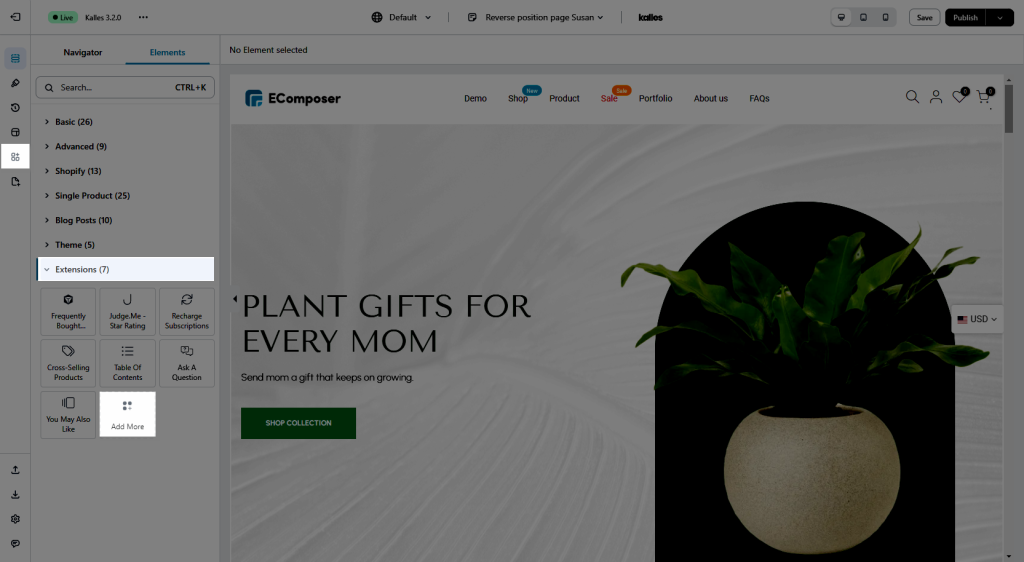 In the last stage that we have to do to complete all the adding steps, now you can search for AliReview and click on the "Install now" button to install it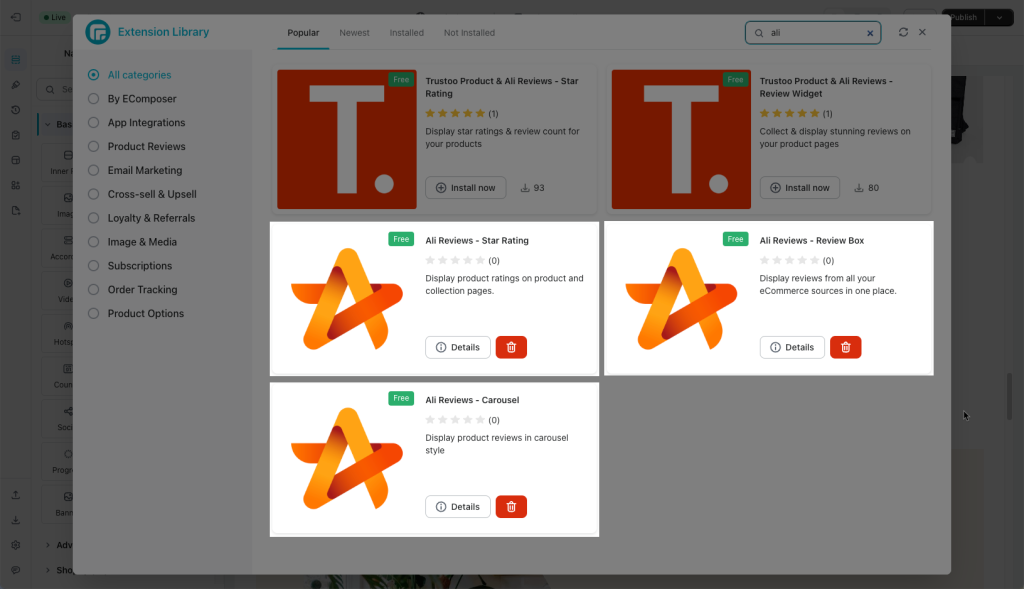 Don't forget to Enable this Review app in General App Settings. You must choose the correct Review app name to make the review form work properly.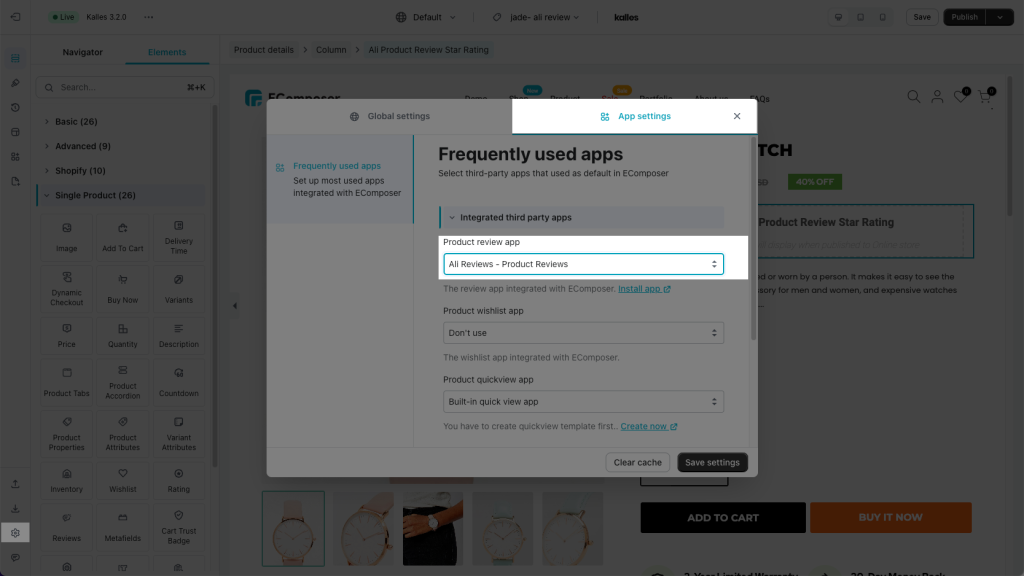 2. How to add the Ali Reviews extensions into EComposer pages?
2.1 On Product page
The step now is to Drag this Ali Reviews extension to any place on your page to show the review form.
Notice: These reviews extension will only work on the live page.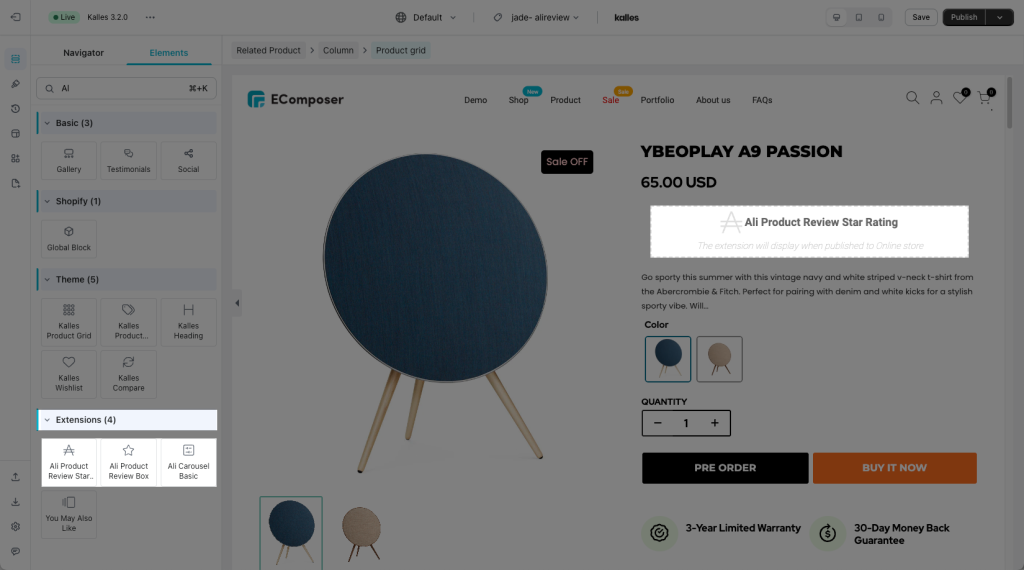 First, you will go to Extension to find the AliReview extensions.
In the second step, you need to Drag and Drop the extension anywhere that you expect it to be.
After, you will have to click on Save and Save & Publish it.
The last thing that you have to do is click on the "View" button on the page then you will see the review form, also the testing review that you made.
In the end, we can view our results from the instance that we created together for the product page.
2.2 On Grid products and Collection grid products
Effortlessly displaying Star rating on a grid products of Collection pages by Ticking to the option.
You can go to Content tab -> Product card -> Use rating 3rd party app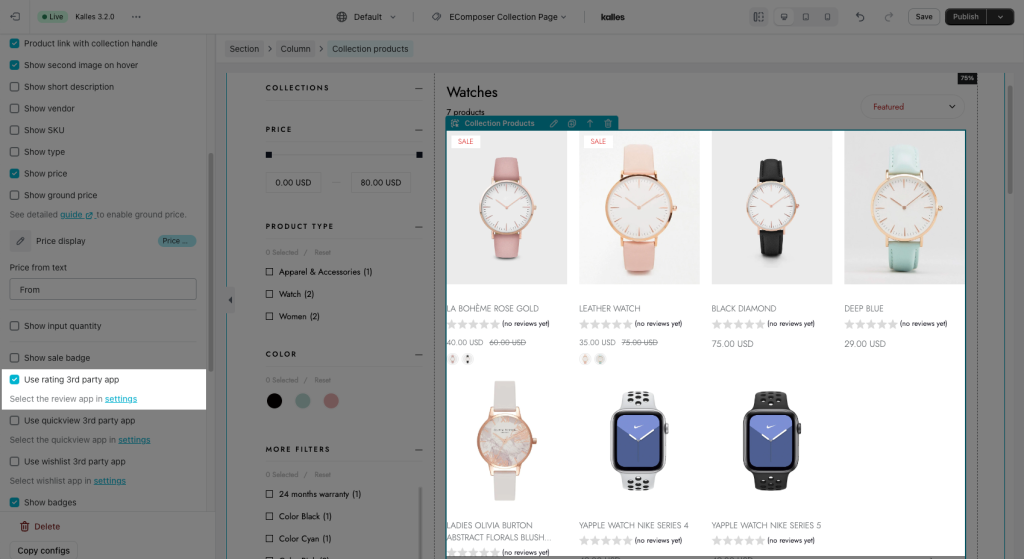 Futthermore, you can add a Star rating from Reviews not only on Collection products but any Catalog layouts such as Product Grid, Related products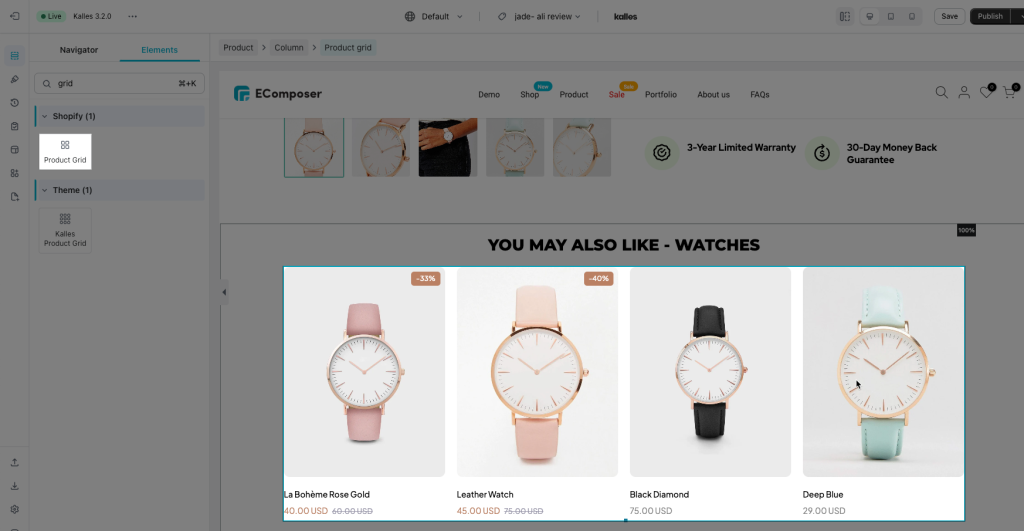 Under the Content tab -> Product card -> tick the option: Use rating 3rd party app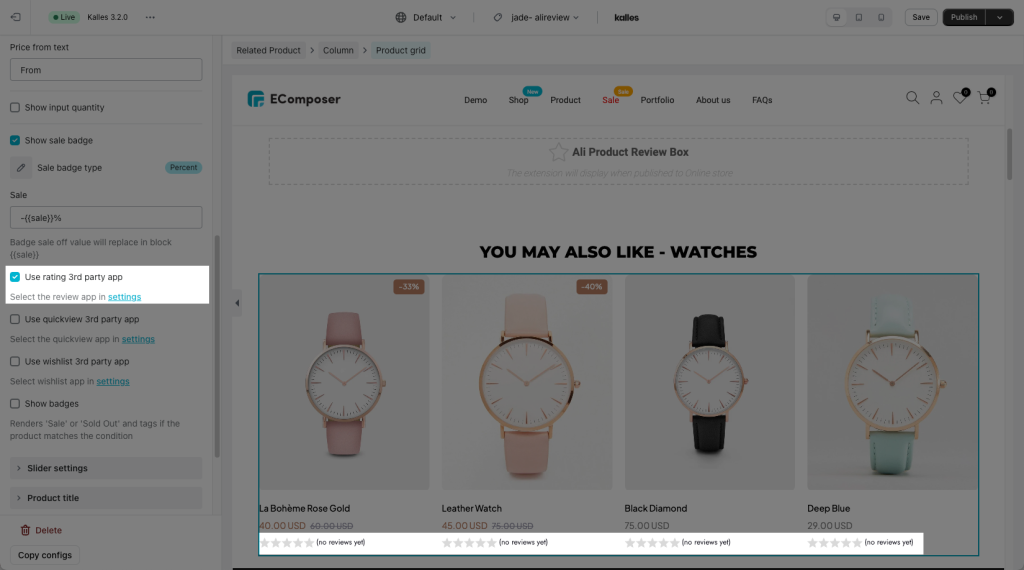 2.3 On Carousel slider
Find the Ali Reviews – Carousel extension in the element list, you drag and drop it in place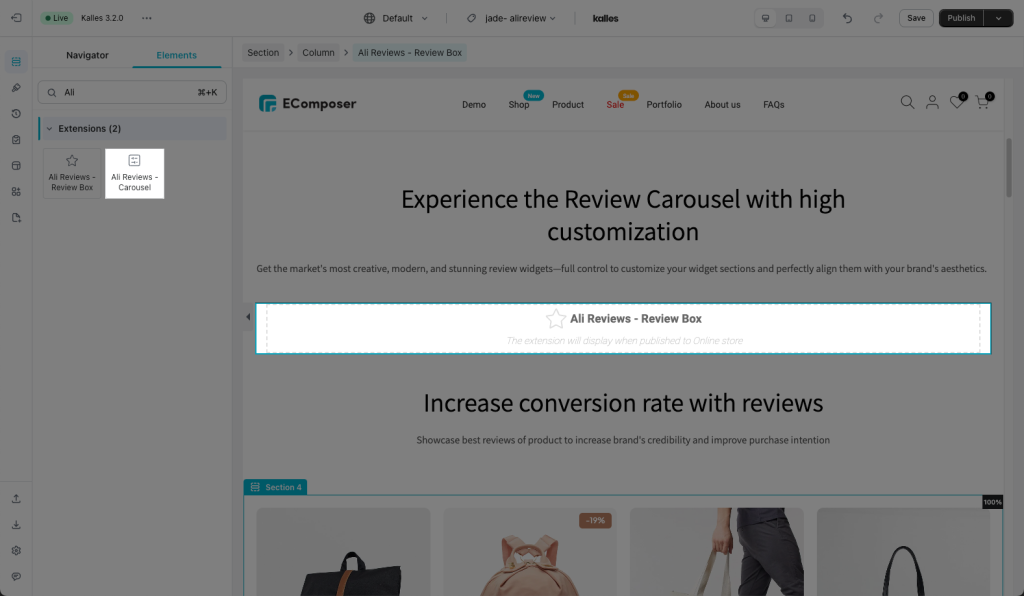 Please note that:
Only the reviews that have Image can be displayed in this Carousel widget. And you must have some Reviews with images submmited already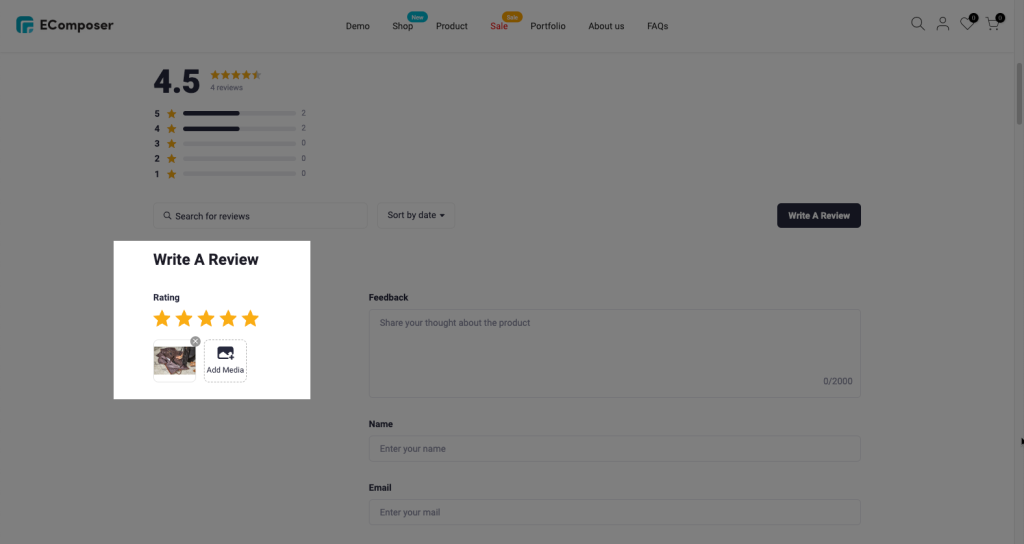 In the Dashboard of the AliReview app -> Manage Reviews -> Make sure to Upgrade our plan to enable this feature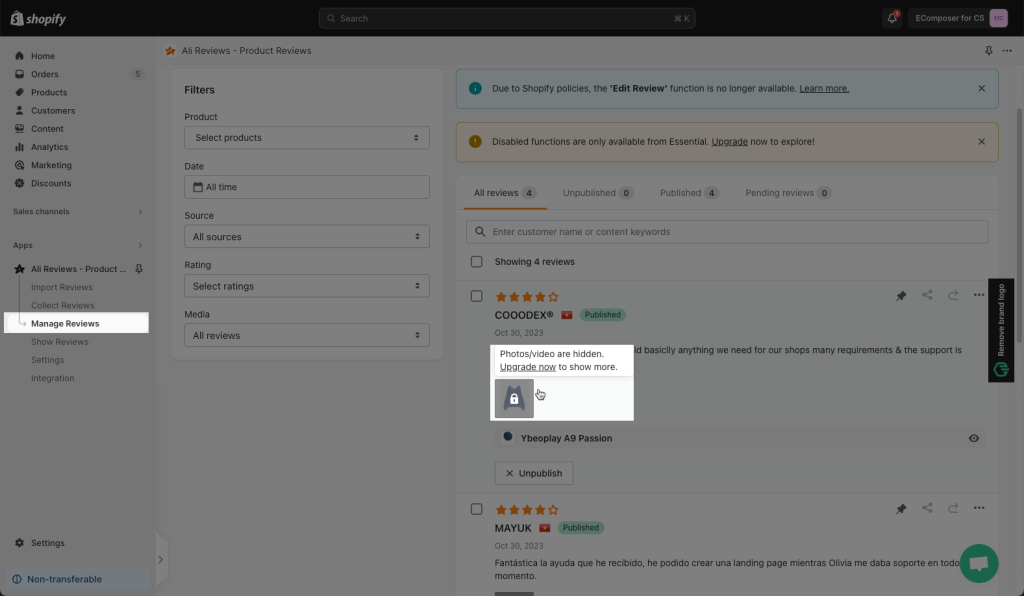 Result on live: Carousel slider review widget