Instafeed
With Instafeed you can add minimal and elegant Instagram feeds to your store exactly as you wish, in less than one minute. Showing Instagram content such as photos and Reels on your store can help you build social proof, convert your store visitors into customers and turn your store visitors into new Instagram followers. Instafeed will also help you use your Instagram content to automatically drive fresh new content to your store.
1. How to install Instafeed?
To use this extension, please install the Instafeed app to your Shopify store first.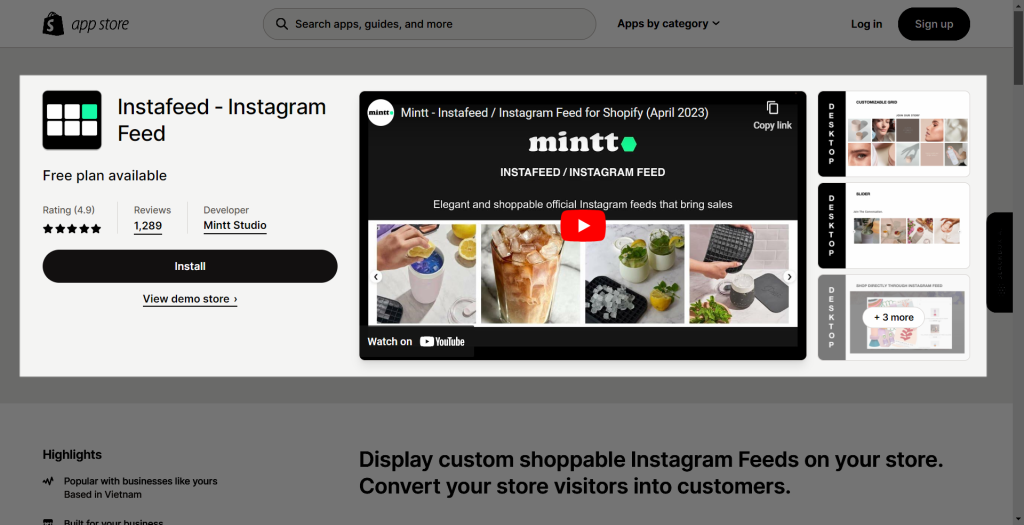 After installing the app on Shopify, please go back to the extension in EComposer App to open the Extension popup, there are two options for you to open it such as:
Click on the Extension icon at the left side.
Under the Extension tab, click Add more.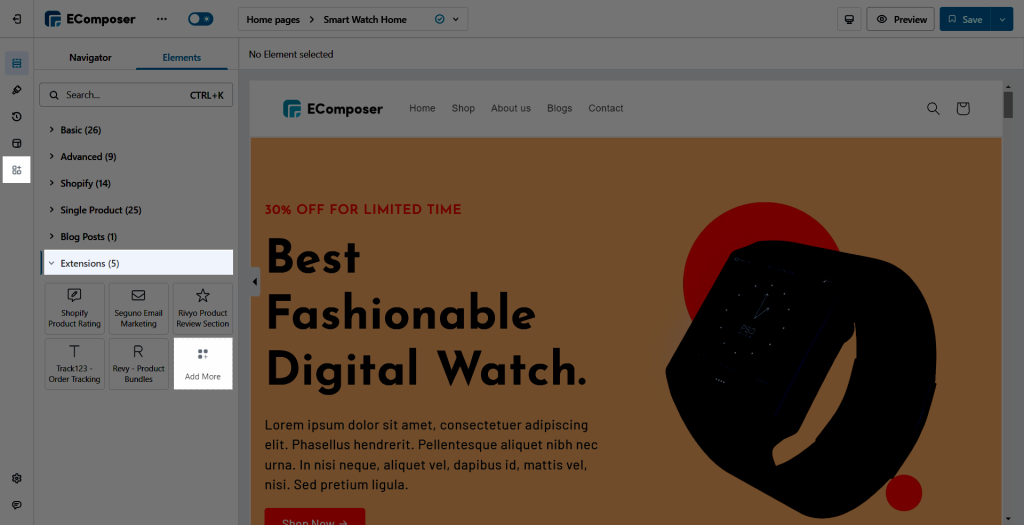 In the last stage that we have to do to complete all the adding steps, now you can search the Instafeed/ Widget extension –> click on the "Install now" button to install it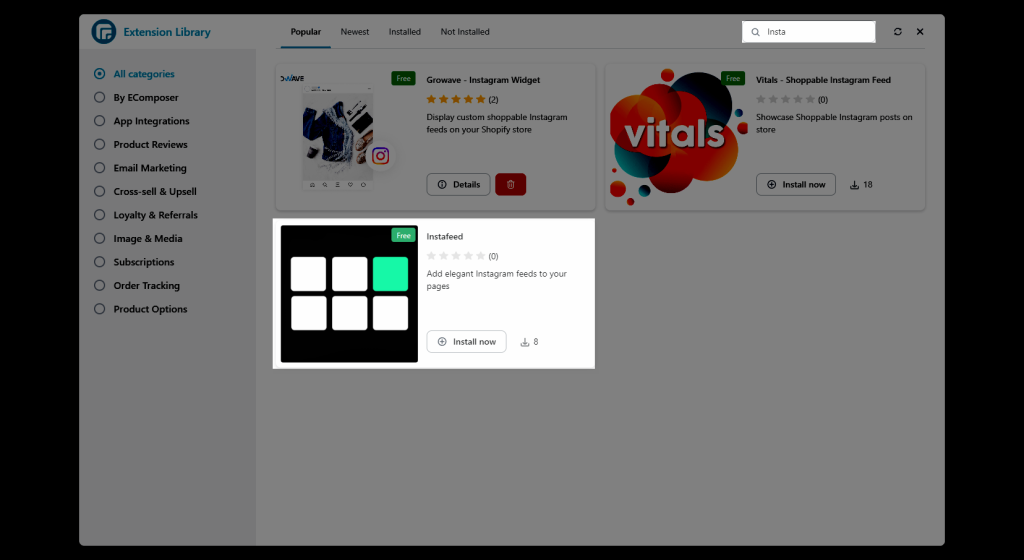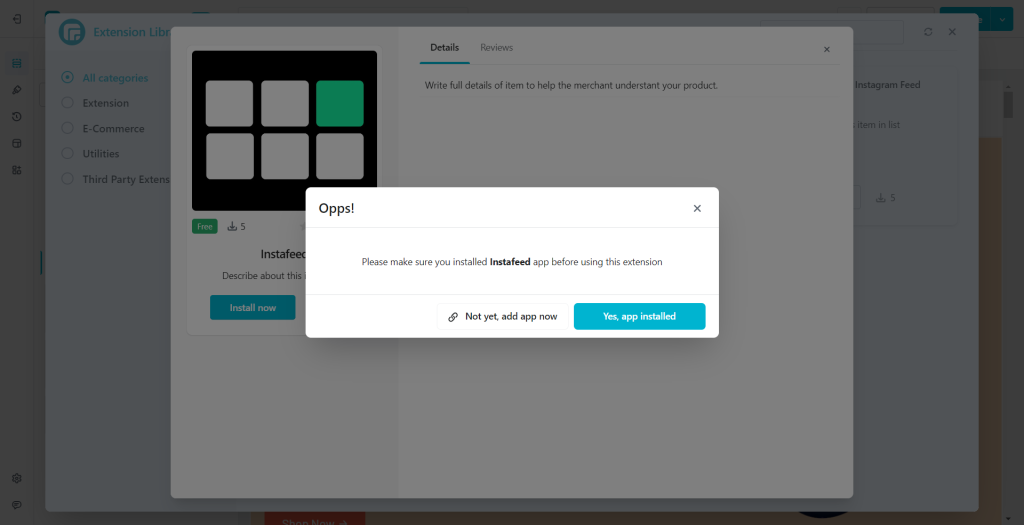 2. How to add Instafeed extension to EComposer's page
2.1 Connect your Instagram to Instafeed extension
Make sure you connect your Instagram account to Instafeed app from the Shopify side and configure its settings.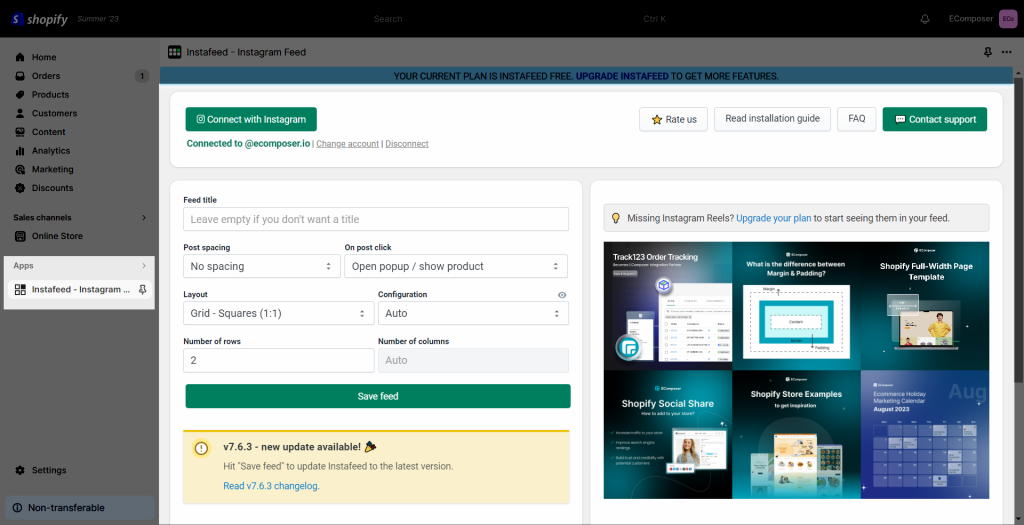 2.2 Add Instafeed extension to EComposer page
Notice: This feature only work on the live page
From the page, create a new section => Under the Extension tab on the left side, drag and drop the Instafeed extension to the area just created. You can add the extension to any page of EComposer and any position on your page.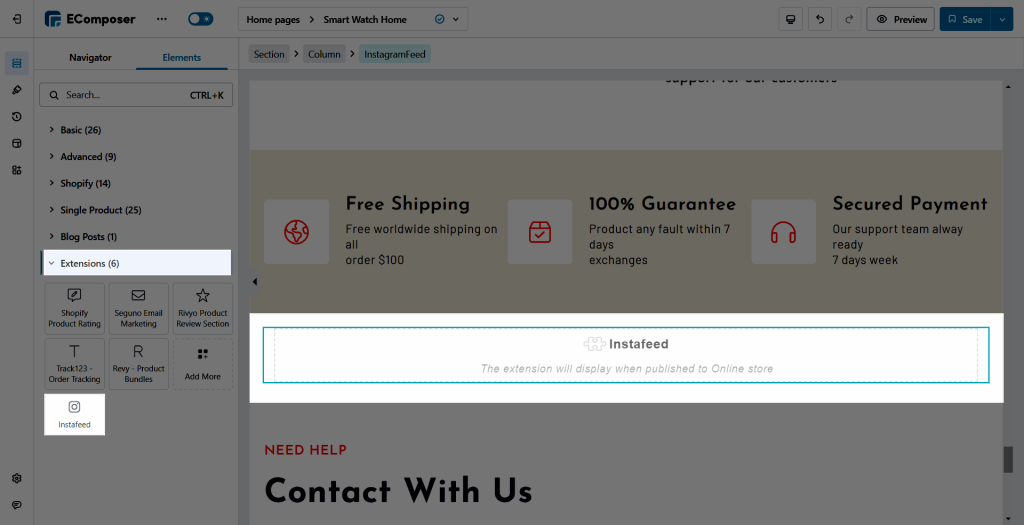 This is a video guide and results on Live Page