Omnisend Email Marketing & SMS
Omnisend Email Marketing & SMS, known for helping ecommerce businesses make their marketing relevant by sending personalized messages to the right person, at the right time, using the right channel. For shoppers, that means tailored messaging and a unique online shopping experience. And for marketers, the power to rise above the promotional noise and get better results than ever. Let's take a look with us how we can install this app and utilize it.
1. How to install Omnisend Email Marketing & SMS?
To use this extension, please install the Omnisend app from your Shopify store first.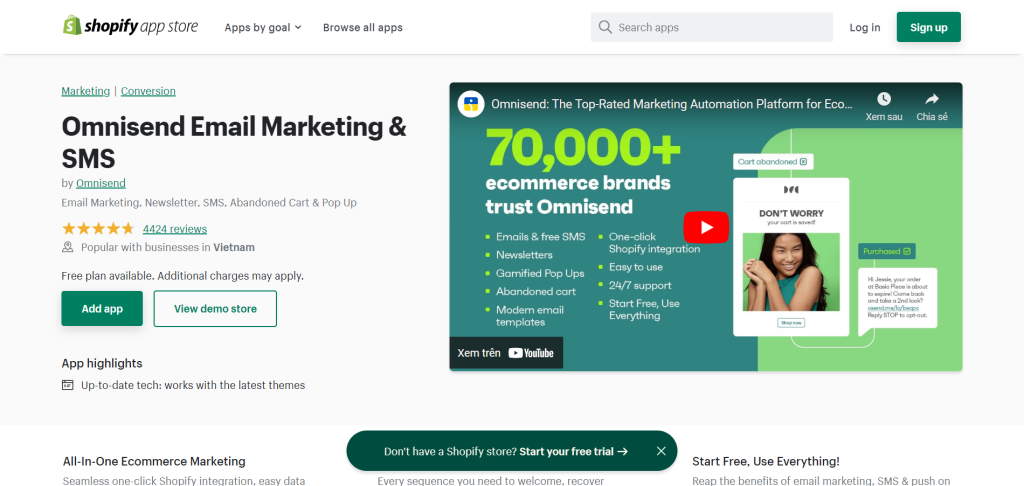 After downloading the app on Shopify, please go back to the extension in EComposer App to open the Extension popup, there are two options for you to open it such as:
Click on the Extension icon at the top left corner.
Under the Extension tab, click Add more.
In the last stage that we have to do to complete all the adding steps, now you can search Omnisend Email Marketing & SMS –> click on the "Install now" button to install it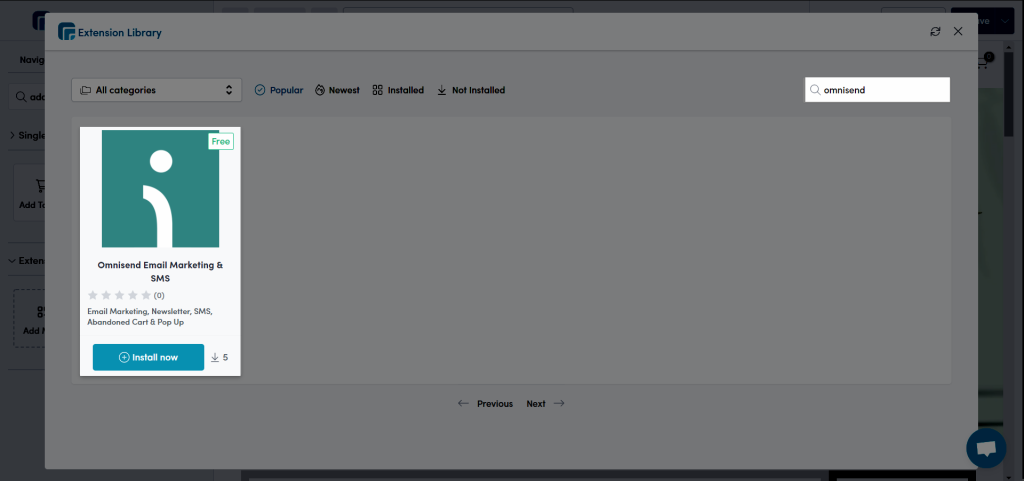 2. How to create the embed form with Omnisend Email Marketing & SMS?
2.1. Create An Embed Form With The Omnisend App
After you have installed the app, you may go to the dashboard of your Shopify store –> Apps –> the Omnisend app. After this, you will be bring to the dashboard of the Omnisend Email Marketing & SMS app.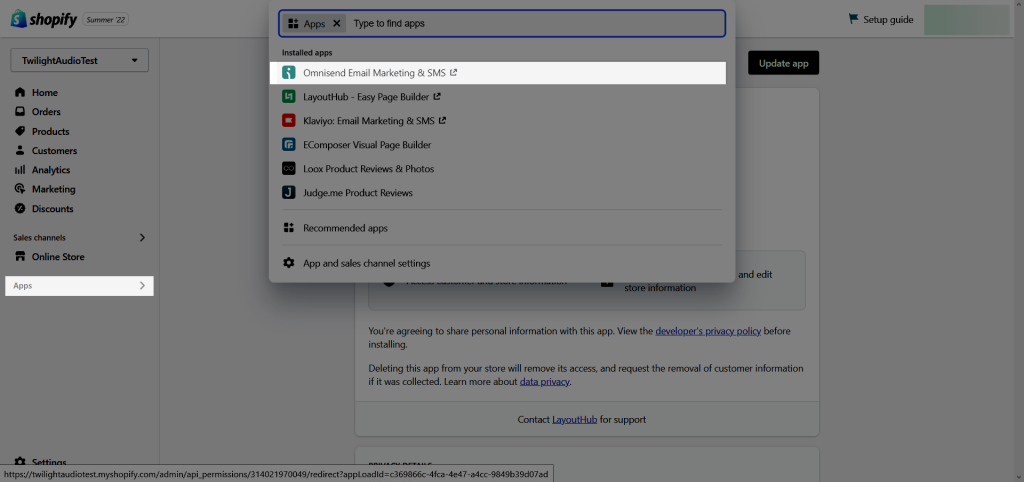 When you are at the dashboard of that app, so you can go to Form –> click on View other form types
Here you need to click on Embedded form template –> click on Use template to start creating the form.
You can customize the form to your liking. You will have to copy the embedded code to add them to EComposer later. After that you need to click on Launch form to Save it.
2.2. Adding the Omnisend app to EComposer App
Congratulations! You've just finished creating an Embed form in the Omnisend app, and now we will come to add the extension into the template that we are creating in EComposer App.
Notice: This feature only work on the live page
First, you will go to Extension to find the Omnisend extension.
In the second step, you need to Drag and Drop the extension anywhere that you expect it to be.
Fill in the blank name is "Form embed code", the code that you copied from the creation in the Omnisend app.
The last thing that you have to finish is going to Save and Save & Publish to view it on the live page.
In the end, we can view our results from all of the steps that we made together.