Extension Overview
Extensions library is a library of EComposer extensions and integrated 3rd app extensions. The extension allows you to add 3rd app elements to EComposer pages and templates.
Notice: This feature only work on the live page
To open the Extension popup, you have two ways:
Click on the Extension icon at the left corner.
Under the Extension tab, click Add more.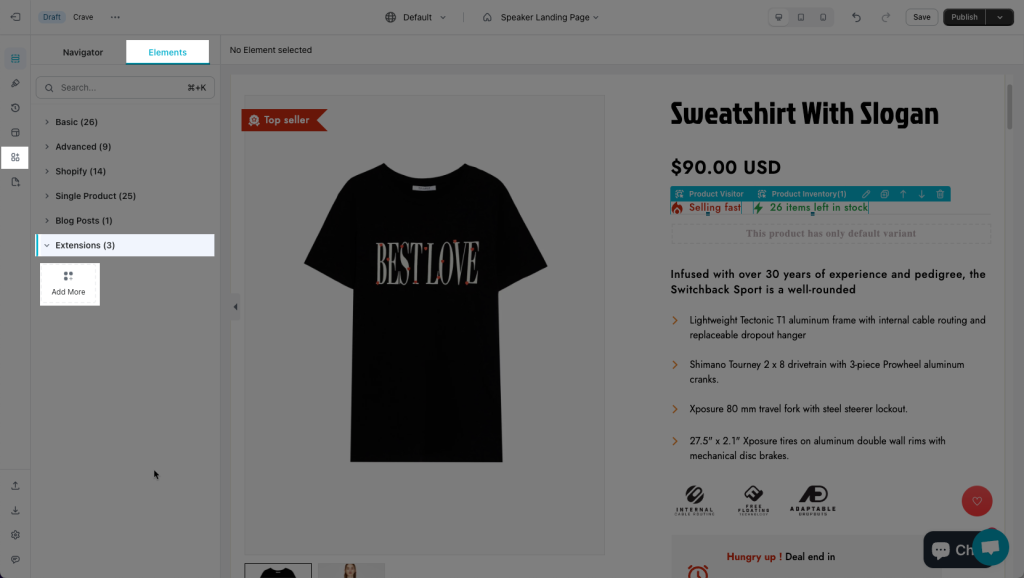 1. Extensions library
In the extension library, you can manage, install/uninstall your extensions.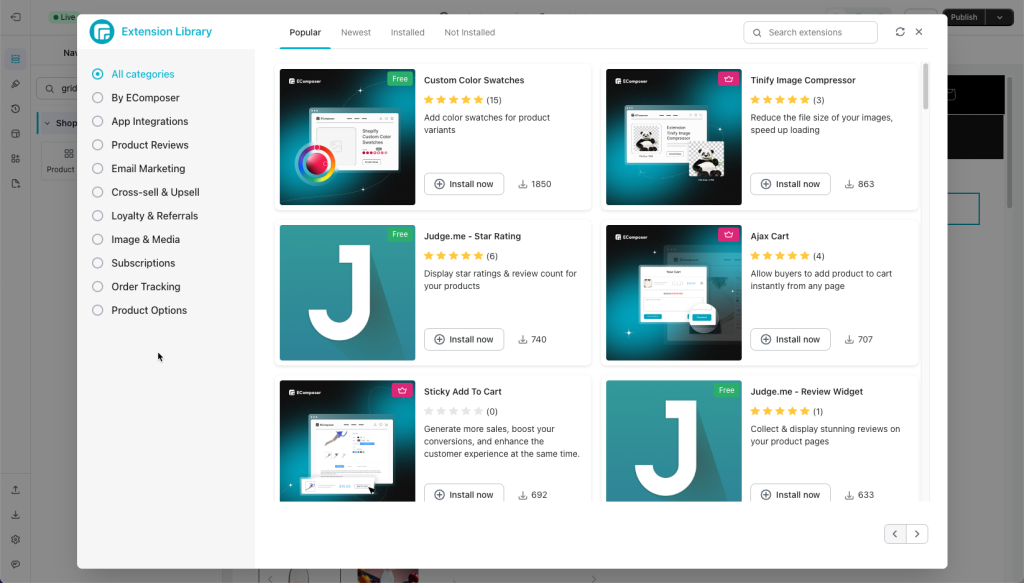 Filter: The filter option allows you to filter extensions by categories E-commerce, Utilities, 3rd party extensions.
Search extensions: This option allows you to search for extensions by name.
Extension information: Each extension will be displayed with information about Name, Free or Paid, Rating, and Description.
Install now: This option allows you to install an extension to your library and add it to your pages and templates.
Uninstall: this option allows you to uninstall an extension from your library.
2. Adding an extension
To add an EComposer extension, just need to install it from the Library. With 3rd apps, you will need to follow the below steps:
Step 1: Install the 3rd app to your Shopify store. For example, if you want to use the Judge.me extension, please install that app to your store first.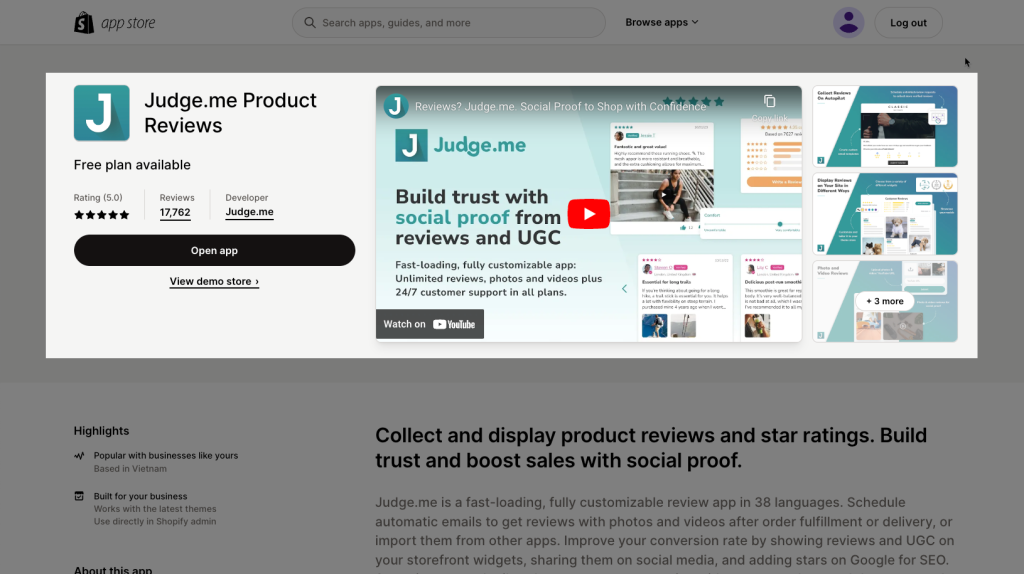 Step 2: Open the extension library. Select the extension you want to add and click Install Now.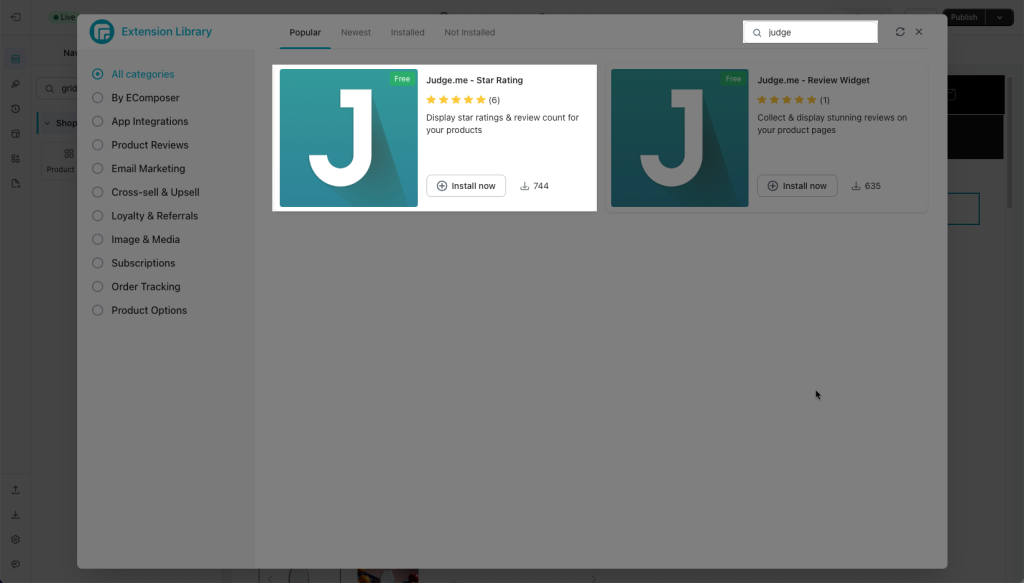 Step 3: Once the extension is installed, it will appear in your extension elements list. Drag and drop the extension you just installed to your page/template.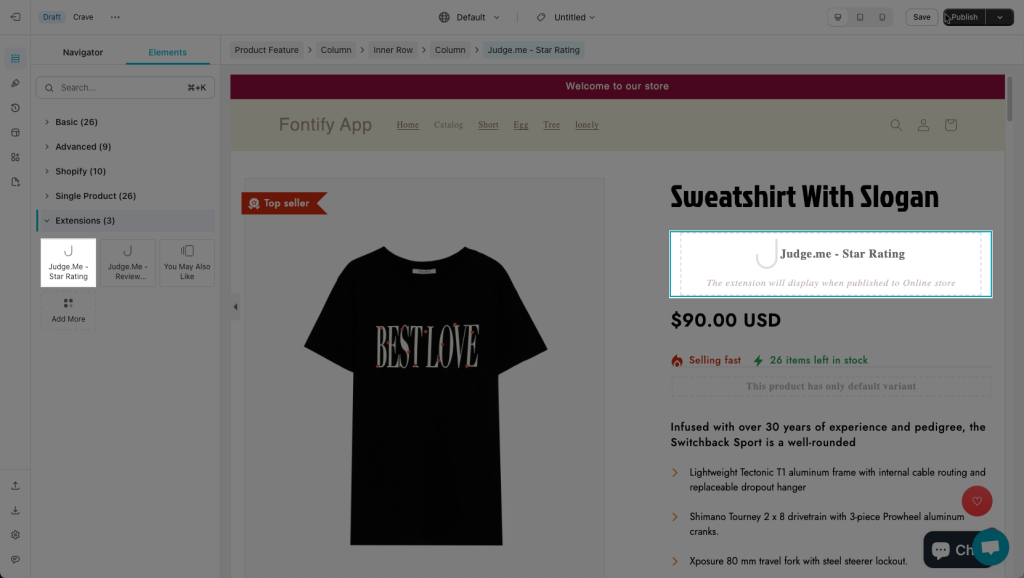 Result: