Cross Sell
The app is designed to help online store owners increase their sales and maximize their revenue by implementing effective cross-selling and upselling strategies. The app offers various features and tools to optimize the shopping experience and encourage customers to purchase additional products.
With the Cross Sell & Upsell app, you can easily create and customize cross-selling offers that are displayed to customers during their shopping journey. These offers can be presented as pop-ups, banners, or embedded within the product pages, allowing you to showcase related or complementary products that customers might be interested in.

The app has now been integrated into EComposer as a form of extension for ease of use.

1. How to install Cross Sell & Upsell app?
To use this extension, please install the Cross Sell & Upsell app from your Shopify store first.
After adding the app on Shopify, please go back to the extension in EComposer App to open the Extension popup, there are two options for you to open it such as:
Click on the Extension icon at the top left corner.
Under the Extension tab, click Add More.
In the last stage that we have to do to complete all the adding steps, now you can search Cross Sell –> click on the "Install now" button to install it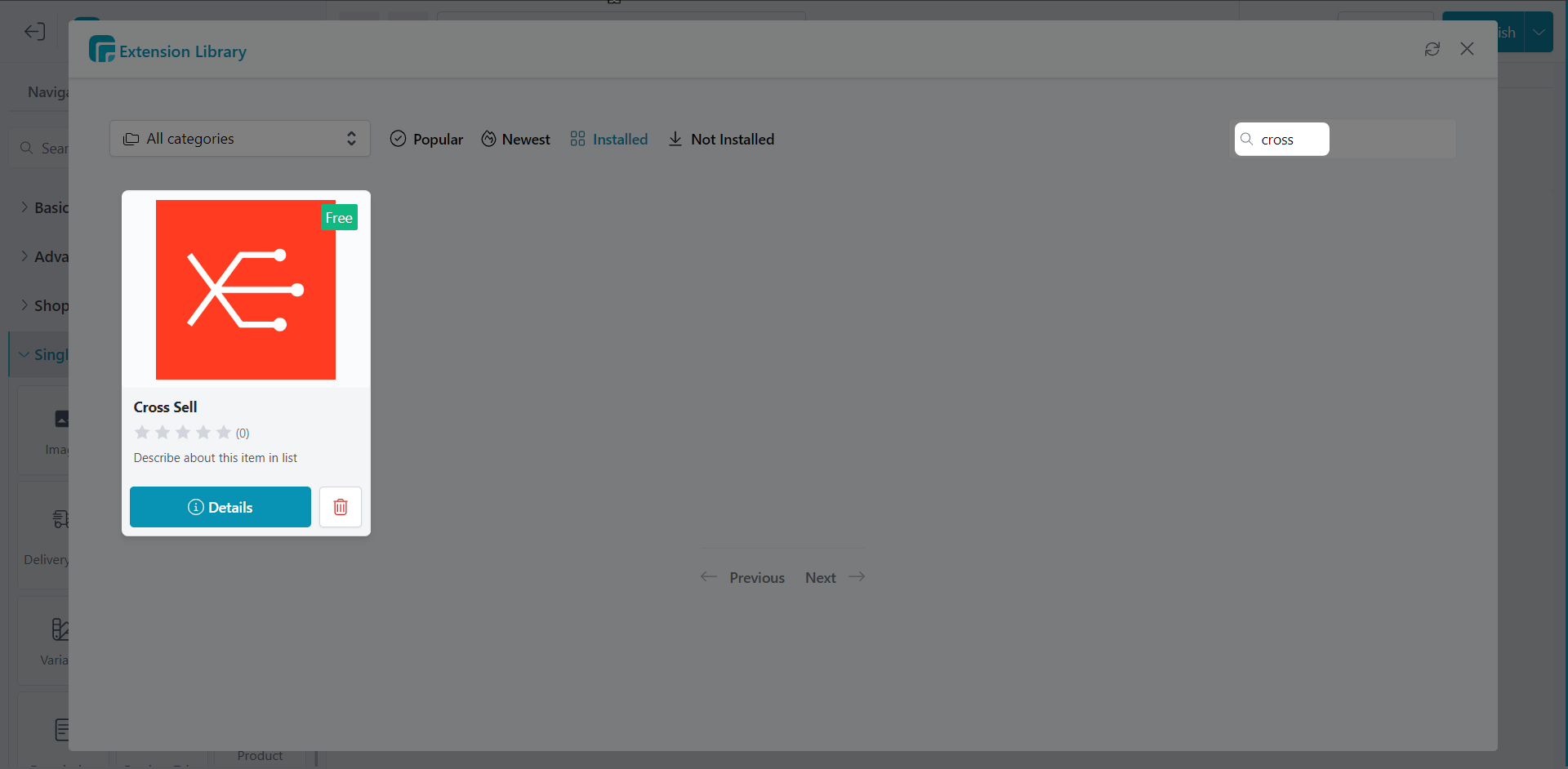 2. Adding the Cross Sell extension in EComposer
Assign the upsell and cross-sell products to the products that you want.
Drag the Cross Sell element to the position that you want.
Change the text if you want and hit Save and Publish.