TT Trustoo- Ali Reviews Product Reviews
As you know, most of our stories require an app to demonstrate the best things, such as positive customer experiences. The Trustoo (TT) – Star Rating extension will link up with your store by installing/downloading the app, which will enable you to illustrate the average review rating based on review app data. The TT – Review Widget will bring you the review form and let your client easily leave the positive experience that they felt.
This integration promises to deliver the best experience to users by leveraging the power of social proof to increase customer trust and drive more sales.
So what are we waiting for? Let's step forward to see more clearly how it works and what exactly the app will bring to you with EComposer App.
Notice: You should use Trustoo – Review Widget on Product Page only.
1. How to install TT Ali Reviews Product Reviews extension?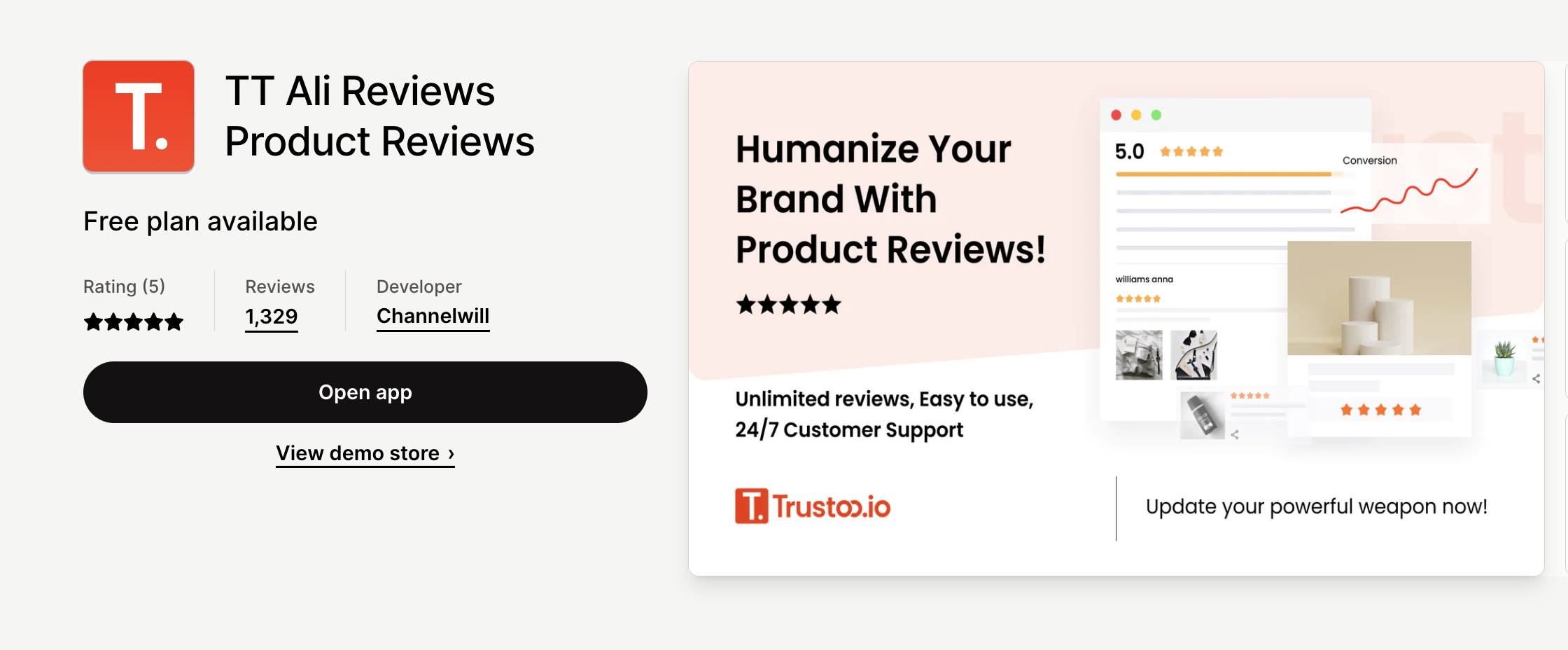 After downloading the app on Shopify, please go back to the extension in EComposer App to open the Extension popup, there are two options for you to open it such as:
Click on the Extension icon at the top left corner.
Under the Extension tab, click Add more.
In the last stage that we have to do to complete all the adding steps, now you can search the TT – Star Ratings/ Review Widget extension –> click on the "Install now" button to install it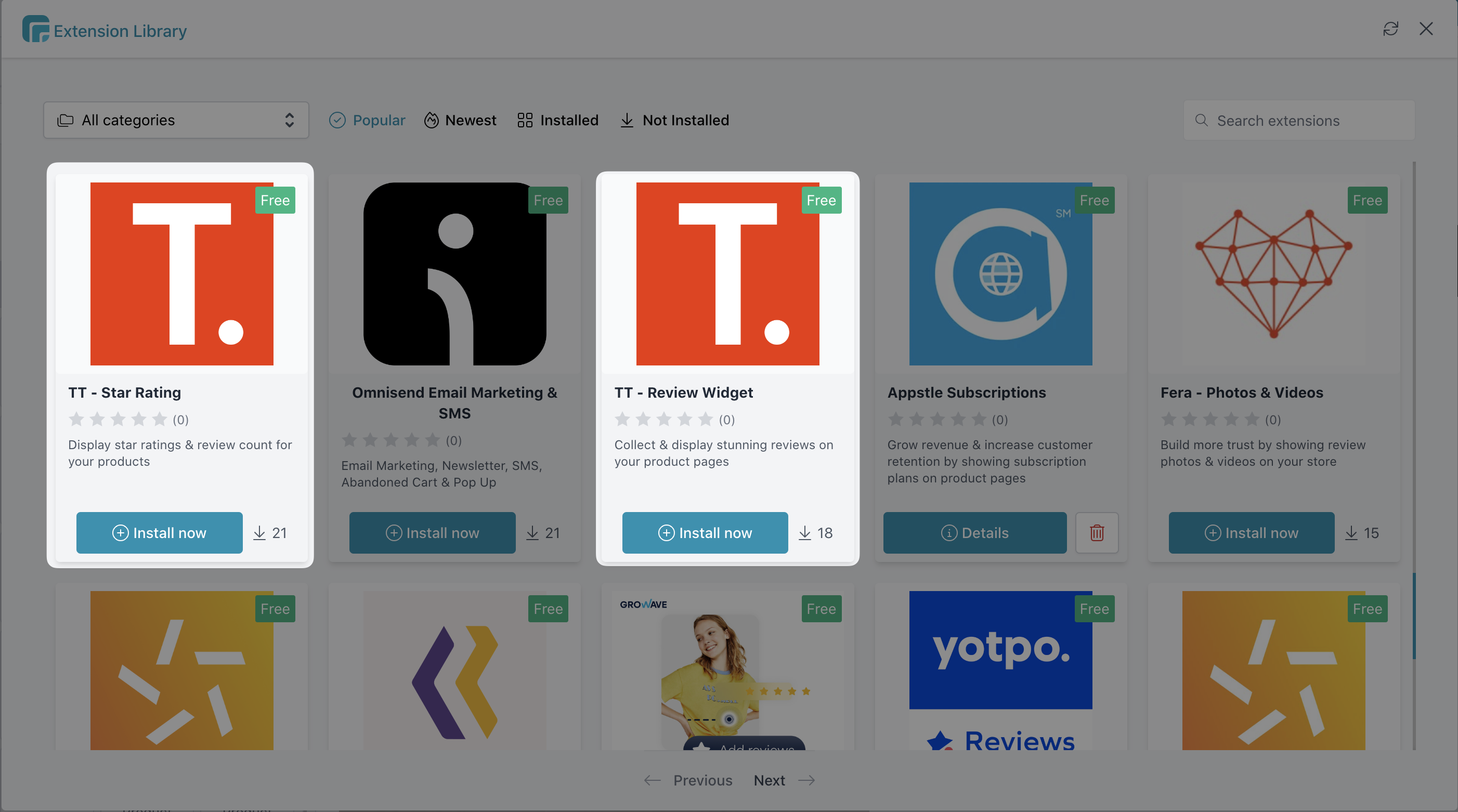 2. How to add TT – Star Ratings/ Review Widget extension into EComposer?
Notice: This feature only work on the live page
First, you will go to Extension to find the TT – Star Ratings/ Review Widget extension.
In the second step, you need to Drag and Drop the extension anywhere that you expect it to be.
You have to go to Save and Save & Publish it.
The last thing that you have to do is click on the "View" button on the page then you will see the review form, also the testing review that you made.
In the end, we can view our results from the instance that we created together.
In order to show the Rating in other sections like Product Grid, Related Product,… You need to:
Choose the TT Ali Reviews Product Reviews in the Product Review Tab.
Tick the option to Use rating for 3rd party app.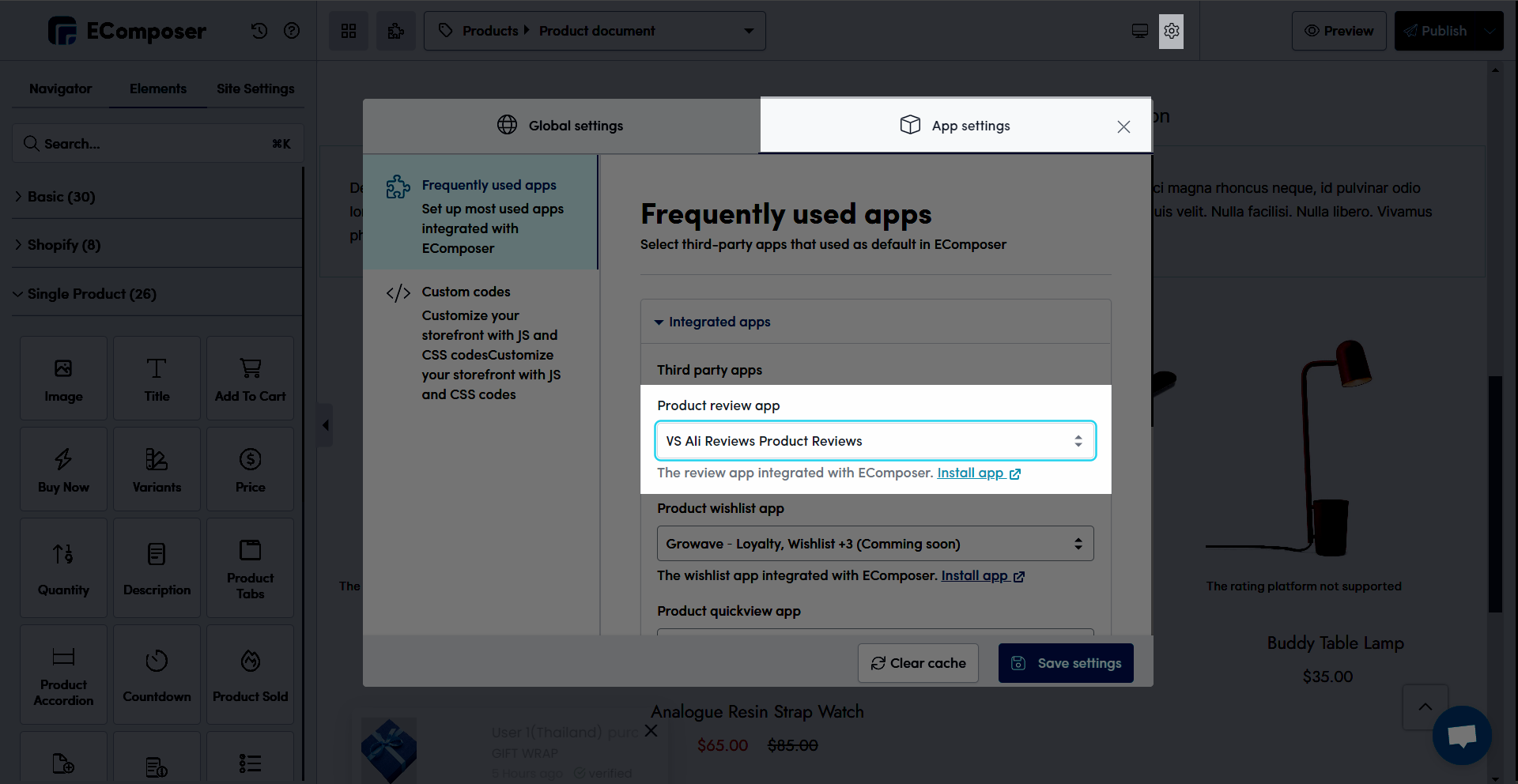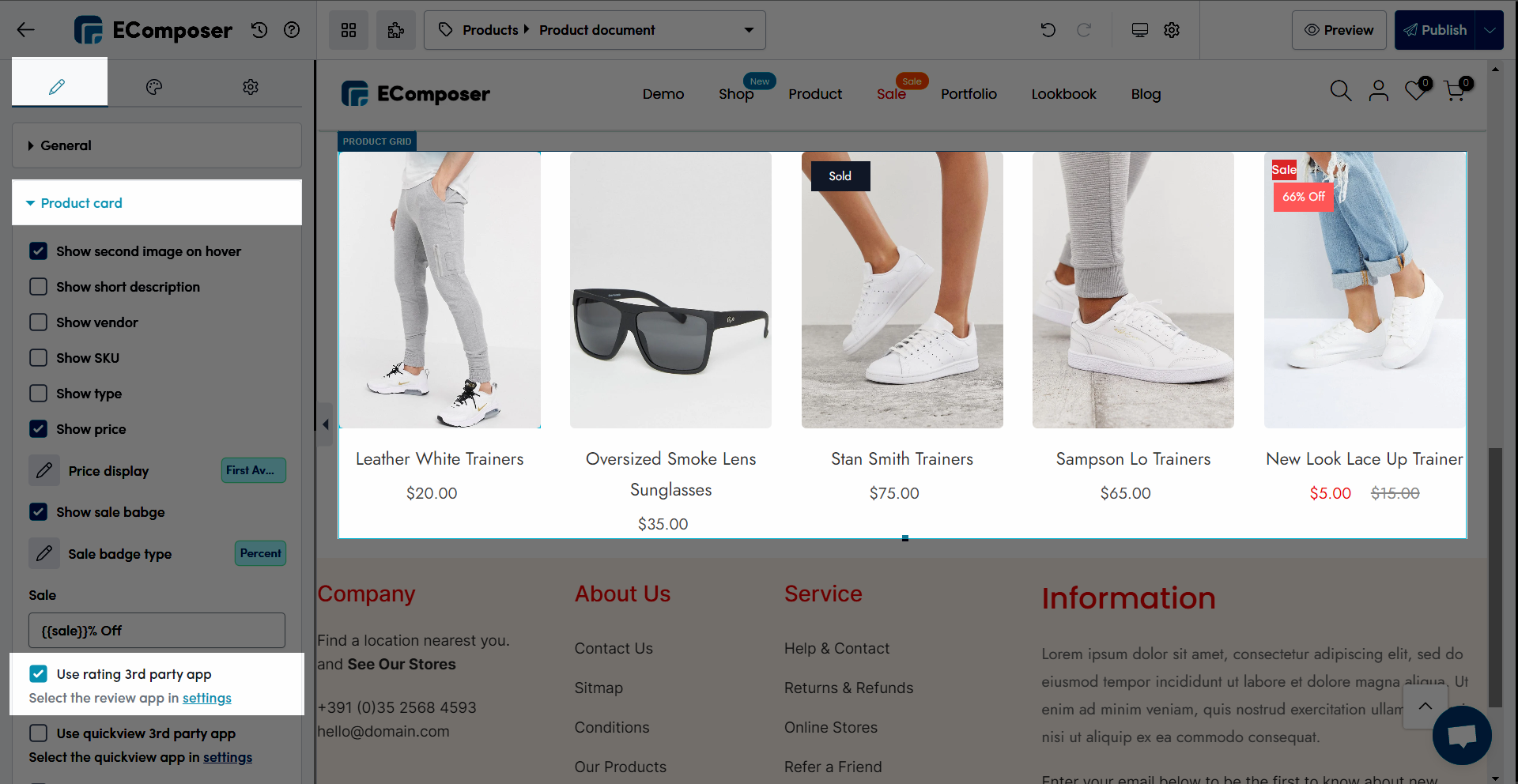 And this is the result (only shown on the live page)