Wide Bundles
This powerful app empowers you to implement bundles, BOGO, quantity breaks, and enticing quantity-based discounts, boosting your sales and enhancing customer satisfaction.
For ease of usage, the app has now been added to EComposer as an extension.
Notice: The extension will only work on the Product template.
1. How to install Wide Bundles ‑ Quantity Breaks app?
To use this extension, please open this link Wide Bundles ‑ Quantity Breaks to install the app from Shopify app store to your store first. You will get 10% off lifetime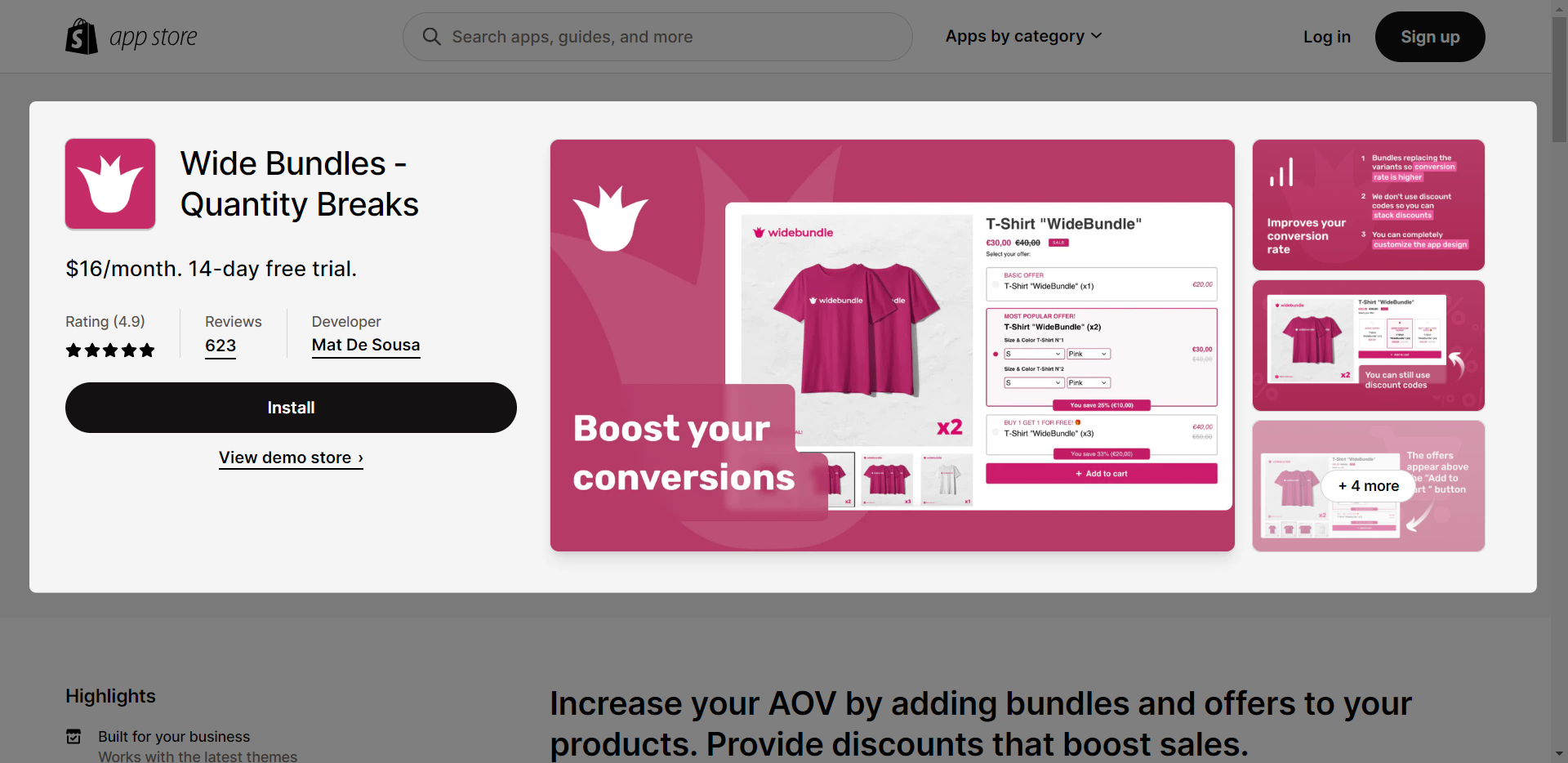 After adding the app on Shopify, please go back to the extension in EComposer App to open the Extension popup, there are two options for you to open it such as:
Click on the Extension icon on the left side.
Under the Extension tab, click Add more.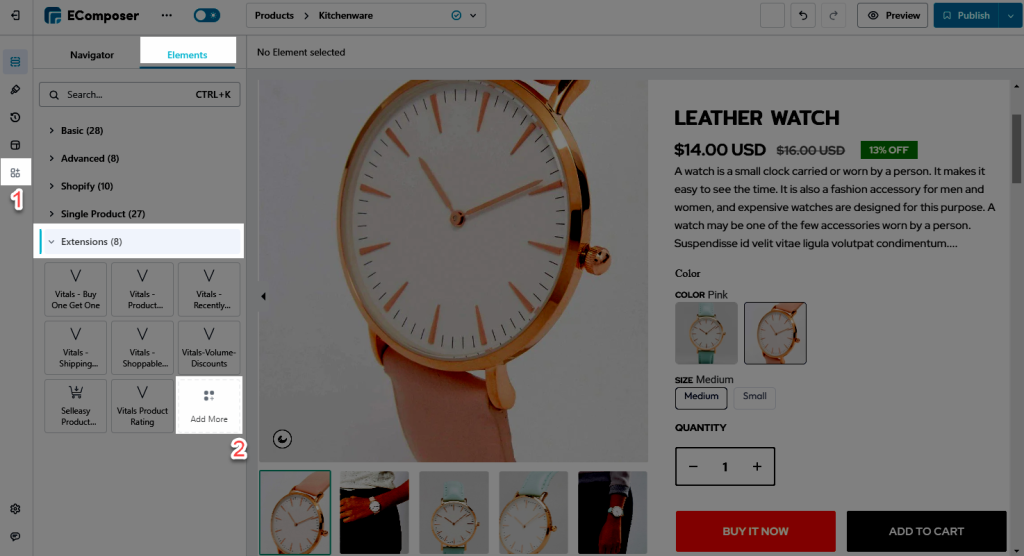 In the last stage that we have to do to complete all the adding steps, now you can search Wide Bundles –> click on the "Install now" button to install it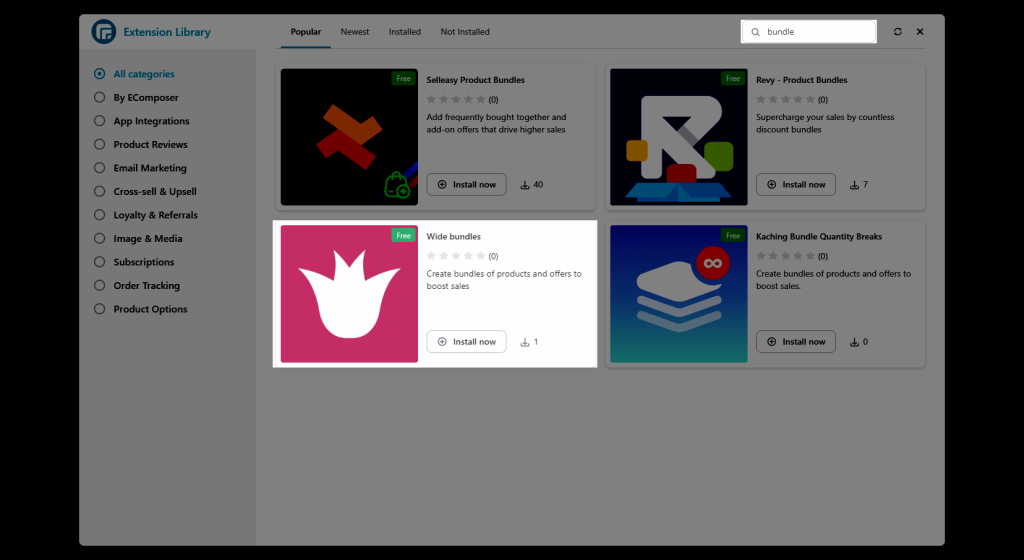 2. Creating product bundles and adding it in EComposer.
Create the Wide Bundles offer.
Drag and drop the Wide Bundles extension on to the page.
Save the editor page and check the result on the live page.
Notice: You should drag and drop the extension to the position you want to show the bundle on the product page; otherwise, the bundle will automatically show according to the app's default position and will overwrite all product details.