Upsell & Cross Sell ‑ Selleasy
High promotions with Add-on and post-purchase upsell offers are displayed by the Selleasy Product Bundles extension.
Show Amazon-style "frequently bought together" product upsell bundles.
Cross-sell product addons on the product page. Embed as list/grid/ etc.
Pop-up a cart upsell funnel or addons based on items in the cart.
Display a post-purchase upsell page with one click upsell (checkout upsell).
Cross-sell related products using the thank you page upsell.
Using this app with EComposer, customers are more likely to bundle complementary goods or accessories. Offers for cross-selling and select the upsell approach that works best for your business.
1. How to install the Selleasy Product Bundles extension?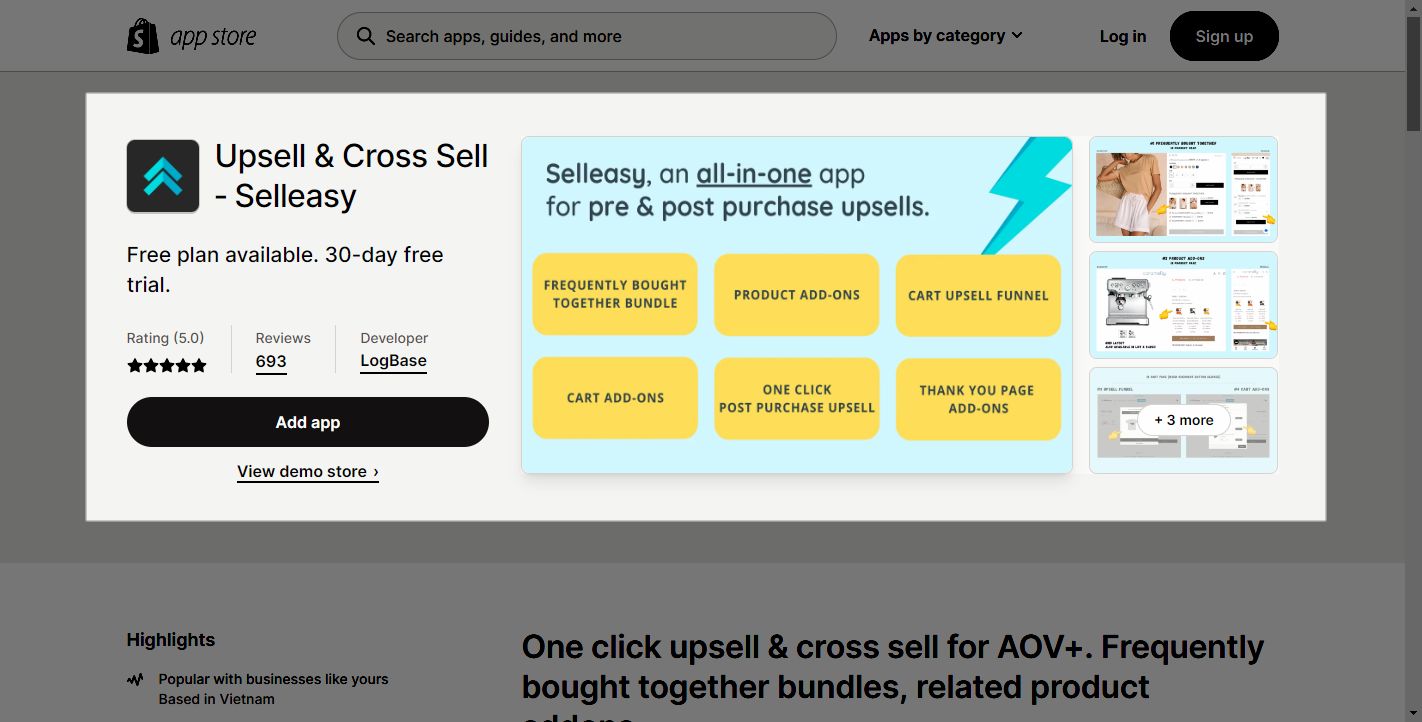 Note: You must activate the app's Theme Helper in the Theme > Customize > App Embed option after adding the app from Shopify.
After downloading the app on Shopify, please go back to the extension in EComposer App to open the Extension popup, there are two options for you to open it such as:
Click on the Extension icon at the top left corner.
Under the Extension tab, click Add More.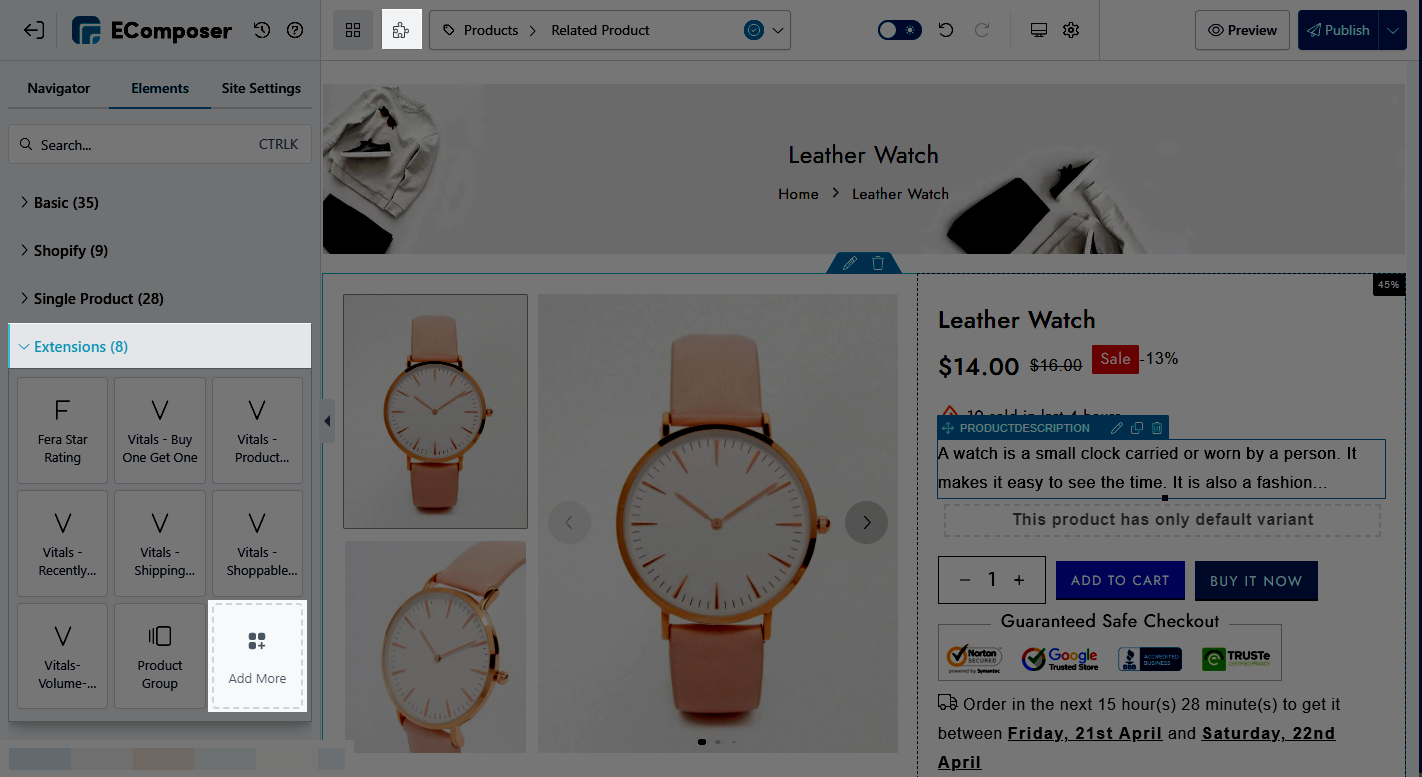 In the last stage that we have to do to complete all the adding steps, now you can search the Selleasy Product Bundles extension –> click on the "Install now" button to install it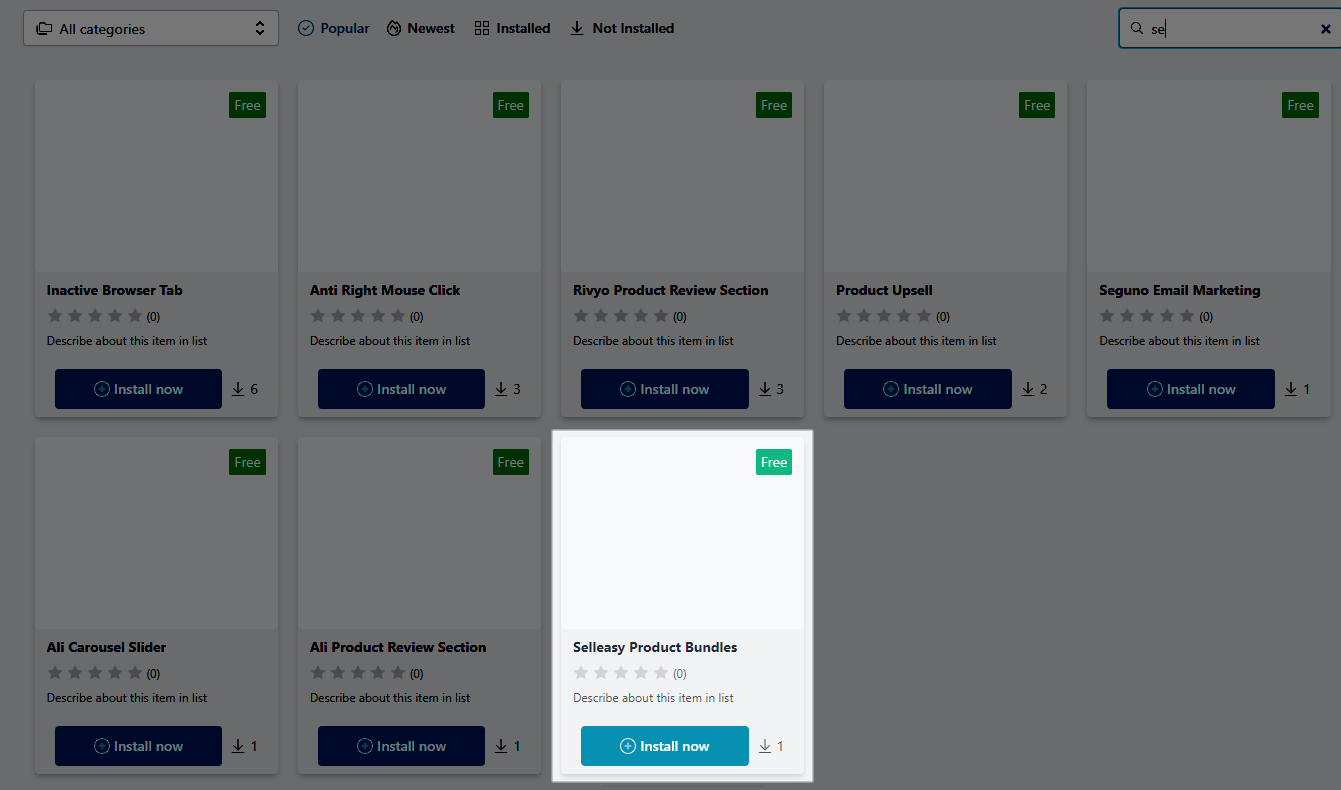 2. How to set the Selleasy Product Bundles extension?
Open ​​Selleasy app on your Shopify store
Click the Add Offer button > Select Upsell type > Click Set up offer button
After configuring the Offer request's options > hit the Save button
If you want the extension to be in the location that you can drag/drop it in the editor in EComposer. It could be modified under Setting > Edit Frequently Bought Together > Configure as screesnhot below > click Save.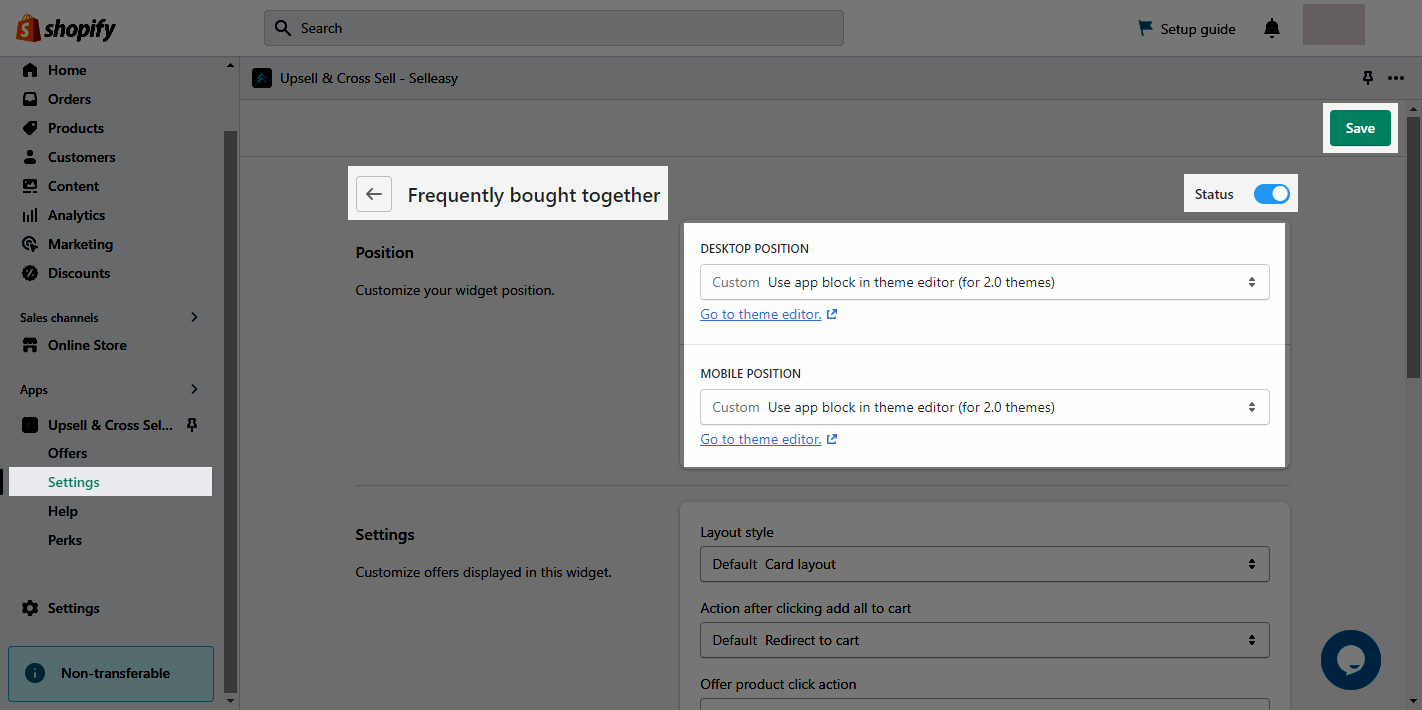 3. How to add the Selleasy Product Bundles extension into EComposer?
Note: Bundle Offer by Selleasy app just can be used inside product details to work and it only shows on the live view.