Hulk Volume Discounts
Offering customers some Quantity Discounts on the front end of product pages. This app allows you to reward your customers for buying in bulk by reducing the price of each good or a group of goods.
It can elevate your sales strategy with its enticing discount tables, creating urgency and boosting purchases. Setup is a breeze, and the sleek design seamlessly fits your store's look.
Notice: You can enable this feature to work on Products templates in the Ecomposer app
1. How to install the VolumeBoost ‑ Volume Discounts App?
1.1 Install its app from the App store
To use this extension, please install the VolumeBoost ‑ Volume Discounts app from your Shopify store first.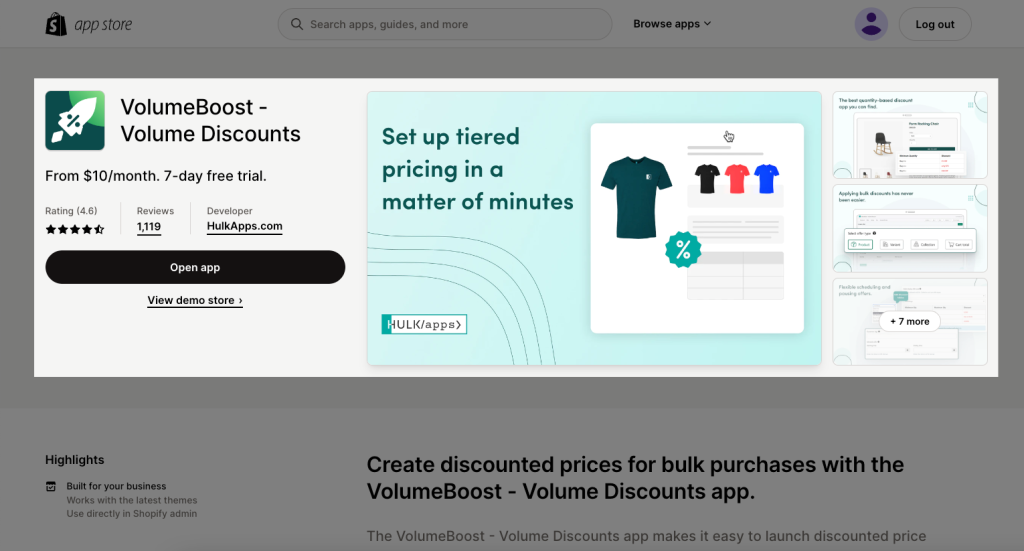 Enable the embed app block from Theme customization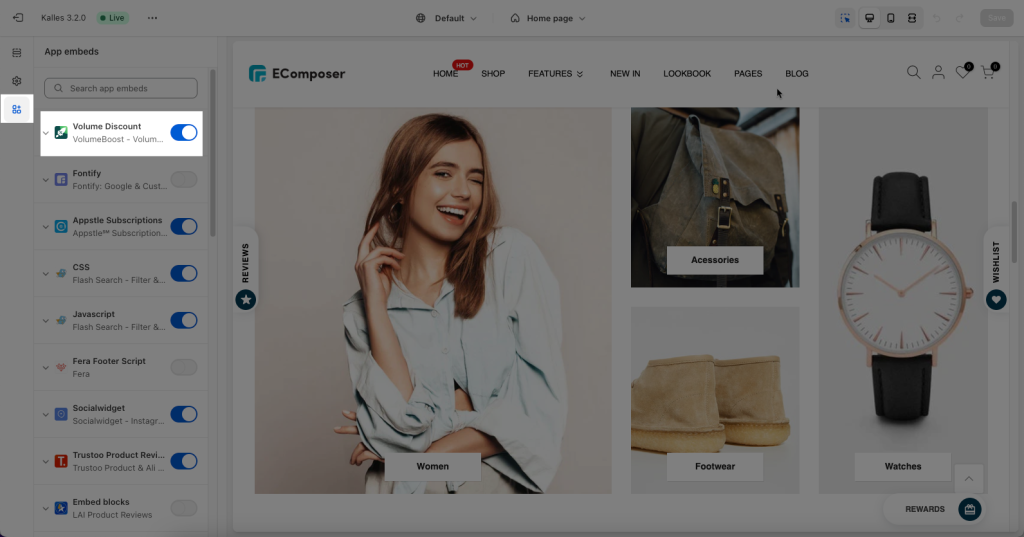 1.2 Setup an Offer inside the VolumeBoost ‑ Volume Discounts App's Dashboard
Add your first offer -> click Add new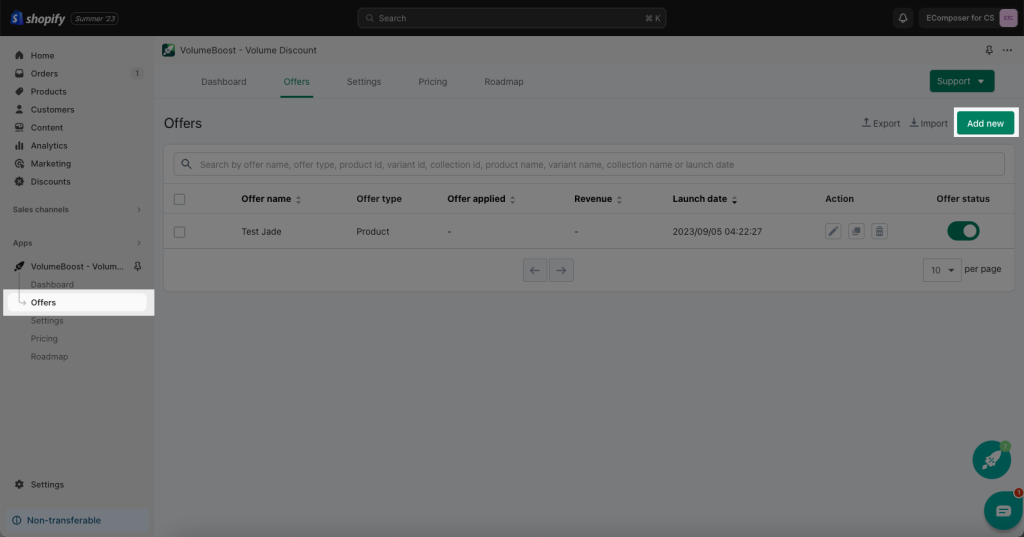 Place a name for your offer
Choose the offer type as Product because the Discount will be shown up on the product detail page
Select products: Select which products the offer will display
Select discount type: Choose if the price is reduced according to each item or all bulk items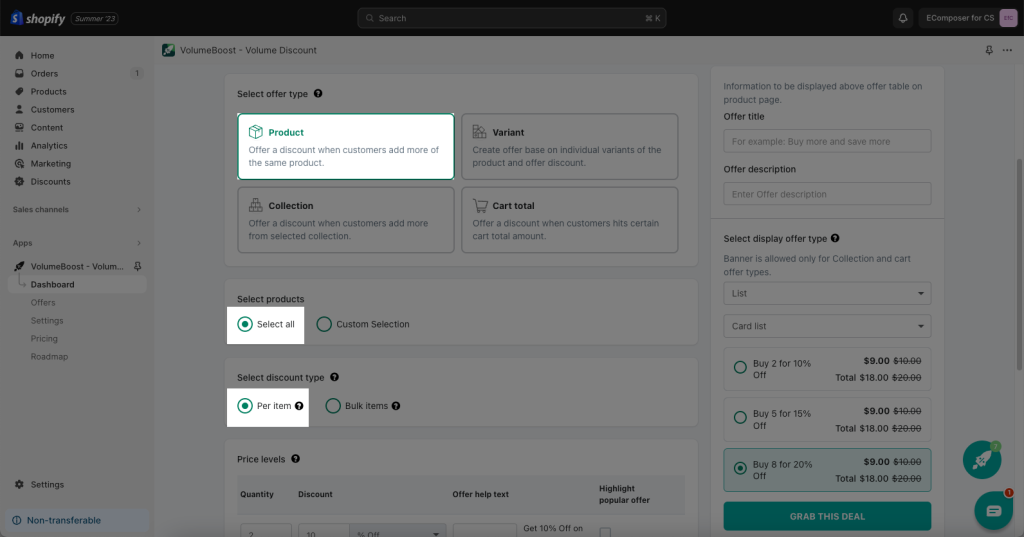 Price level: Set up the quantity levels of the offer and the price as you need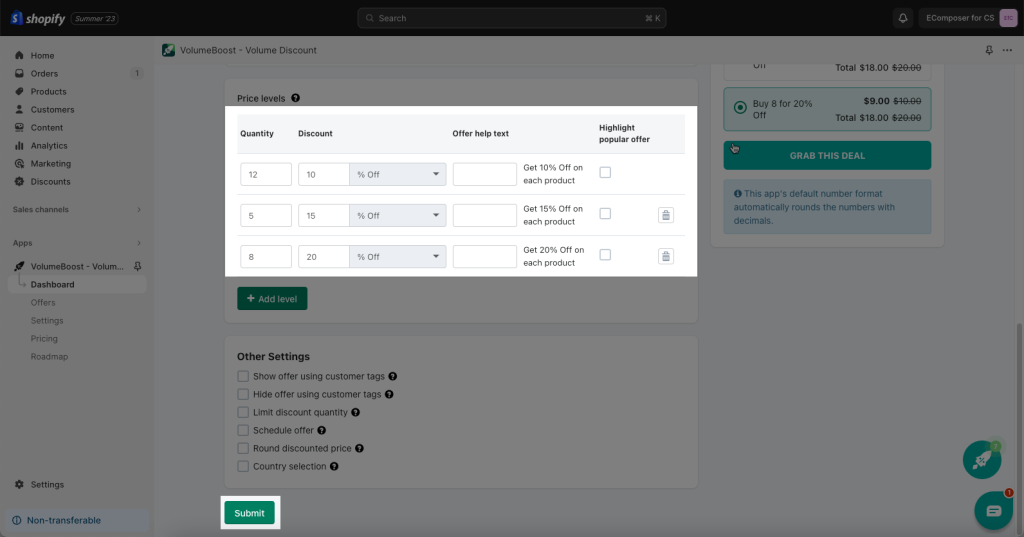 Don't forget to Enable your offer to make it be able to visible when on live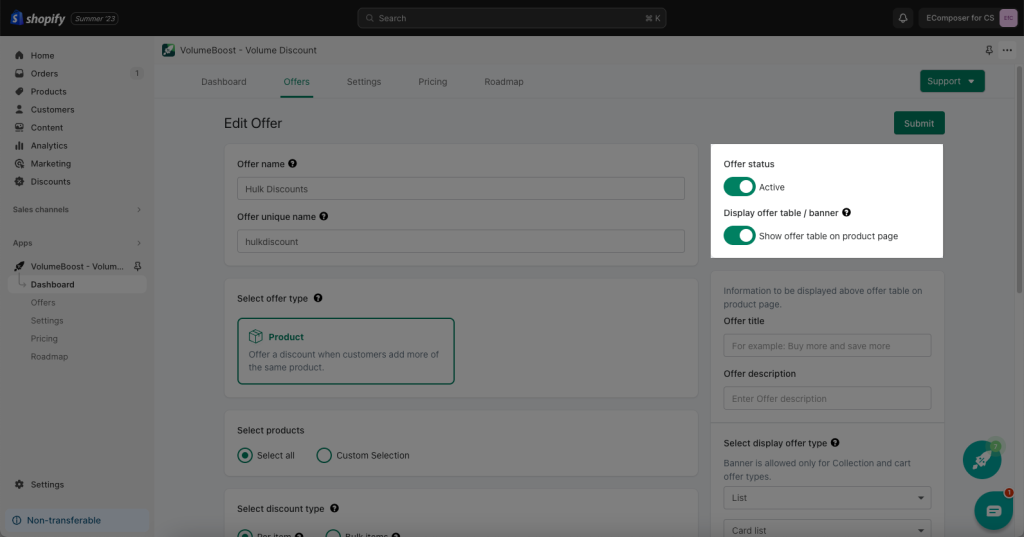 2. Install and use the extension
2.1 How to install the Hulk Volume Discounts extension?
Now you go back to the EComposer Editor to open the Extension popup, there are two options for you to open it such as:
Click on the Extension icon at the top left corner.
Under the Extension tab, click Add more.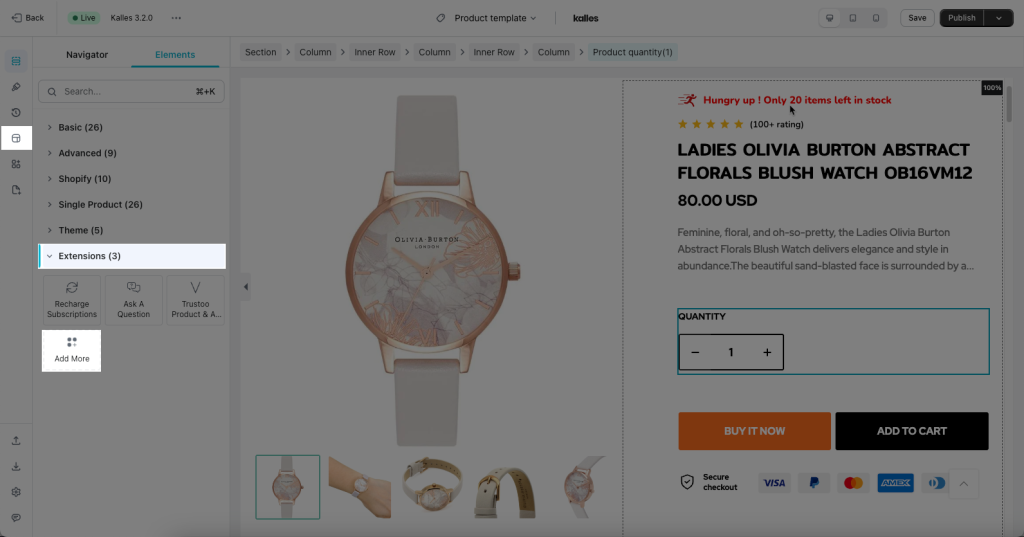 Now you can search the Hulk Volume Discounts
–> click on the "Install now" button to install it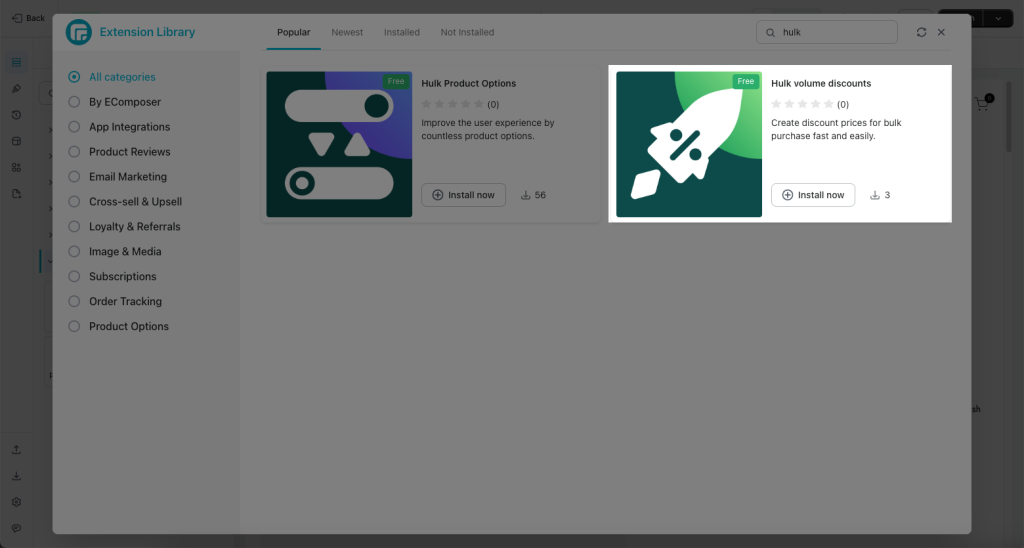 All you need to do is to drag & drop the extension into the position you want!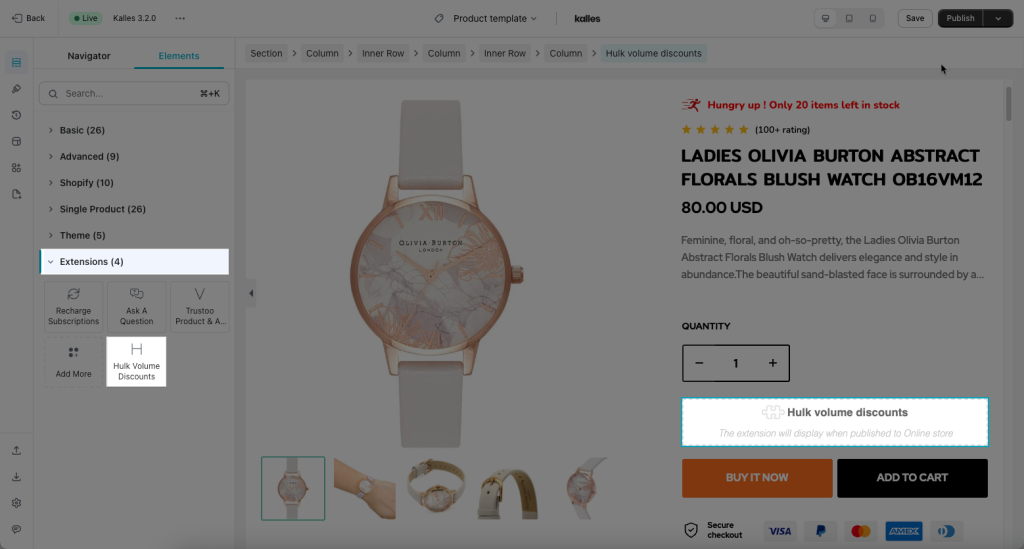 Result when on live: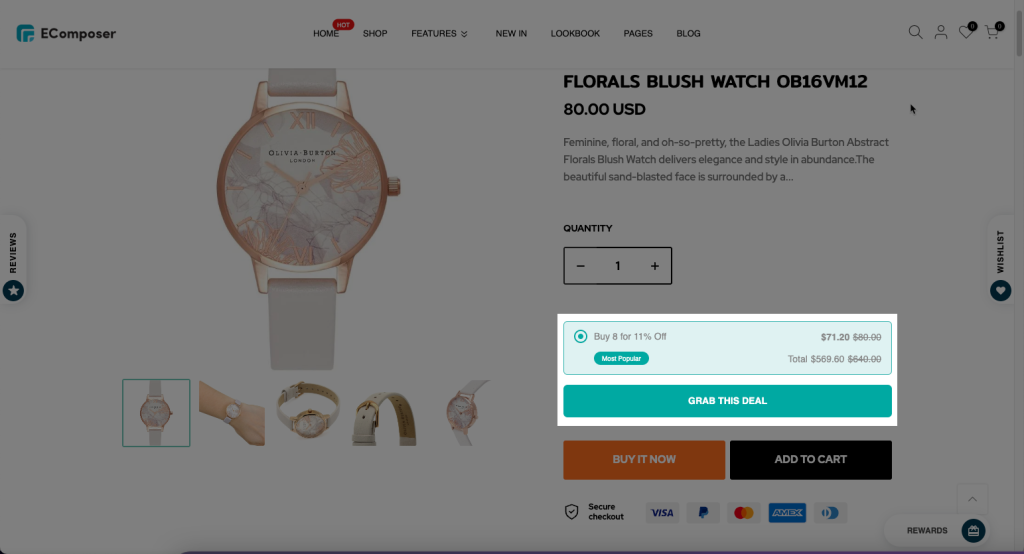 2.2 How to design this extension
Within the Ecomposer Editor -> navigate to Advanced tab you can adjust the spacing around the discount widget
Notice: If you want to change the colors, wordings, layout,.. of this widget, you must go to the VolumeBoost ‑ Volume Discounts app's settings