AfterShip Order Tracking
AfterShip offer customers live shipment updates via a branded order tracking page and automated notifications. Use the shipment analytics dashboard to monitor and analyze carrier transit times, on-time rates, and exceptions.
Key features:
Branded tracking pages with personalized product recommendations to boost sales.
Timely email and SMS notifications to reduce customer anxiety ​​and WISMO calls.
Centralized shipment dashboard to track shipment status and identify exceptions.
AI-powered estimated delivery dates to reassure anxious customers.
Built-in analytics to get insights into shipment status and on-time performance.
1. How to install AfterShip Order Tracking extension?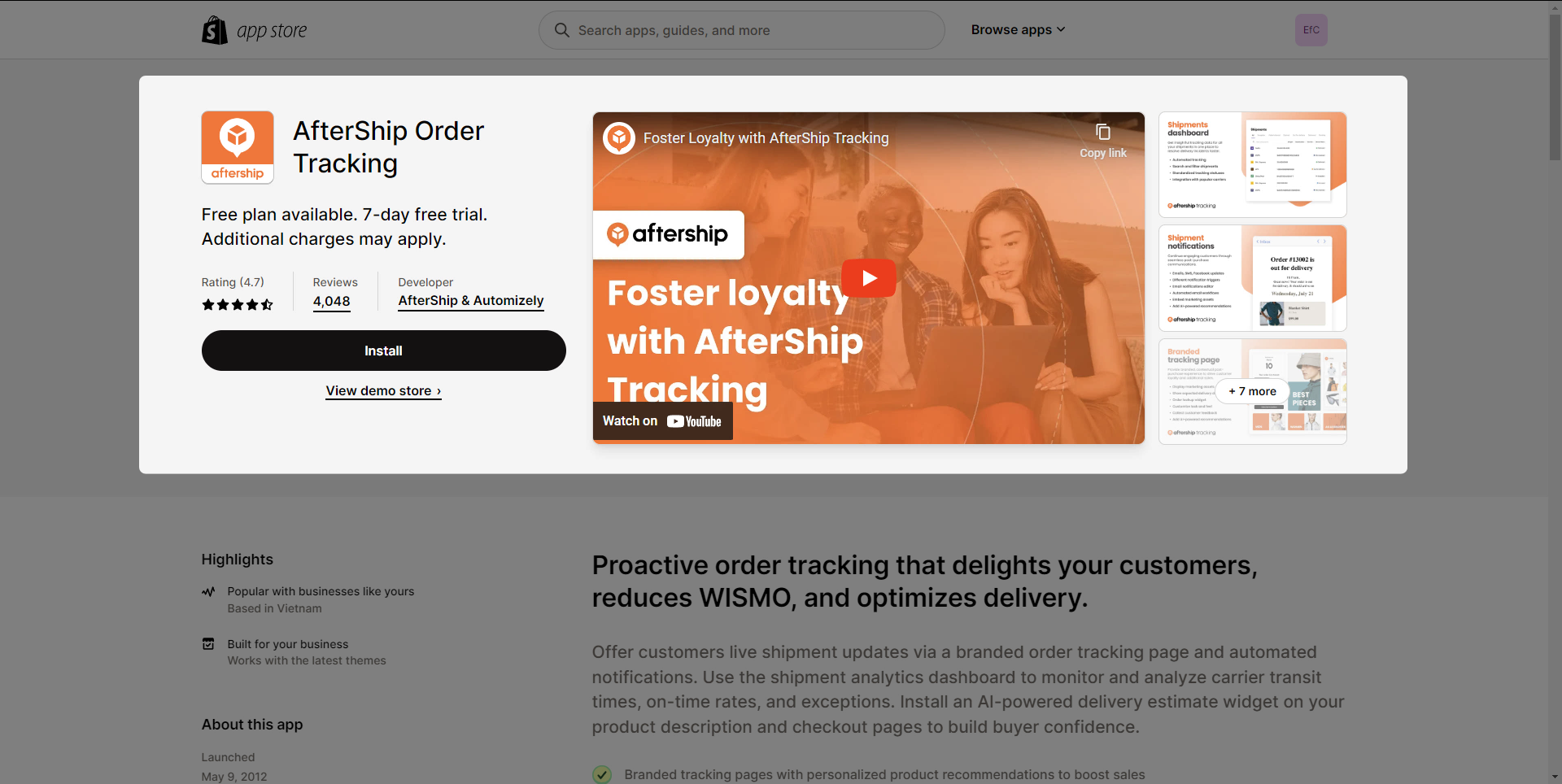 After downloading the app on Shopify, please go back to the extension in EComposer App to open the Extension popup, there are two options for you to open it such as: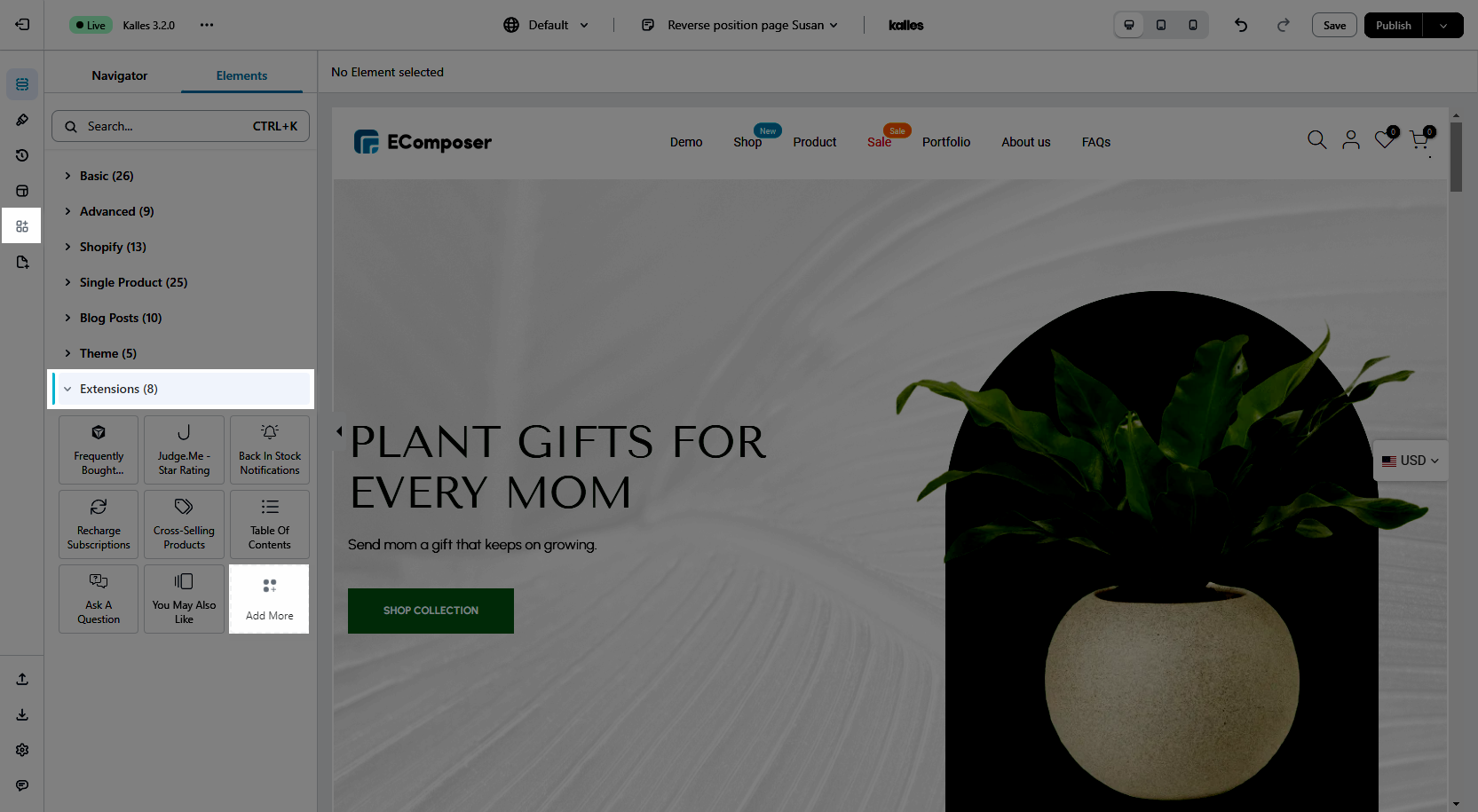 In the last stage that we have to do to complete all the adding steps, now you can search the AfterShip Order Tracking –> click on the "Install now" button to install it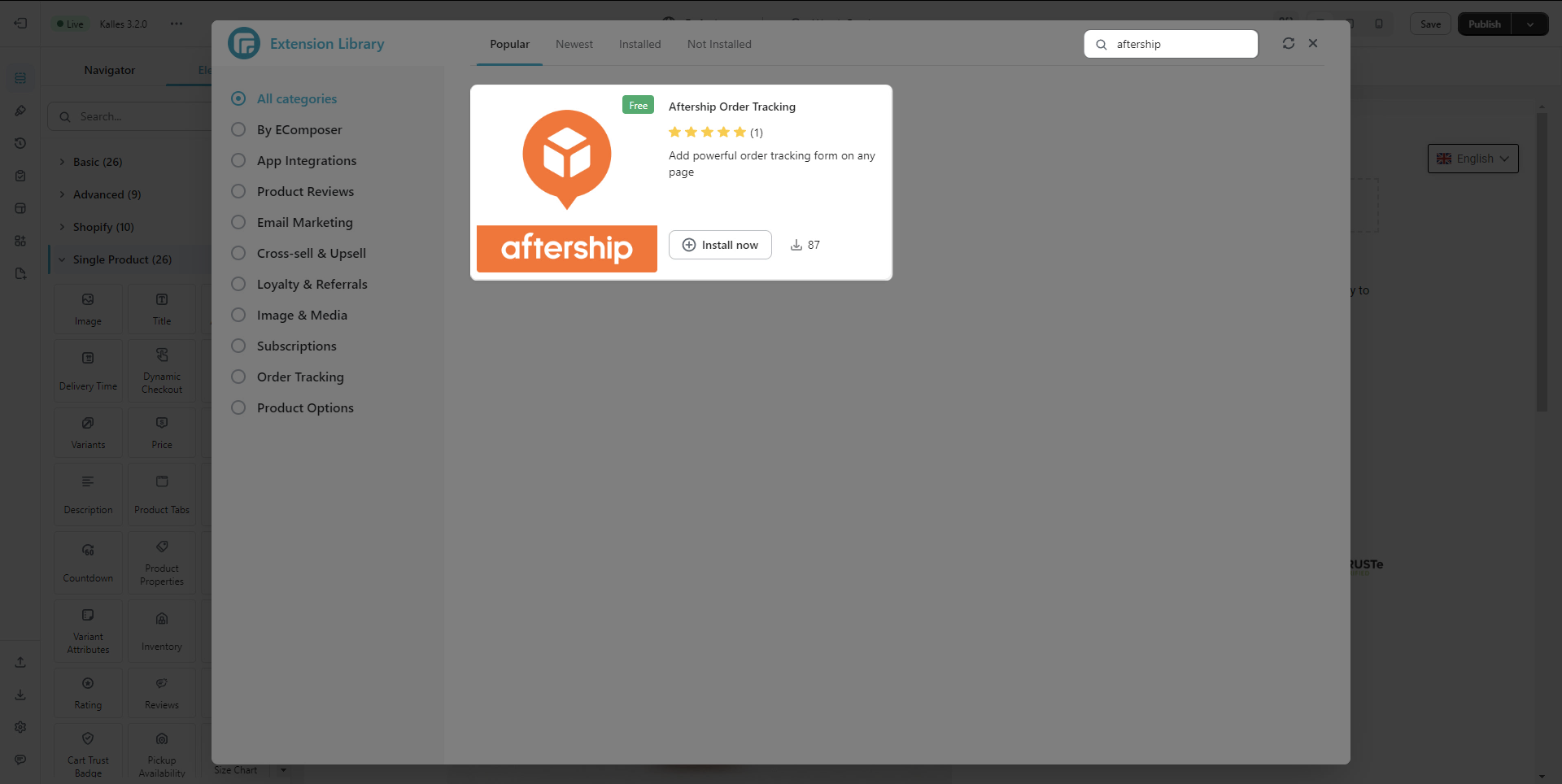 2. How to add AfterShip Order Tracking extension into EComposer?
All you need to do is to drag & drop the extension into the position you want! You can also do some configuration yourself like changing the text, selecting which type of lookup options the user can choose, etc…