SMSBump: SMS Marketing & Email
With SMSBump, you can seamlessly grow your SMS & email lists, recover abandoned carts, and send revenue-driving texts and emails that make your sales skyrocket.
In order to make it simpler for you to use the SMSBump: SMS Marketing & Email app on EComposer pages, we created this extension to integrate it with EComposer.
Key features:
Easily craft, personalize, and A/B test campaigns to text and email subscribers.
Build SMS flows powered by real-time events and custom conditions.
Create hyper-targeted segments to engage subscribers.
Flexible and transparent pay-as-you-grow SMS & email pricing plans.
1. How to install SMSBump: SMS Marketing & Email extension?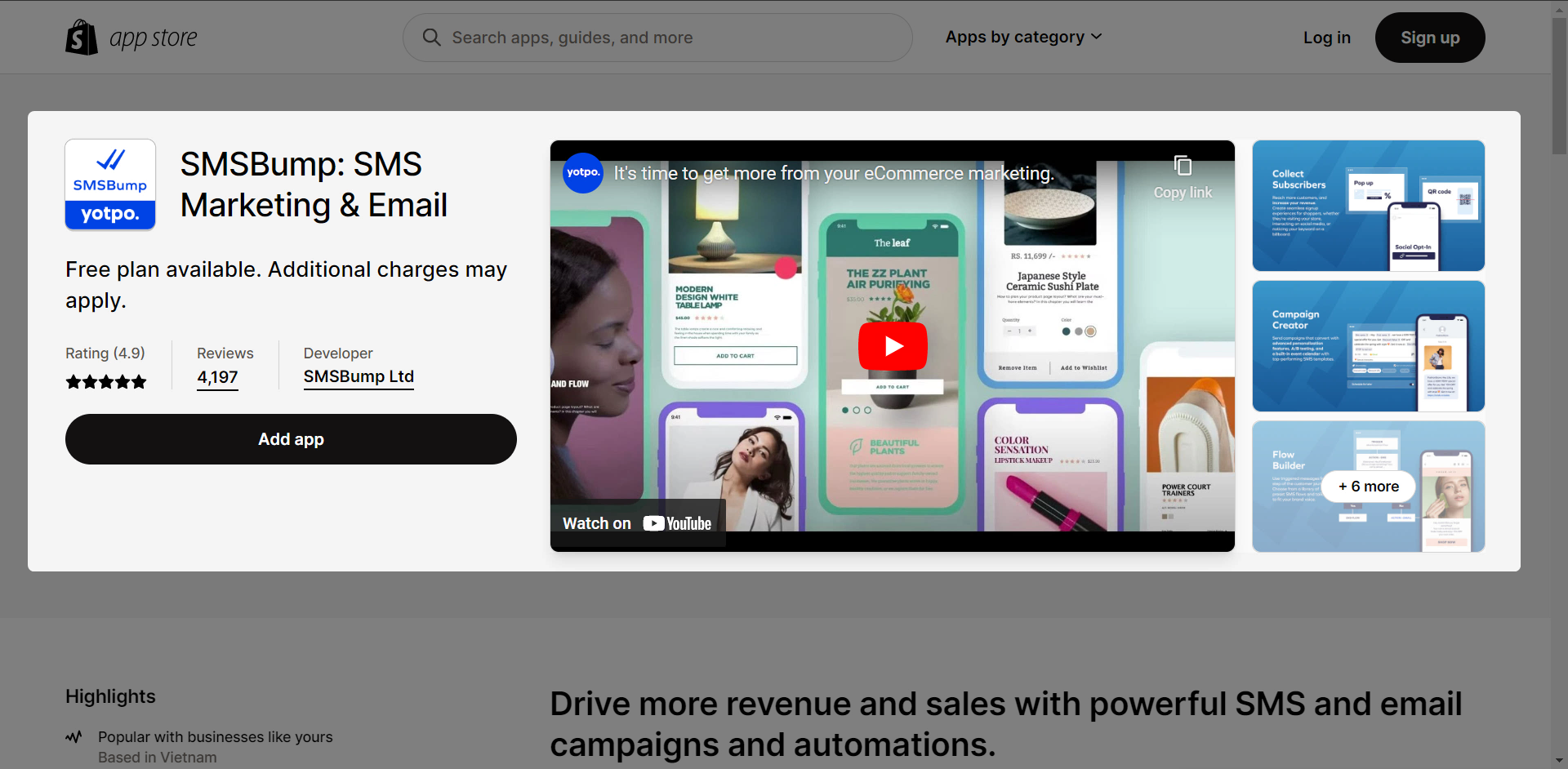 After adding the app on Shopify, please go back to the extension in EComposer App to open the Extension popup, there are two options for you to open it such as:
Click on the Extension icon at the top left corner.
Under the Extension tab, click Add more.
In the last stage that we have to do to complete all the adding steps, now you can search SMSBump: SMS Marketing & Email –> click on the "Install now" button to install it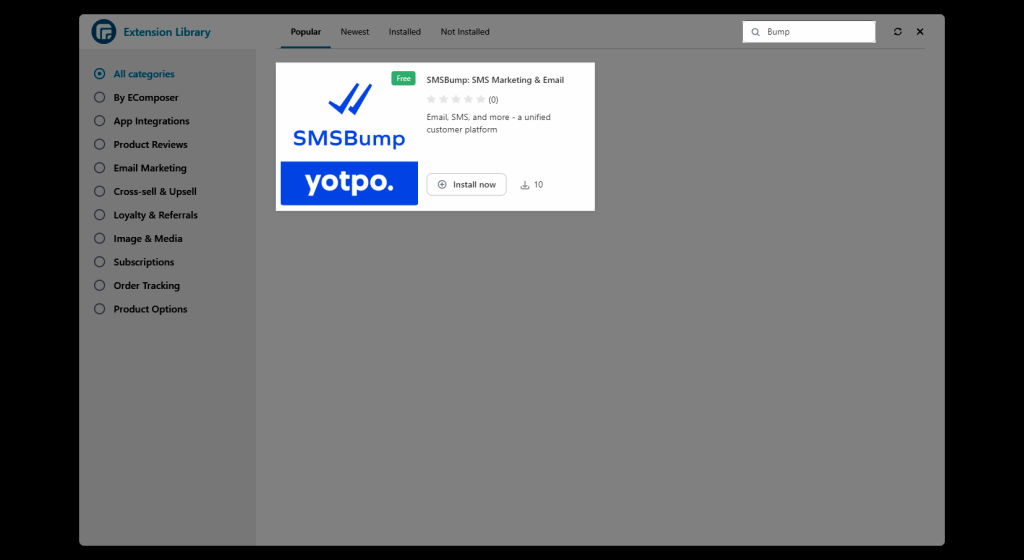 2. How to create and add the embed form with SMSBump: SMS Marketing & Email?
After you have installed the app, you may go to the dashboard of your Shopify store –> Sales Channel –> the SMSBump app. After this, you will be brought to the dashboard of the SMSBump: SMS Marketing & Email app.
Notice: This feature only work on the live page
When you are at the dashboard of that app, we need to click on the Subscribers tab
After this we need to click Show all tools to show the embed form option.
Once you're in the Form Editor you can customize the form to your liking. After saving the form you will have to copy the embedded code from Shopify Pages Please save the embed code so we can add it to the EComposer extension field.
Please check out the video below for visual guidance.