Fera Product Reviews App
Fera help empowers merchants to gather and display authentic customer reviews for their products. With Fera, you can easily collect and showcase valuable social proof to boost customer confidence and drive sales.
This app simplifies the process of gathering reviews by providing customizable review request emails and widgets. Encourage your customers to leave feedback by sending automated review requests after their purchase, prompting them to share their experiences and opinions about your products.
In order to make it simpler for you to use the Fera Product Reviews App on EComposer pages, we created this extension to integrate it with EComposer.
Notice:

On Product Page, Fera – Product Reviews App only works with these 3 extension:

Fera star ratings
Fera reviews widget
Fera review media(photos & videos).

For all the other pages, Fera – Product Reviews App only works with these 3 extension:

Fera all customer media
Fera all reviews
Fera overall rating
1. How to install Fera Product Reviews App extension?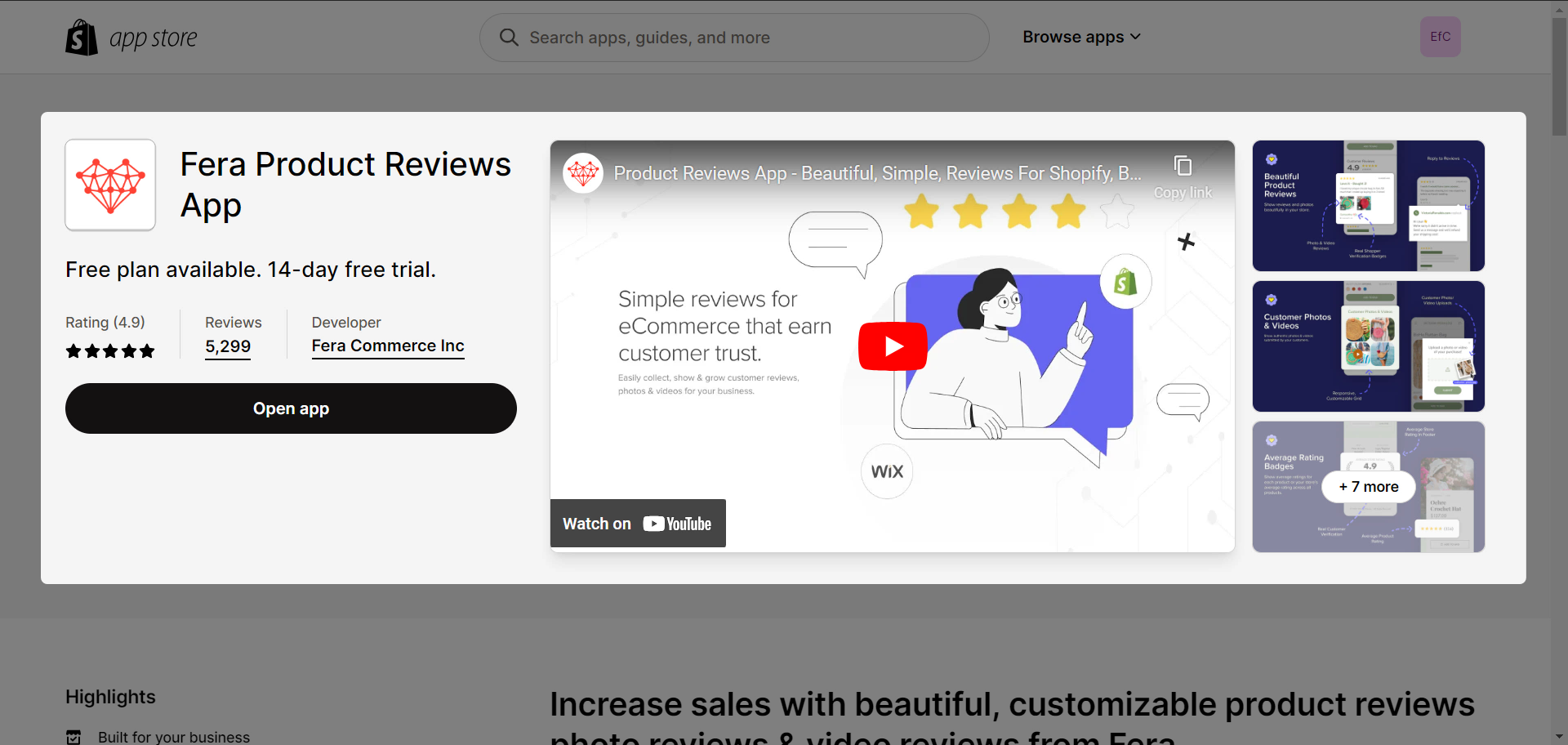 After downloading the app on Shopify, please go back to the extension in EComposer App to open the Extension popup, there are two options for you to open it such as: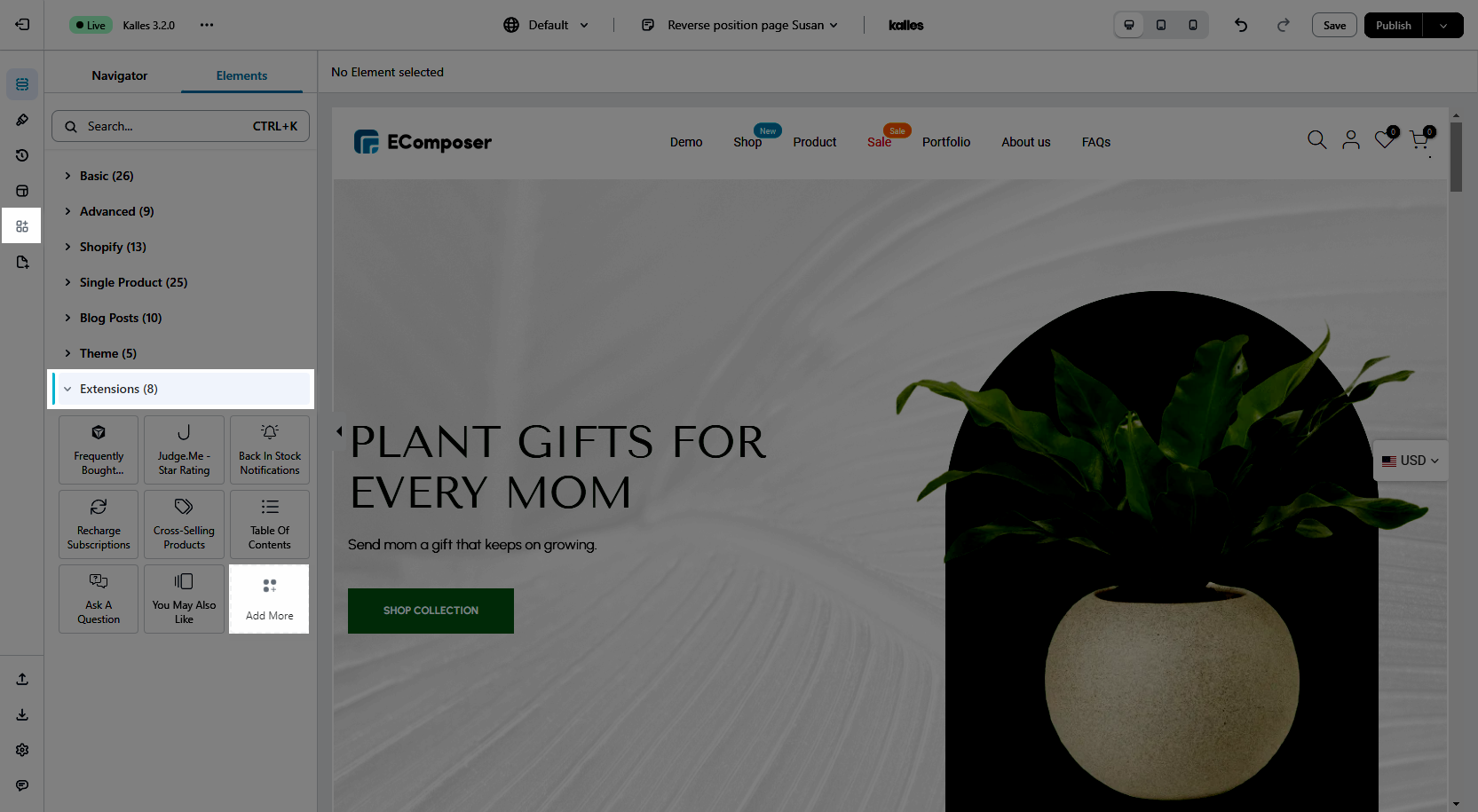 In the last stage that we have to do to complete all the adding steps, now you can search the Fera Product Reviews extension –> click on the "Install now" button to install it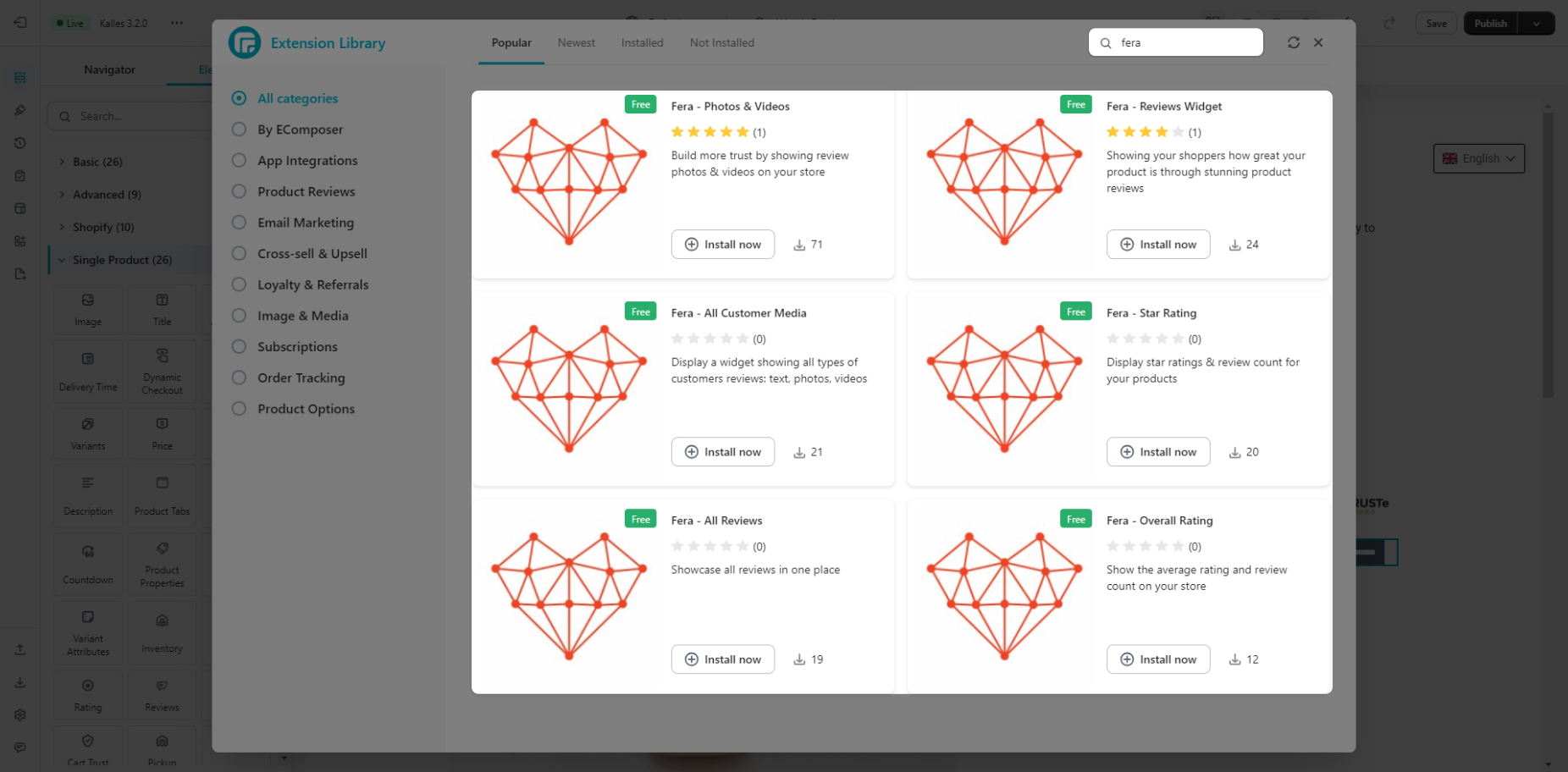 2. How to add Fera – Star Ratings/ Review Widget extension into EComposer?
Notice: This feature only work on the live page
First, you will go to Extension to find the Fera – Star Ratings/ Review Widget extension.
In the second step, you need to Drag and Drop the extension anywhere that you expect it to be.
You have to go to Save and Save & Publish it.
The last thing that you have to do is click on the "View" button on the page then you will see the review form, also the testing review that you made.
In the end, we can view our results from the instance that we created together for the product page.
The video below will guide you on adding the extensions to Homepage/Standard Pages/Blog/Article.
Notice: In order to show the Rating in other sections like Product Grid, Related Product,… Please contact us for help