Recharge Subscriptions
This extension will let your customers have more options to choose from before adding the product to their cart.
1. How to install the Recharge Subscriptions extension?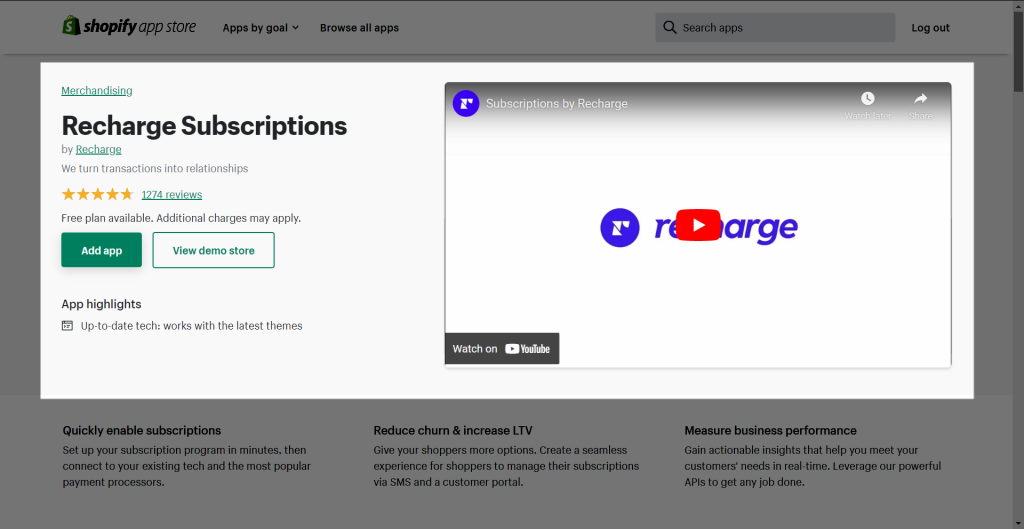 After downloading the app on Shopify, please go back to the extension in EComposer App to open the Extension popup, there are two options for you to open it such as:
Click on the Extension icon at the top left corner.
Under the Extension tab, click Add more.
In the last stage that we have to do to complete all the adding steps, now you can search the Recharge Subscriptions extension –> click on the "Install now" button to install it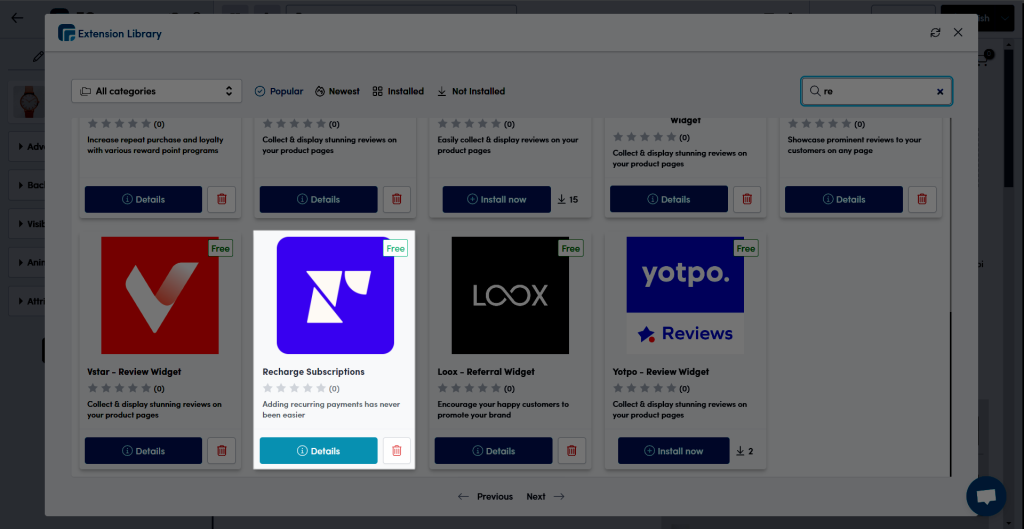 2. How to add the Recharge Subscriptions into EComposer App?
Notice:
● This feature only work on the live page.

● You need to create an options in Recharge Subscriptions and we will render it to EComposer.
You need to drag and drop the Element after installing the extension, then pick your desired product. The video below might help you have further information:
And here is the final result: