Transcy AI Language Translate
Transcy helps Shopify merchants translate their stores into multiple languages and convert currencies seamlessly while selling to various countries.
If you are using Transcy and want to translate all EComposer pages, this article guides you on how to make EComposer and Transcy work together. Very simple!
Integration case between Transcy and EComposer
Great news is that EComposer and Transcy can work together seamlessly. In other words, users just need to install both apps and configure Transcy as normally. EComposer page contents will be pushed to Shopify API translate resource and Transcy takes care of all translation from there.
How To Manage EComposer Translation With Transcy?
Thanks to the integration, it is so easy for user to manage your translated content of EComposer right in Transcy's dashboard. Here's how:
Step 1: Access to Transcy from the Shopify admin.
Step 2: Navigate to the submenu Translation > Translate & edit > Click on Manage Translation.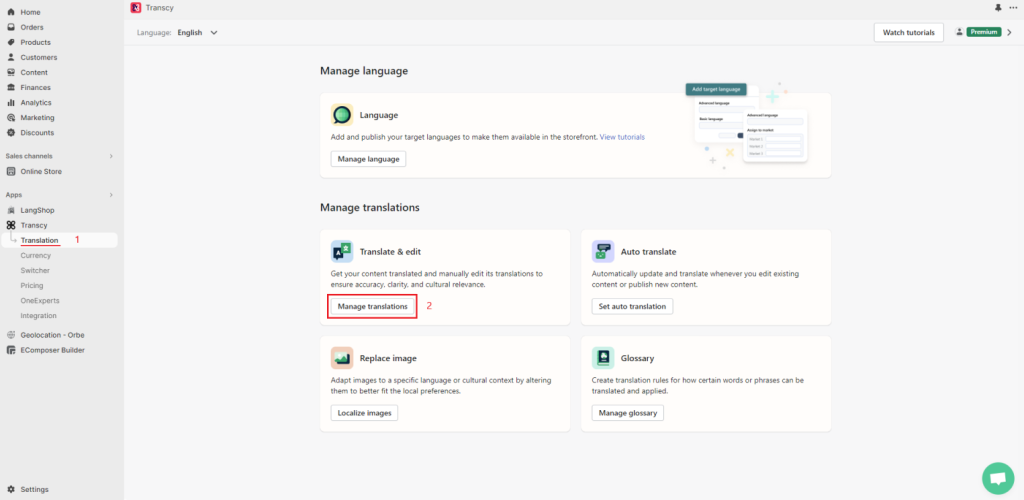 Step 3: Find Manual sync tab, choose resource Theme.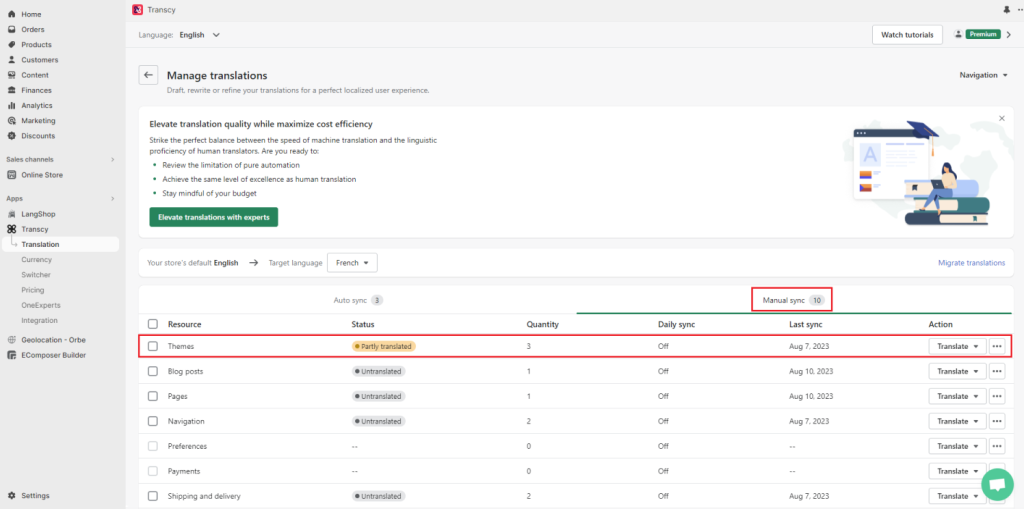 Step 4: Choose Theme content.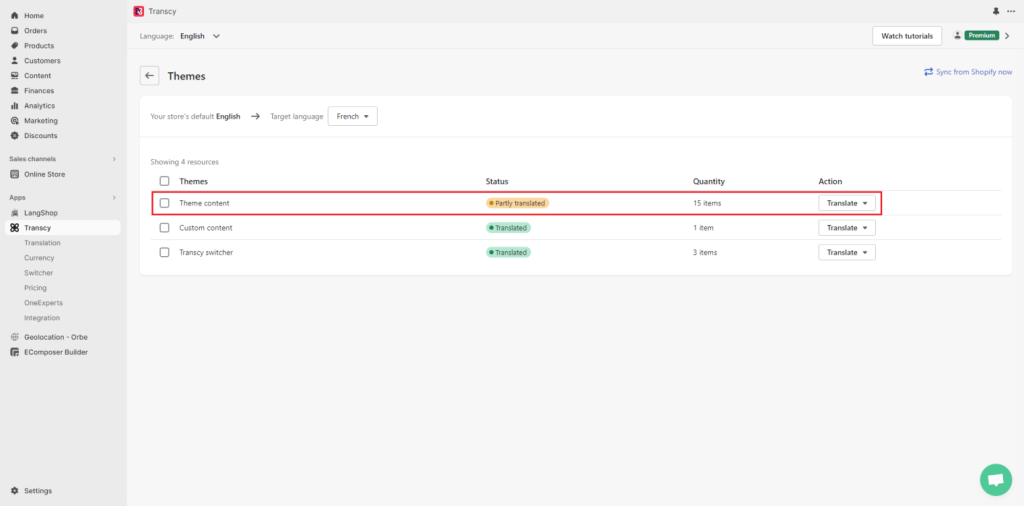 Step 5: Next, tap on Section.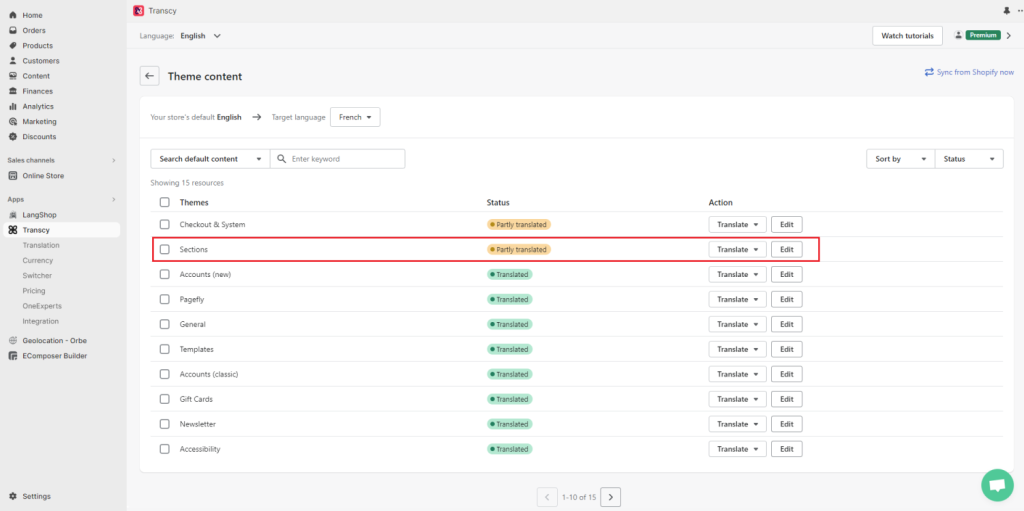 Step 6: Choose the theme content that starts with "ECom" to translate. And you're done!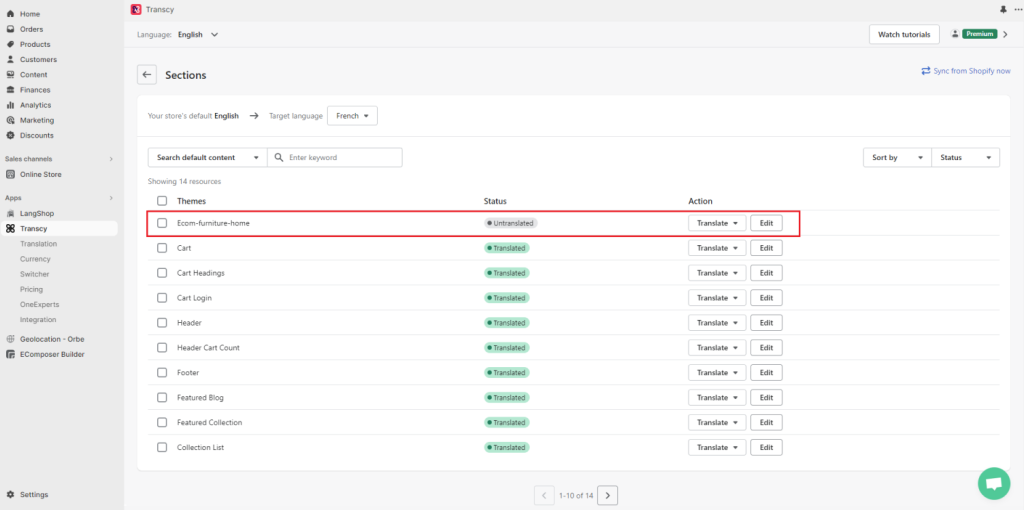 Wait! Please note that:
You can also use the Search feature to find item content of EComposer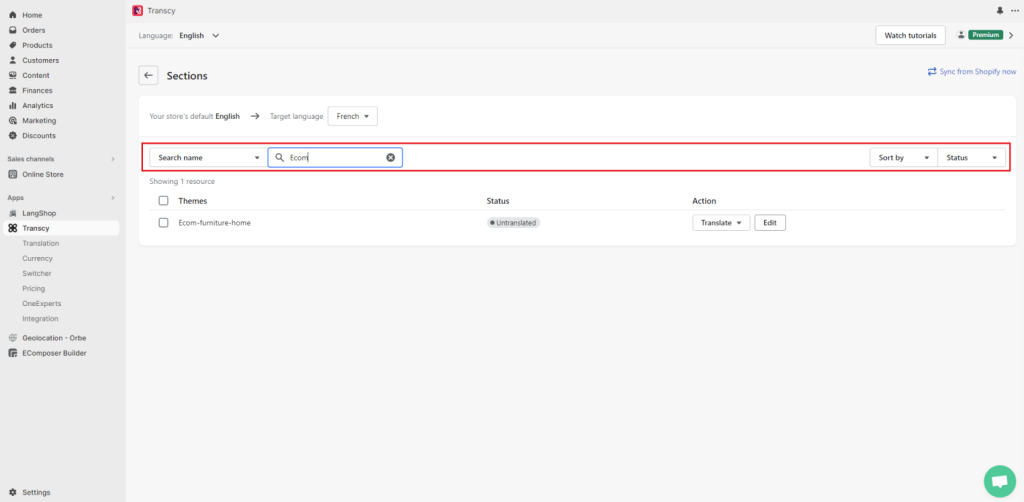 If you can't find item content that starts with ECom, you can click on Sync from Shopify now to update the newest content immediately.