Sticky Add To Cart
Sticky Add To Cart shows an elegant sticky bar at the bottom on product pages, so customers can always find it quickly and add the product to the cart whenever they want.
Also, merchants can control where your customers go after adding a product to their cart such as staying on the page to browse more, going to their cart or even going straight to checkout.
This extension is designed to boost your conversions and enhance the customer experience at the same time.
Note: When you install this extension, it just works on the Product Template of EComposer app and when you have an Add to cart button element on your page. That won't work on the Product Template of the Theme.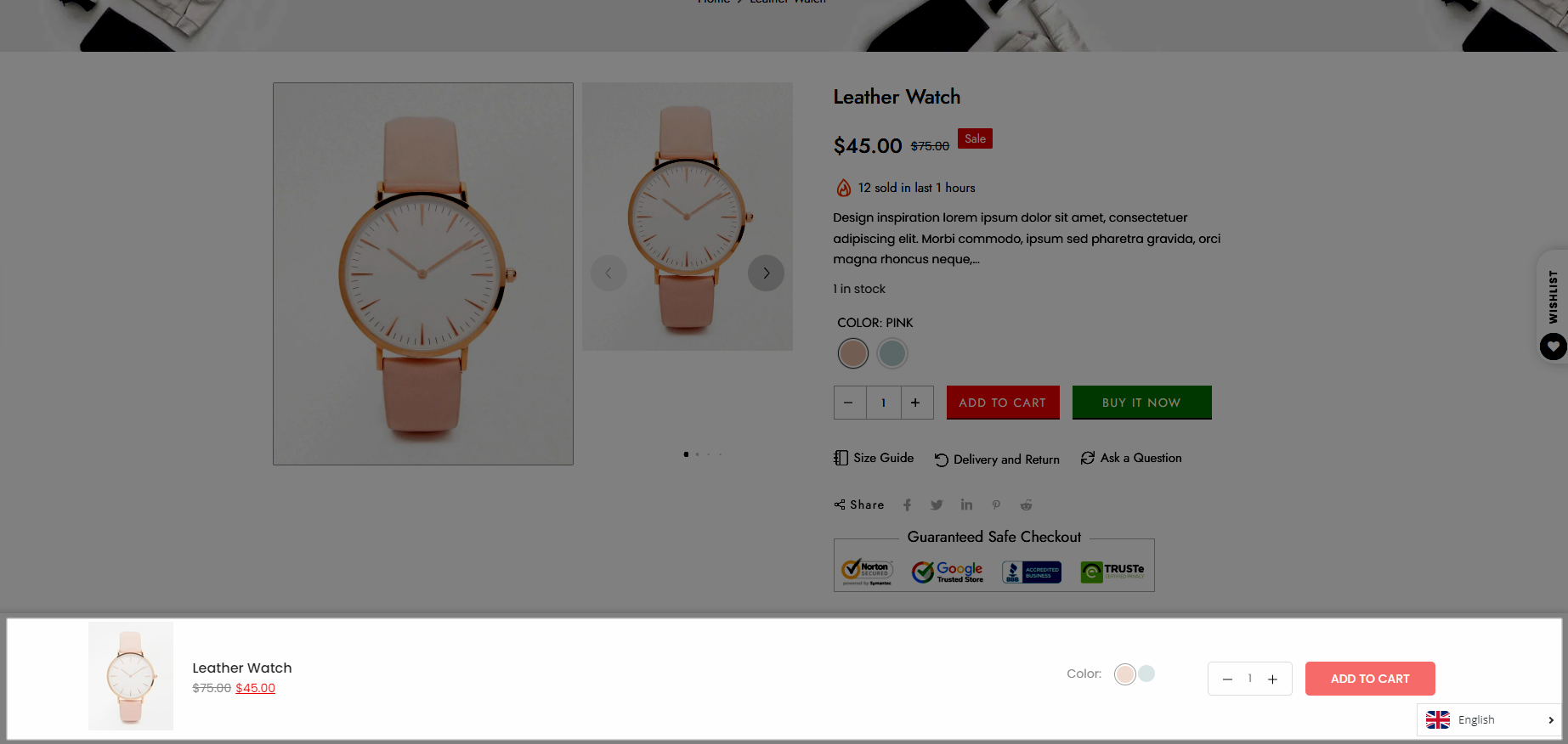 1. How to install the Sticky Add Cart extension?
To open the Extension popup, you have two ways:
Click on the Extension icon at the top left corner.
Under the Extension tab, click Add more.
Below is the way for installing the Sticky Add Cart extension: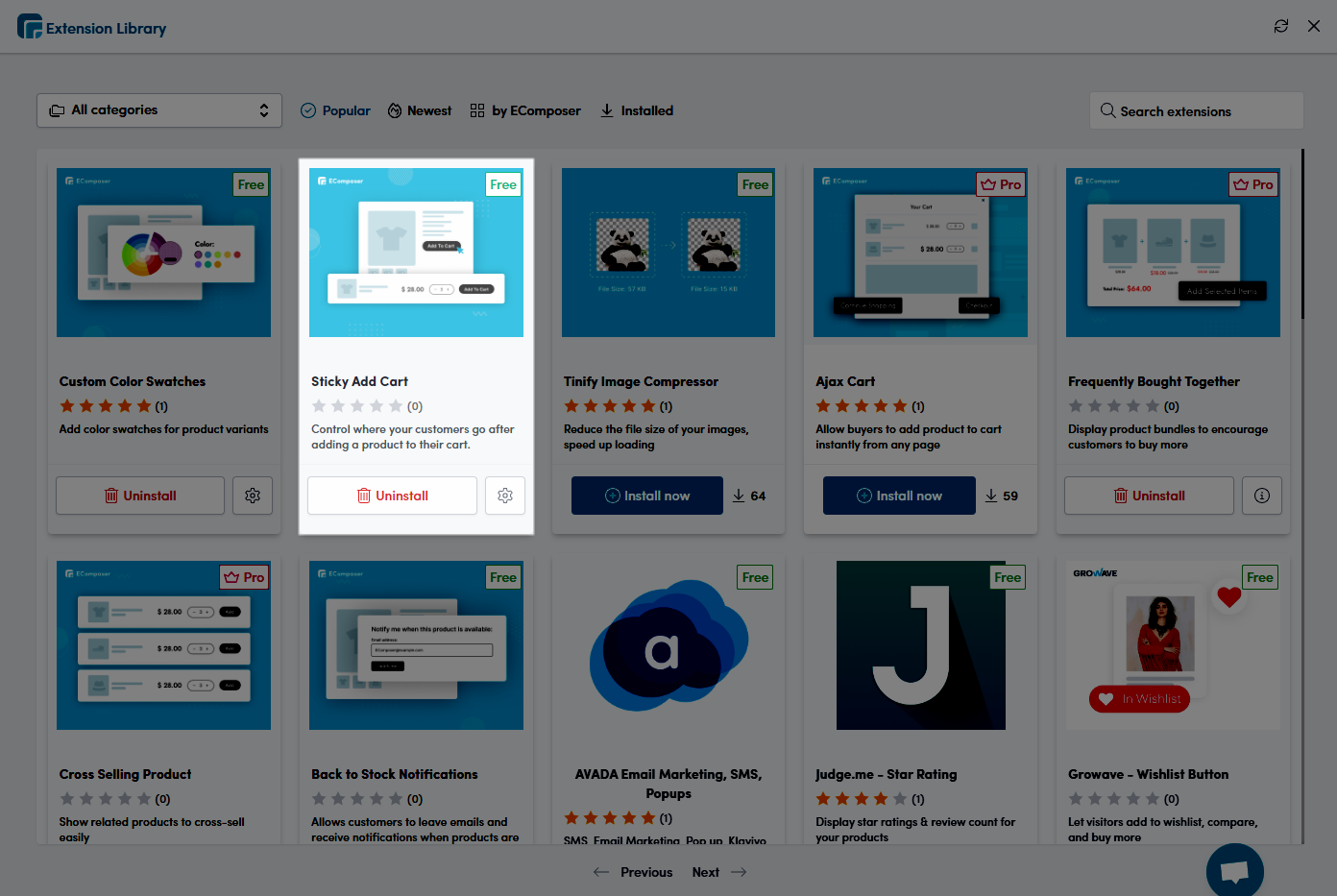 Note: When you finish installing the extension, it will automatically show when you publish.
2. How to set the Sticky Add Cart extension?
In the Setting option of this extension, we have:
Enable sticky cart: To let it be shown or not you can turn it on without uninstalling the extension.
Disable on Mobile: If for only Desktop but not showing on Mobile so you can come to this option.
Image size: we have many options such as Thumb, Default, Compact, and Medium for the size of the product image on the sticky cart bar.
Layout: Set the Simple option to show the main thing like the quantity or ATC button, and set Full swatch for showing all variants that you set for that product.
Then click the "Save" button to view it from the Live Page
And here let's see the last result of all stages to add the Sticky Add Cart extension
After setting all the stages for the extension, you can decide the action after adding the product to the cart by clicking on the Add to cart button:
Show cart popup
Reload page
Show a message
Redirect to cart page
Go to the checkout page
Go Special URL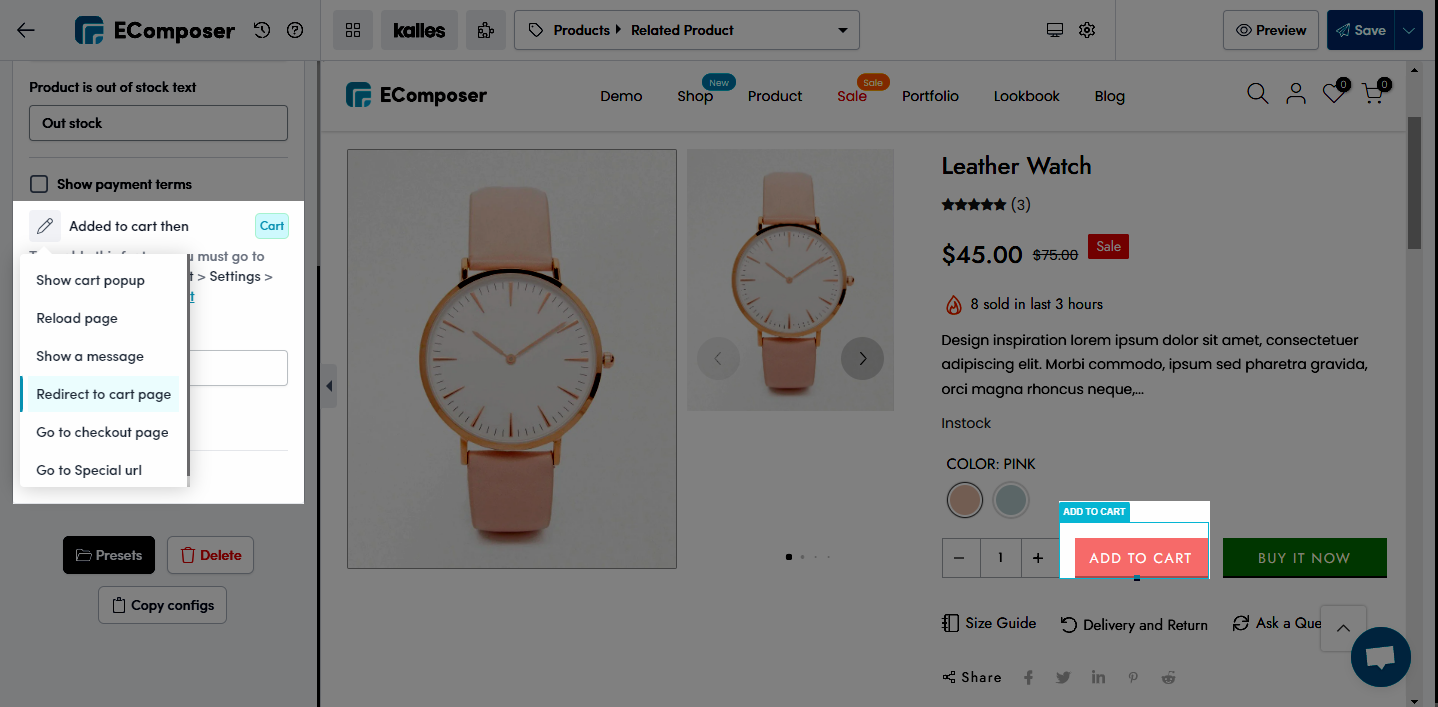 Here is the example as you can see in the video below: