Sales Notification
This extension allows you to display a notification that show recent sales popups to increase urgency and store trustworthy. Let's get started on how to install this Extension and customize it.
1. How to install/add the Sales Notifications extension?
First, we'll need to open the Extension popup, you have two ways:
Click on the Extension icon at the top left corner.
Under the Extension tab, click Add more.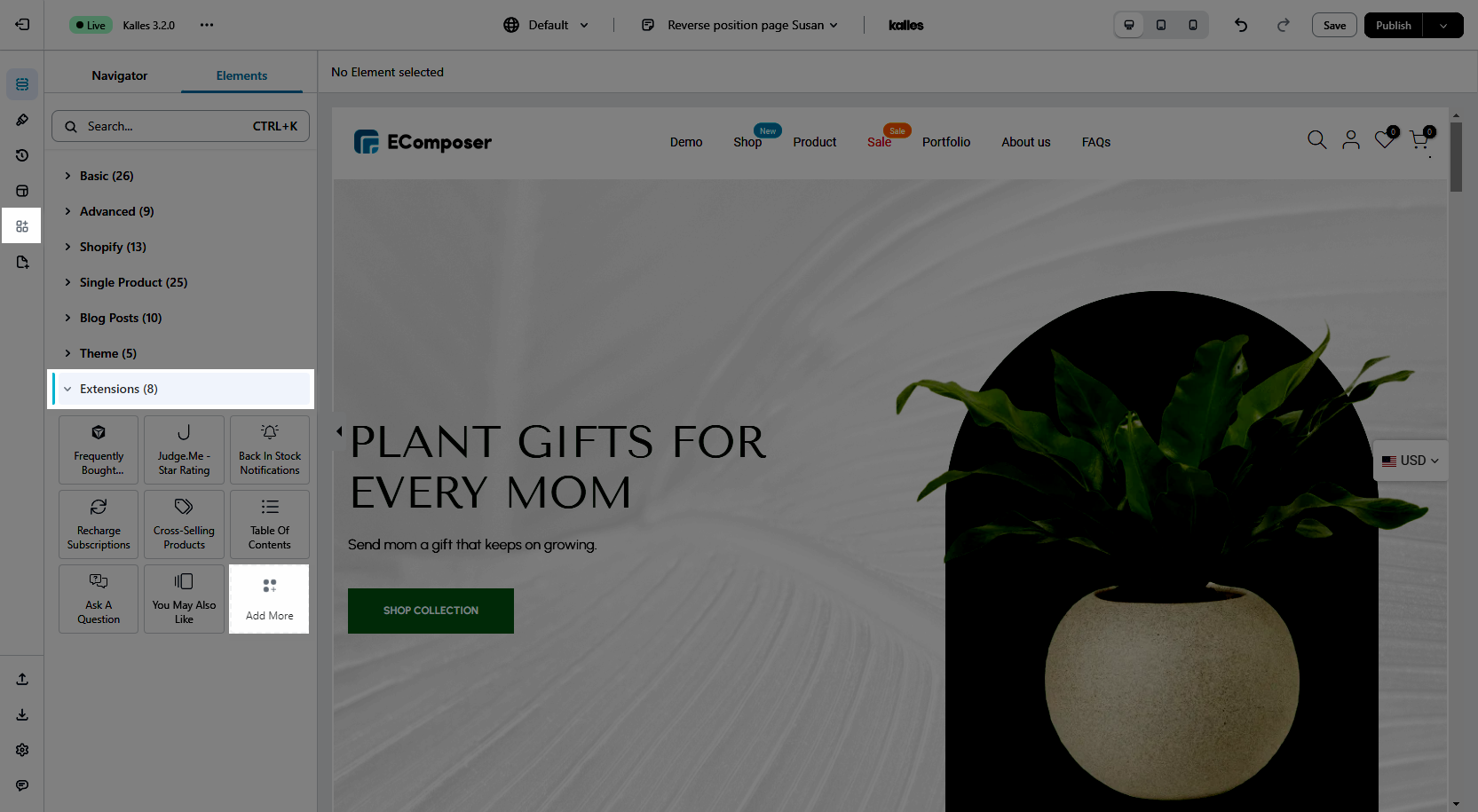 On the Extension popup, you can see the Sales Notifications extension, click Install now to install it right the way. After this is done, the extension should be up and running.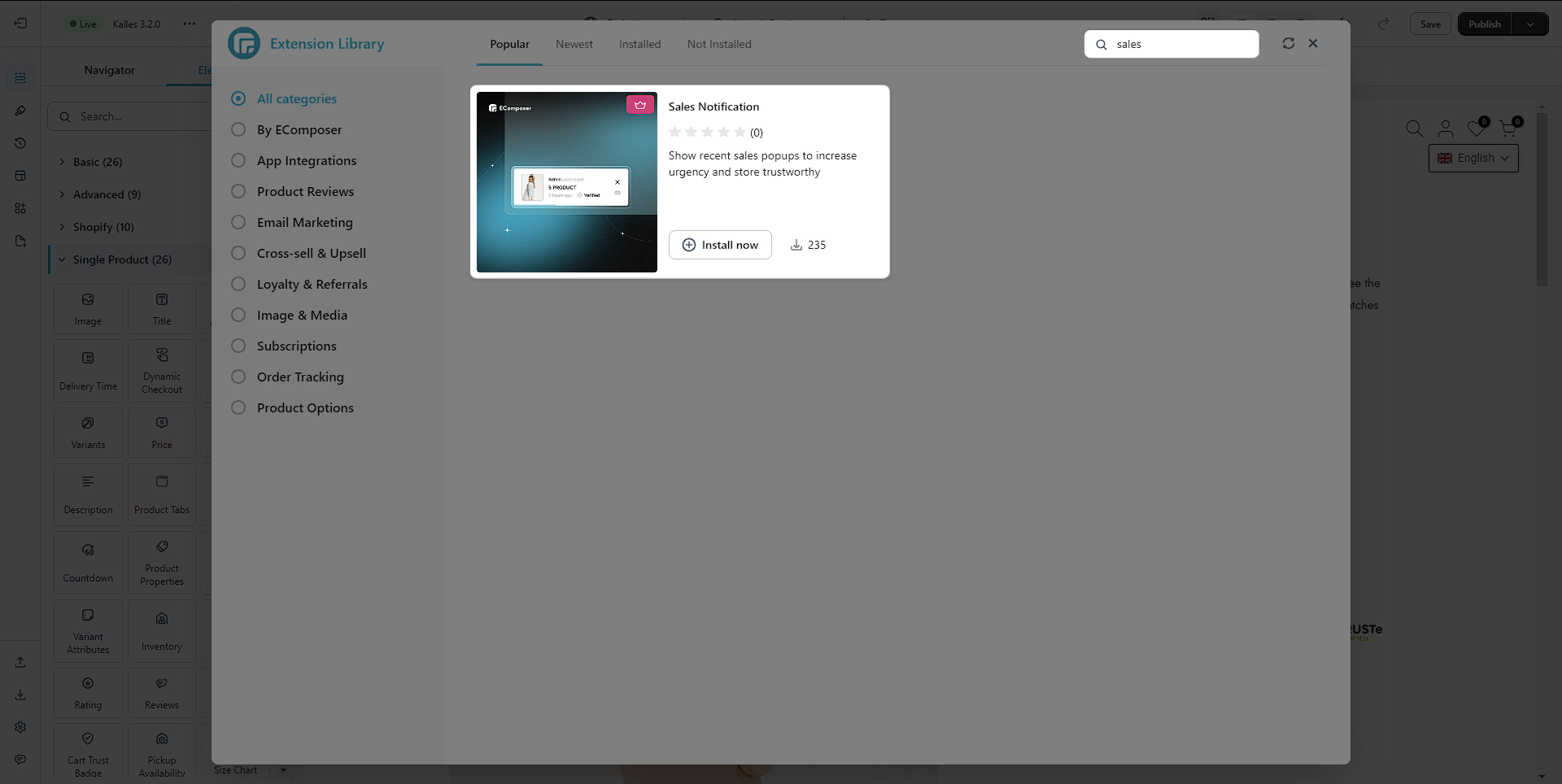 2. Features of the Sales Notifications extension on EComposer App
List of features:
Enable/Disable Sales Notification.
Enable/Disable Progress Bar.
Customizable positions, time display, delay time, show notification after and more.
Highly customizable text/icon and style of image.
Allow users to select how many products they want to show.
Desktop and Mobile optimized.
3 Animations to choose from for the notification.