Klaviyo Email Marketing & SMS
The app provides a comprehensive suite of features to create, automate, and personalize email and SMS campaigns. Merchants can easily design visually appealing emails using customizable templates and leverage advanced segmentation capabilities to target specific customer segments based on their behaviors, preferences, and purchase history.
In order to make it simpler for you to use the Klaviyo Email Marketing & SMS app on EComposer pages, we created this extension to integrate it with EComposer.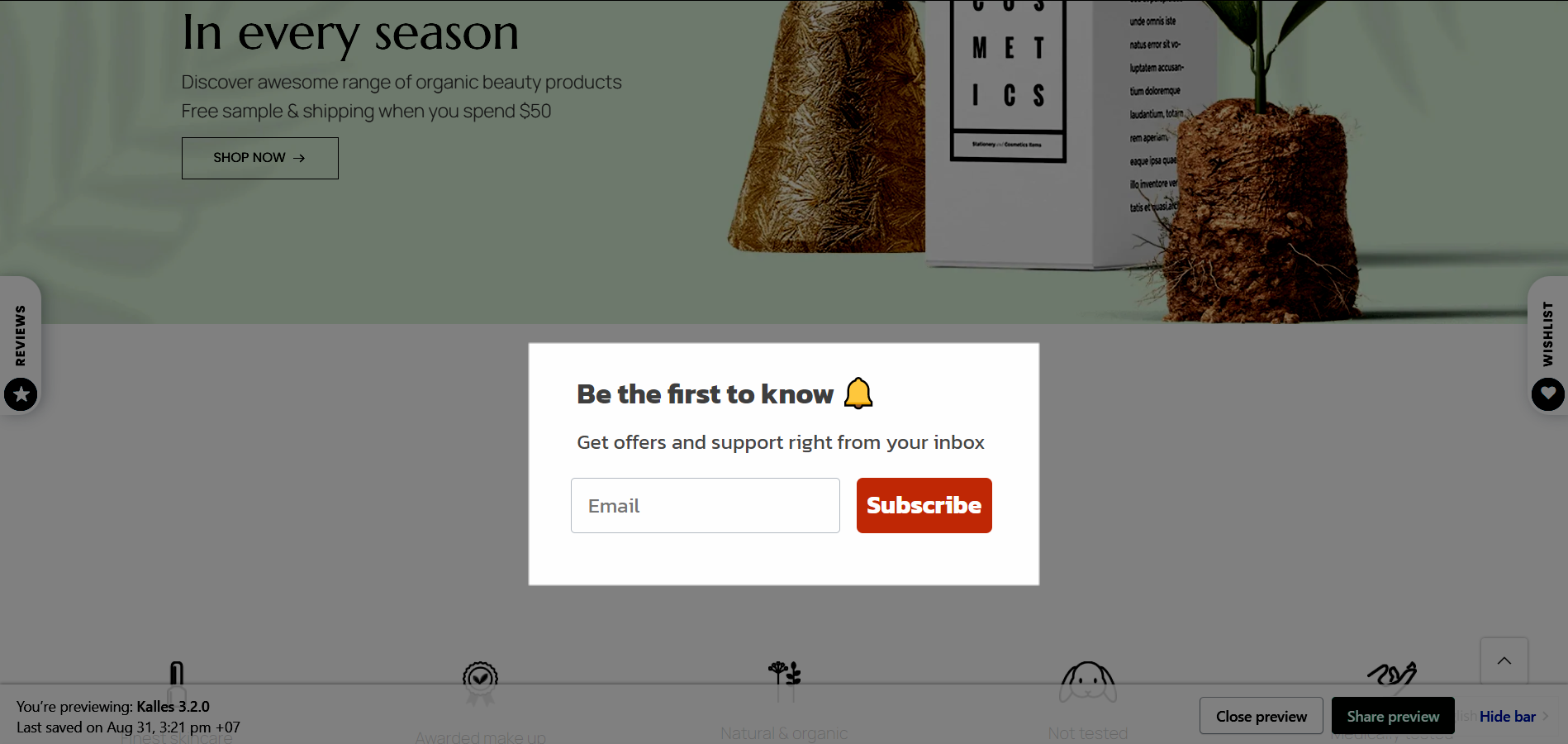 1. How to install Klaviyo Email Marketing & SMS extension?
To use this extension, please install the Klaviyo app from your Shopify store first.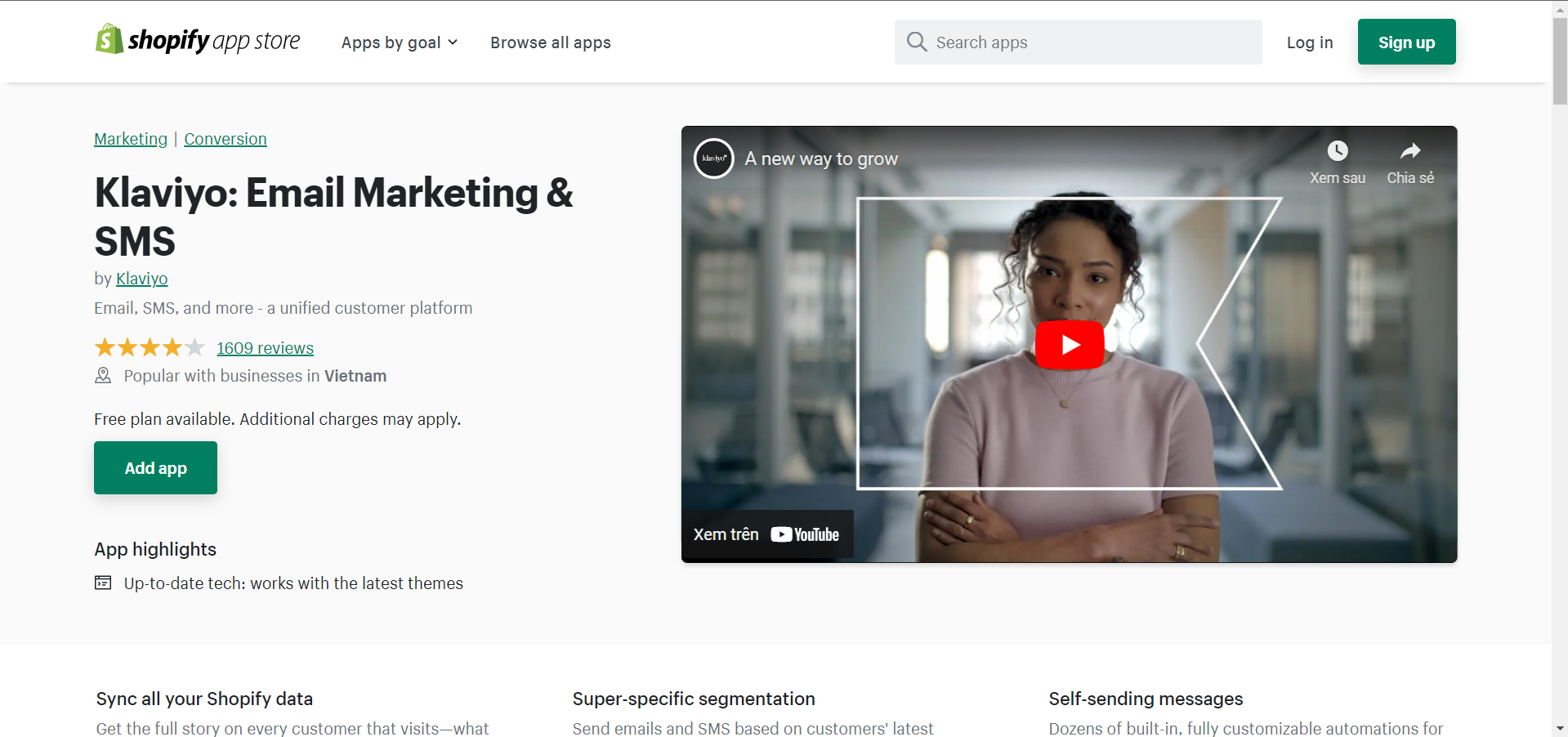 After adding the app on Shopify, please go back to the extension in EComposer App to open the Extension popup, there are two options for you to open it such as:
Click on the Extension icon at the top left corner.
Under the Extension tab, click Add more.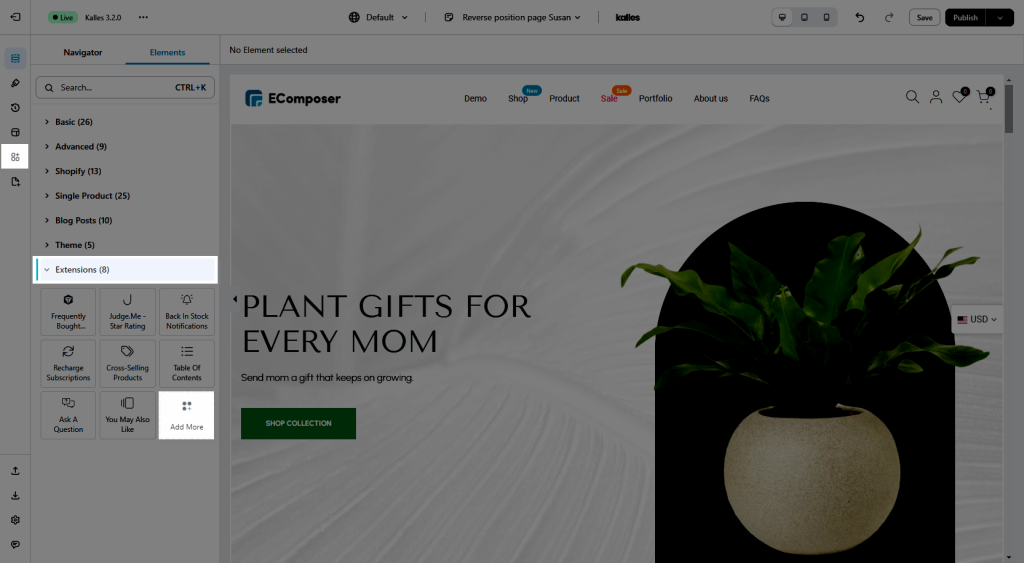 In the last stage that we have to do to complete all the adding steps, now you can search Klaviyo Email Marketing & SMS –> click on the "Install now" button to install it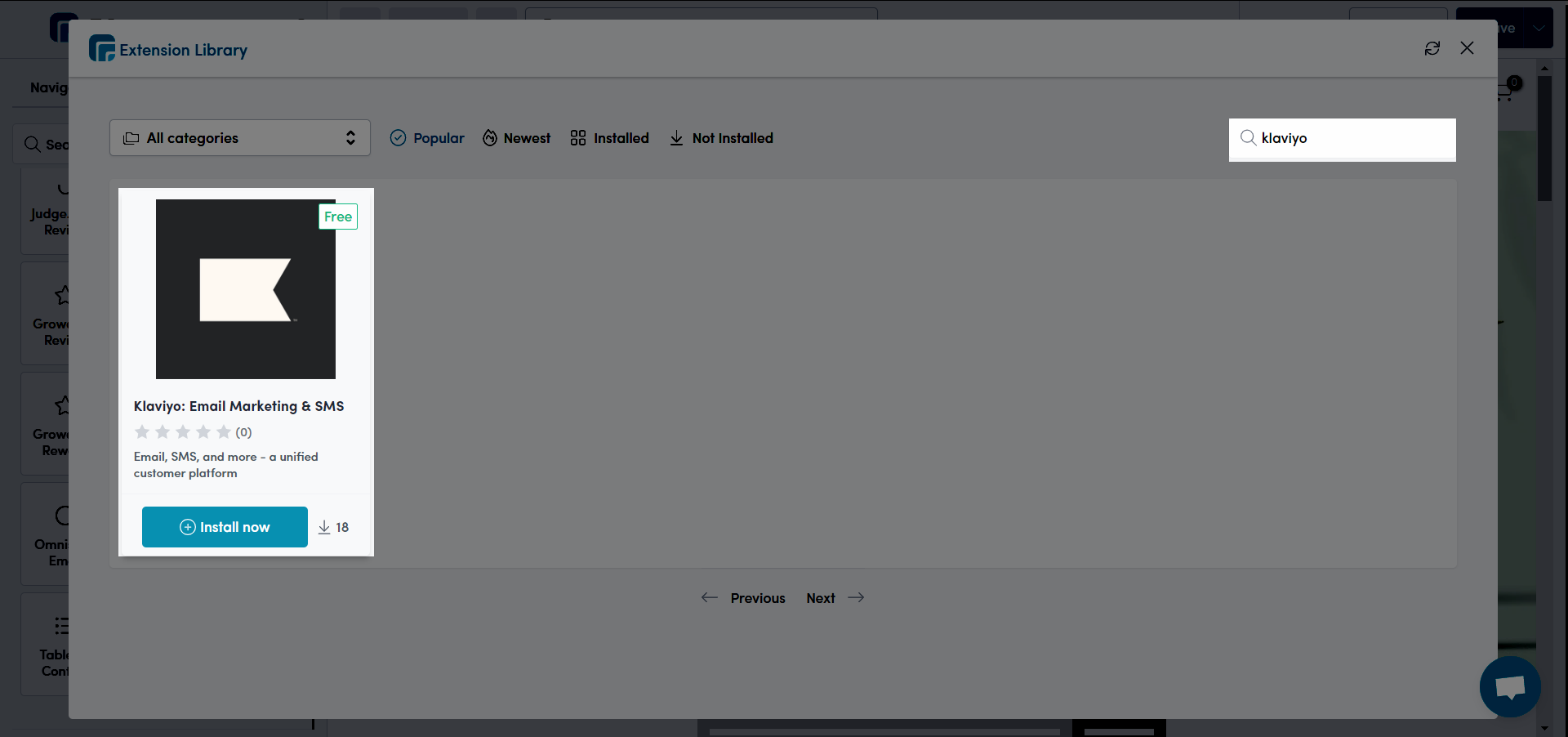 2. How to create the embed form with Klaviyo Email Marketing & SMS?
2.1. Create An Embed Form With The Klaviyo App
After you have installed the app, you may go to the dashboard of your Shopify store –> Apps –> the Klaviyo app. After this, you will be bring to the dashboard of the Klaviyo Email Marketing & SMS app.
When you are at the dashboard of that app, so you can go to Sigunup Forms –> Choose the Embed type
You can choose a form template or build it yourself. After that in the dropdown you need to choose the type of the form(Newsletter, SMS Subscribers or Preview list) then click Create form to start creating the form.
You can customize the form to your liking. You will have to copy the embedded code from Targetting and Behavior or after you've Publish your form a prompt will show up with the embed code. Please save the embed code so we can add it to EComposer later.
2.2. Adding the Klaviyo app to EComposer App
Congratulations! You've just finished creating an Embed form in the Klaviyo app, and now we will come to add the extension into the template that we are creating in EComposer App.
Notice: This feature only work on the live page
First, you will go to Extension to find the Klaviyo extension.
In the second step, you need to Drag and Drop the extension anywhere that you expect it to be.
Fill in the blank name is "Form embed code", the code that you copied from the creation in the Klaviyo app.
The last thing that you have to finish is going to Save and Save & Publish to view it on the live page.