LAI Product Review
LAI Product Review is one of the popular product review apps on the Shopify App Store. Reasons why merchants choose LAI over other product reviews apps:
Provide unique widget layouts and product reviews page to level up your store design
Consolidate social proof and UGC to help convert just-browsing wanderers into customers
Other great benefits you can get from installing LAI
From July 2022, the EComposer team has completed the integration of LAI Product Review into the EComposer application. Please follow the steps below to understand how to make LAI work on EComposer app.
Step 1: Install LAI Product Review app
You can go here in order to install the LAI Product Review app from your Shopify store first.

Step 2: Active LAI from EComposer
After downloading the app on Shopify, please go back to the EComposer's editor, click Setting > App Setting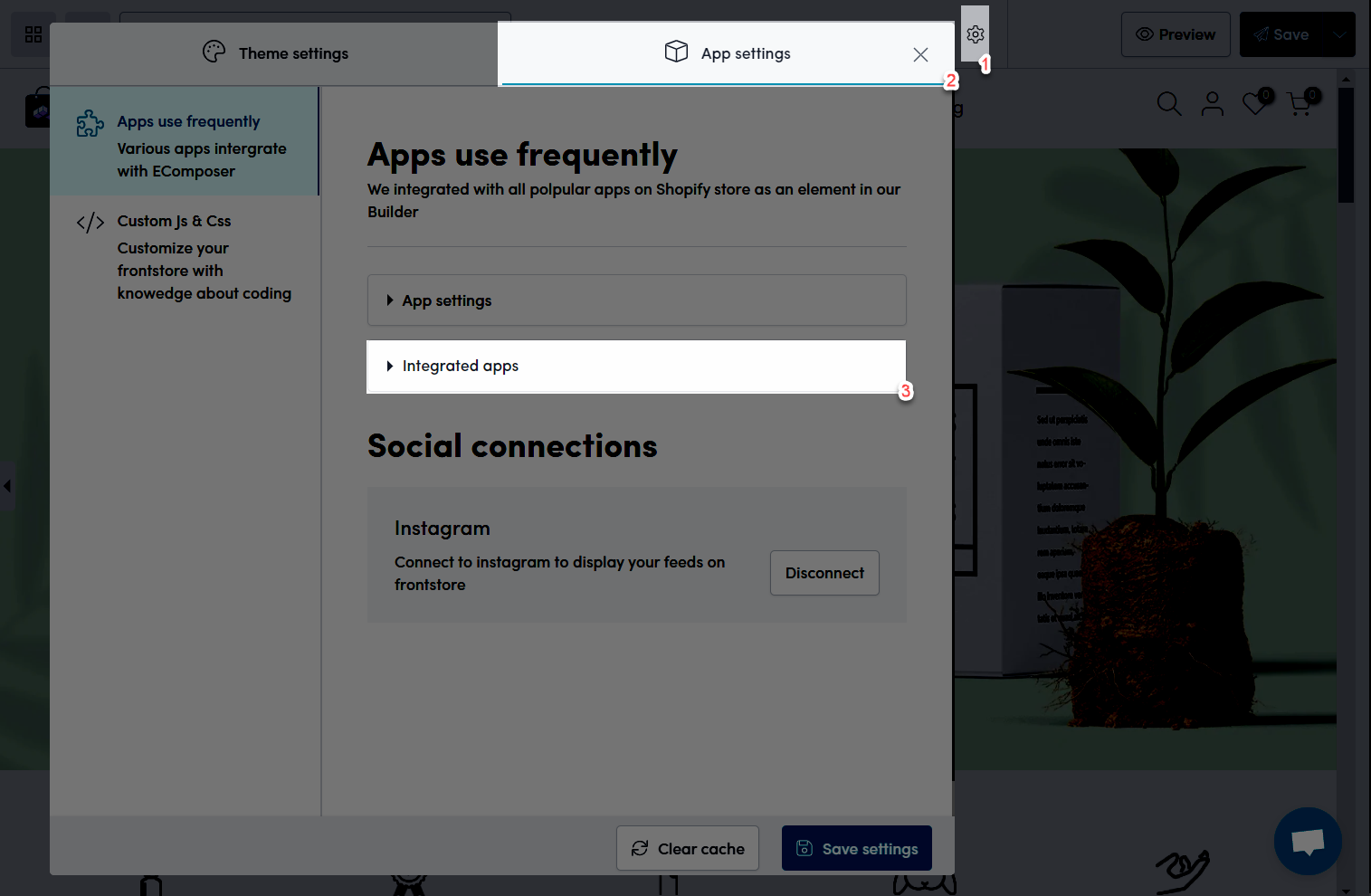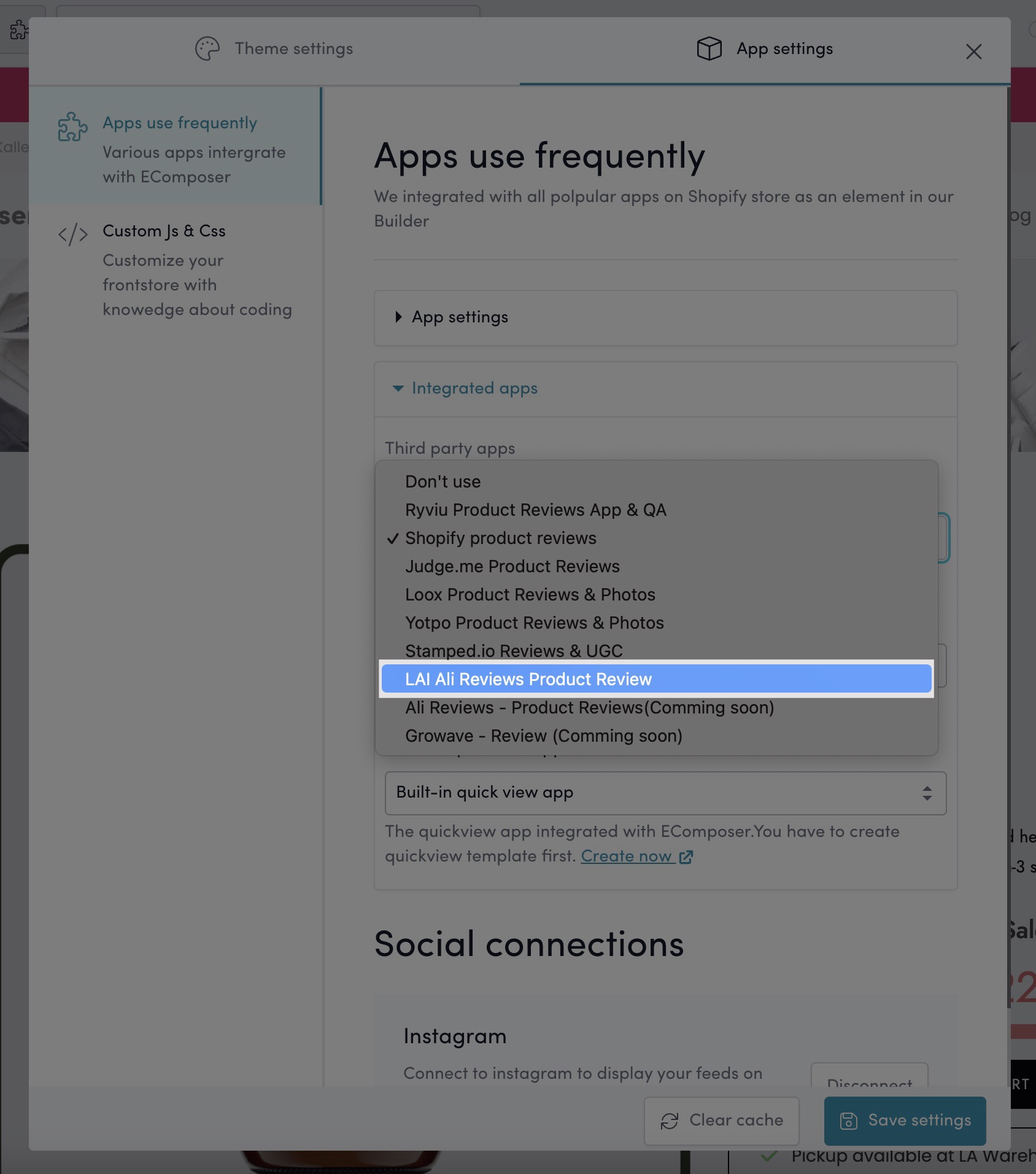 Step 3: Drag review element to product page
To make it a little clearer about our that app, we will figure out more details about the Rating/ Widget before we proceed to add stages.
LAI Rating Product Page: Every time you add this element to your section, it will base its calculations on the average review rating derived from review app data. To give your customer a better indication about your product or something simpler to understand, like to demonstrate a positive review about the stock that you are selling on your website, you can Drag and Drop this element under the price while you are creating a Product Template.
Reivew: Your product pages may benefit from this element by displaying more details for your customers, such as the product's favorable face. You can use it wherever you want, including in the Tab Review. You simply need to drag and drop the element onto the product template you are creating, just like with the Loox Rating.
Notice: This feature only work on the live page
Don't forget to let us know via live chat from EComposer app if you have any problem while using EComposer and LAI Product Review. The EComposer team is always ready to listen and fix them as quickly as possible.