Content Protection
The Content protection extension serves several purposes but is primarily aimed at protecting the rights and interests of content creators, copyright holders, and distributors.
It's easier for you to set up that with the Content Protection extension in EComposer, which will protect most of the details from your store.
1. How to install the Content Protection extension?
To open the Extension popup, you have two ways:
Click on the Extension icon at the top left corner.
Under the Extension tab, click Add more.
In the next step, you can see the Content Protection extension, click Install now to install it.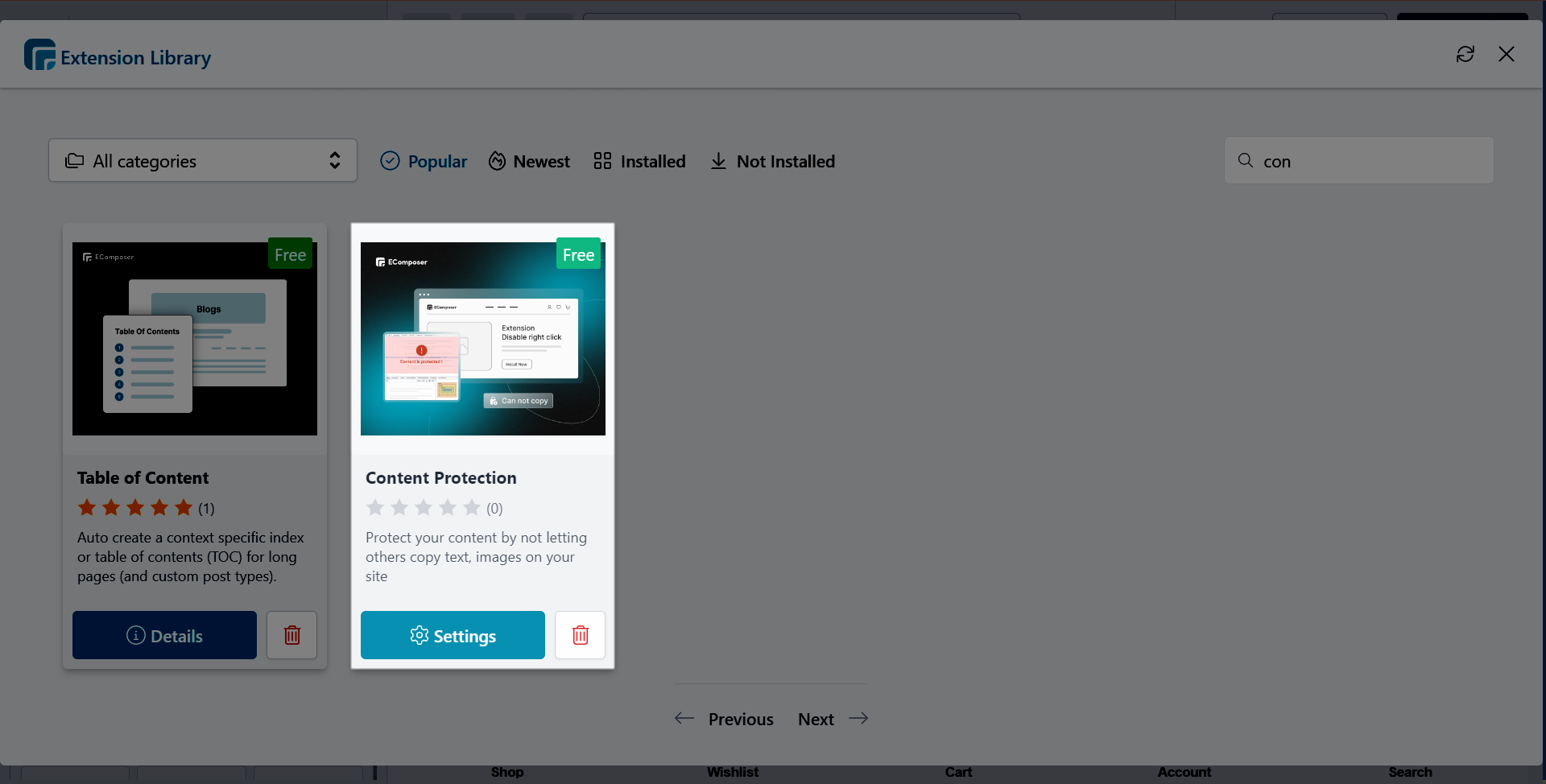 2. How to set the Content Protection extension?
In the Setting option of this extension, we have:
Enable anti-copy: When you have finished installing this Extension but do not wish to use it yet. You may use this right now by clicking this button.
Disable select and copy: The text on your website cannot be selected and copied by the user.
Disable right mouse: The user is unable to click the right mouse button.
Disable debug website: When a customer presses F12 or visits your website. This activity will be prevented by the app.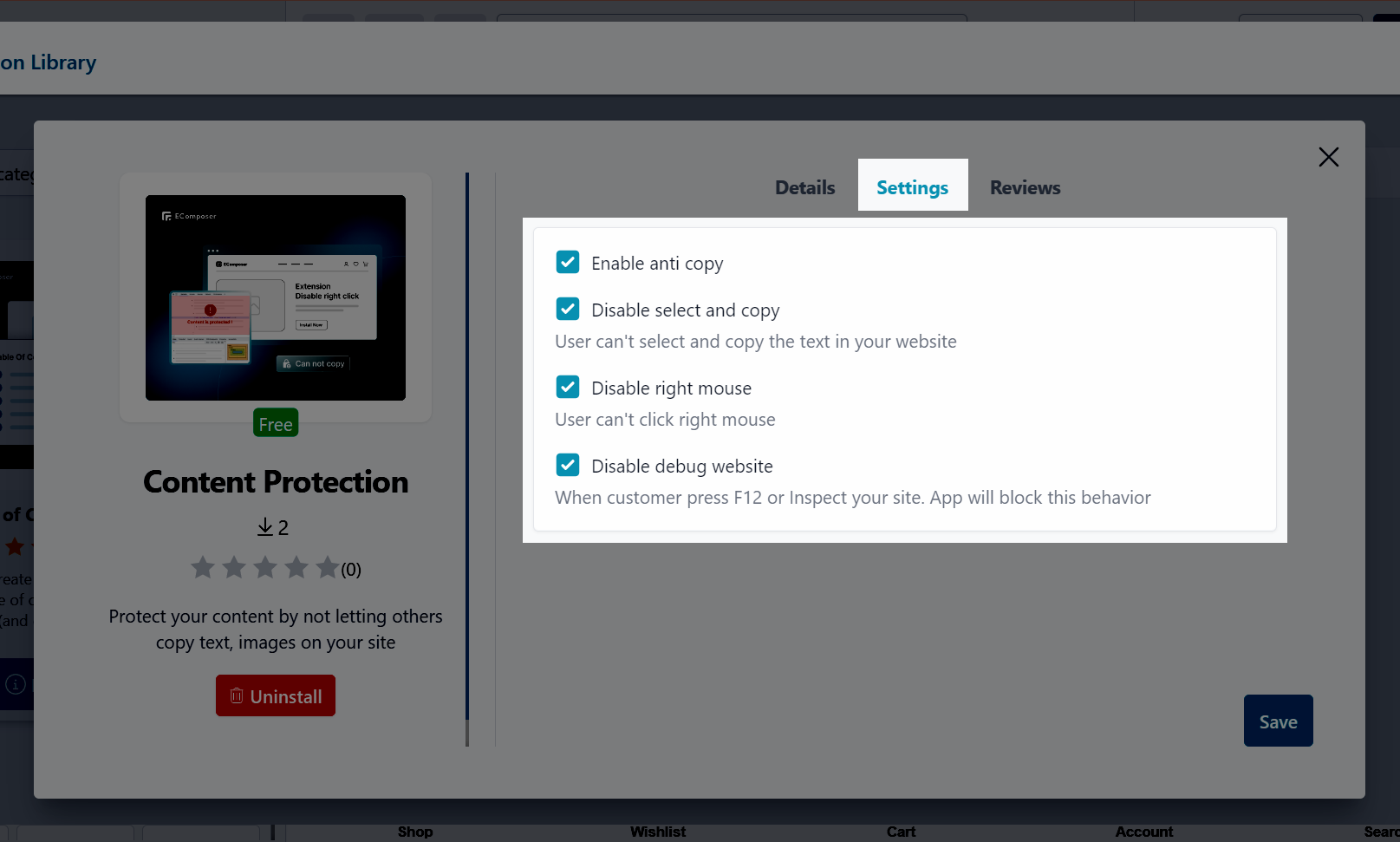 Note: When you finish installing the Content Protection extension, it will automatically apply when you publish.