Contact Form
You can add a contact form from EComposer to allow customers to get in touch with your store.
Note: Please do not add the Contact Form element to any section with the Product elements in it. Because it will cause the issue when submit the form.
After submitting the form, all the information will be handled by Shopify and sent to your Sender email address that you added in Shopify settings. You can check either the spam box or all the tabs on email. If you still don't receive the email, you can change to another email address with @gmail.com type.
In case you want to change the email address, please go to Shopify admin => Settings => Notifications => Sender email.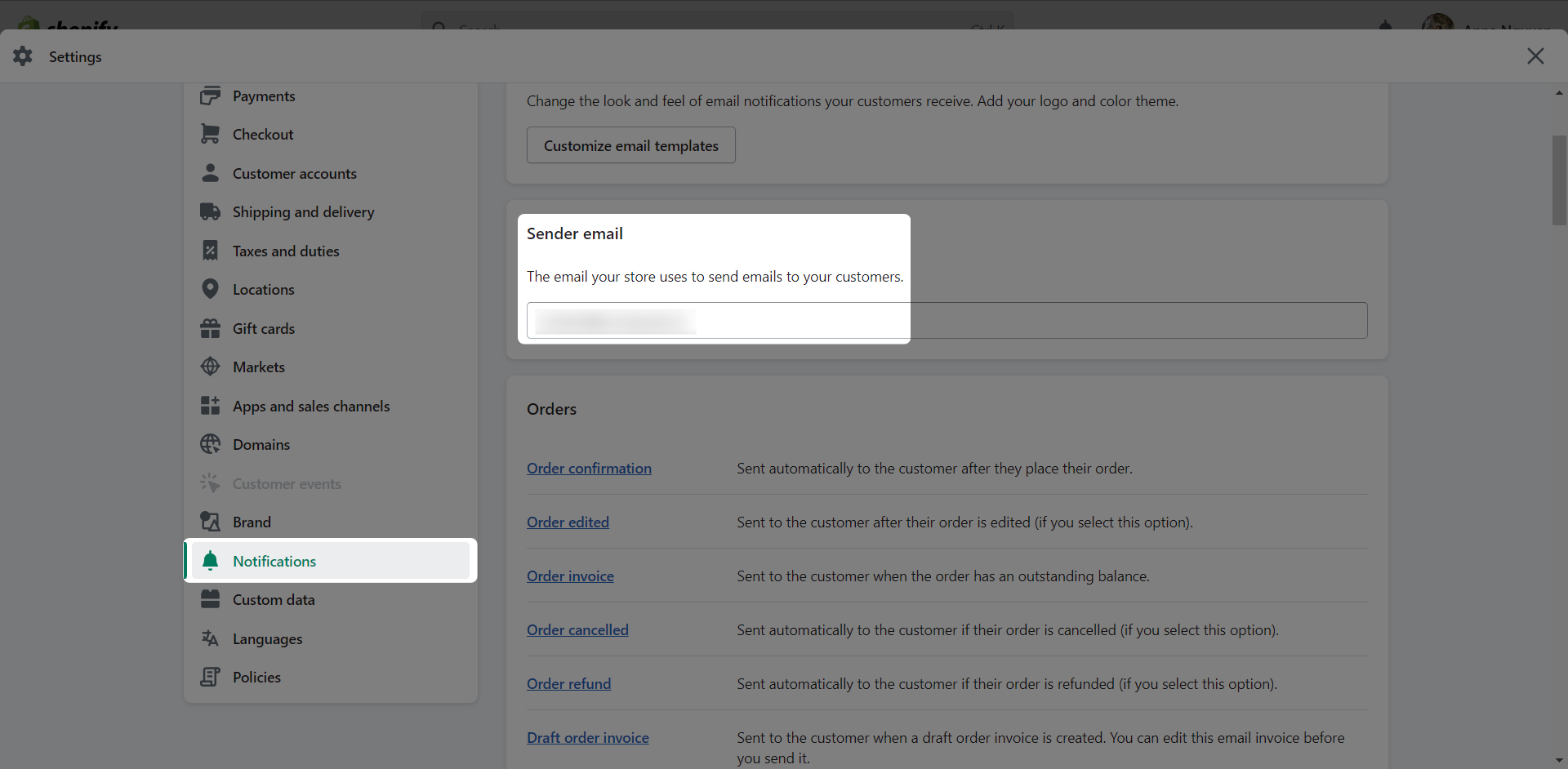 1. Content
1.1 General
Under this tab, you can add the fields to your form as Text, Email, Phone, Date, Select dropdown, Checkbox, Radio, Long Text and Upload File fields.
These fields will have the same settings, and you can change their position by dragging and dropping them. You can also delete and copy those fields.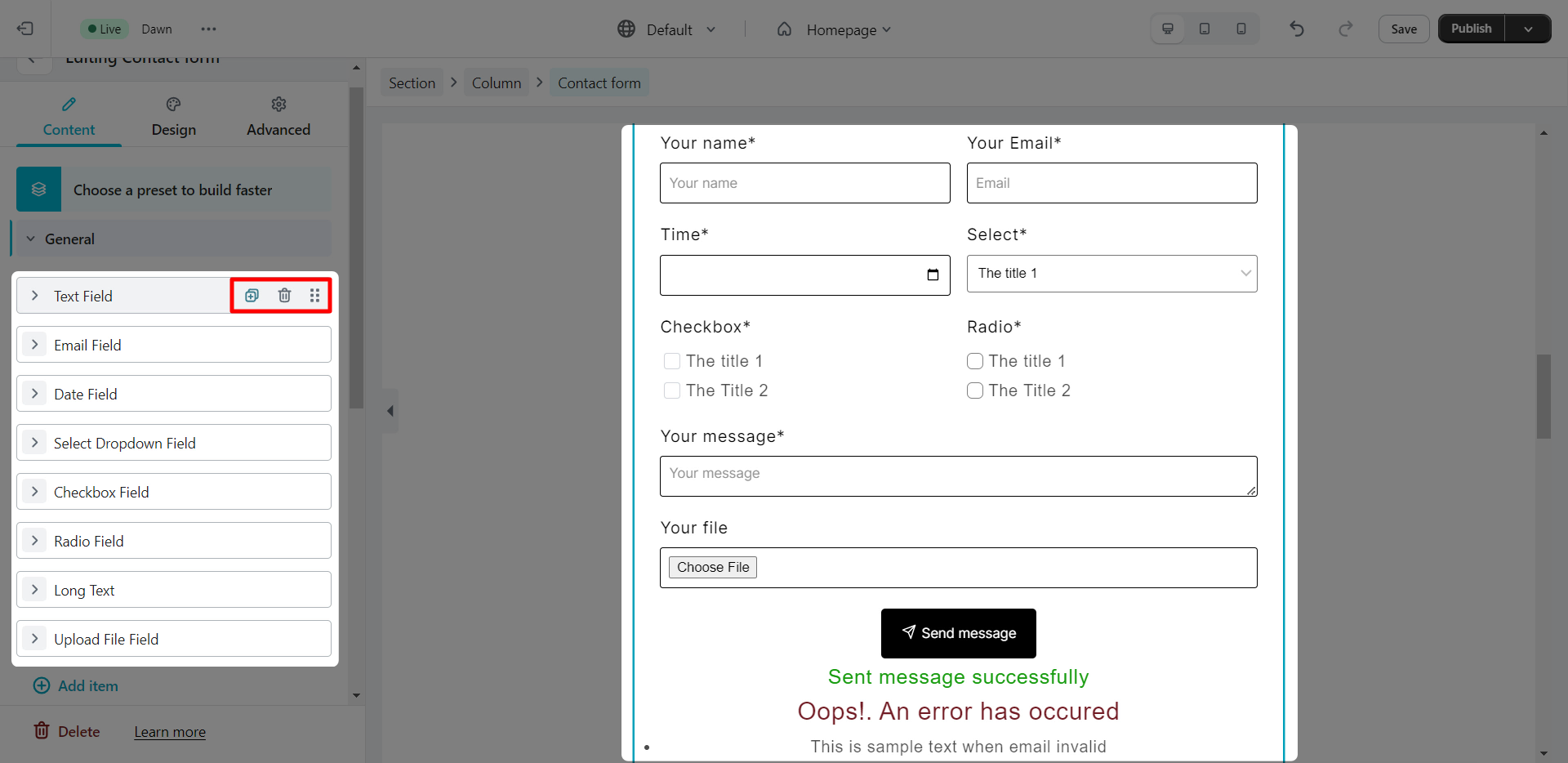 You can set Label, Placeholder, Field Name (Unique), Description, Required, and Field Width for each input field.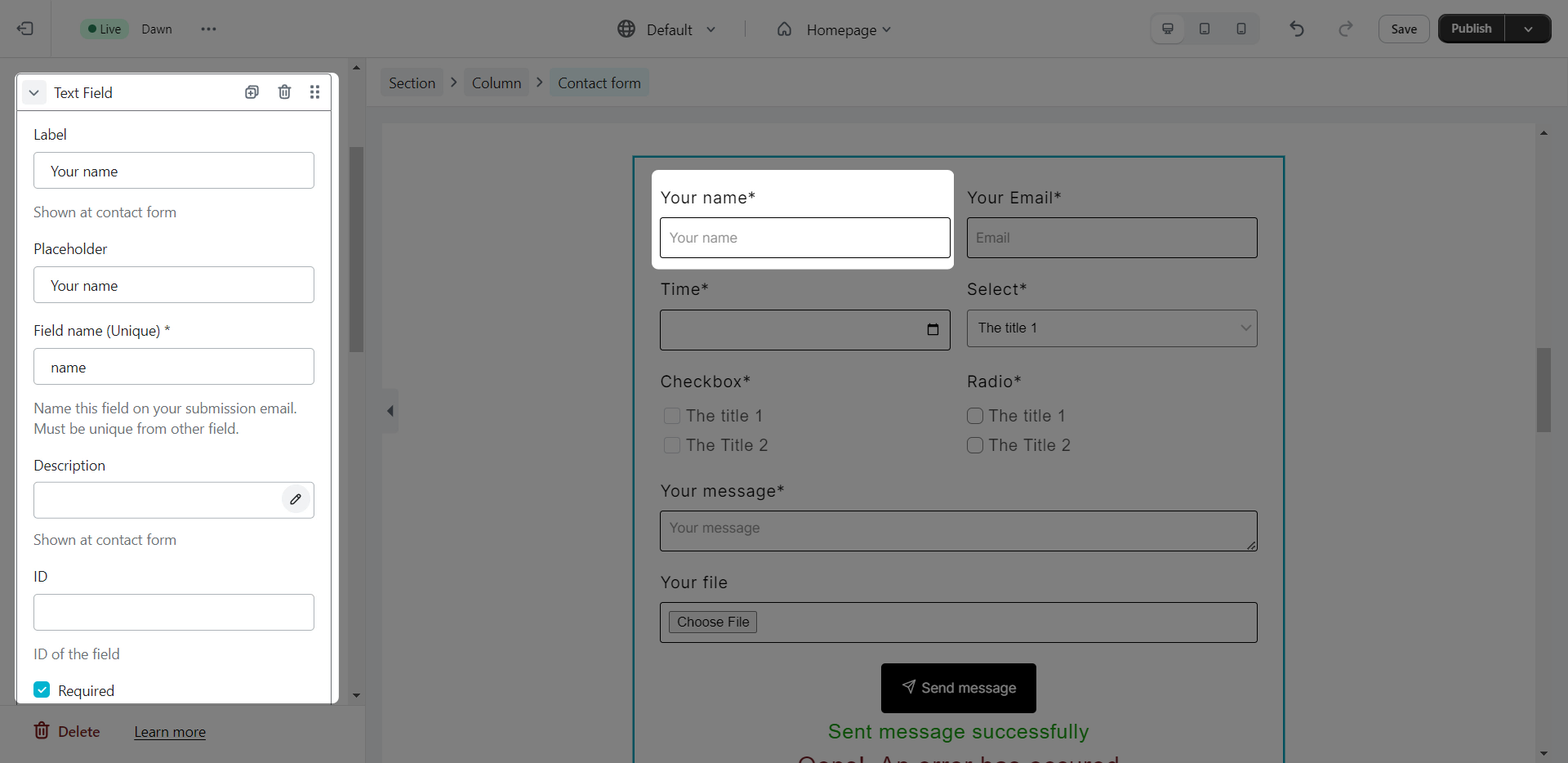 Note: Field Name is mandatory so if you don't fill it, you will encounter the issue on the Live Page. Field Name for Email must be "email".
With the new Upload File Field, you can now upload and attach your file along with the information in the form. The customer can simply click on the Choose file button and select a file on their computer to upload to the form.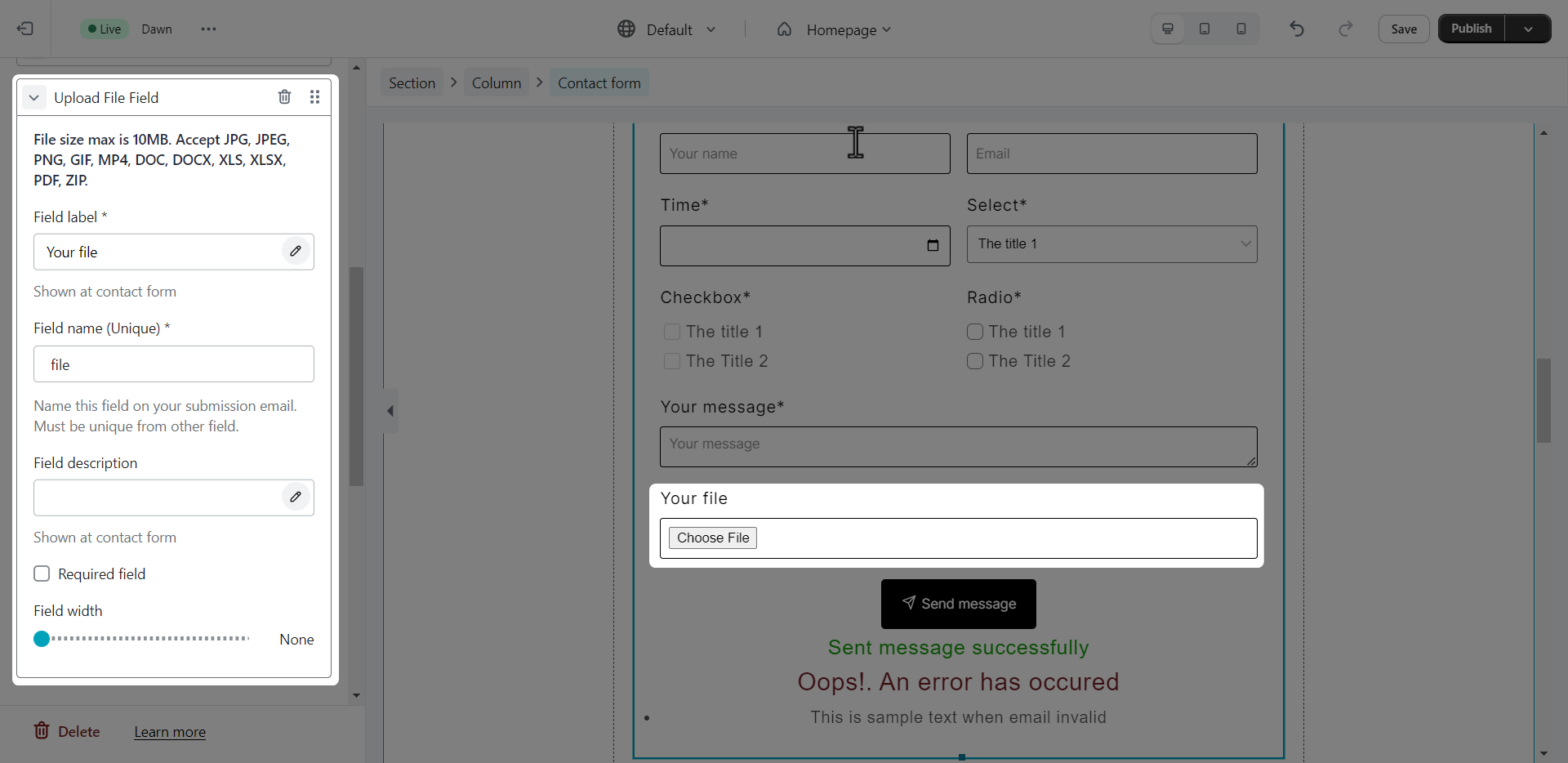 Note: The Upload File field can only be added once and only accept JPG, JPEG, PNG, GIF, MP4, DOC, DOCX, XLS, XLSX, PDF, ZIP file types with max size of 10MB.
Also in this tab, you can change the Submit button label, Submit button icon, Icon position, Column gap, and Row gap. Also, you can fill in the Link redirect after the successful form submit option to redirect the customer to that link after they submitted the form.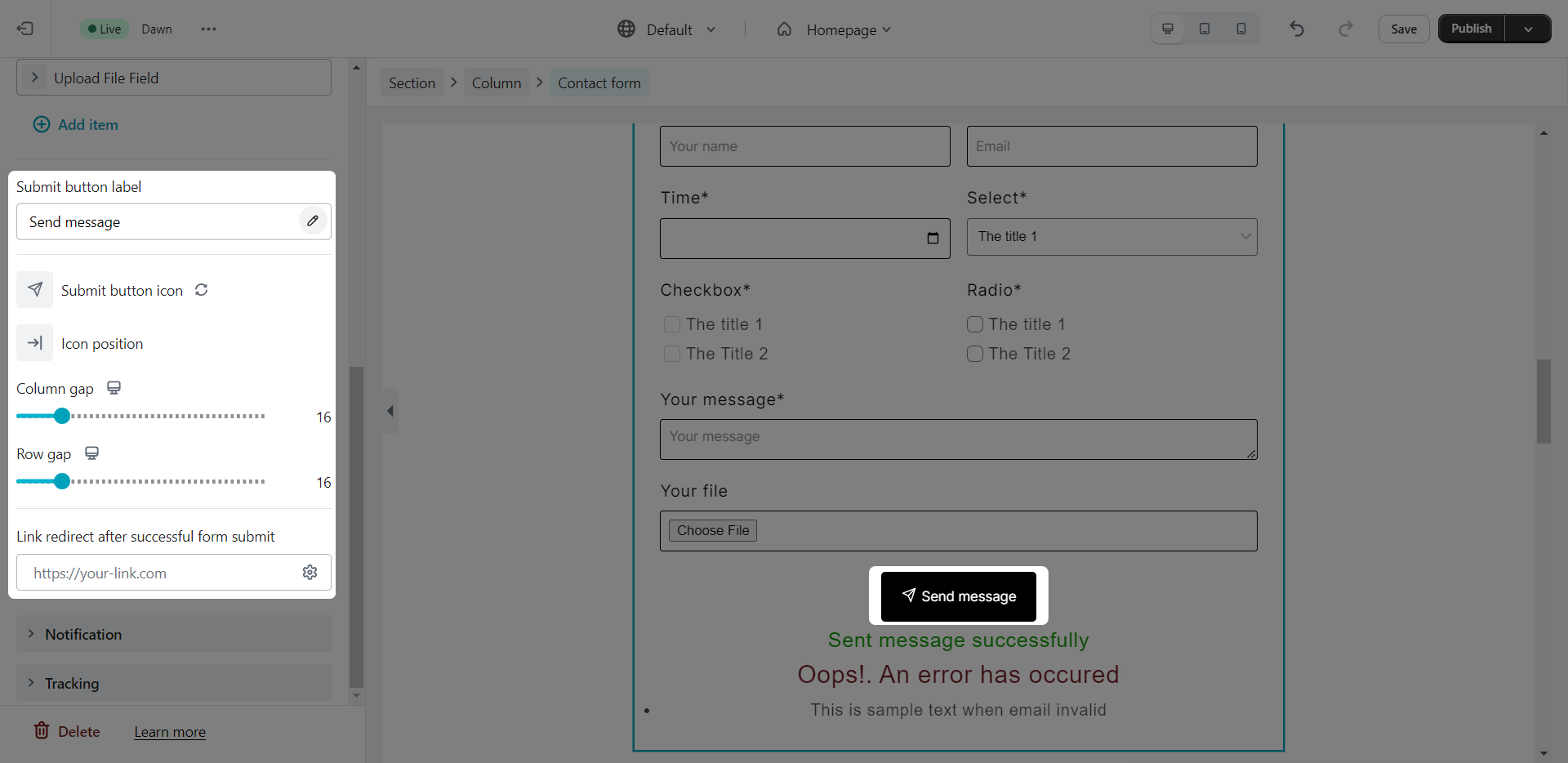 1.2 Notification
Here you can fill in the Message that will show on the live page when a customer submits the form successfully or fails. You can either tick the Show Preview message or untick it in order to show the Success message and Error message or not on the editor.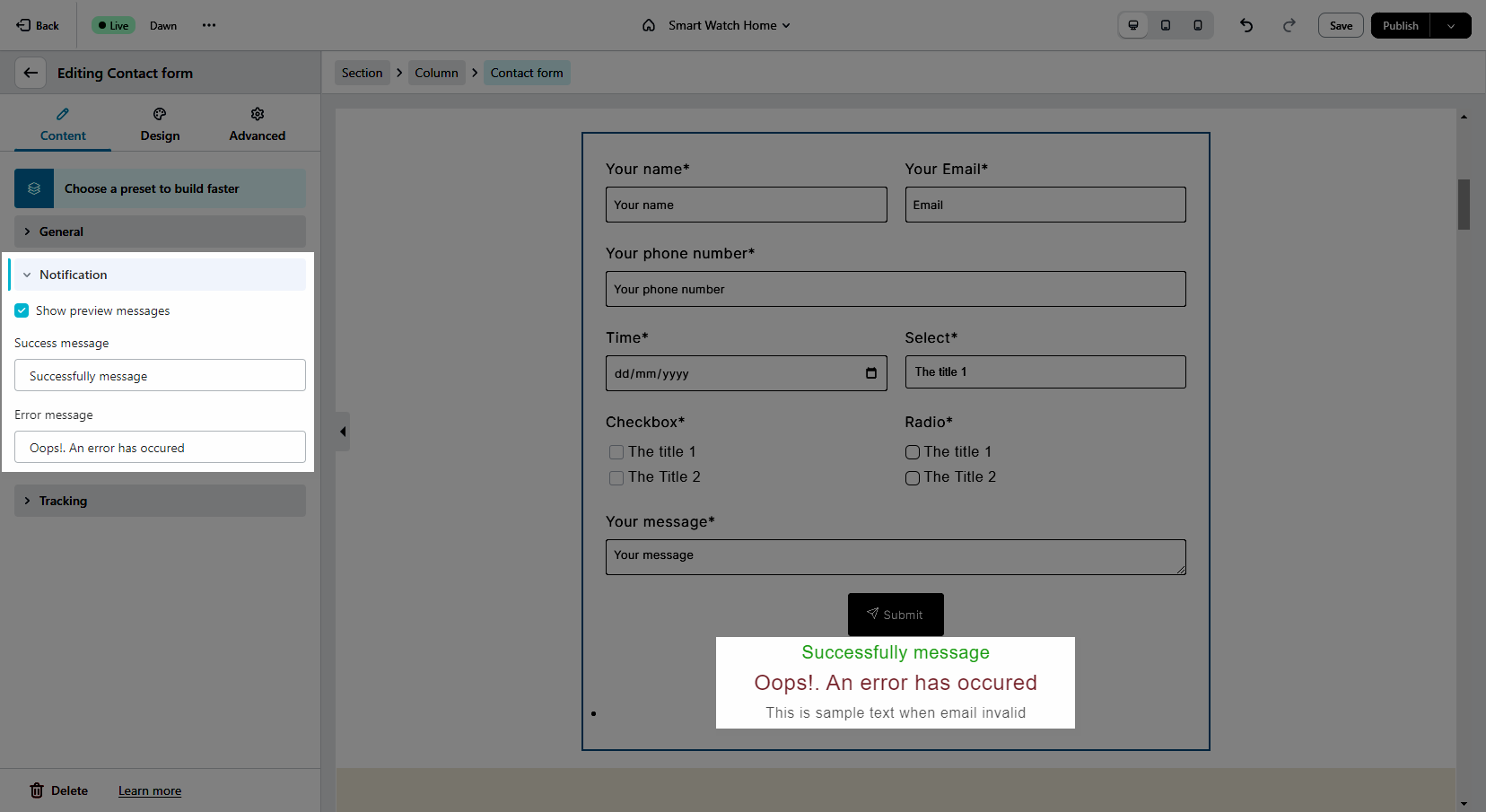 2. Design
In this tab, you can set the style of every element on the Form such as Label, Input, Select, Checkbox, Radio, Submit button, Success message, and Error message. You can change the color, background or border…