Rating
The Rating element could say this is one of most the important parts of any business store, easier to show the customer useful information such as the number of the positive review of the products that you are selling.
1. Content settings
If you want to show the data of the rating for the current product. Please come to this option to select the rating platform as know as the review app. When you click on "here" option, then the app settings will be shown as above.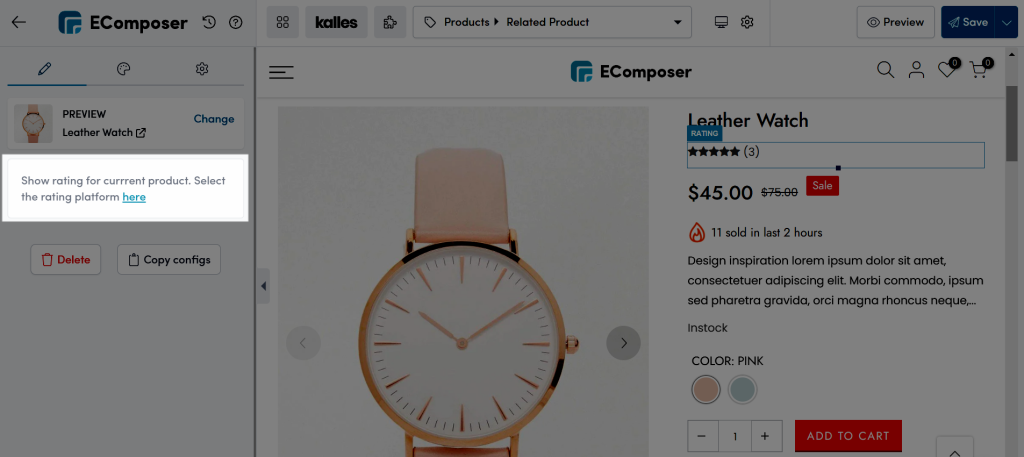 Choose the 3rd party in the Product review app option .
Now, press on the Save settings button.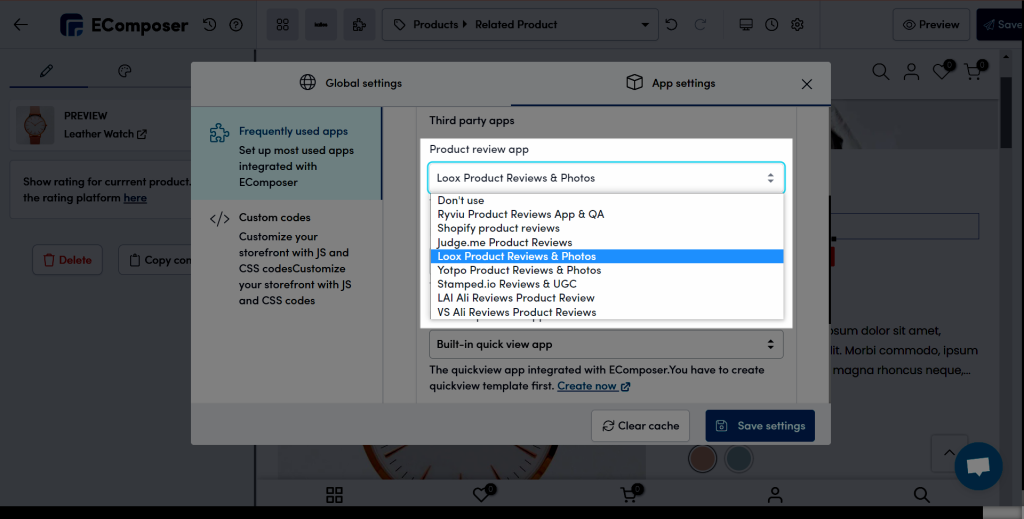 Note: The review app needs to be installed to Shopify first, then you just need to choose the 3rd party from our app as above. By the way, the data for the reviews will be gotten from the Review app.
Also, we recommend you use one of those apps in the list above, which are integrated and work well with EComposer.
2. Design settings
You can change the position for the Rating element with Alignment options, such as Left- Center- Right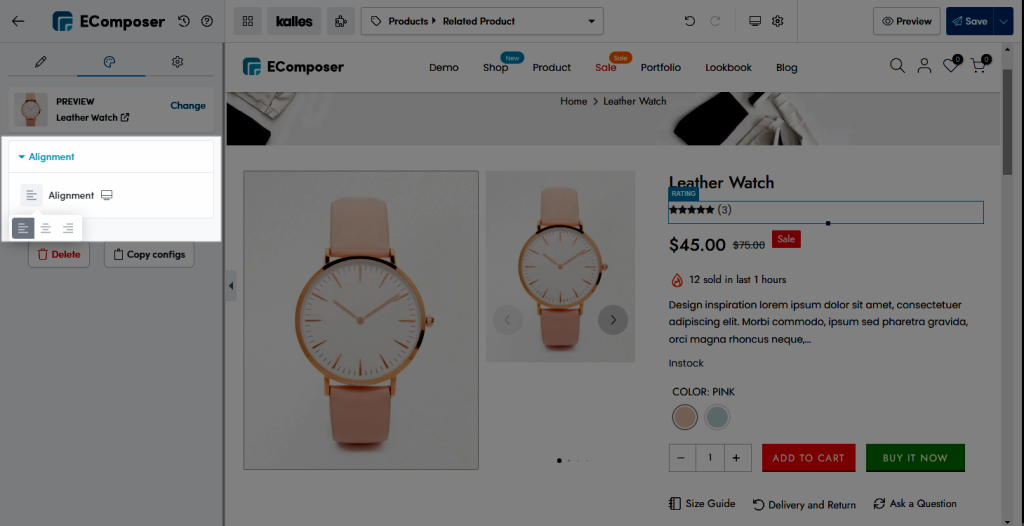 You can watch the full video guide below to get more details.