Wishlist
If a customer can't buy a product they've liked right away, the Wishlist feature lets them save the products to buy later. On the left side, you will see the wishlist element in the list of elements. Drag and drop it to any position that you want it to stay.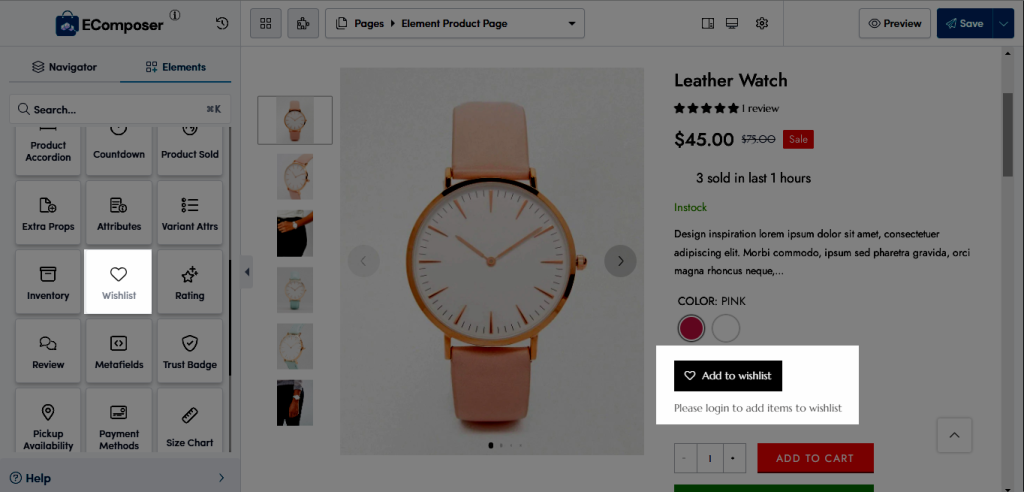 Note: If you want to use the wishlist on the EComposer app, you have to install a wishlist app.
Please follow these steps below for details:
Step 1: You can install one of these apps: Wishlist – Wishify app, Wishlist Hero app or Growave – Loyalty, Wishlist + 3. They are well integrated with EComposer.
Step 2: Integrate the wishlist app
From the Wishlist element, you will see the message: "Show add to wishlist button you must install the app first and after that select the wishlist app here".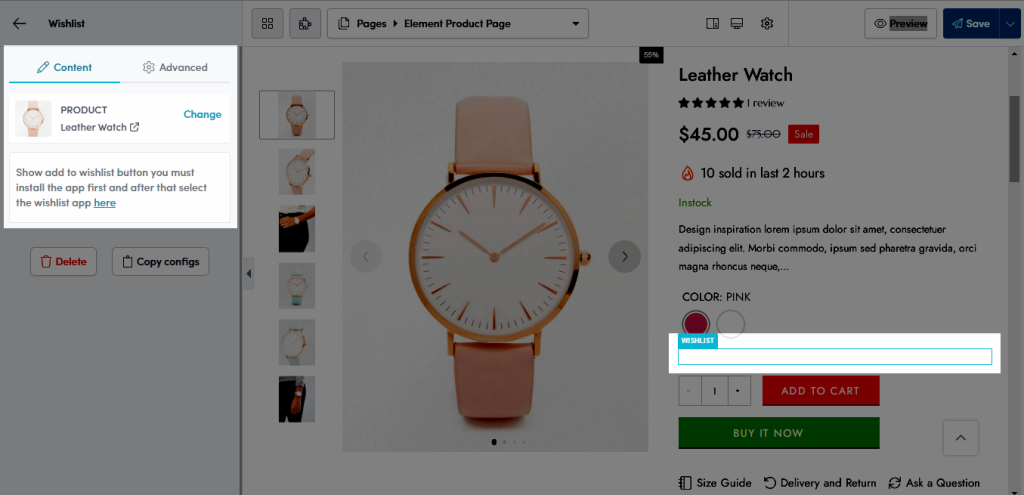 Please click here or go to Settings > App settings > App integrations > Integrated apps > Product Wishlist App > Choose an app that has been integrated with the EComposer that you want to use.
Note: We recommend you use the wishlist apps that are integrated with EComposer app. It'll help you save time for the integrated app.
Example : If I want to use the Wishlist – Wishify app, you can follow this video below for details:
If you don't want to use the three wishlist apps above, you can use the Wishlist Plus app. However, you have to integrate it by yourself. This app does not integrate with the EComposer app. Or if you don't want to use the wishlist app, you can select the Don't use option.