Menu
Menu Element will help you create a menu, then you can locate it everywhere as you wish, such as Categories Menu. However, it is often located at the top of the Collection page, right below the main menu, or on the left/right sidebar under vertical mode. In order to utilize this, please go to Elements > Shopify > Drag and drop Menu.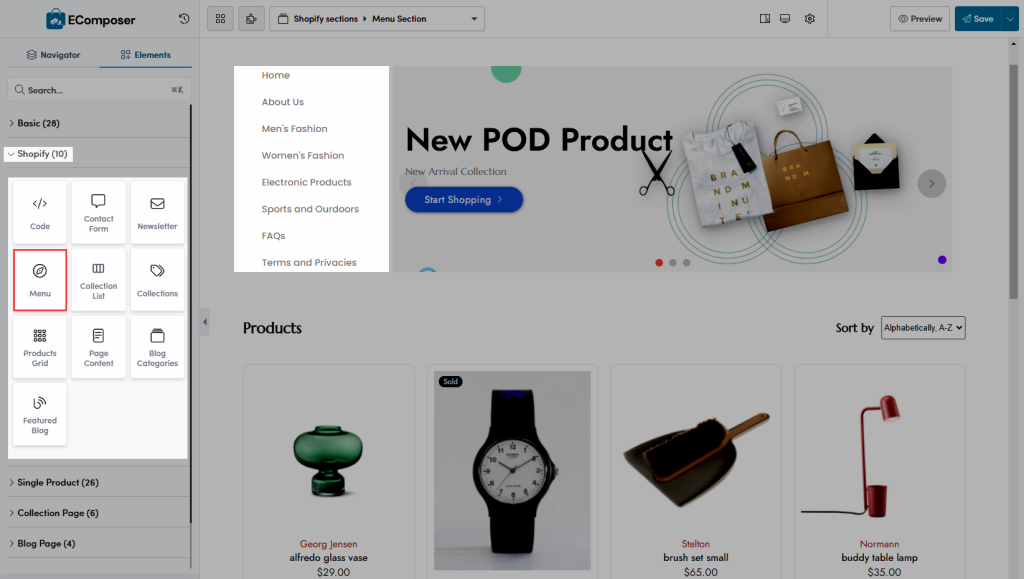 After that, in order to configure Content and Design for the Menu, you can click directly on the Menu Element.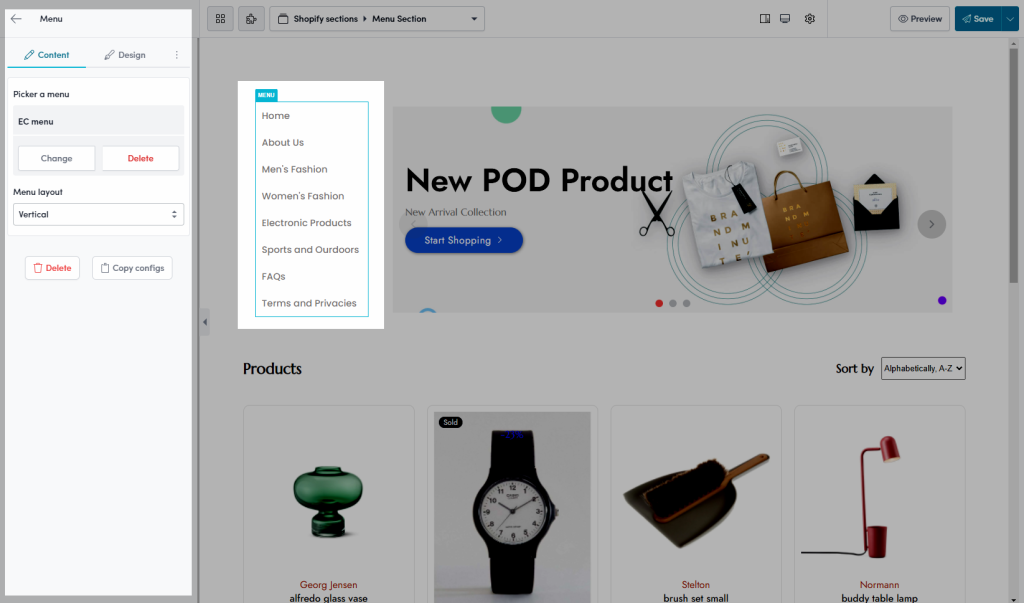 1. Content
Pick a menu: To show a menu on your page, you must create a menu by going to

Shopify Dashboard > Online store > Navigation > Create a menu

. Then, you can go to App custom, click on Change and choose a menu.
Menu layout: There are two menu types, allowing you to choose between Horizontal and Vertical.
2. Design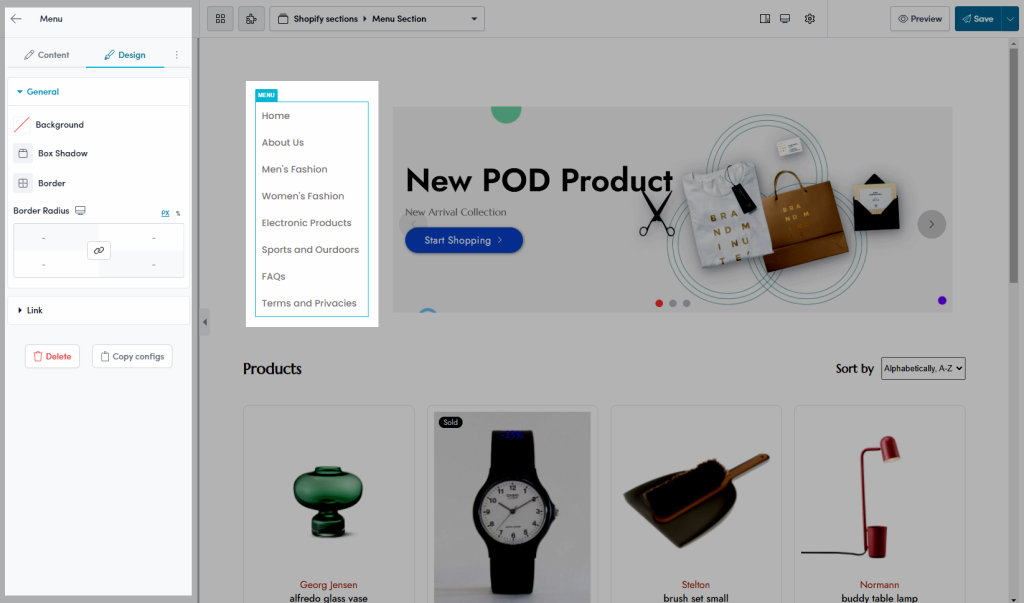 2.1. General
Background: You are allowed to change the color background for all elements.
Box-shadow: You can change shadow horizontally/ vertically, Blur, Spread, etc for box-shadow.
Border: You are allowed to add and adjust the border, and Border radius for your menu.
2.2. Link
Alignment: This option allows you to change the position of the Menu element on Left, Center, Right.
Typography: You can click on Typography to show many other options to change Font, Size, Weight, etc. for titles of tabs.
Text shadow, text color, Spacing: You can change all these options for Normal, Hover, and Active state separately.