Menu
Menu element in ECompsoer refers to the navigation menu that appears on your online store. It allows you to organize and structure the different pages and sections of your website, making it easier for visitors to navigate.
The Menu typically appears as a Horizontal or Vertical list of clickable links that are displayed on every page of your store. Common menu items include Home, Shop, Collections, and any other relevant pages you want to include.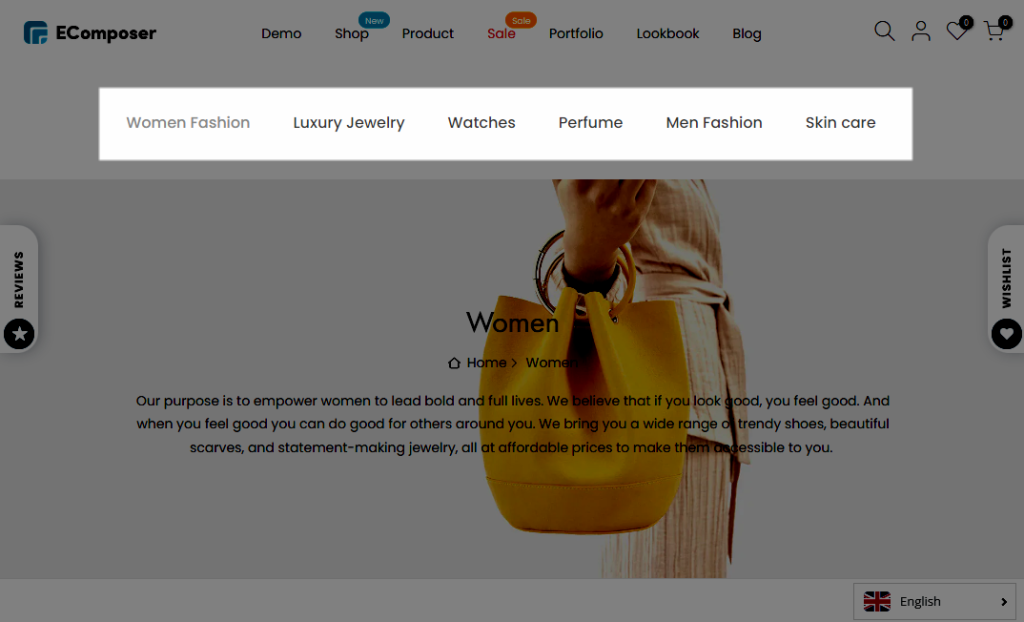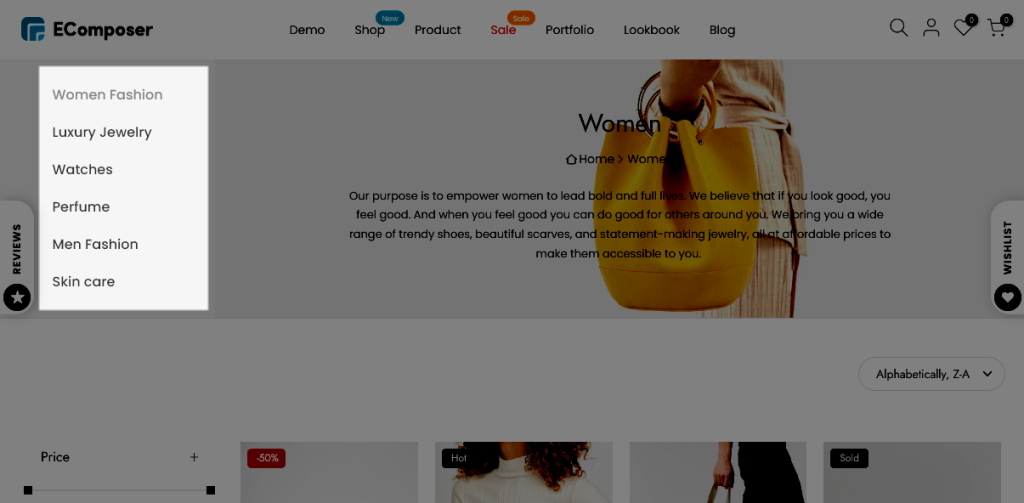 1. Config the Menu element
First, configure Shopify's Menu in the Navigation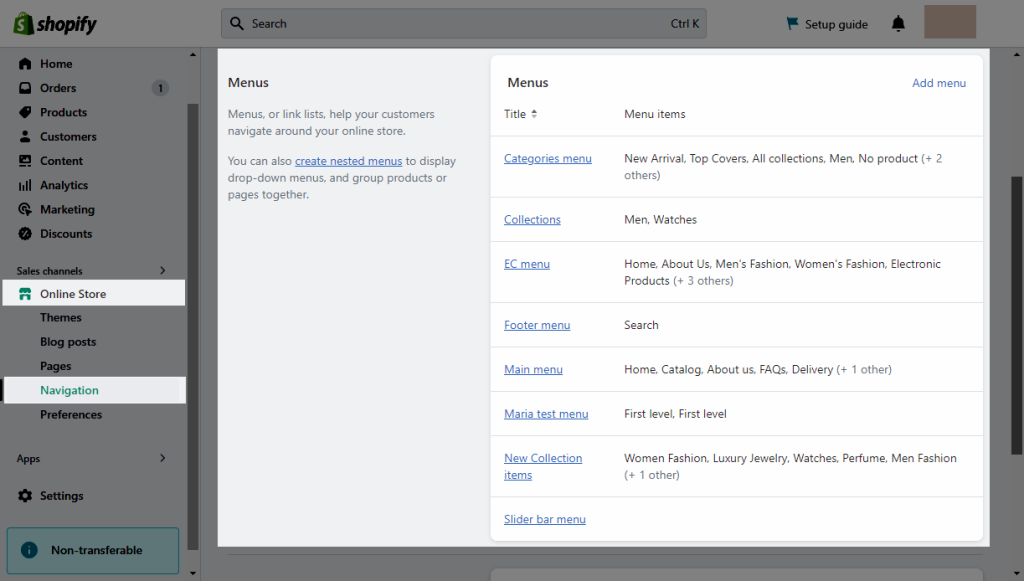 Pick the Menu and config the Content setting options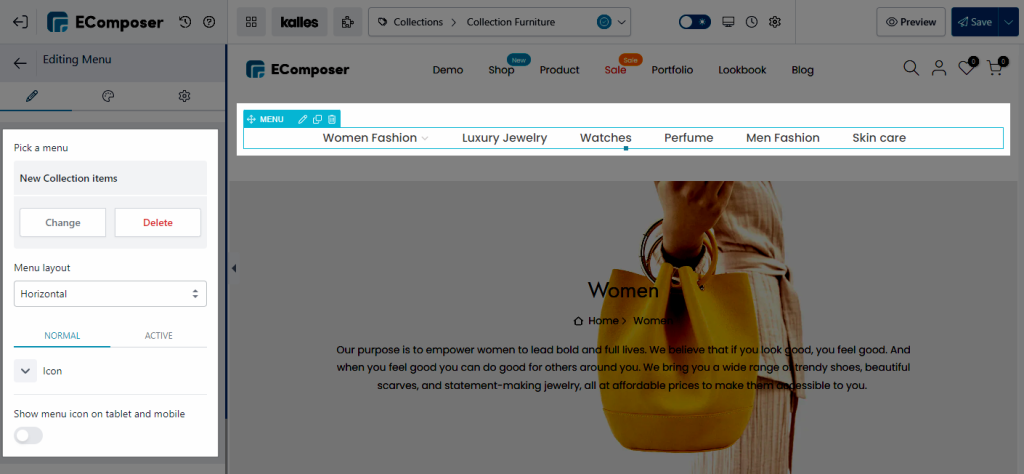 Pick a menu: This option allows you to choose the Monu that you already added in Shopify as the first step above.
Menu layout: There are 2 menu types, allowing you to make flexible changes between Horizontal and Vertical.
Icon: If you have a submenu, the icon will appear, and you may modify the other icons using this option.
Show menu icon on Tablet and Mobile: You could alter the Menu style to be more readable while using the smaller device by
2. Design
General: One of the most crucial settings that you could change would be Background, Box-shadow, Alignment, Border, and Border Radius.
Link: You can alter the Typography setting, as well as the Text Color, Text Shadow, and Spacing for the normal/Hover/Active effects.
Icon: Some of the most essential settings that you could alter included Colour, Size, Rotate, and Spacing.
Sub menu: The most significant settings, you can customize are the Background, Box-shadow, Border, Border radius, and Spacing.