Cart Trust Badge
A trust badge is an icon, image, or logo that you displayed on the website to increase customer confidence and trust in the store and its products or services. Trust badges are often placed on the cart page or other prominent locations throughout the site, such as the footer or sidebar.
To add a Trust badge element to your Cart page, you can find it under the Cart tab.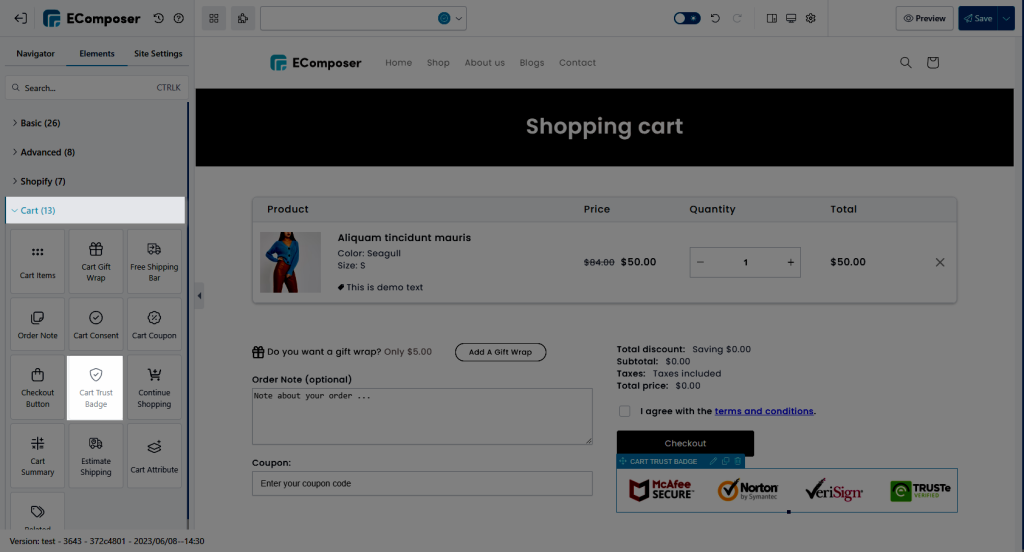 1. Content
In the Content tab, you can change the trust badge image and make some other changes.
Choose Image: Here you can change or delete the image. In case you want to edit the alt for the image, you can click on the Edit button.
Crop Size: You could indeed set the size for the Image, or if you really want to modify it to match your idea, you could use Custom to change the size.
Link: There are three options include None, Media File, and Custom URL.
+ None: No action for the trust badge image.
+ Media File: When customers click on the image, the Media File option allows them to open the image file as a popup.
+ Custom URL: You can add a specific link to the trust badge image by using this option.
Enable Overlay: This option allows you to build on an overlay to the image data of the trust badges. You can choose the source from Alt or Custom a new one at the empty block Custom Title.
Open in lightbox: You can view the image clearly after a click on it.
Use image caption: Allow you to place the caption below the image.
Disable lazy load: We add the lazy load function on the element to improve the page speed core for your store. If you don't want to use it, you can tick this option.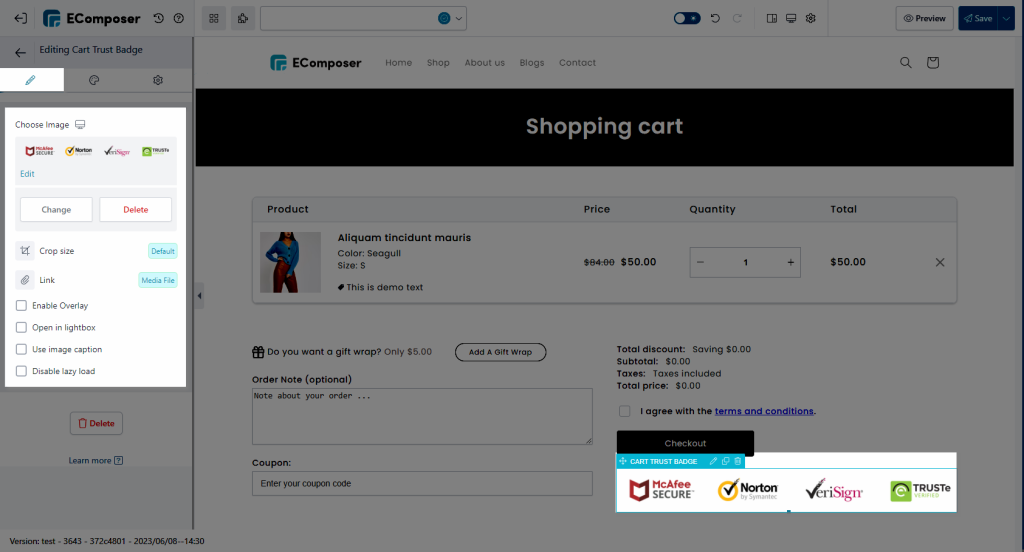 2. Design
Under the Design tab, you can change the size and some other configures for the Trust badge.