Progress
The Progress Pie in EComposer will allow you to display the percentage of the selling information that you want to deliver to your new visitors. For example, you can show the user that they can buy the product from your store in a variety of countries. Perhaps the percentage of the material in your products, or more.
1. Add Progress Element
Drag and drop the Progres element from the Basic tab to any area in the editor where you wish to add it. Take a look at the screenshot below: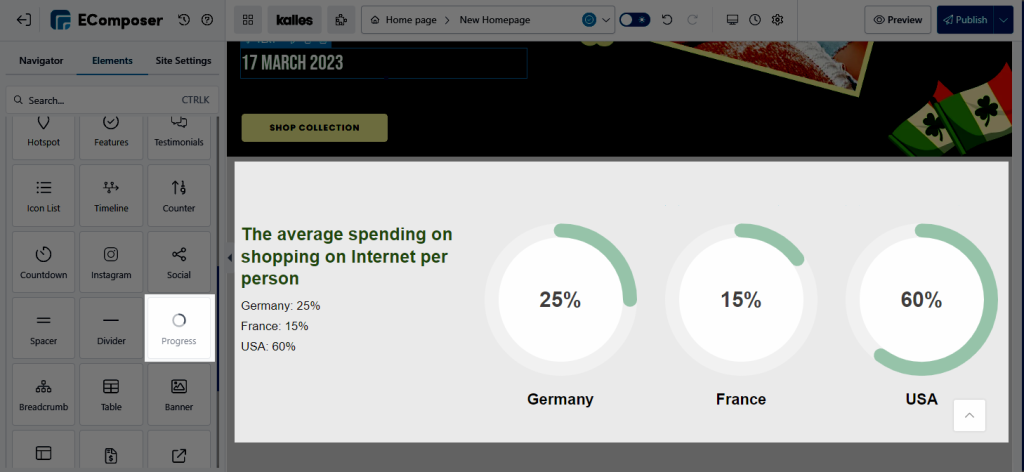 2. Configure Progress element
2.1. Content
Progress style: You can select either a Circle or a Line as the style for the percentage bar.
Percent: With this option, you can modify the pie's percentage.
Progress: You can choose a colour for the percentage that was used.
Track: Moreover, you can choose the colour for the Track's percentage of inactivity.
Thickness: The thickness size for the selected percentage can be set.
2.2. Design
Percent text: While discussing text design, several of the fundamental settings, like Alignment, Typography, Text Color, Text Gradient, and Text Shadow can be changed.