Text
The Text Editor element allows you to enter the rich text you wish to be displayed.
1. Add Text
From Basic tab, you can drag and drop the Text element to anywhere that you are wanting to add content to.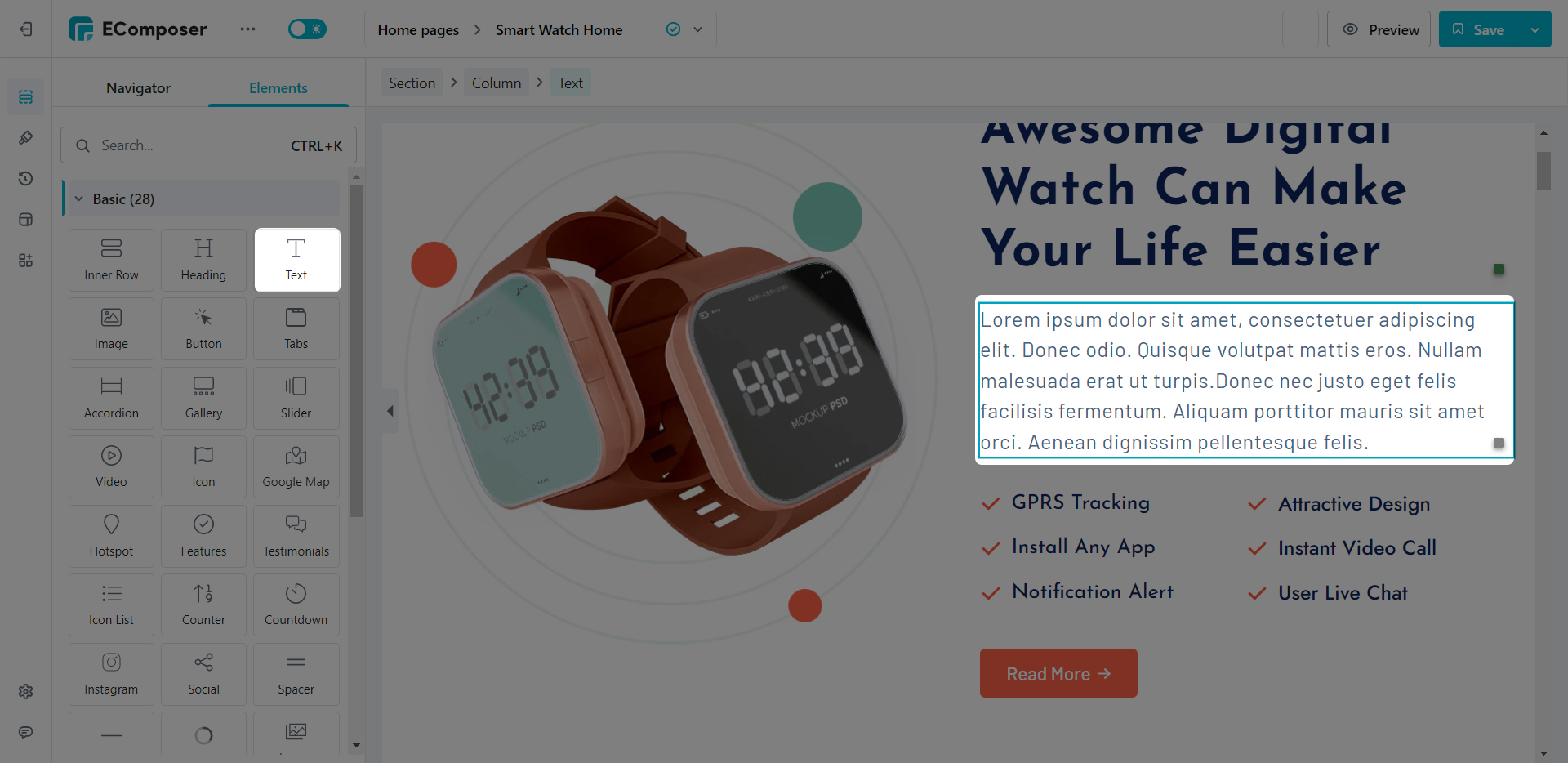 2. Configure Text
2.1. Content
Text Content: Allows you to alter the content's style in a simple fashion, such as Bold, Italic, Underline, Strikethrough, add Color and Background Color, create Ordered List, Unordered List. You can also insert Link to the text, Insert Image, Insert Video, Clear Format.
Drop Cap: Style the first letter of a paragraph.
You can follow the video below to understand the details.
Content type: You can choose to show full content or short. If you choose show short, you can show the View more and view fewer buttons to click to show full the content.
New feature: Emoji Picker
Our latest enhancement brings the Emoji Picker Option to the Text element within the EComposer app, making it easier than ever to connect with your customers using expressive and playful emojis.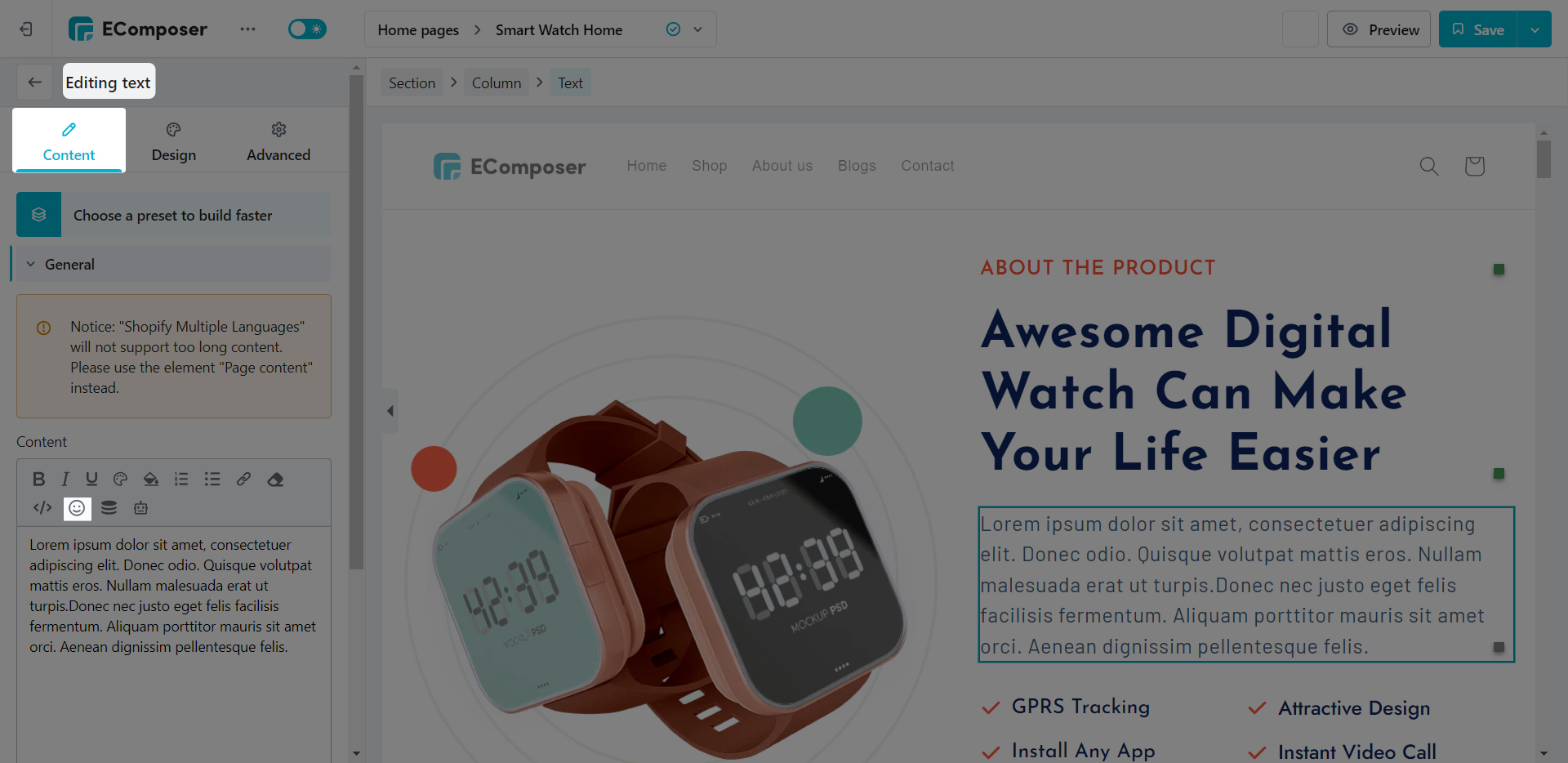 You can select any emoji picker you want to insert into your text.
New feature: AI content generator
We use ChatGPT as an AI content generator. ChatGPT can generate high-quality content that is both relevant and professional.
The integration of ChatGPT with EComposer Page Builder allows users to access the powerful AI technology of ChatGPT directly from within the page builder app. With this integration, online store owners can now generate high-quality content for their pages in seconds, without having to spend hours brainstorming and writing as well as optimize their pages for search engines.
To use ChatGPT with EComposer, users need to access the AI Content Generator function within the app while they edit any text element. They can then enter a prompt or keyword related to their brand, and ChatGPT will generate a professional, well-written response in seconds. The generated content can be easily edited and applied immediately to the elements.
Note: You only have 50 requests/day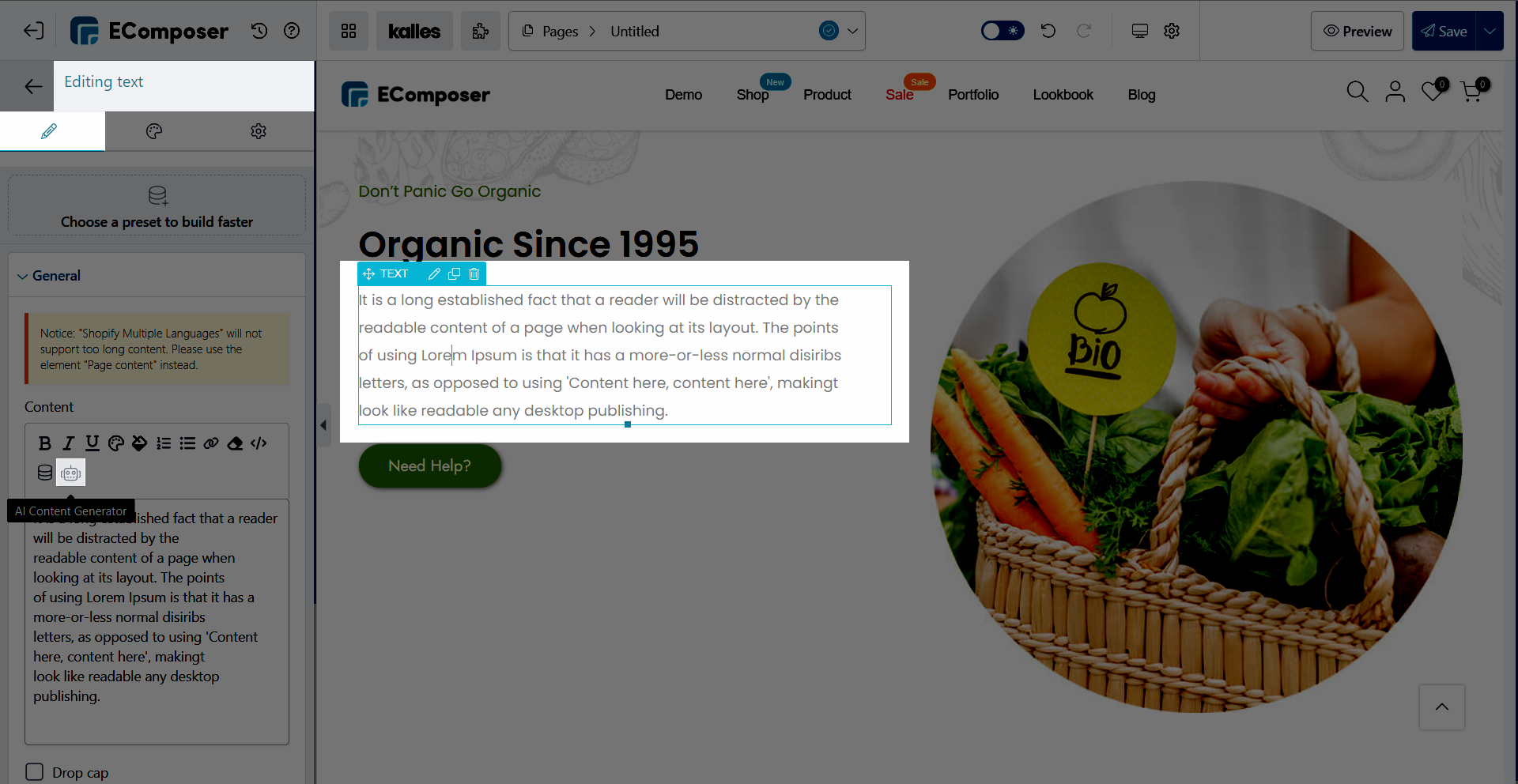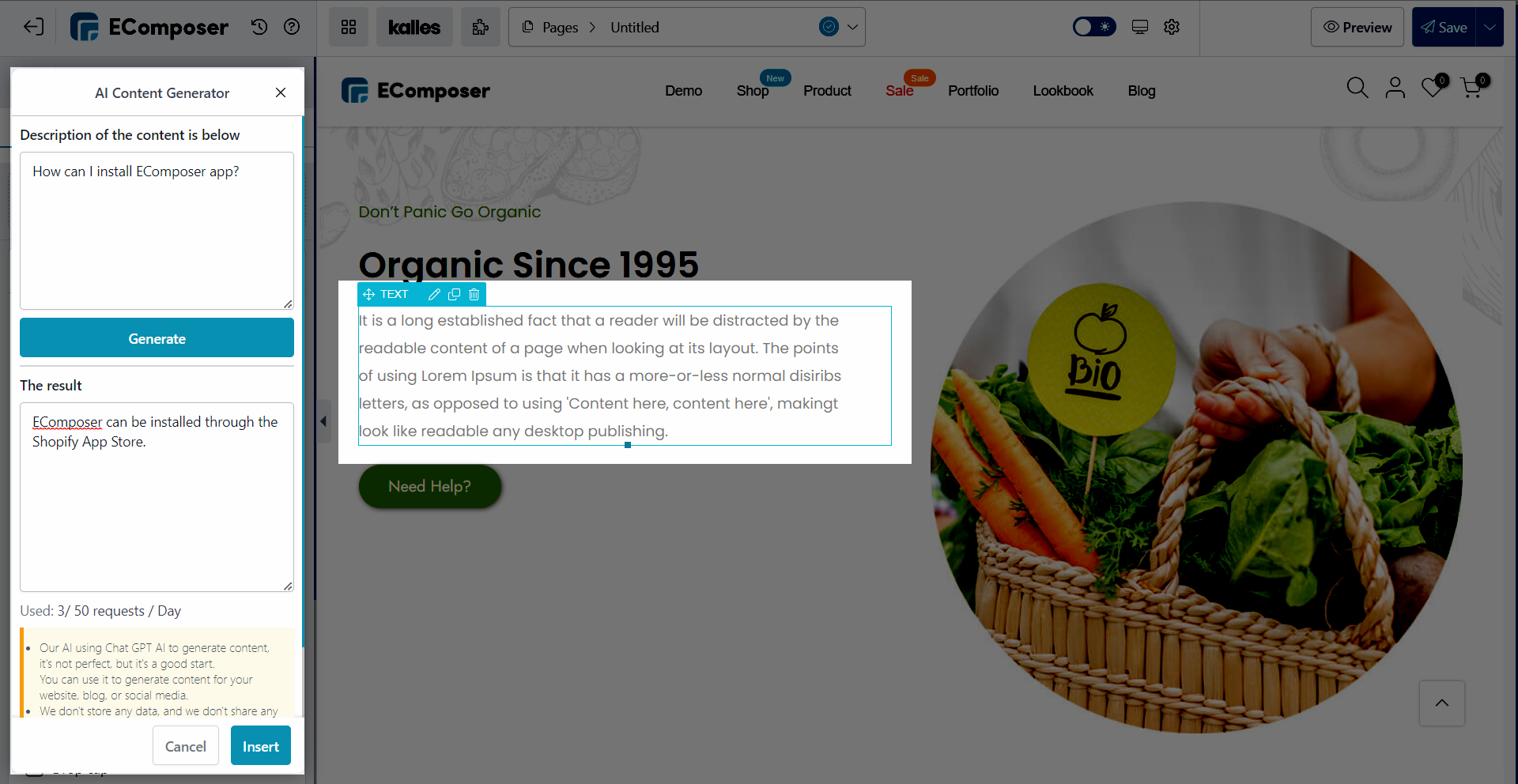 Try this function right now by upgrading to EComposer Pro Plan. Contact our chat support to enjoy a 20% discount while upgrading to the Pro plan. Mention "AI integration – Pro discount" in live chat in-app so that our team can shortly assist you with the discount code.
If you still feel hard while using this function, this link might help you get more details.
2.2. Design
It includes Alignment, Typography, Text Color, Text Shadow fields that are applicable to the text. Alignment and Typography can be set for all devices.