Ask a Question
This extension provides a way to let your customers ask questions directly on product pages. Customers can inquire about products and reach out to the admin directly. This helps you engage more with the customers. Let's take a look below for the list of features.
List of features:
Highly customizable text/icon.
Customizable icon positions, icon spacing, icon image and more.
Desktop and Mobile optimized.
Allow users to change Background color, Input, Error message, Button of the form.
1. How to install/add the Ask a Question extension?
First, we'll need to open the Extension popup, you have two ways:
Click on the Extension icon at the top left corner.
Under the Extension tab, click Add more.
On the Extension popup, you can see the Ask a Question extension, click Install now to install it right the way.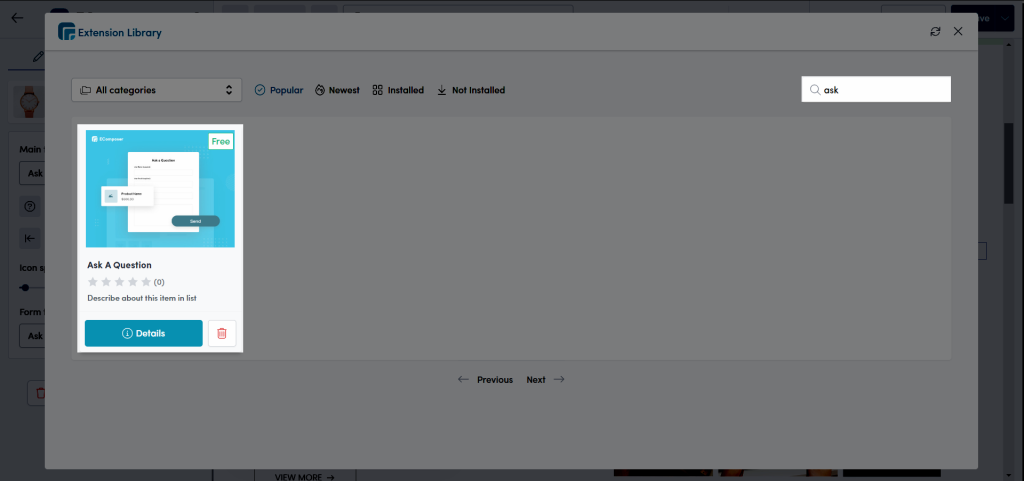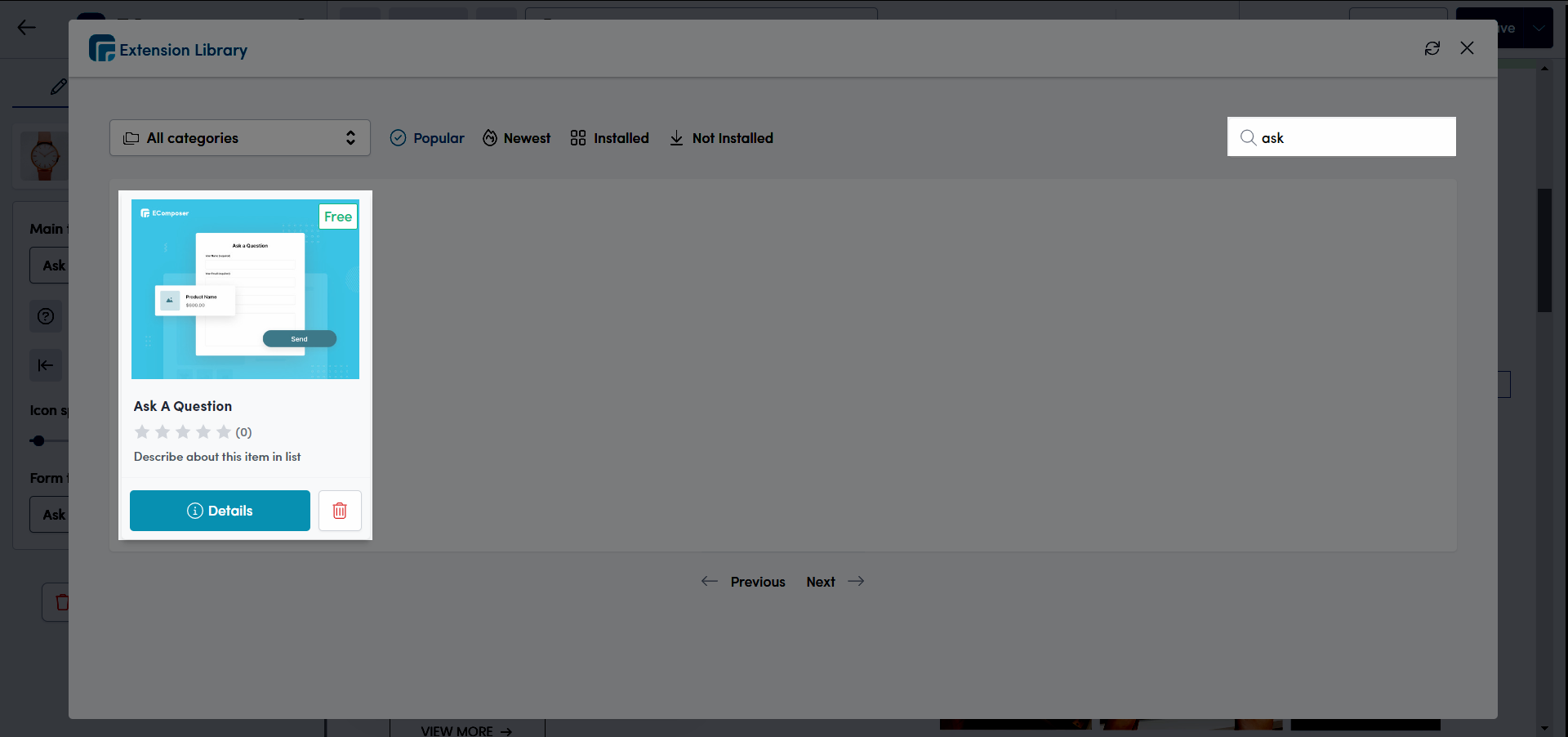 Adding the Extension is really easy, all you need to do is drag and drop.
2. Where can I find the submitted information?
After the customer hit the send button, they'll have to pass the Google Captcha test to prevent spam. After submitting the form, the information will be sent to your registered email address. You can check either the spam box or all the tabs on email. If you still don't receive the email, you can change the email.
Here's a video so it's easier for you to visualize:
3. Configuring the extension
3.1. Content
You can change the product for the form here. Along with the Main title/Form title and Icon settings like Icon image, Icon position and Icon spacing.
3.2. Design.
Design have a couple of tabs for you to customize:
General tabs allows you to change the background color, create box shadow and border for the extension.
Popup button have similar settings which is pretty self-explanatory and are explained here.
Icon have color, size and spacing for you to change.
Form title, Label, Input, Error Message, Submit all have the same settings and are self-explanatory and are explained here.
3.3. Advanced
This tabs have been very well documented here.