Age Verification
When talking about starting a business with sensual items, we will need to address the age range that the product you are offering is suitable for. Fear not—we made the "Age verification" addon just for those who wish to make sure a viewer is of legal age before they enter your store.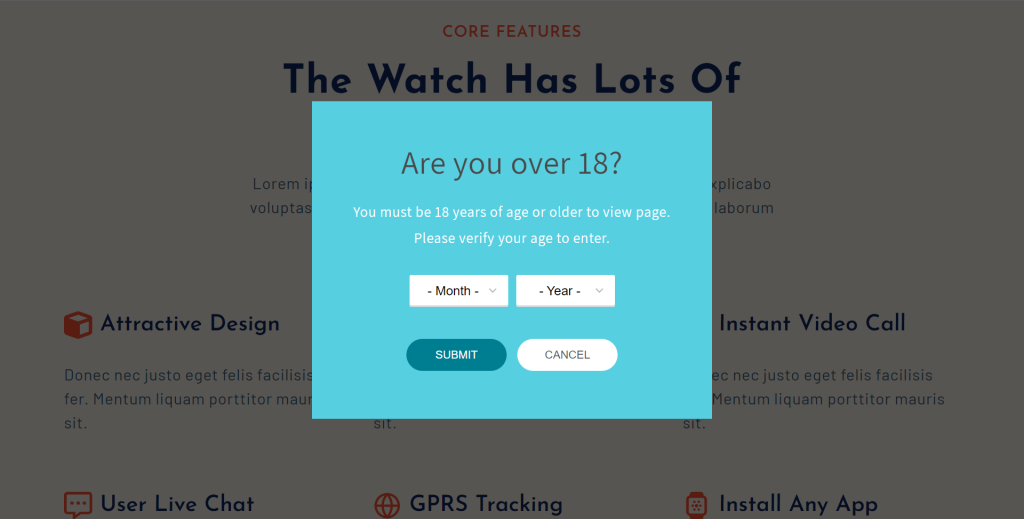 1. How to install the Age Verification Extension?
Note: When you finish installing the Age verification extension, it will automatically show when you publish.
To open the Extension popup, you have two ways:
Click on the Extension icon at the top left corner.
Under the Extension tab, click Add more.
Below is the way for installing the Age Verification Extension: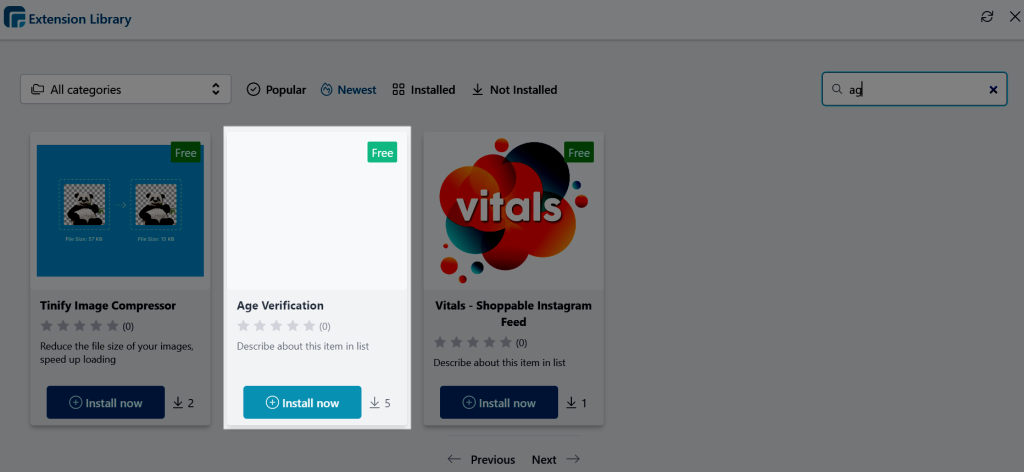 2. How to set the Age Verification extension?
Notice: This feature only work on the live page
General Settings
Enable: You can enable/disable it without removing the extension.
Show on: Give you the option to select the page, or all pages to display the Age Verification Extension.
Enter Date of Birth: You might need to select one of the alternatives, such as Year, Month & Year, Day/ Month & Year to set in the form.
Age Limit:To adjust this option, you can drag the horizontal number bar to set it up.
Time delay to show: You may define the time that the form will appear when visitors arrives at your store.
Day next show option, which will show again after "n" days if user confirms."
Also, you can set it up with some of the basic design such as Background Overlay/ Typography/ Background.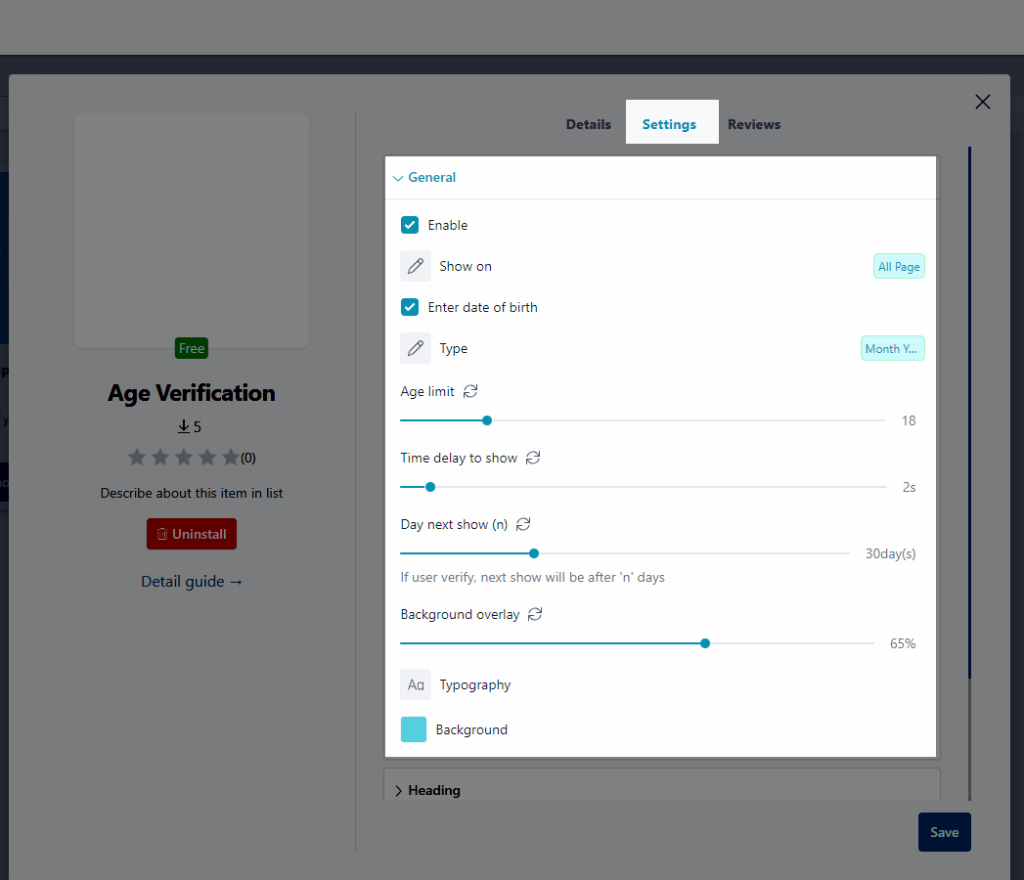 Heading
Typography and the Color: Provide you the option to alter elements of the heading's fundamental look.
Heading "Question" and Forbidden heading: Moreover, you can customize the question and the unsuccessful notification.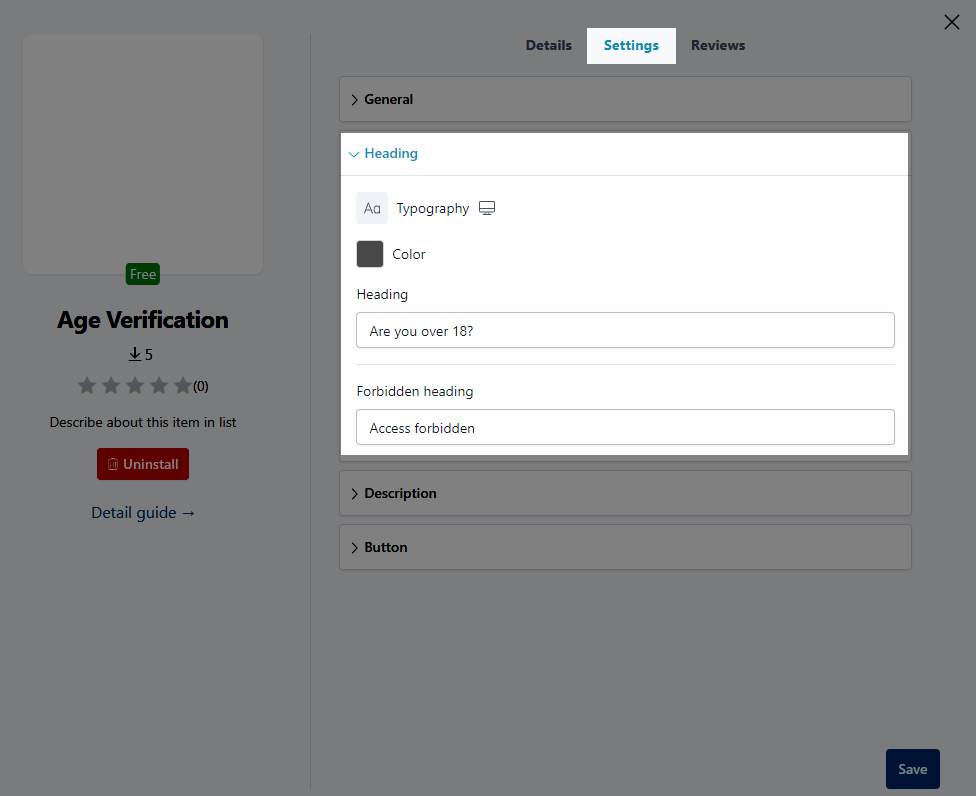 Description
Typography and the Color: Give you the ability to change certain components of the heading's basic appearance.
You can add more information for the Heading "Question" and "Forbidden" Headings by filling out the body details as the Description.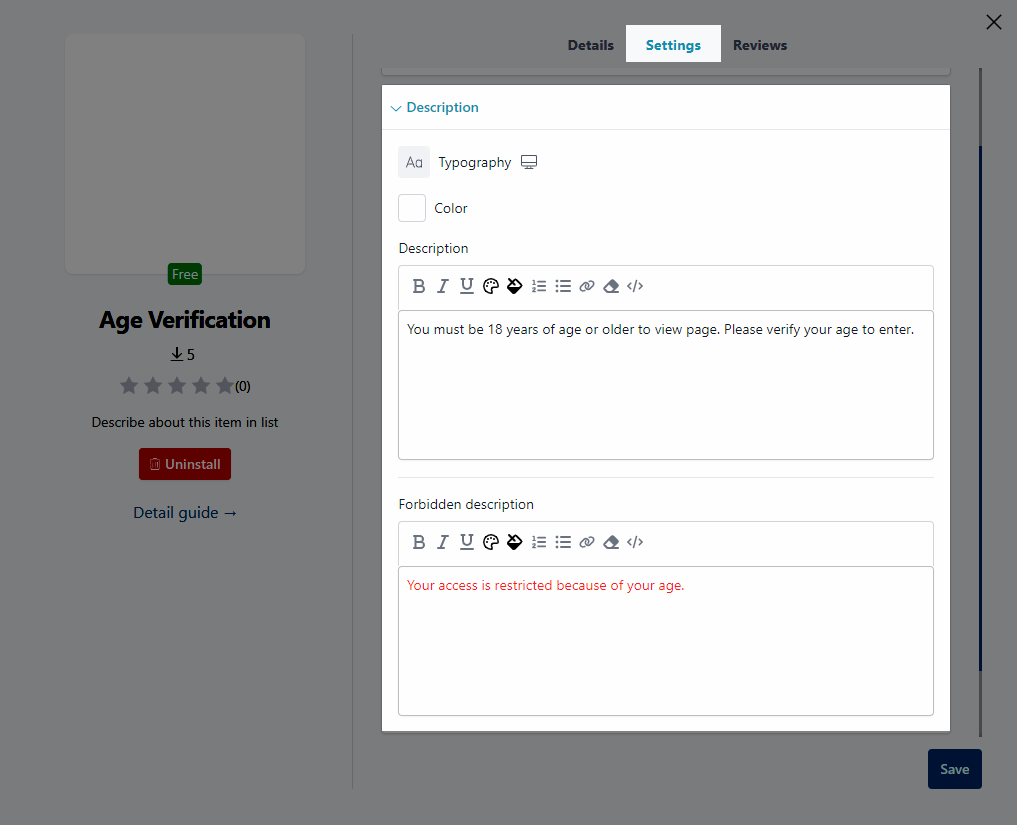 Button
You can configure the Submit/Cancel button label in the button design. Moreover, you will have the option to modify the Font and Text/Background Color (Including the Hover effect in the settings)