Opinew Product Reviews
Opinew helps you collect reviews from current and past orders (via review emails, review SMS, and Printed QR codes), and import Amazon reviews, eBay reviews & AliExpress reviews in bulk and in 1-click.
Integration cases
Opinew all store review
Opinew average store review
Opinew product review star
Opinew review widget
1. How to install Opinew Product Reviews extension?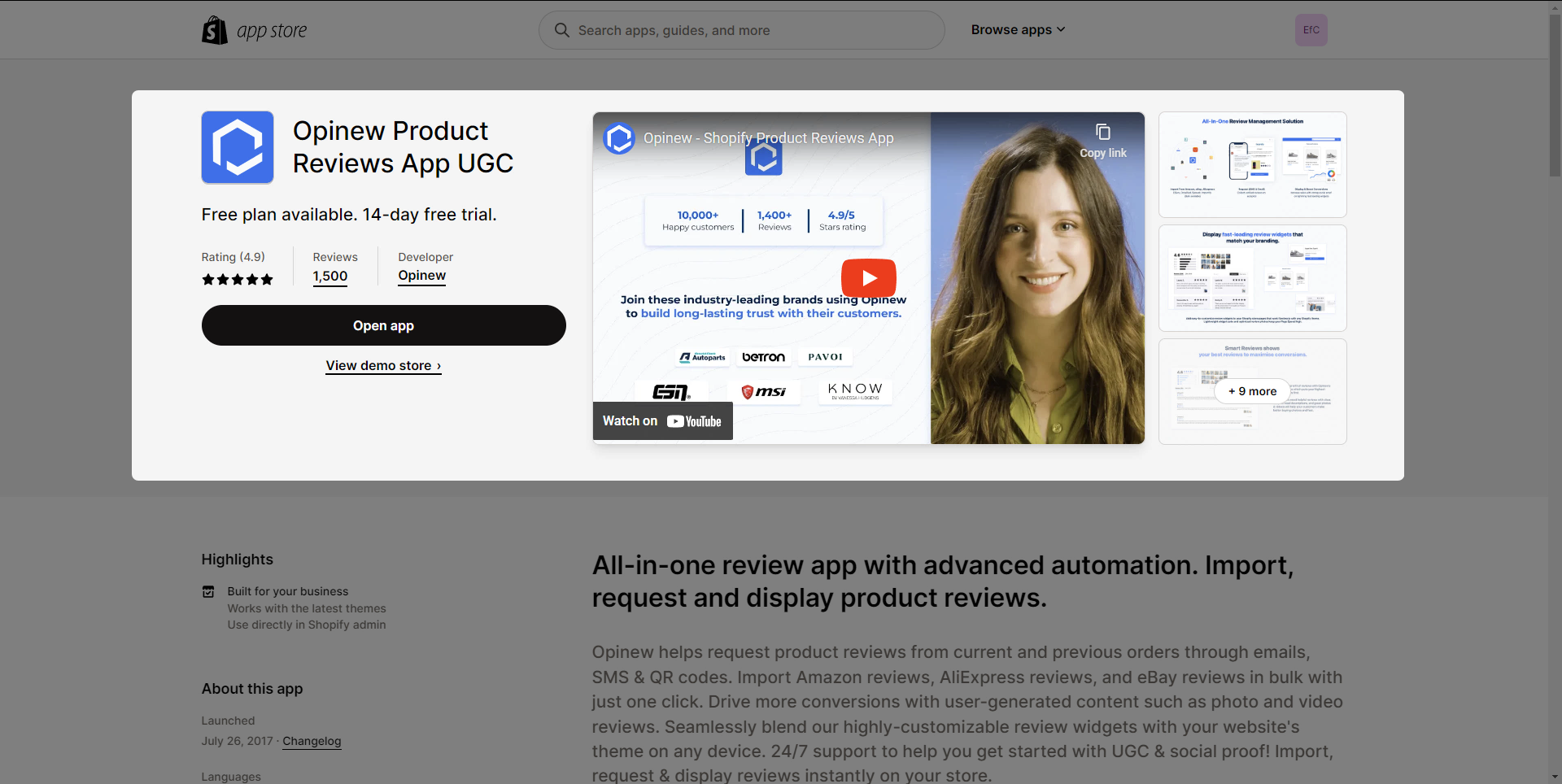 Installing the app on the Shopify store
After installed the app on Shopify, please go back to the extension in EComposer App to open the Extension popup, there are two options for you to open it such as:
– Click on the Extension icon at the top left corner.
– Under the Extension tab, click Add more.
In the last stage that we have to do to complete all the adding steps, now you can search for Opinew and click on the "Install now" button to install it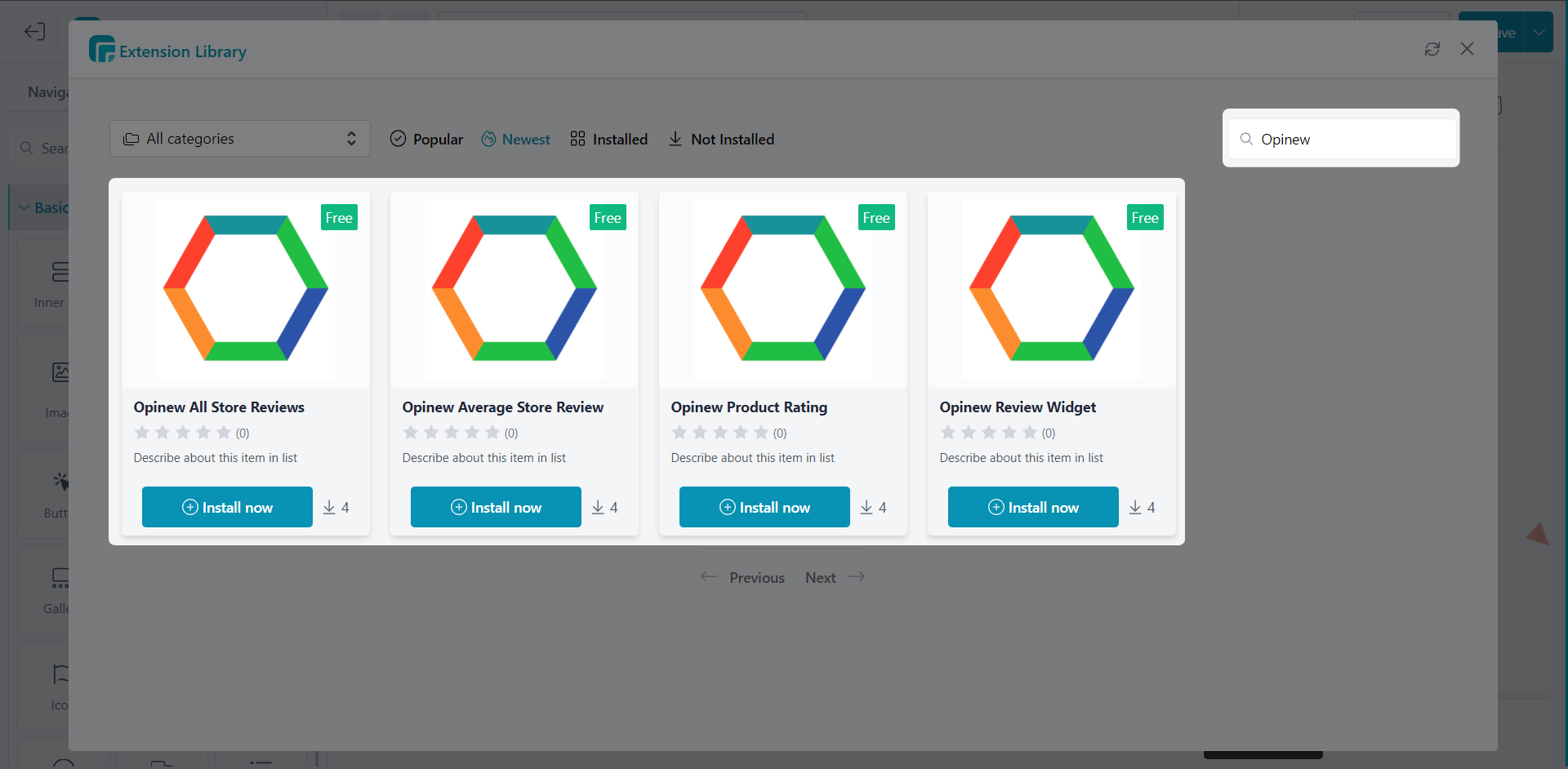 2. How to add the extensions into EComposer?
Notice: These reviews extension will only work on the live page.

– The All Store Reviews (use on any pages except product and collection) and Average Store Review (use on any pages) will only work on the live page if you have the Growth or higher plan on the Opinew app.

– The Review widget and Star rating will only work on the Product template.
First, you will go to Extension to find the Opinew – Star Ratings/ Review Widget extension.
In the second step, you need to Drag and Drop the extension anywhere that you expect it to be.
After, you will have to click on Save and Save & Publish it.
The last thing that you have to do is click on the "View" button on the page then you will see the review form, also the testing review that you made.
In the end, we can view our results from the instance that we created together for the product page.