Christmas Effect
The Christmas Effect extension will provide you useful options to customize your store such as Xmas background, Snowfall effect, Gift, Sound, Banner popup, etc.
1. How to install the Christmas Effect extension?
First, we'll need to open the Extension popup, you have two ways:
Click on the Extension icon at the top left corner.
Under the Extension tab, click Add more.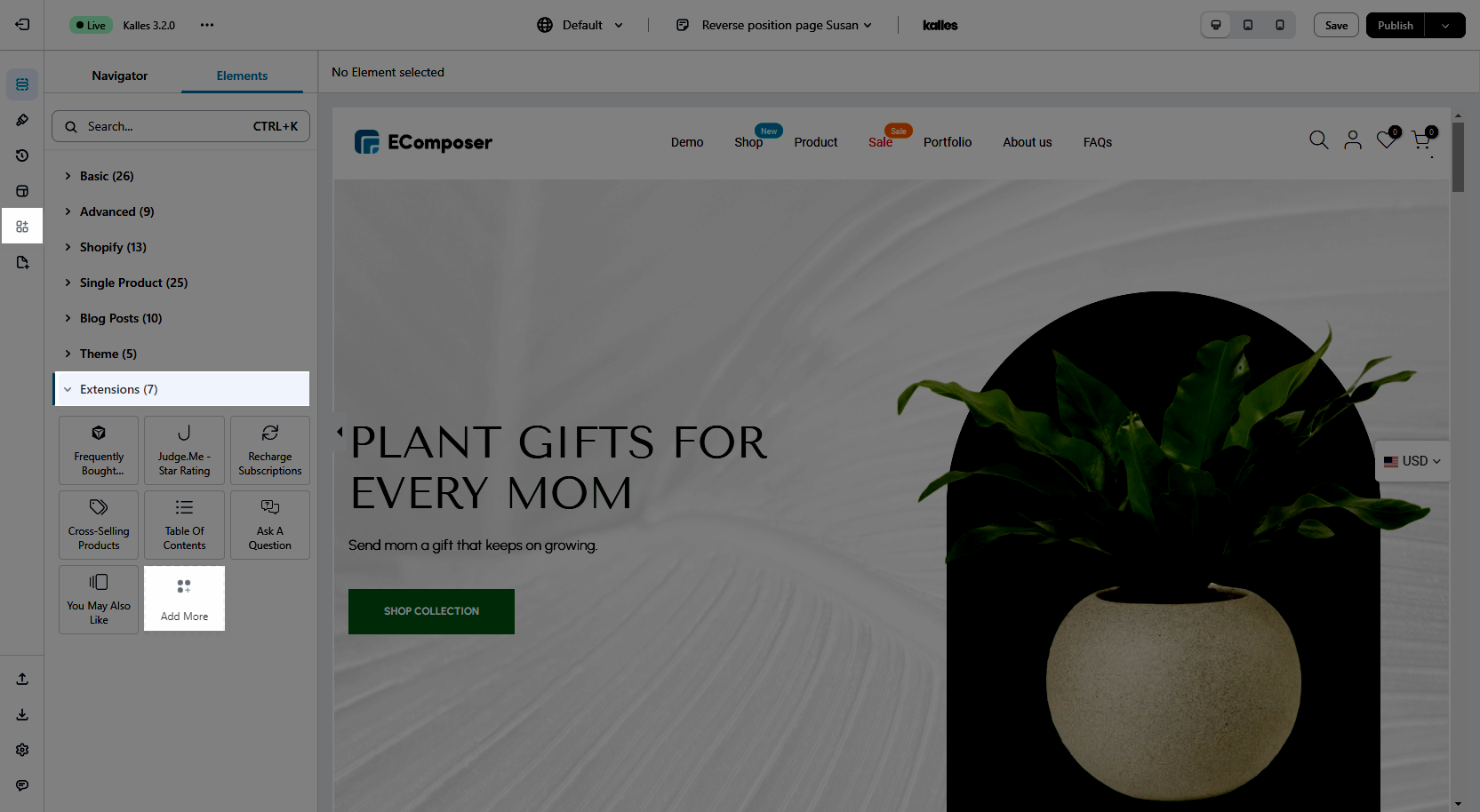 On the Extension popup, you can see the Christmas Effect extension, click Install now to install it the right way.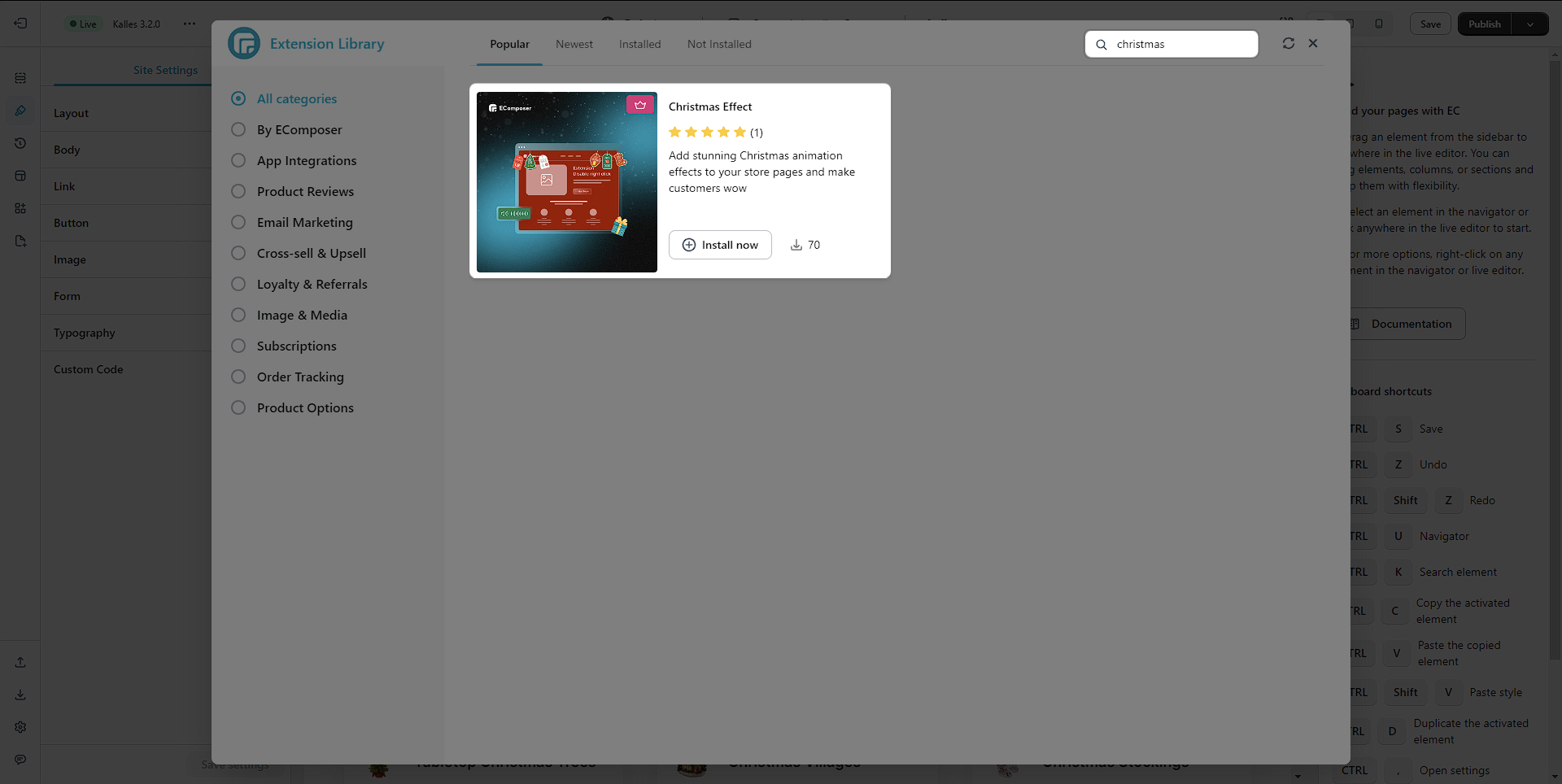 2. Configuring the extension
In General you can turn on/off the Falling Snow, set the Primary Background, Show shape and Density.
For Audio you can use the default music or upload your own music, you can also change the speaker color.
Gift: You can change the gift box image and the background image when clicking on the Giftbox along with Text option.
Where to show: You can choose what pages you want the effect to show. If you choose show on All pages, the extension will works on all pages on your store.
Responsive Displaying: Allow you to show the extension on Desktop, Tablet or Mobile.