Referral Candy
ReferralCandy presents referral and affiliate programs that are perfect for businesses offering one-time-use items as well as subscription-based goods.
Set up a referral or affiliate program and get the first sales within 30 minutes
Enable post-purchase popups, emails and pages to enrol customers in the program
Automate customer rewards: Cash and coupons for one-off and subscription sales
Customize your referral program with your logo, images and brand colours
Integrate with Klaviyo, ReCharge, Skio, Awtomic, Bold, Loop, Appstle, Stay, Seal
When you integrate this app with EComposer > The customers will receive a referral link that they can use to spread the word about the business.
1. How to install the Referral Candy extension in EComposer??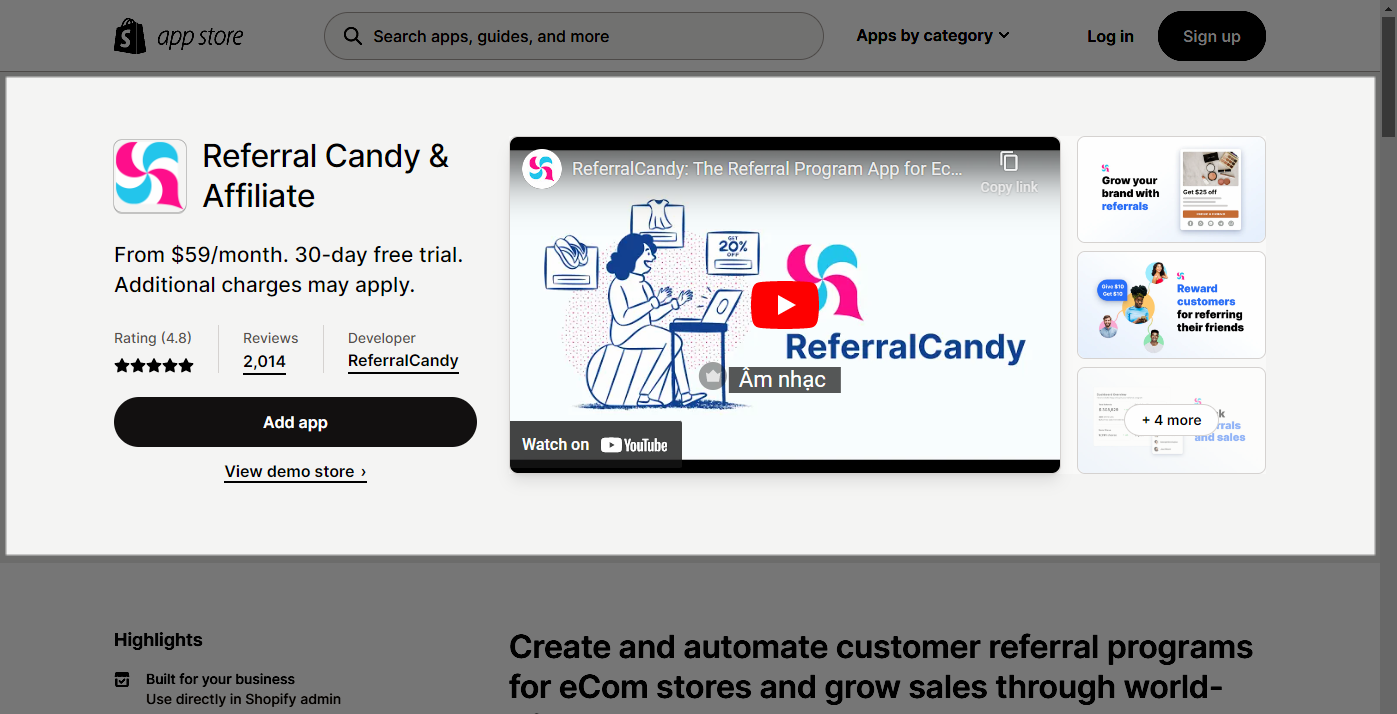 After downloading the app on Shopify, please go back to the extension in EComposer App to open the Extension popup, there are two options for you to open it such as:
Click on the Extension icon at the top left corner.
Under the Extension tab, click Add more.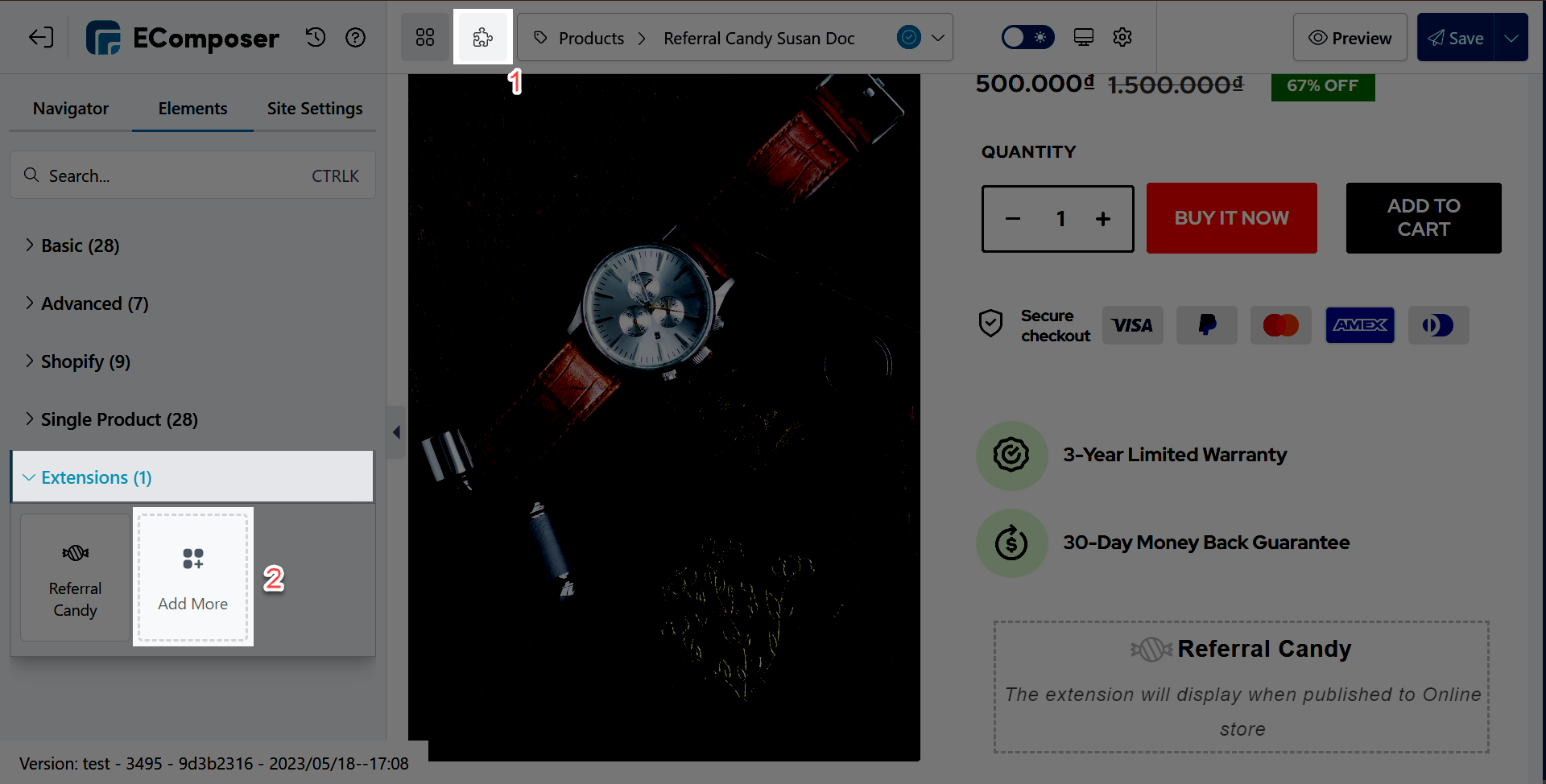 In the last stage that we have to do to complete all the adding steps, now you can search the Refferal Candy extension –> click on the "Install now" button to install it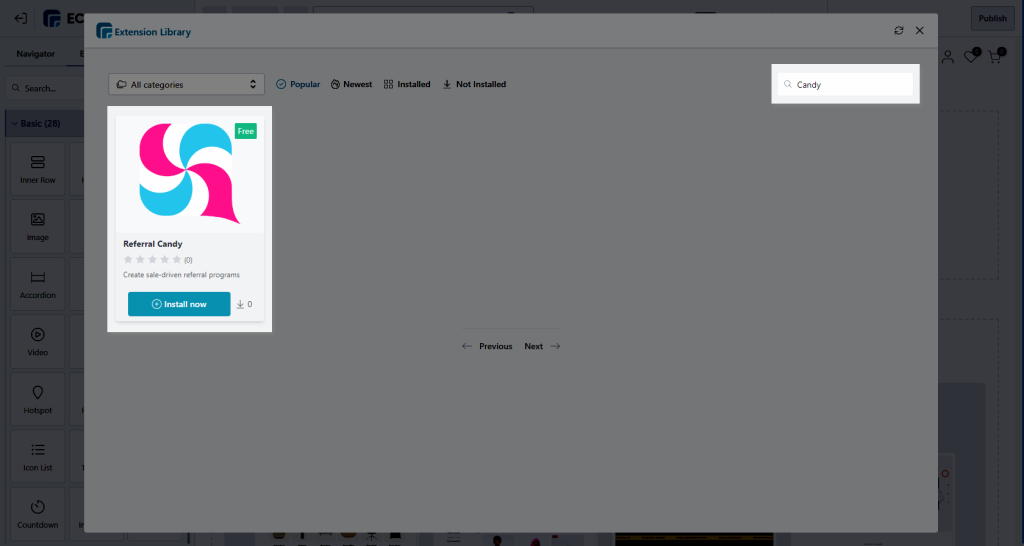 2. How to show the Referral Candy extension to EComposer page?
Open ​​Referral Candy app on your Shopify store
Click the View Referral Sales to set up Referral Signup Form for your store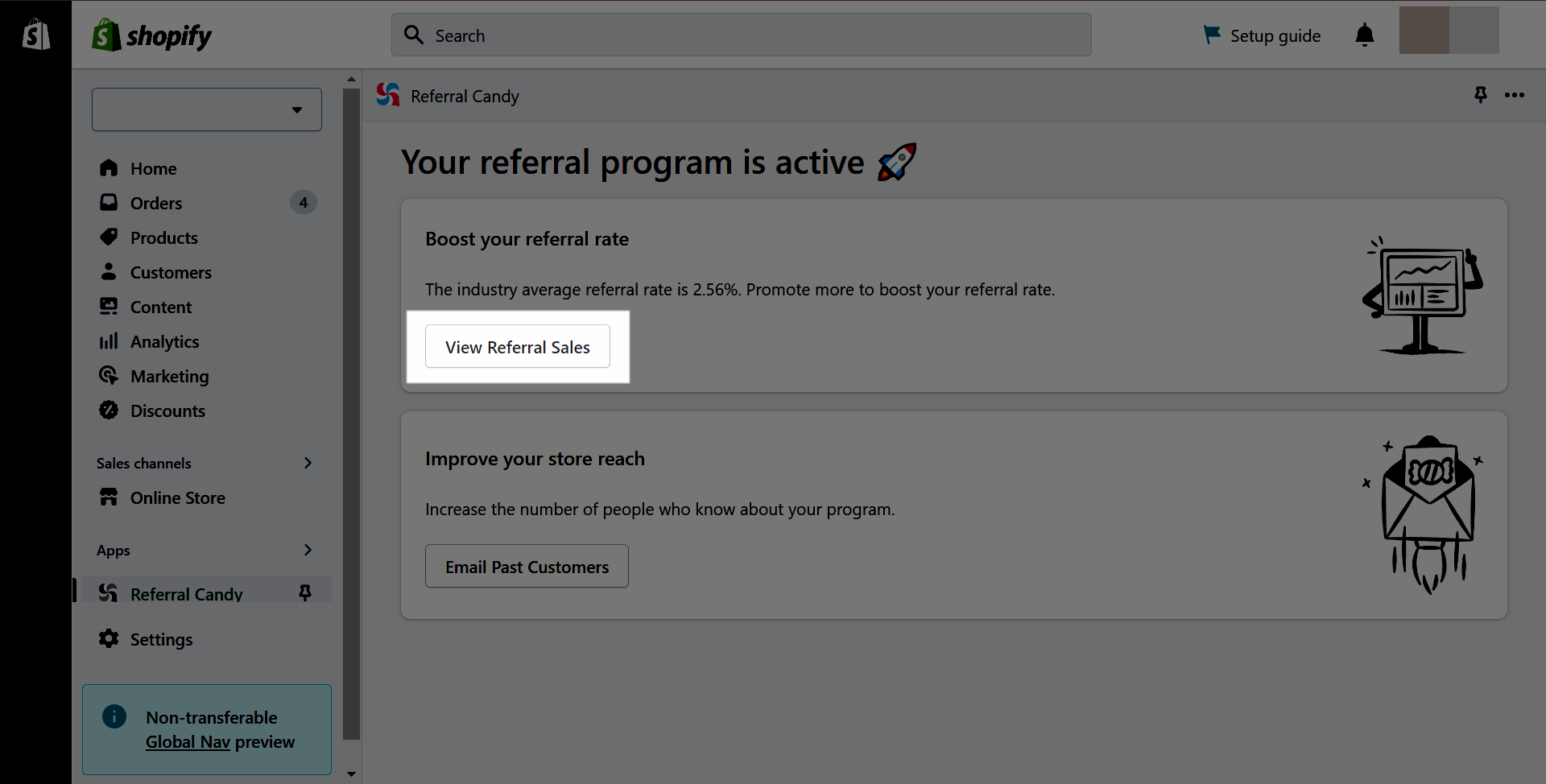 Go to the Campaigns -> All Campaigns -> To Create the new Campaign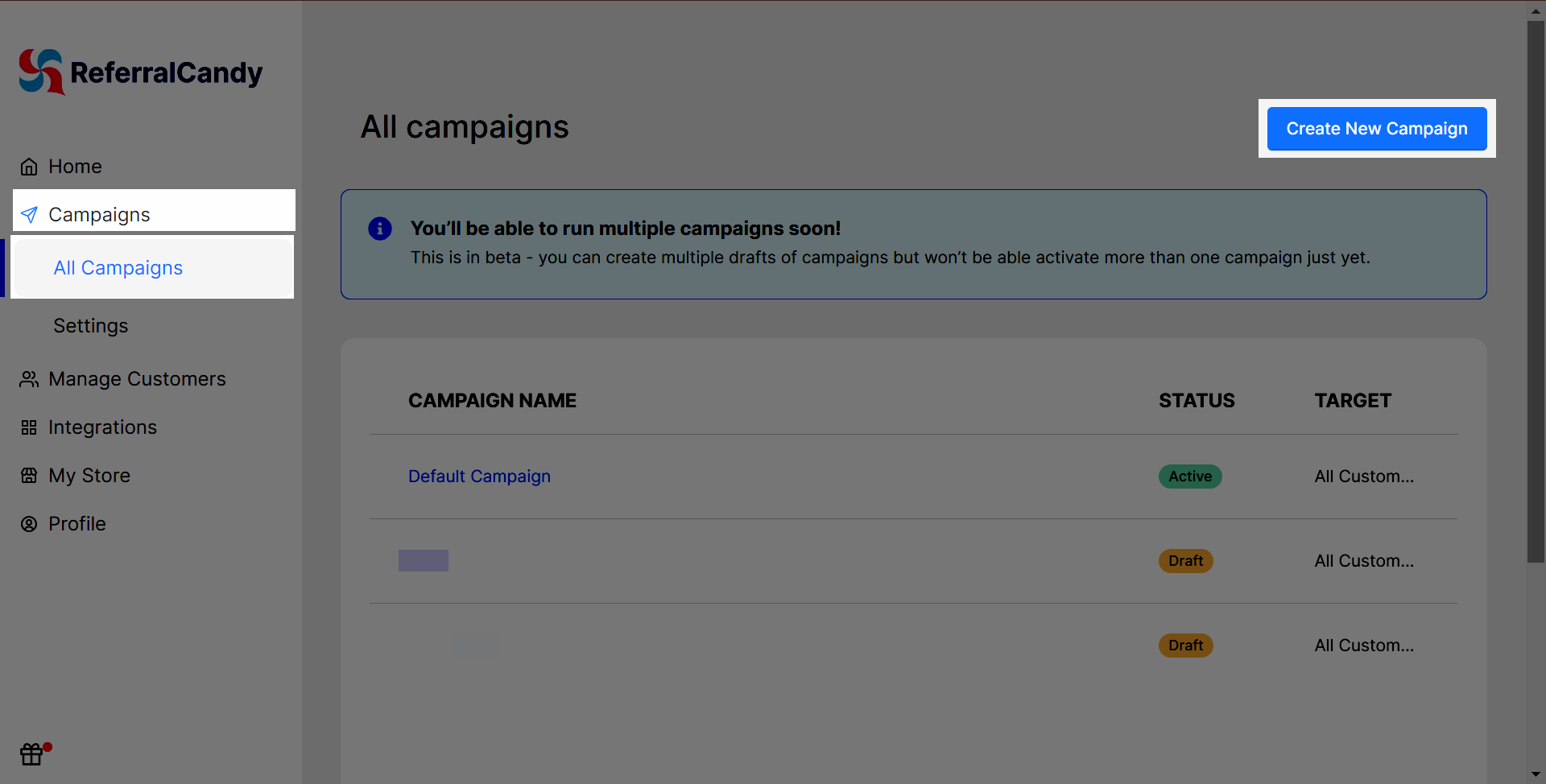 Start building or configuring the Referral Candy app's Form.
Copy the Embeded code > Paste it in the EComposer's Referral Candy extension.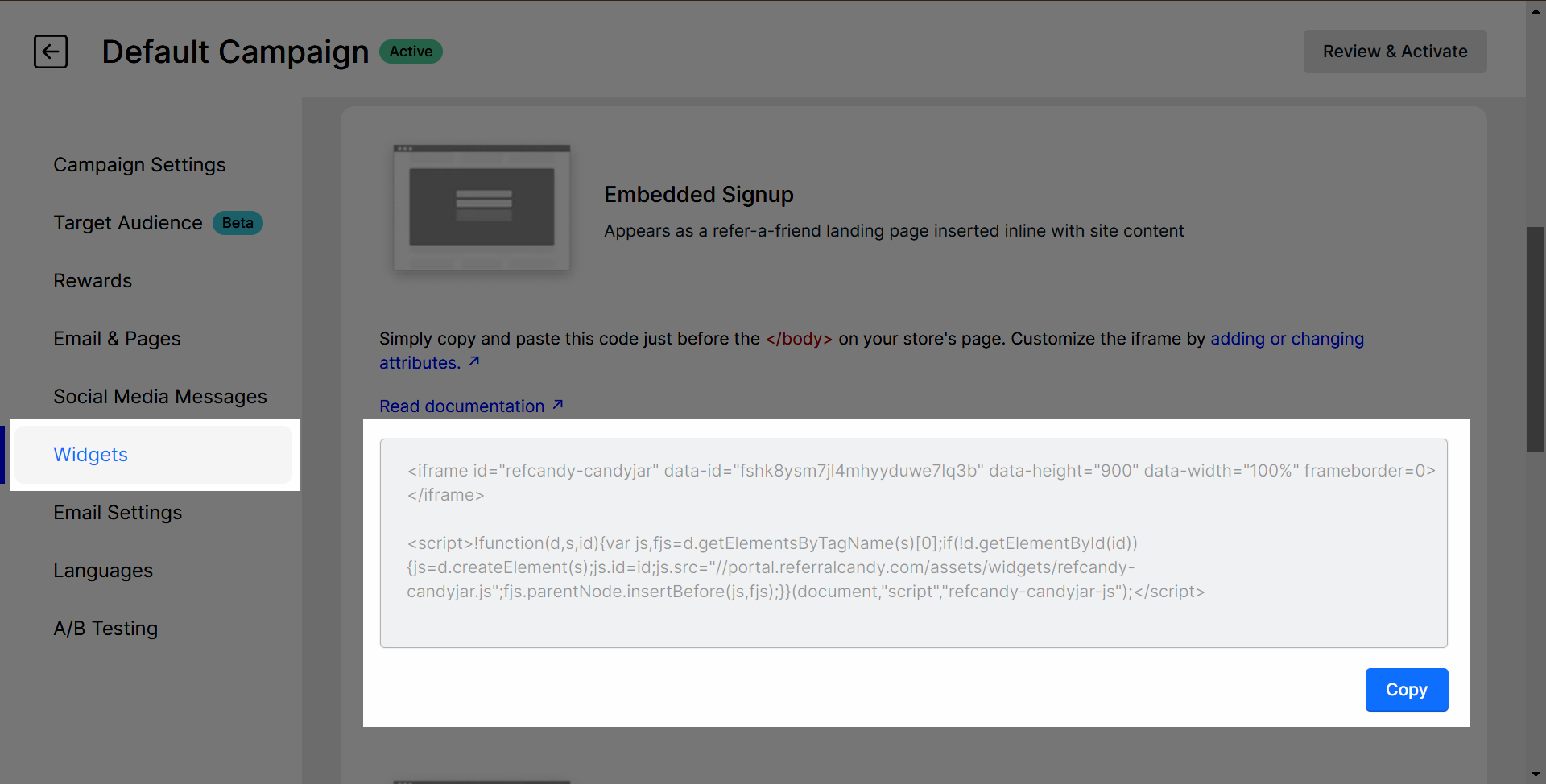 Drag-Drop the Referral Candy extension to the page and then Paste the Embed code in the box.
Note: Referral Candy extension just only shows on the live view.