Seal Subscriptions & Loyalty
The app will add a subscription widget next to the add to cart button on your product pages. When your customers subscribe and the time comes to pay for their next recurring order, the auto-charging subscription rule will automatically charge your customers, while the recurring invoices subscription rule will send them an automatic email reminder with the checkout link where they can pay for the recurring order.
In order to make it simpler for you to use the Seal Subscriptions & Loyalty app on EComposer pages, we created this extension to integrate it with EComposer.
Key features:
Sell classic & prepaid subscriptions, with discounts, free trial & more!
Offer tiered discounts, custom shipping, gifts, & more with loyalty features
Your customers can easily access subscriptions with magic links!
Get an insight in your business with great statistics, payment calendar and more
Use the white-label branding with custom email domains!
1. How to install the Seal Subscriptions extension?
To use this extension, please install the Seal Subscriptions app from your Shopify store first.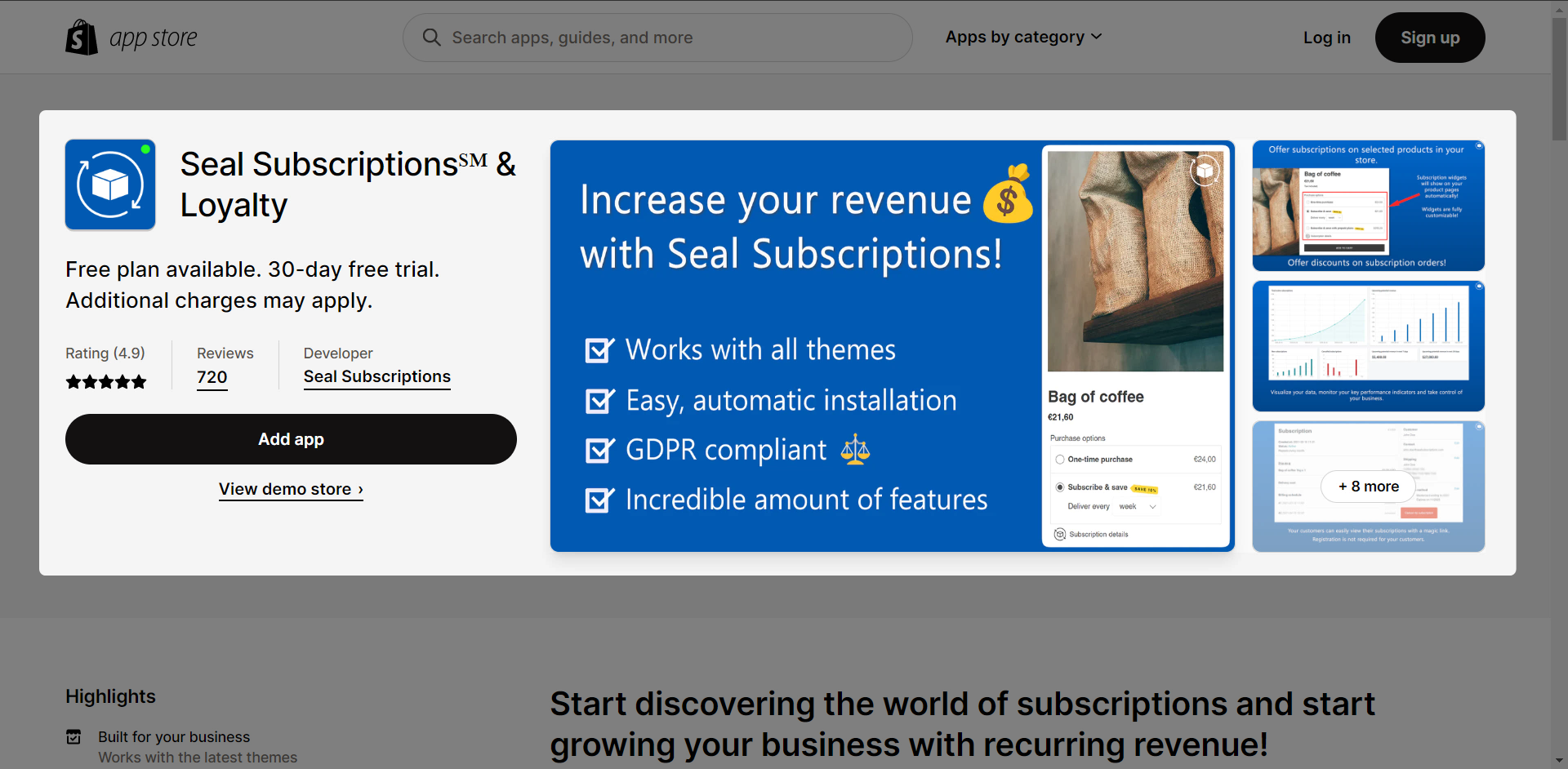 After installed the app on Shopify, please go back to the extension in EComposer App to open the Extension popup, there are two options for you to open it such as:
Click on the Extension icon at the top left corner.
Under the Extension tab, click Add more.
In the last stage that we have to do to complete all the adding steps, now you can search the Seal Subscriptions –> click on the "Install now" button to install it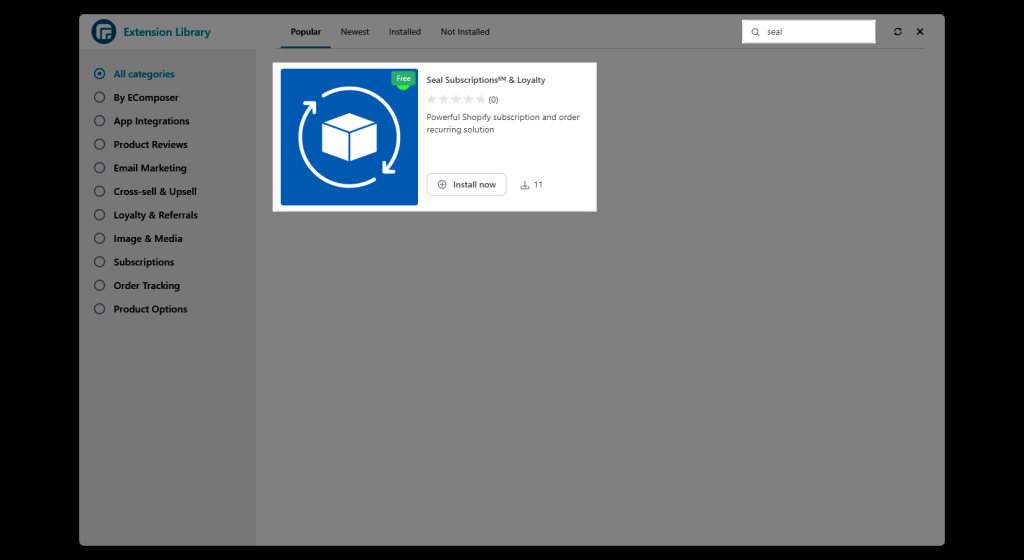 2. How to add Seal Subscriptions extension into EComposer?
In Seal Subscriptions & Loyalty app:
First we need to enable the widgets and create a subscription rule, for the rule type you can choose auto-charging subscription rule if you're using dynamic checkout from Shopify or Recurring invoices for other payment gateways.
After that we need to head to installation tab to install the widget.
Finally we head to the theme customization to enable the app embed.
In EComposer:
Navigate to the extension tab on the left hand side menu.
Drag and drop the Seal Subscriptions & Loyalty element to your desire position.