Bold Product Options
Bold Product Options will allow you to have unlimited product selections, custom fields, colour swatches, swatches, variants possibilities, and file upload. Allow clients to fully customize their orders and create the precise product they desire.
1. How to install Bold Product Options app?
After downloading the app on Shopify, please go back to the extension in EComposer App to open the Extension popup, there are two options for you to open it such as:
Click on the Extension icon at the top left corner.
Under the Extension tab, click Add More.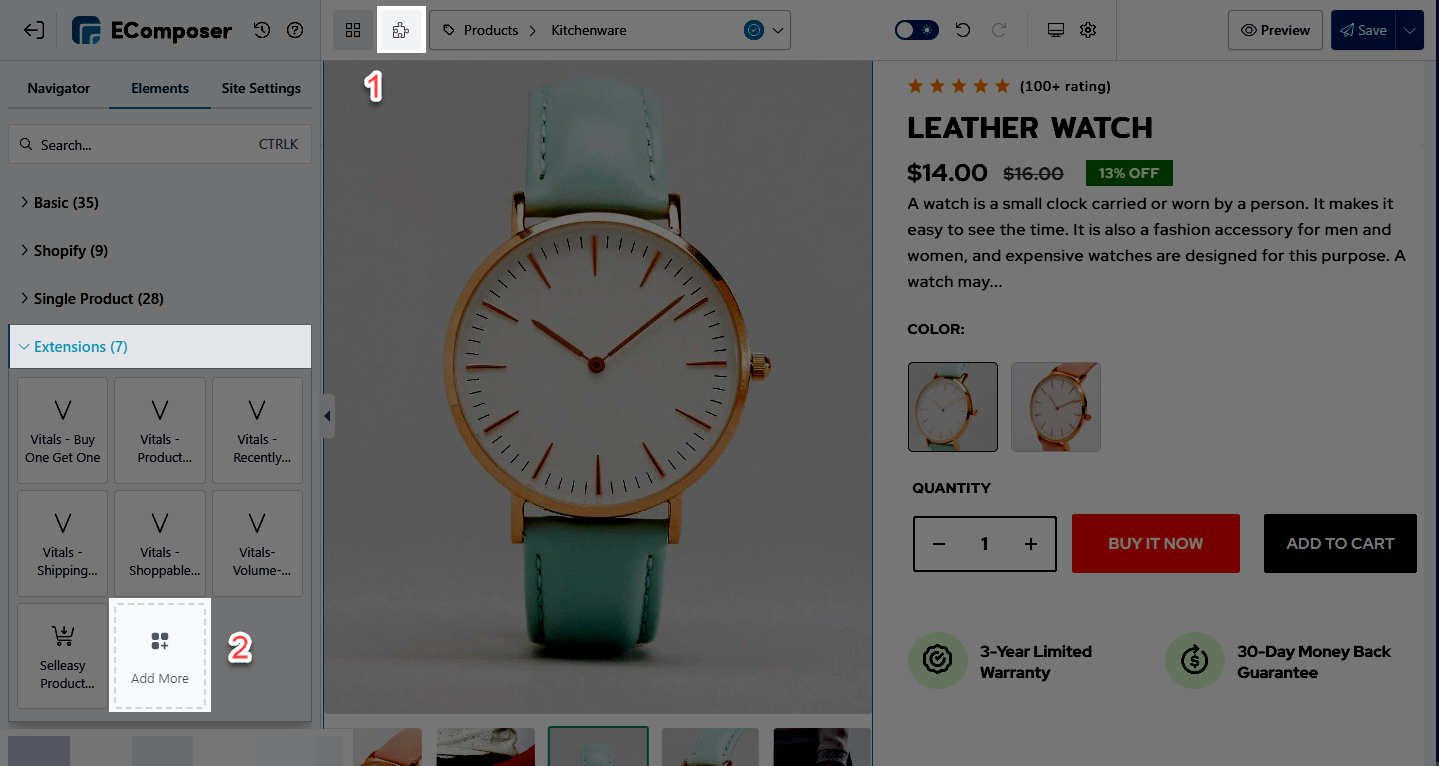 In the last stage,you can search the keyword "Bold" to find Bold Product Options extension –> click on the "Install now" button to get it.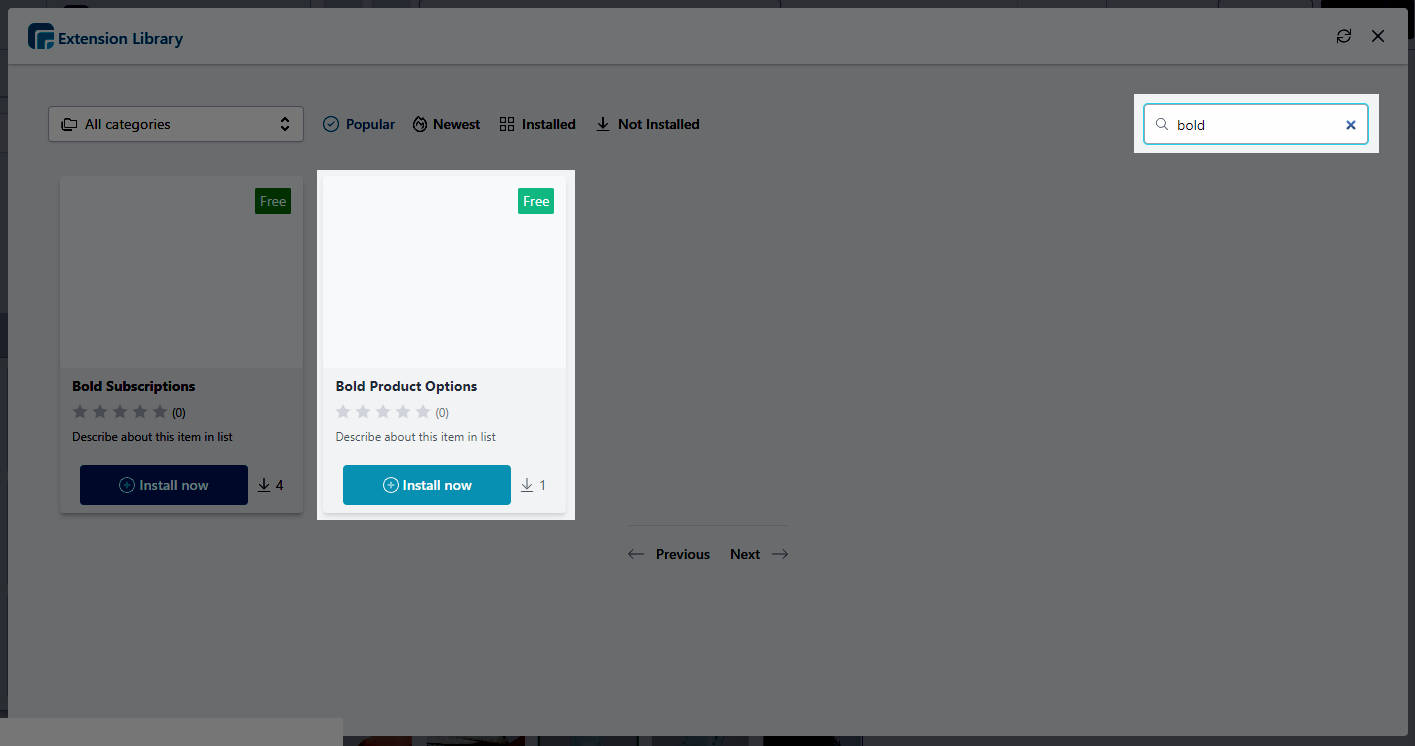 Note: Bold Product Options extensions will:

– Used for the Product page.

– You should drag and drop the extension into the Product details Section of EComposer to make it visible. Where you drop an item in the Product details part of the EComposer editor, the outcome will be displayed there.




– Also, this extensions will be shown from the Live site only.
2. How to add Bold Product Options into EComposer app?
First, set up the configuration in Bold Product Options before adding it to our application. You could watch the instruction below to get more details.
Hit the button named "Theme Installation" and selecting the "Begin automatic update" option.
Set the Options for Bold Product options.
Drag/Drop the extension into the EComposer's editor.