Ryviu Rating and Widget
As you are aware, the majority of our stories require the use of an app to highlight the best features, like exceptional customer experiences. You can connect The Ryviu Rating extension will display the average review rating based on Ryviu review app data. Additionally, the Ryviu Widget extension will provide you with the feedback report after making it simple for your client to leave a positive review.
So what are we waiting for? Let's step forward to see more clearly how it works and what exactly the app will bring to you with EComposer App.
1. How to install Ryviu Widget & Rating extension?
To use this extension, please install the Ryviu app from your Shopify store first.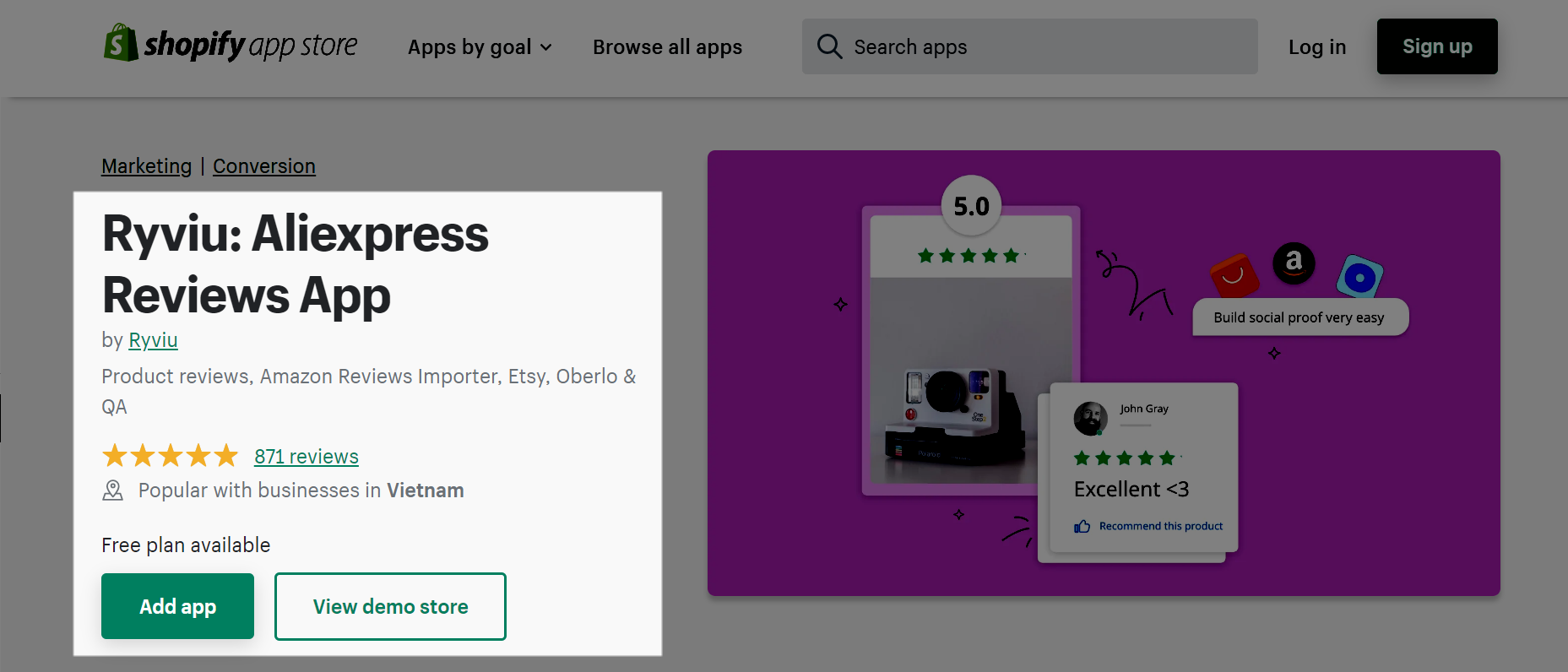 After downloading the app on Shopify, please go back to the extension in EComposer App to open the Extension popup, there are two options for you to open it such as:
Click on the Extension icon at the top left corner.
Under the Extension tab, click Add more.
In the last stage that we have to do to complete all the adding steps, now you can search the Ryviu Rating/ Widget extension –> click on the "Install now" button to install it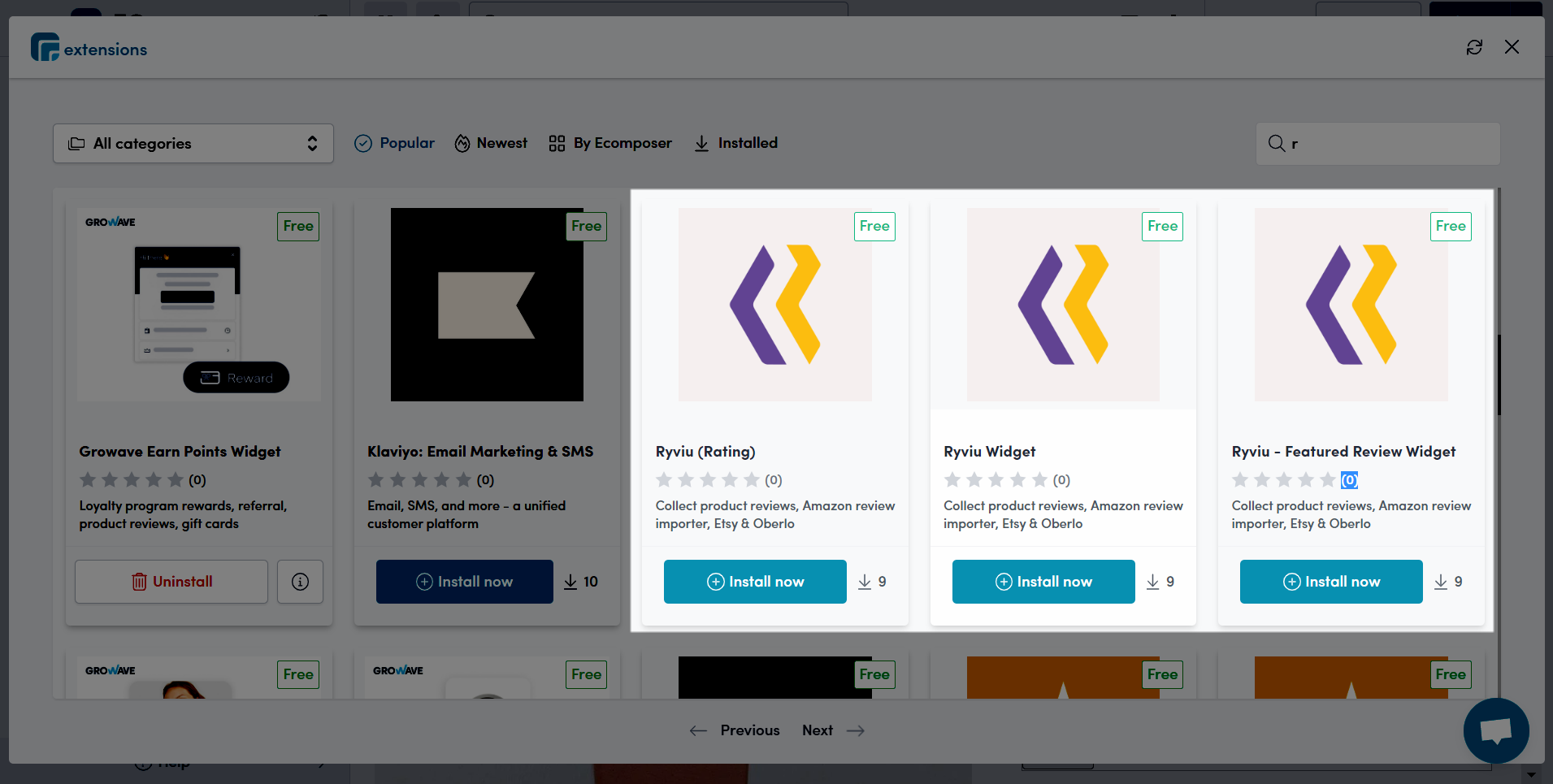 2. How to add Ryviu Widget/Rating extension into EComposer App?
Now that the template has been created in the EComposer App, we will proceed to add the extension. To make it a little clearer about our extensions, we will figure out more details about the Ryviu Rating/ Widget before we proceed to add stages.
Ryviu Rating: Every time you add this extension to your section, it will base its calculations on the average review rating derived from review app data. To give your customer a better indication about your product or something simpler to understand, like to demonstrate a positive review about the stock that you are selling on your website, you can Drag and Drop this extension under the price while you are creating a Product Template.
Ryviu Widget: Your product pages may benefit from this extension by displaying more details for your customers, such as the product's favorable face. You can use it wherever you want, including in the Tab Review. You simply need to drag and drop the extension onto the product template you are creating, just like with the Loox Rating.
Notice: This feature only work on the live page
First, you will go to Extensions to find the Ryviu Widget/Rating extension.
In the second step, you need to Drag and Drop the extension anywhere that you expect it to be.
You have to go to Save and Save & Publish it.
The last thing that you have to do is click on the "View" button on the page then you will see the review form, also the testing review that you made.
In the end, we can view our results from the instance that we made together.