Inactive Browser Tab
This is an awesome extension to Grab attention & bring back inactive users to your store by showing your customizeable text notice when your site tab is not active.
1. How to install the Inactive Browser Tab extension?
First, we'll need to open the Extension popup, you have two ways:
Click on the Extension icon at the top left corner.
Under the Extension tab, click Add more.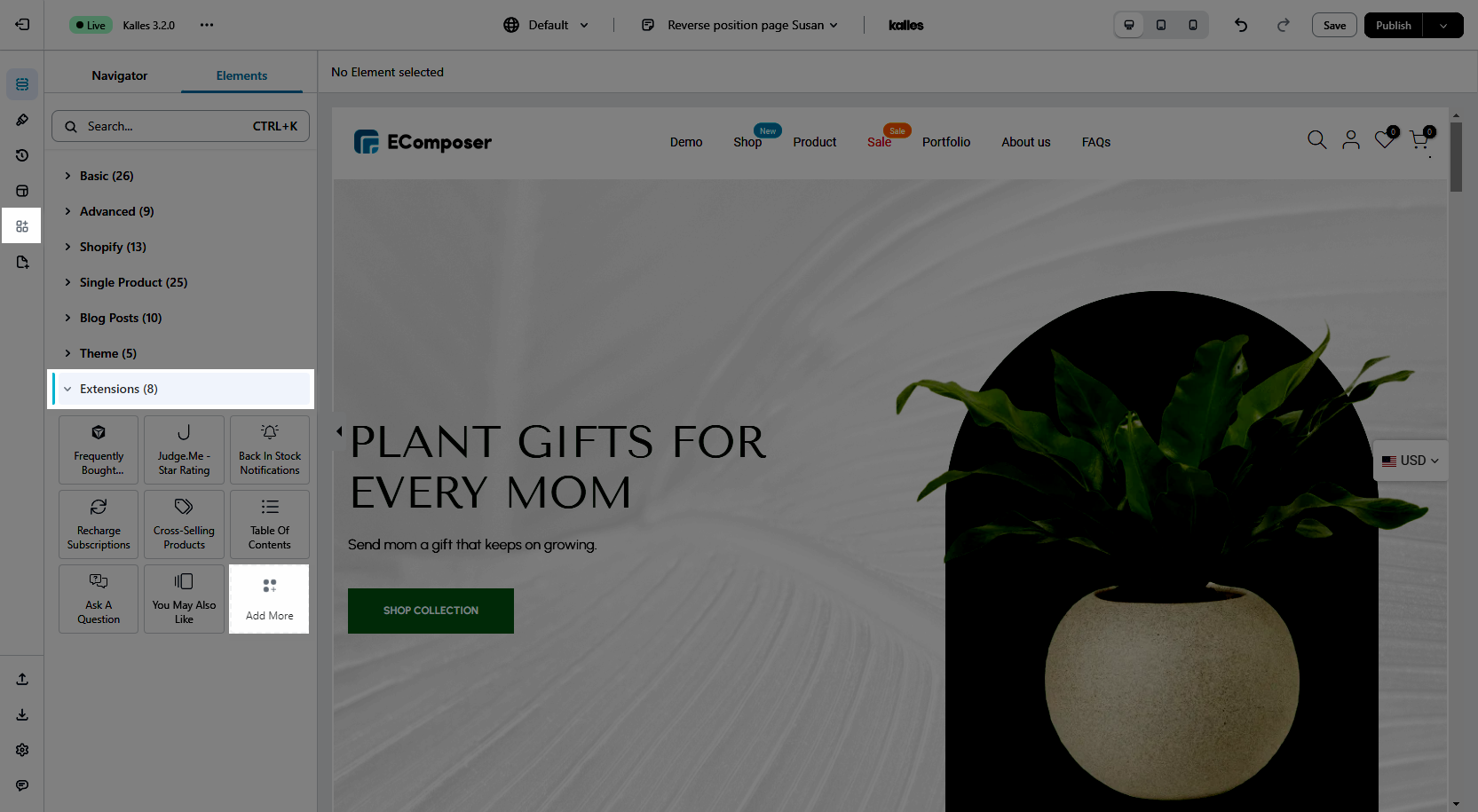 On the Extension popup, you can see the Inactive Browser Tab extension, click Install now to install it the right way.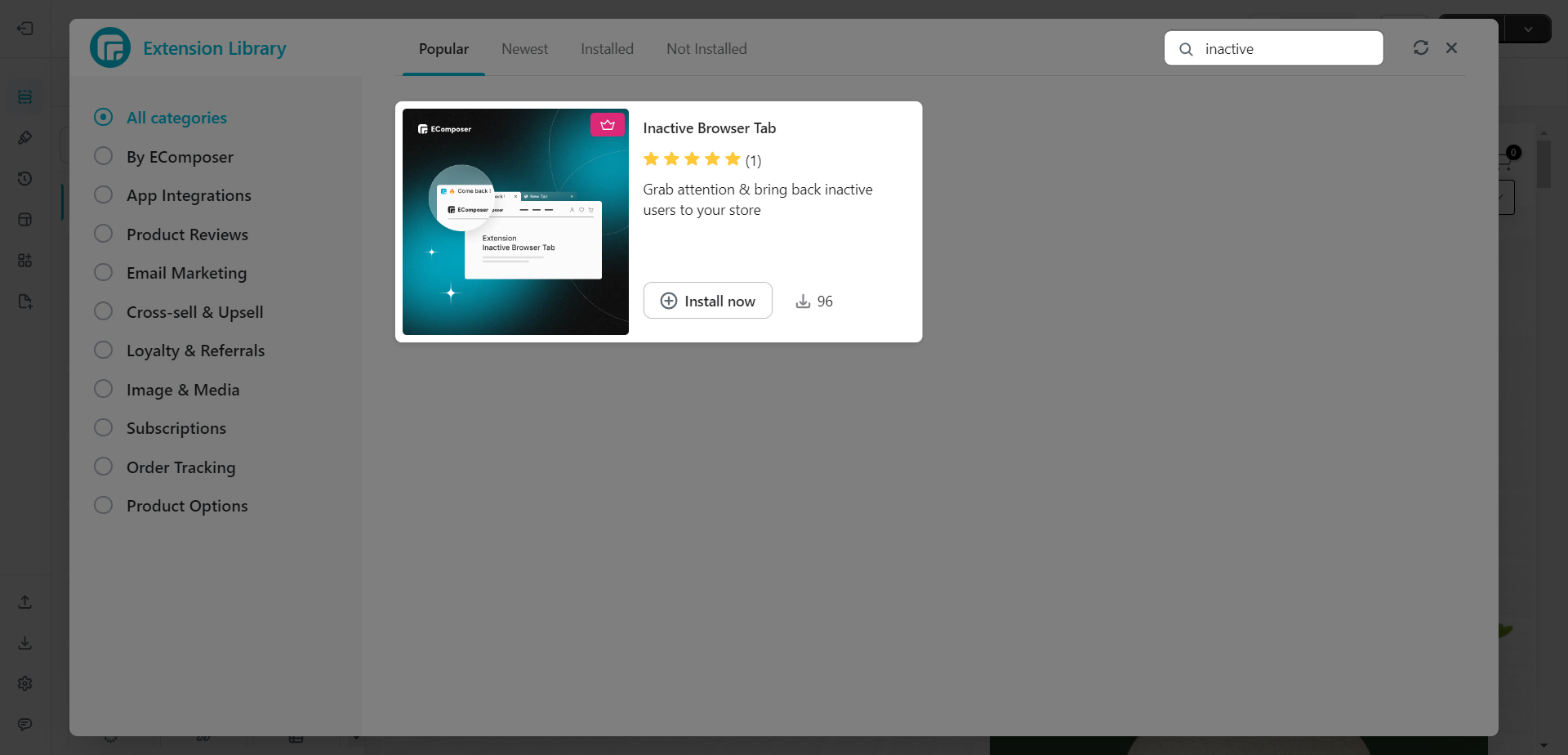 2. Configuring the extension
There's a couple of configuration you can do with the extension:
Enable: You can disable/enable the extension by ticking this option.
Tab title: You can edit, remove, duplicate or add a text to show.
Delay time: Make it so the time between changing the title slower/faster.
Loop: Automatically loop the title when reaching the end.